Ramadan is one of the biggest holidays that Muslims around the world celebrate. Ramadan preparations often begin well before the month itself. Because the holiday lasts an entire month there can be ongoing events happening and a need for new ideas.
Here you will find a LOT of ideas for a wide range of holiday needs!
The dates for Ramadan in 2023 are approximately March 23rd – April 20th.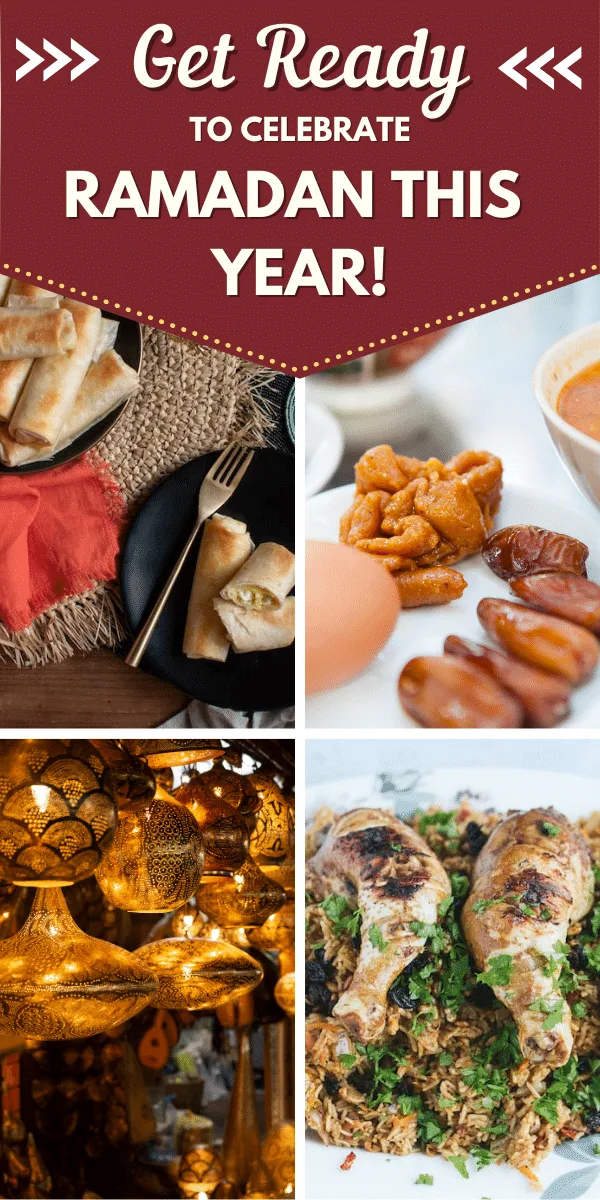 Ramadan Recipes for Iftars
The iftar is the meal that happens when the fast is broken at the end of the day. For some people this is a very simple meal, while others go much elaborate with a large spread of dishes for the meal. Here are some iftar recipe ideas to consider for your home.
45 Soups for Ramadan Ready in Under 1 Hour
Moroccan Iftar Recipes for Ramadan
24 Vegan Appetizer or Iftar Ideas
Top 10 Mocktails for Entertaining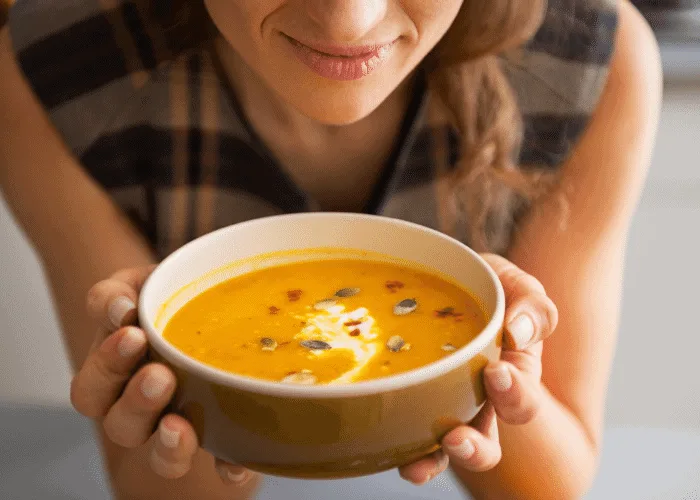 Ramadan Recipes
In need of general Ramadan recipes for different situations? Get some new ideas here.
21 Ramadan Food Ideas for Busy Nights
14 Chicken Recipes for Ramadan to Make Again and Again
Ramadan Tips for Fasting with a Gastric Sleeve
11 Ramadan Breakfast Ideas for Suhoor
9 Easy Freezer Recipes to Prep for Ramadan
Cupcake Design Ideas for Ramadan
11 Freezeable Ramadan Soup Recipes to Have on Hand
Ramadan Gift Ideas
Not everyone or every family gives gifts for Ramadan. But if you're looking for new ideas and suggestions, these posts can help you find your way.
20 Cute Ramadan Decorations for your Home
20+ Ramadan Gift Ideas to Bring for an Iftar
20 Great Ramadan Gifts for Kids of All Ages
15 Ideas to Fill a Ramadan Box for Kids
Ramadan Gift Box Ideas for Teenagers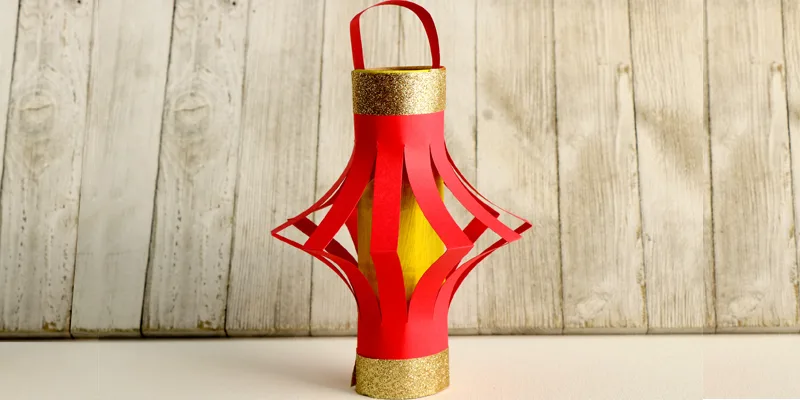 Ramadan Craft Ideas
Make Your Own Ramadan Lanterns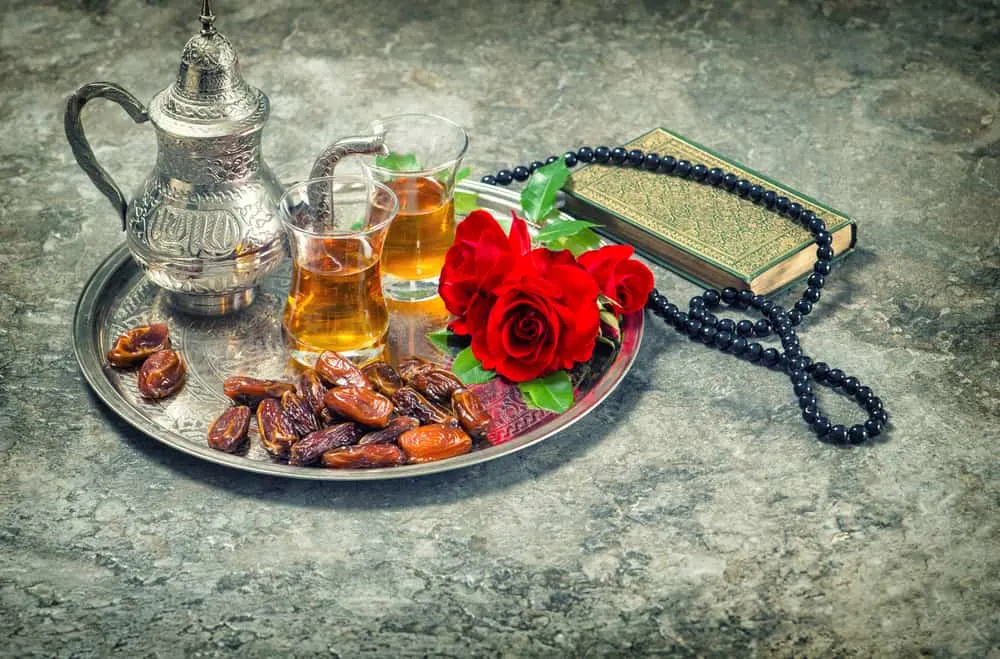 Ramadan in Morocco
If you will be visiting Morocco during Ramadan or if you are simply interested in what Ramadan is like in Morocco, these posts will help you understand better.
Preparing for Ramadan in Morocco
What You Need to Know if You're Visiting Morocco during Ramadan
Ramadan Iftar Meals in Marrakech 2019
Date Recipes for Ramadan
Moroccan Ramadan Recipes
The classic Moroccan Ramadan recipes are all in one place. Pick and choose your favorites to celebrate this year.
Gluten-Free Moroccan Iftar Ideas
Moroccan Avocado Almond Smoothie
Moroccan Shrimp Briouat Recipe
Moroccan Cheese Briouat Recipe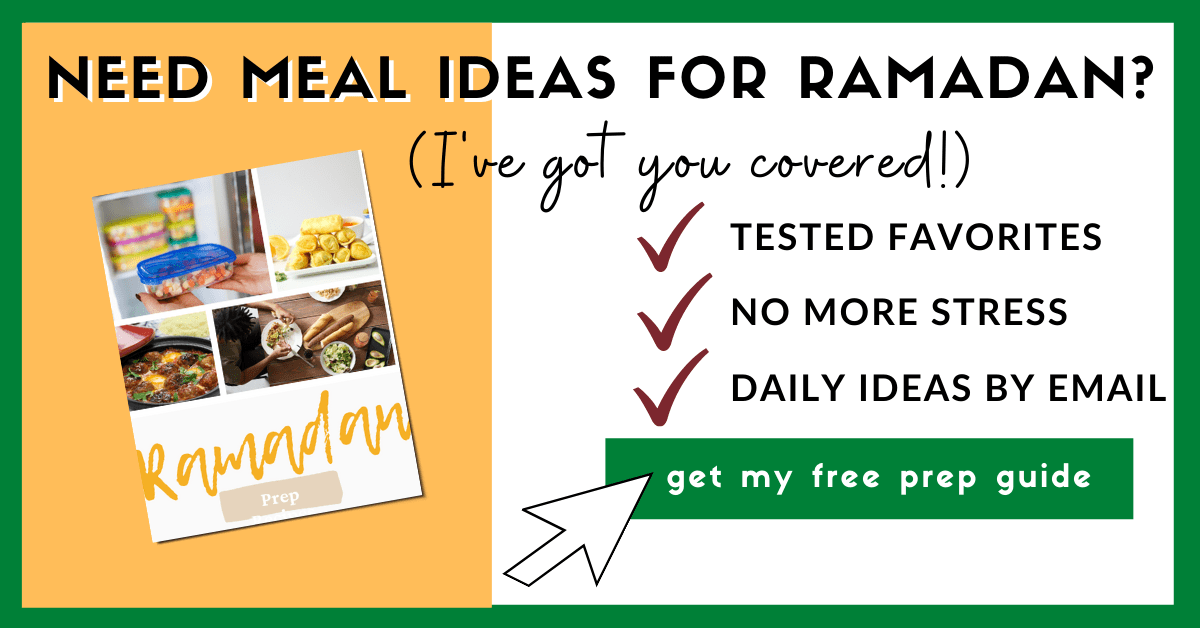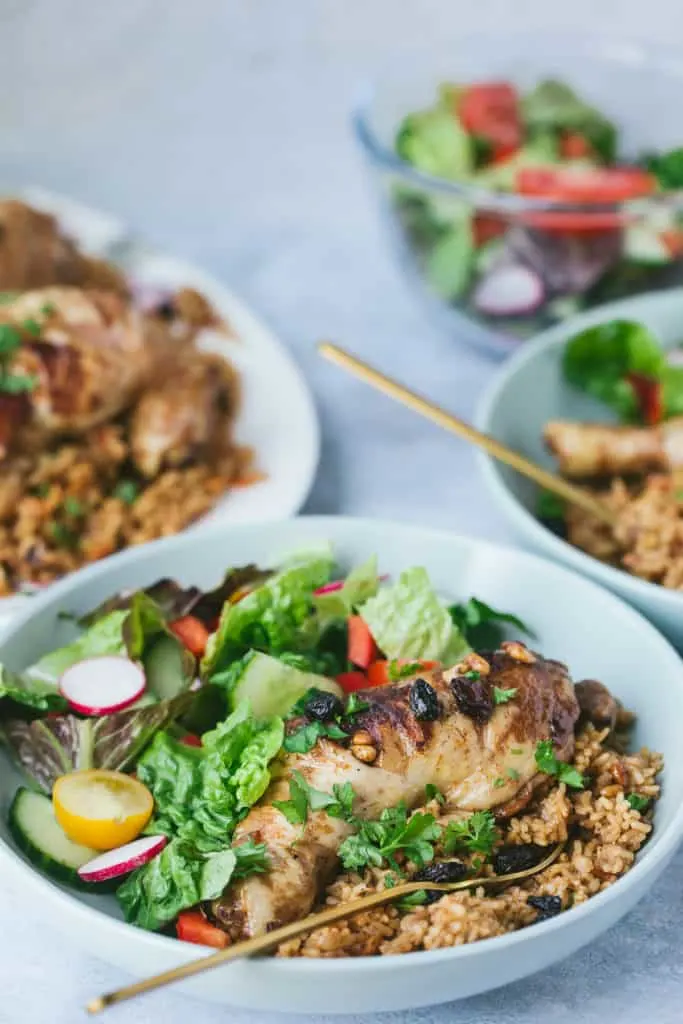 International Ramadan Recipes
If your tastebuds have a more international flair then you will want to visit these international recipes that are popular during Ramadan.
Indonesian Kolak Pisang {Sweet Potato and Banana Desert}
Lebanese Shorbat Adas {Lentil Soup Recipe}
Libyan Sharmoula {Tomato and Cucumber Dip}
Emirati Harees {Savory Chicken and Oat Porridge}
Brunei Pisang Goreng {Deep Fried Bananas}
Saudi Arabian Kabsa {Chicken and Rice}
Syrian Fattet Djaj {Layered Chicken Platter}
Malaysian Pepper Lamb Stir Fry