In search of a great Ramadan activity for kids – especially preschoolers or kindergarten-age children? These free color-by-number worksheets are a great option! They're easy enough for kids of most ages and a great way to keep kids busy and learning at the same time.
To celebrate this beautiful part of Islamic culture these Ramadan coloring pages are easy to download and while there are suggestions of colors there's no reason kids can't choose their own!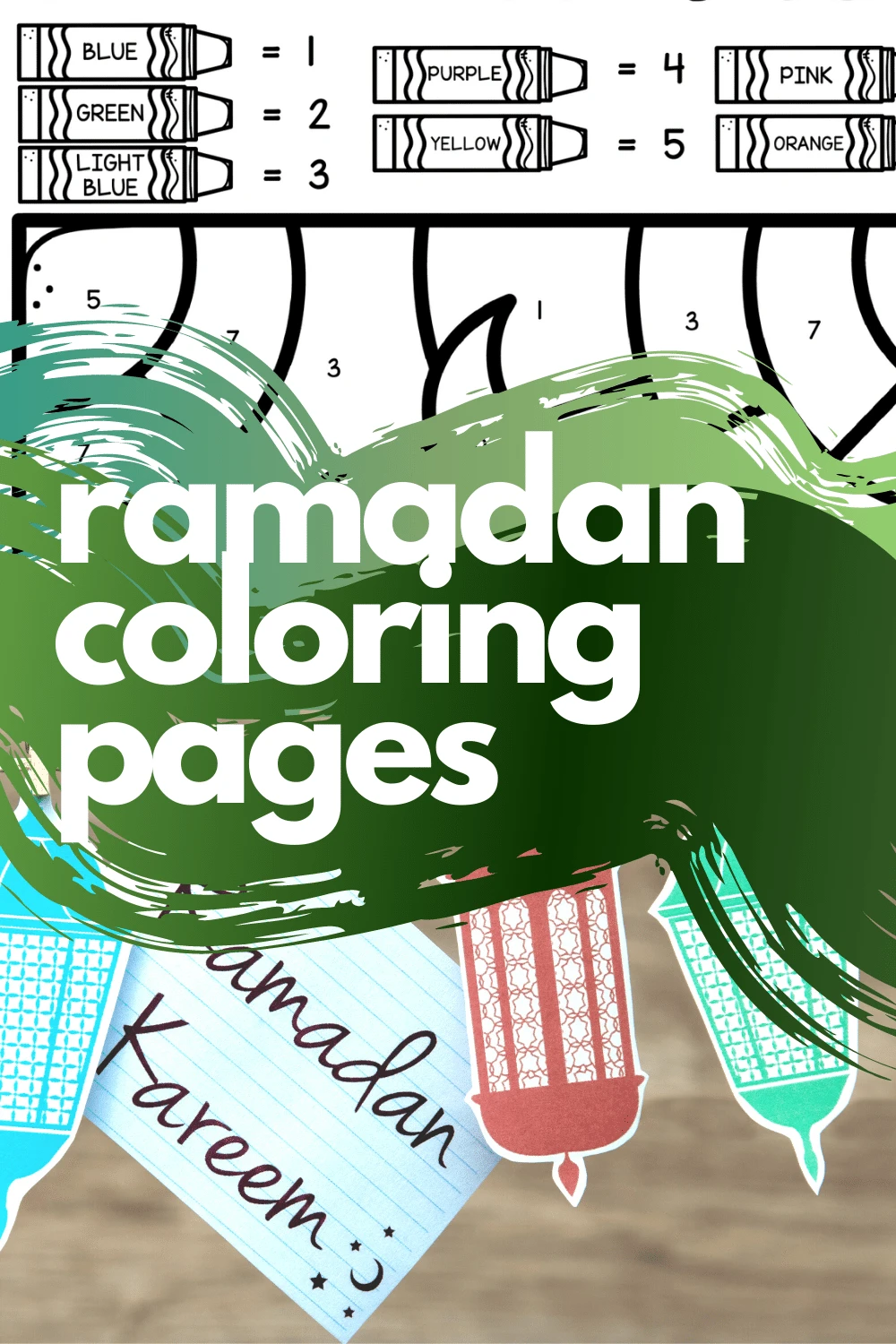 Printable Ramadan Coloring Sheets
When you download these coloring sheets you'll get six different pages of Ramadan color by number designs. They're simple so that kids of all ages can do them but best for kids 7 and under.
How can you use these coloring sheets?
Of course, they can be used alone when you just need something to print off and keep kids busy. They also can be imported to programs like Procreate on an iPad to be colored mess-free on the go!
Pair these coloring sheets with more coloring pages found in my Morocco coloring book or for hands-on sensory fun these Morocco playdough guide and activities.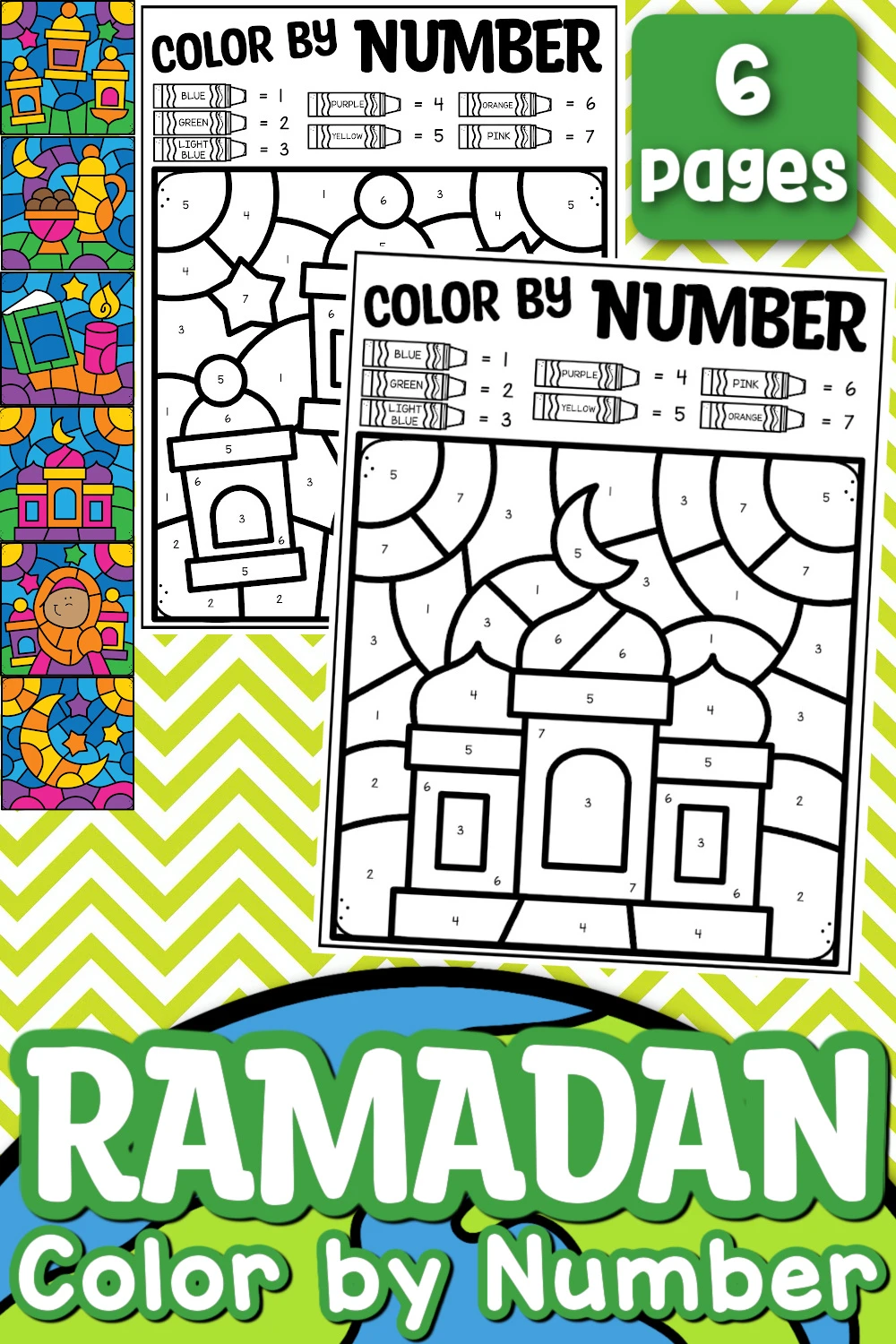 Great Ramadan Books to Pair With These Pages
Planning to teach your kids more about Morocco? Books are a great way to do it. There are not a lot of books on the market that specifically talk about Morocco however these are a few options that we like.
Tell Me More about Ramadan – For parents that are looking for a way to introduce the holiday from a religious point. of view, this book explains just that.
It's Ramadan Curious George – A beloved cartoon character is center stage in this board book that is great for young learners. George celebrates with his friend Kareem and learns all about Ramadan.
Lailah's Lunchbox: A Ramadan Story – Lailah is an immigrant to the United States and is old enough to fast her first Ramadan. Discover her journey and how the school librarians help her see her new classmates can respect her beliefs.
The Gift of Ramadan – I love this book because it talks about the different ways people can participate in Ramadan – even if they can't fast. It's a great choice for younger kids or for any families who have members not fasting during the month.
Ramadan Crafts to Make
If you want another idea to add to these books and coloring pages you can try your hand making these Ramadan lanterns. All you need is some different colored paper, scissors, and glue.