Visiting Morocco and Need Help Planning?
I regularly get emails from readers who are looking for help planning their trips to Morocco. While I wish that I had the time to help everyone, it's simply not possible. I want to be able to help as many people as possible however I am only able to offer in-depth assistance if you purchase one of these options.
I often see two types of tourists visiting Morocco; those who prefer to have a vacation planned start to finish for them, and then there are people who want to plan their own trip but need a little assistance.
The Good News?
We can help you with both!
Whether you're the first type of traveler, looking for a reputable agency to help you from start to finish or you're the second, someone who just needs some help, we can work together. I am partnering with Kathi of Roaming Camels, here in Marrakech, to offer travel planning services.
Option 1: Morocco Trip Planning Bundle
Option 2: A quick-fire question option
Option 3: Full itinerary planning services for Morocco trip planning.
Morocco Trip Planning Bundle
For the traveler that wants to plan on their own, my trip planning bundle is your DIY option. You'll get 4 different PDF books that give you all the information you need to plan your trip. This is a great option for someone that wants all the planning information at their fingertips, no searching needed!
5 Question Email Session
Do you have specific questions about your trip to Morocco?
My 5 Question Email Session option is a good fit for you!

How many questions can you ask? 5 questions!

What kinds of questions can you ask? It's pretty open-ended. Whether you're looking for restaurant suggestions in a specific city, trying to decide between two locations, or you want insight on specific needs or questions you have about your Morocco trip you can ask.
How does it work?
After signing up you'll get an email with a link to add your questions. All questions must be asked at once and should be submitted no more than 1 week after purchase.
I'll answer your questions as completely as possible and send them back to you within 3-5 business days of receiving your questions.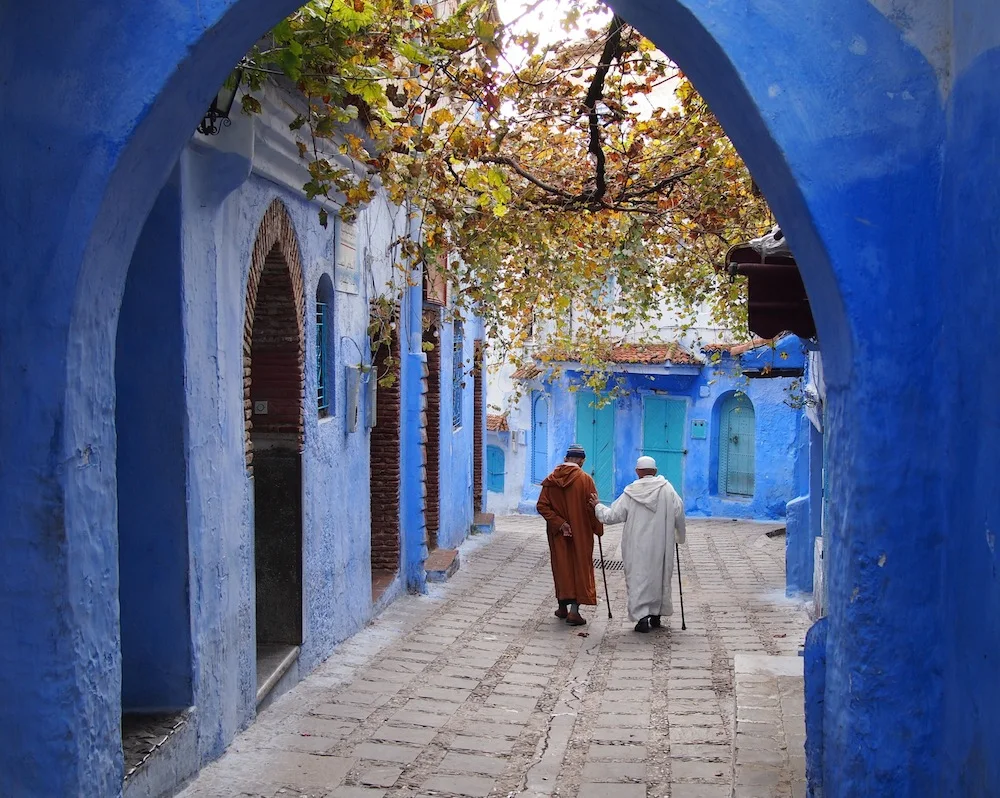 Itinerary Planning Help
I will only be offering very limited itinerary planning sessions each month. If you know you need assistance immediately, email me in advance of booking so I can let you know if I have space. If you have time to plan, feel free to book now and I'll send my calendar. Typically I am able to work with you 1-2 months from booking at the maximum. I will send you a questionnaire to get you thinking and work on the details of your trip in advance to make the most of our call.
The price for creating a custom itinerary is $149US – additional sessions can be booked for longer itineraries but are priced on a case-by-case basis.
If you are looking for a referral for booking a full travel package, I am happy to do this as well. You can contact me directly via email and I'm happy to share the name of reputable travel agencies.