If looking through images filled with colorful Moroccan inspiration leaves you with a bit of envy, don't worry. It is entirely possible to fill your home with Moroccan style wherever you live—passport not required.
The thing I appreciate about Moroccan interior design is that it can be bold and colorful, but also sleek and sophisticated. Whether you want your home to resemble a traditional Moroccan design or a modern one, there are pieces that are worth investing in.
Pieces to Help Add Moroccan Design to Any Home
I'm confident that anyone can easily create an inspiring space that strokes the imagination by layering in even a few of these Moroccan design pieces. Here are some items I recommend to fill your home with authentic, beautiful Moroccan style.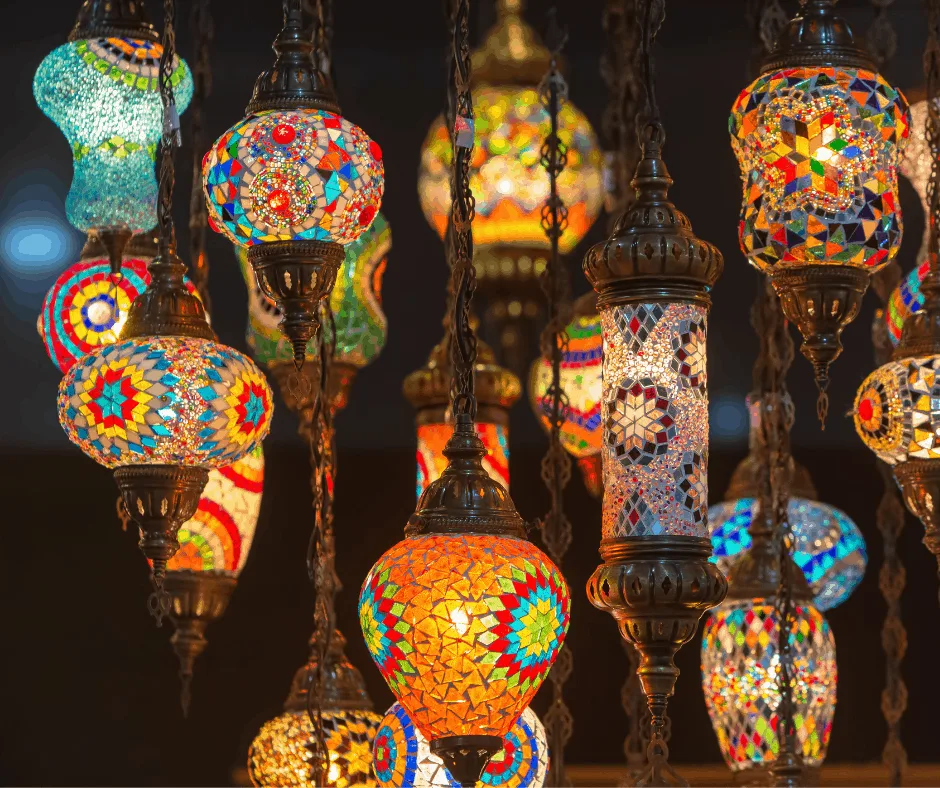 Every room needs at least one light, if not multiple ones. Why not turn a utilitarian fixture into a focal point that doubles as a light source for the space? These Moroccan-style lights will add intrigue and beauty to any room, whether it's a kitchen, bedroom, or office space.
It isn't often that a bag can double as decor, but in the case of a Moroccan market bag, it totally works. Add a row of hooks to your entryway and hang a few bags there. Not only will they set the tone for your home by adding some pretty texture to the space, but they are also in prime position to grab the next time you head out for an errand.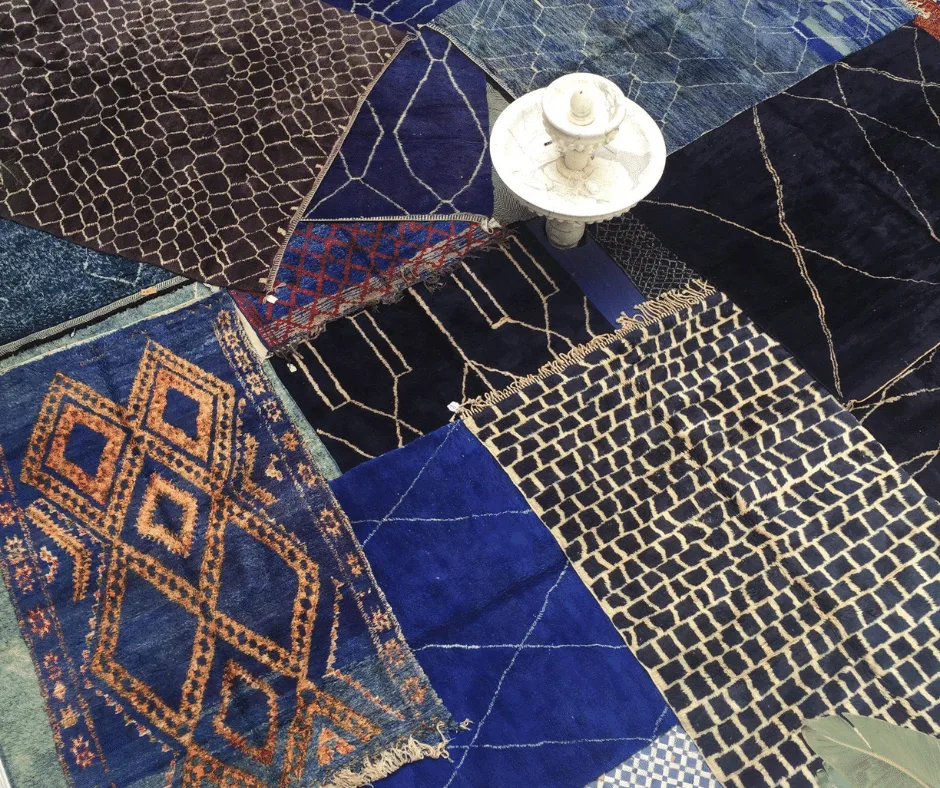 There are few things that will make a bigger statement in your home than a Moroccan carpet. They are a statement piece. The good news is there are dozens of different styles and designs to choose from so you are sure to find something that matches your design aesthetic.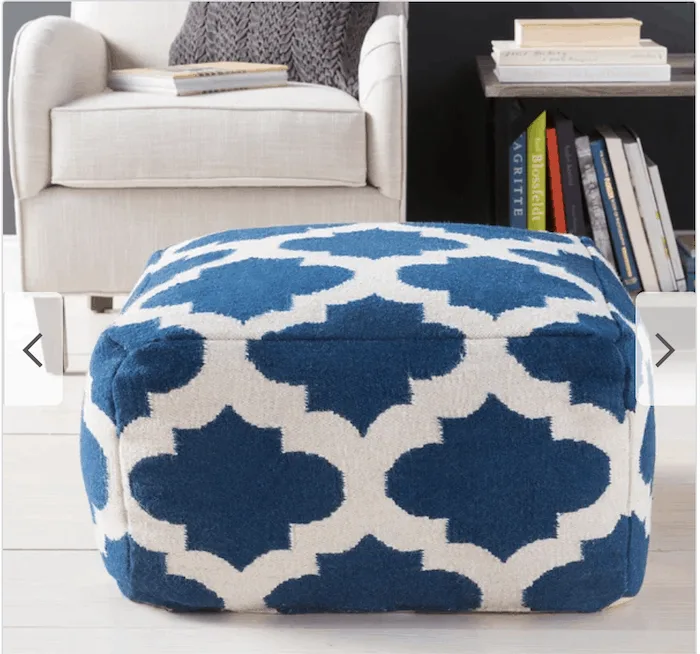 If there was only one interior design item from Morocco I could recommend, it would undoubtedly be the Moroccan pouf. Not only are these pieces gorgeous, but they are so functional too. These beautiful decor pieces come in a variety of colors, and all have the classic pouf silhouette. You can use these to add extra seating to your room or bunch together as a baby-safe coffee table. However you use them, they are gorgeous!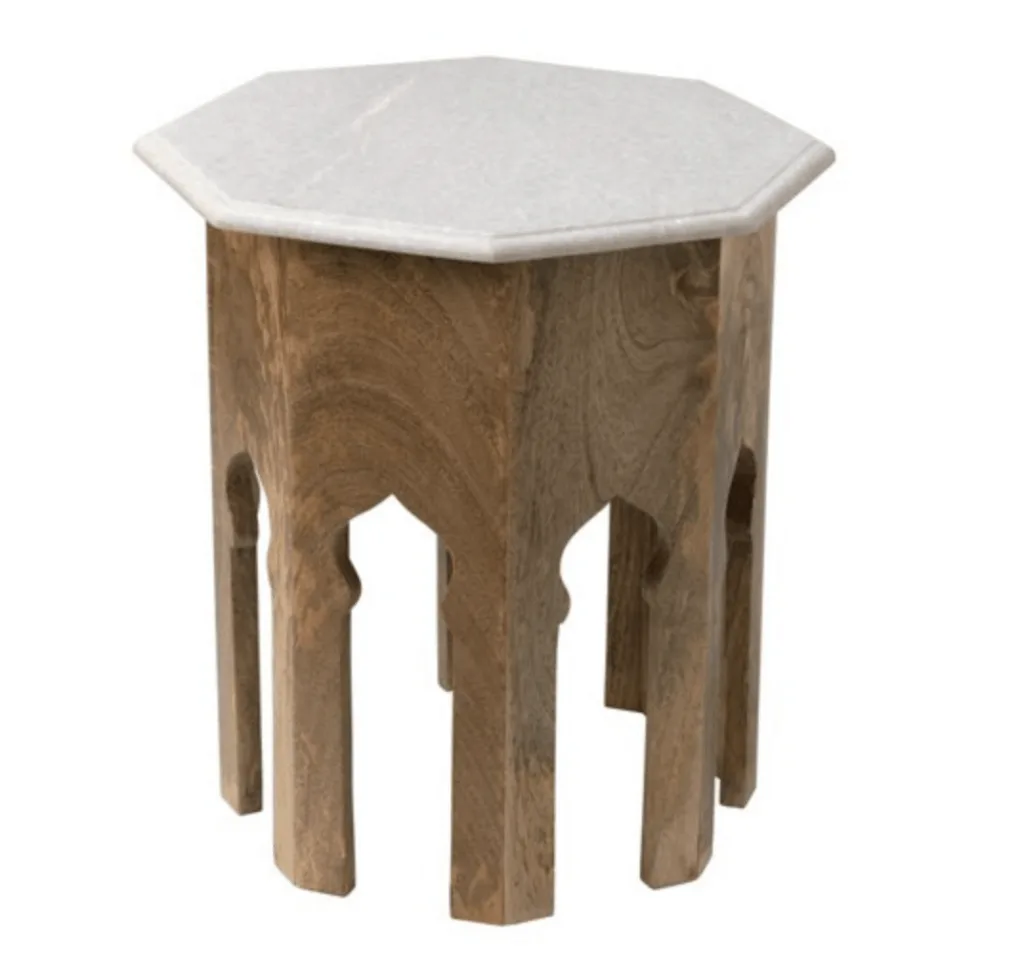 Why not add a little Moroccan style to your living room with a new coffee table? You'd be surprised at the variety—and just how affordable they are. This list contains my favorite coffee tables that offer some Morrocan flair, take a look and order your favorite!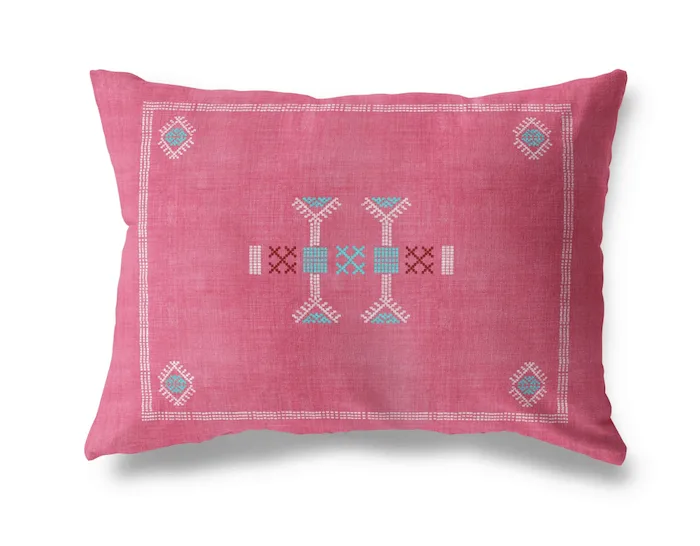 If you want an inexpensive, low commitment way to try a splash of Moroccan style, pillows are the way to go. Not only are they easy to layer and swap, but they can be changed from room to room whenever the mood strikes you. There are endless styles and combination to choose from in this post.
5 Books to Help You Gather Inspiration for Moroccan Style
While I'm obviously a fan of blogs and digital media, there are some times where there is no substitute for a tangible book. These books are filled with fantastic Moroccan design ideas and are pretty enough to be art in their own right.
This book by Maryam Montague is absolutely lovely. This book features images filled with color and pattern coupled with easy DIYs and practical instructions for replicating these looks in your own home. Every image is stunning and will give you an infusion of inspiration to add Moroccan design to your own space.
Ever wish you could peek behind the veil of other people's homes across the world? Now you can! This inspiring book by Barbara and Rene Stoeltie offers inspiration from real-life homes and spaces within the country. This book is over 500 pages—plenty of eye candy to draw you in!
One of my favorite parts of Moroccan design is all the wonderful outdoor spaces. Marrakesh especially is well known for the beautiful green spaces, and this book by Angelica Gray shows you the highlights of them all.
I love flipping through this inspirational book filled with the women whose diverse and rooted traditions are the heart of the country. While this book from Susan Schafer Davis isn't centered on interior design, I love this one because it shows the real Morocco and all the beautiful handmade items that serve as decor.
This book centers on the famous Jardin Majorelle located in Marrakech. This book from Giuppi Pietromarchi is part pure eye candy and part instructional guide. Learn how to recreate parts of the garden at home, in your own space with this beautiful, helpful book.
How to Easily Add Moroccan Style to Any Room
Want some practical ways to add interior design with a Moroccan twist into your home? Here are some simple tips to layer in Moroccan style in any space!
Kitchen
Living Room
Bedroom
Place a pair of poufs at the end of your bed.
Add two small Moroccan side tables, one on each side of the bed.
Add Moroccan lighting onto each table.
Top your bed with 3-4 Moroccan pillows in your favorite print(s).
As you can see, Moroccan style can be added into any space, indoor or outdoor. Whether you opt for subtle style or fully commit, you'll love your new space.