Doing a big round of meal prep for Ramadan is like a gift to yourself every day of the month of fasting. In my mind, there are two main reasons to stock up your freezer before Ramadan. It makes life easier, of course, and it also keeps you from falling into bad habits when you are at your weakest.
The way I select my freezer recipes for Ramadan is two-fold. I stock up on our holiday favorites, and I also throw in a few exciting, unexpected things for those nights when we just can't eat another briouat, samosa, whatever your favorite fried treat is. Here are some great Ramadan freezer recipes perfect to make ahead and keep the family happy all month long.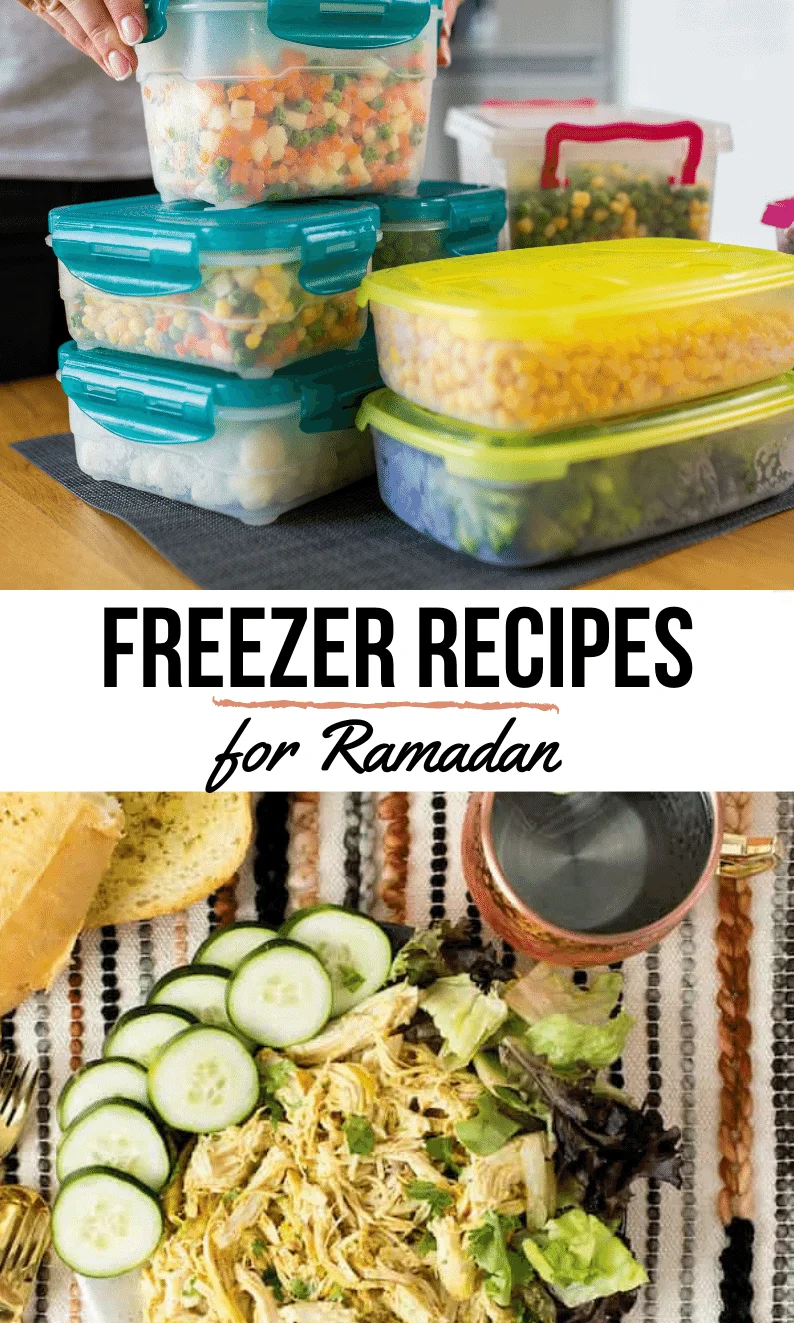 Ramadan Freezer Meal Suggestions
Some of the items in this list are Ramadan food prep ideas meaning they aren't full meals but are shortcuts you can prepare now to make assembling meals during Ramadan much faster. While others are suggestions for easy Ramadan recipes you can store away.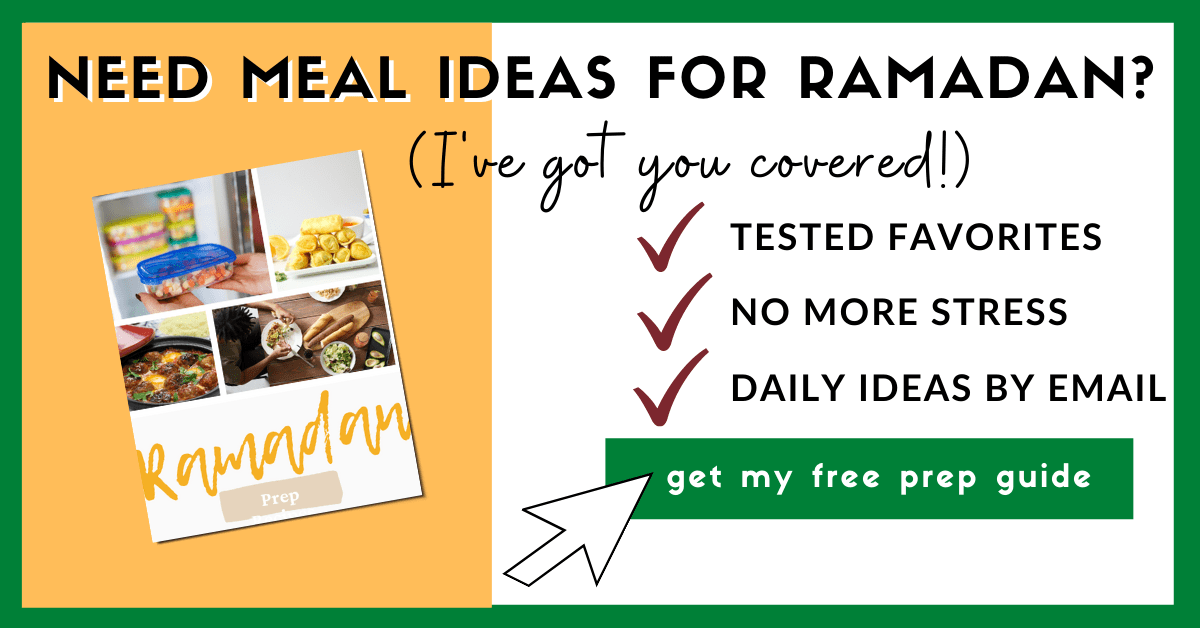 The recipes here are a mixture of more traditional foods you might find in the Islamic world with other ideas that would not fit that description. I love variety and my family eats a wide range of food from all over the world so we don't stick to a single type of food during Ramadan either.
Having frozen items for Ramadan means taking back some of your time, stress, and energy! You also can get your kids involved in getting food on the table. If you're someone that will be working during this month, having Ramadan freezer meals on hand will greatly improve your life!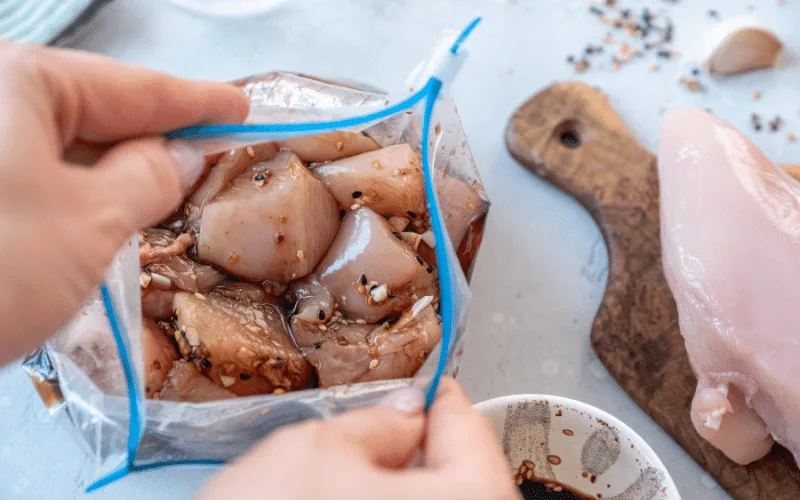 Storing Freezer Meals for Ramadan
If you're planning to make these recipes (or any freezer recipes) I have a few tips that can help.
If you will have one big prep day for Ramadan freezer meals
Set aside a few days to make this happen. I recommend one day to really see what is in your freezer already and begin to make room for the food you want to add to the freezer. This means using up some of what's in there!
Make a list of the recipes you want to have. Keep in mind the size of your freezer. You may need to do two batches of freezer prep at the beginning and middle of Ramadan if you plan ot use your freezer a lot. When you make your list keep a running grocery list too so that you know what you need to buy.
On your cooking day try to have food prepared for that day – so that you don't have to worry about making that day's meals in between cooking your freezer meals!
Get your containers in advance. I like to use freezer bags to seal flat anything that can be frozen flat because it takes up way less space. If you're freezing individual portions for meals have those containers ready too.
Either on the bag itself or on a note that can be taped to the container list what the recipe is and any reheating instructions that are needed. Then you don't have to even think when it's time to heat it up.
When the food is ready transfer it to the container and allow it to cool completely before putting it in your freezer.
Tools I Suggest for Ramadan Meal Prep
If you will do your Ramadan meal prep as you go
The other option is to start planning in advance and fill your freezer as you go. What this means is if you're making something for dinner tonight, double it. Then immediately transfer the second portion to your freezer containers.
This method also works really well if you need to have some single portions of food available during Ramadan. You can just cook a little more and transfer to your food storage containers and pop it into the freezer. I actually do this year-round for my kids' lunches. Whatever I make during the week I have enough to add to one of the lunch containers that go in the freezer. Then they have that item for lunch the next week. I consistently have a week of meals being rotated in the freezer.
Ramadan Freezer Recipes
Let's get your freezer stocked for Ramadan meals!