Stop in any patisserie in Morocco and you'll find a back counter lined with all varieties of fruit. You'll likely hear the whiz of blenders and frothy cups of thick liquid on the tables. While some patrons sip the infamous avocado smoothie that Morocco is known for, others choose a panache or a smoothie blended with whatever fruit is in season. But one of my choice Moroccan drink is the almond date milk.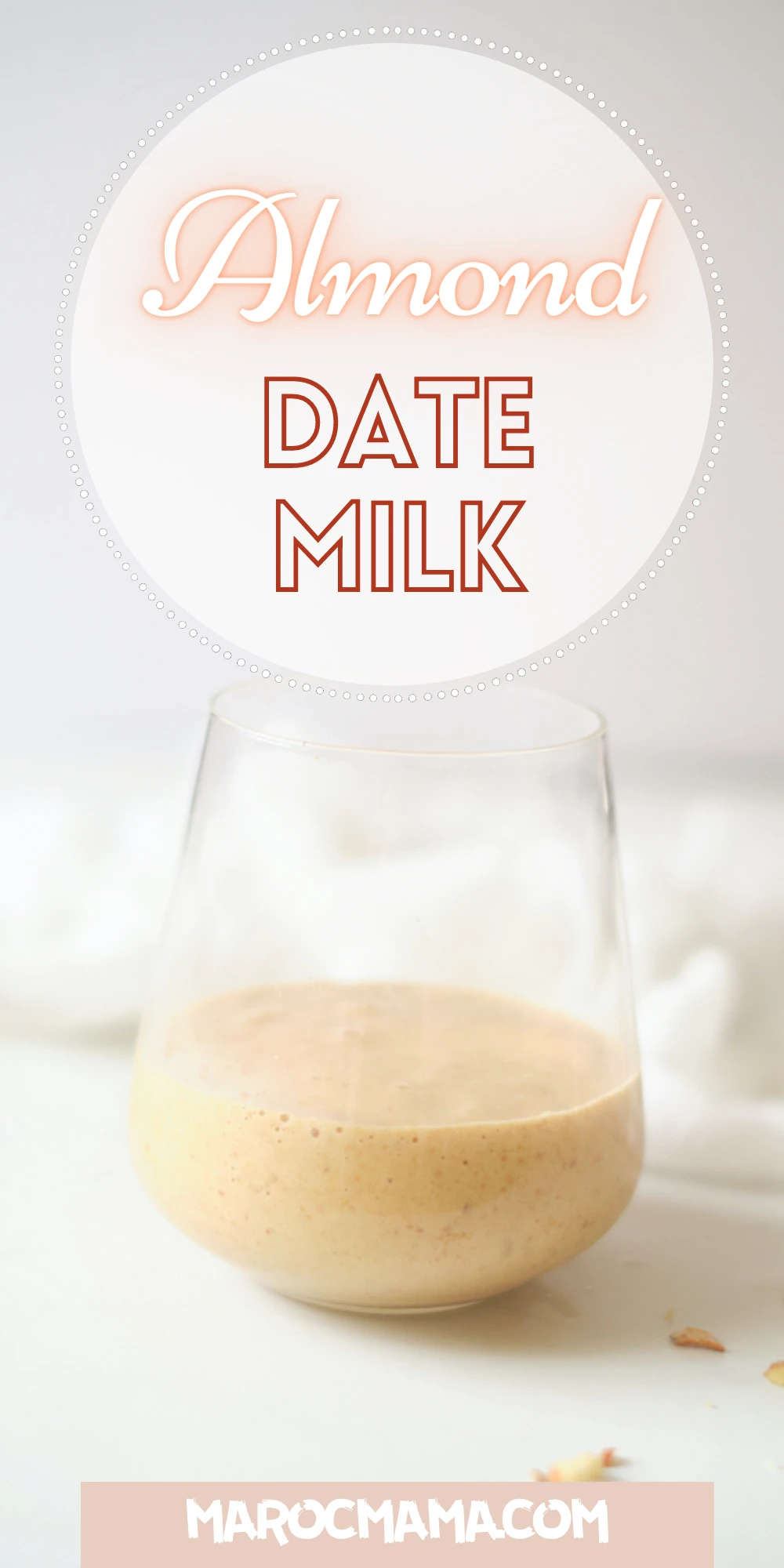 Dates and almonds in Morocco go together like peanut butter and jelly in America. It's a natural pair. Sipping this drink instantly returns me to my wedding day. These ingredients have symbolic meanings in Morocco. At weddings and special celebrations, it's common to be served sweet milk as a wish for a sweet life.
Dates have a similar meaning, and are a sacred fruit in Islamic cultures. Almonds grow throughout Morocco (the country is the 5th largest producer of almonds in the world), and the nut is believed to have potency, especially for men. Whatever you believe this drink is packed with protein and a unique drink to serve guests or enjoy with breakfast.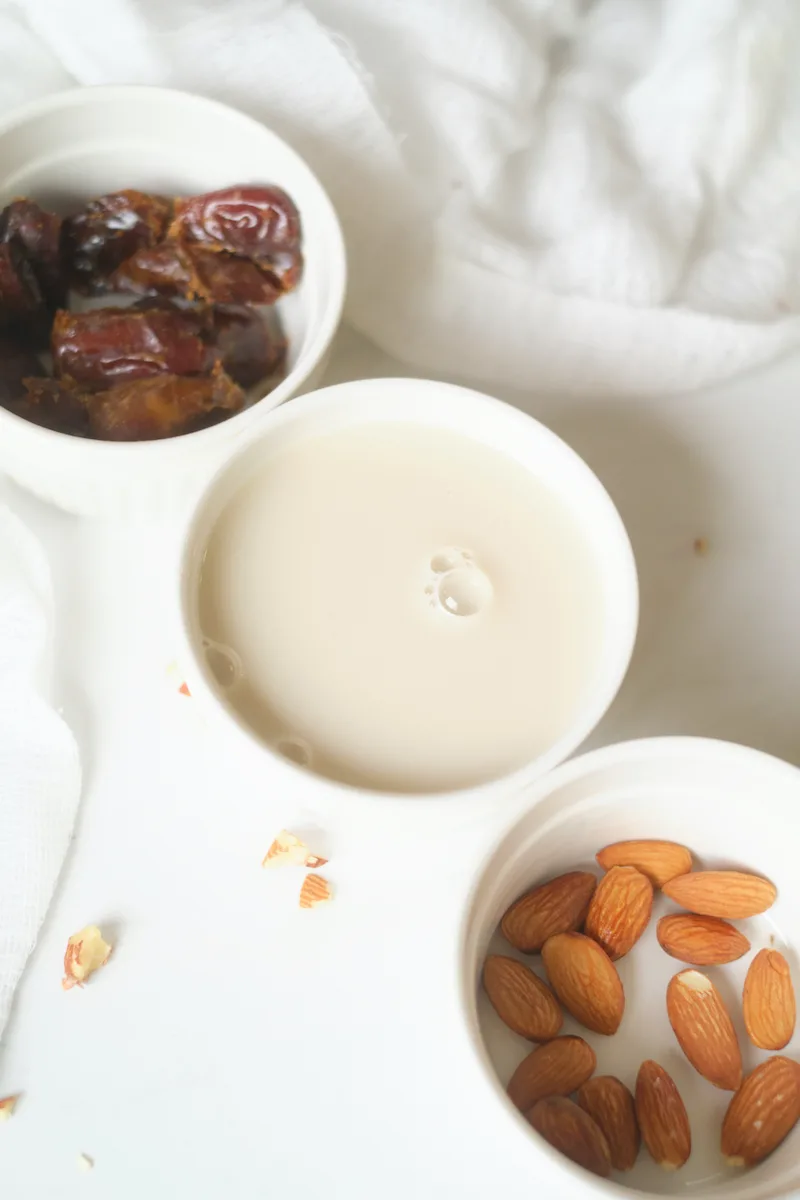 How to Make Date Milk
This is truly very simple to make. You only need to add the ingredients to a blender that is able to process nuts and let it run. While I use regular milk in this recipe you can swap out any type of non-dairy milk you'd like.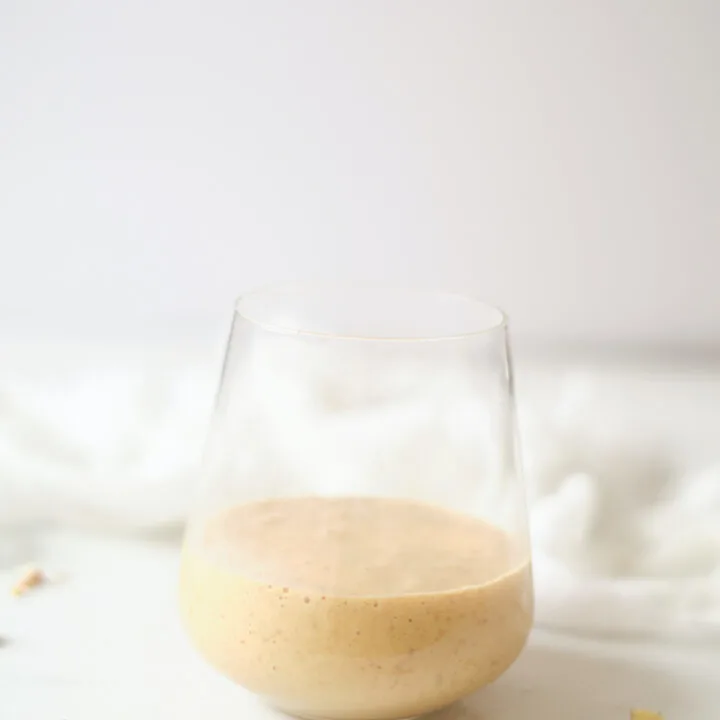 Yield:

2 small smoothies
Moroccan Date Almond Milk
A simple way to enjoy dates and almonds - packed with proteins!
Ingredients
6-8 oz of milk or milk substitute (almond milk/soy milk etc)
4 large soft dates
10-12 almonds
Instructions
In a blender add milk, almonds and dates.
You can blanch and remove the outer husk of the almonds if you don't like the texture. You also could use almond flour for a smoother texture.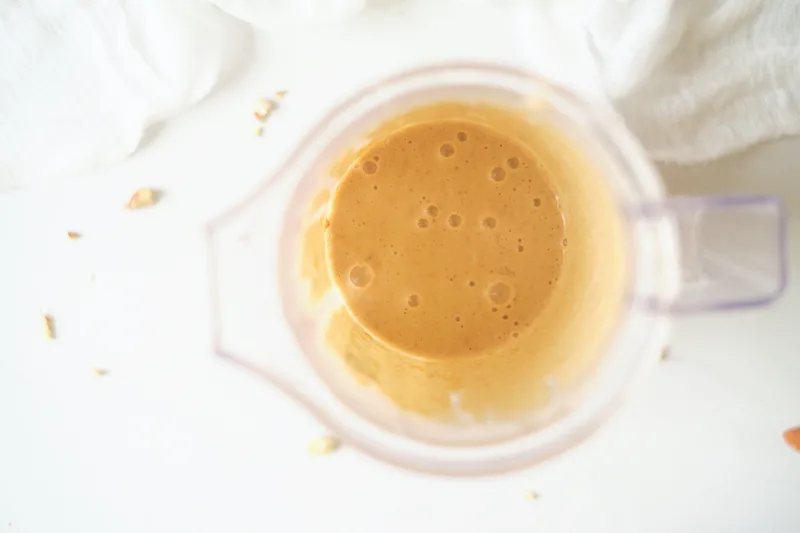 Blend for 2-3 minutes until smooth and creamy.
Pour into a glass and enjoy cold.