When getting ready for Ramadan I try to do as much work ahead of time as possible. The last thing I want to do during the month is spend hours cooking every day. When I prep things like these shrimp briouat in advance it means I only need to heat up a few when needed.
I try to make several different types of appetizer-size food for iftars ready and in the freezer. These cheese briouats are one of my kids' favorite items.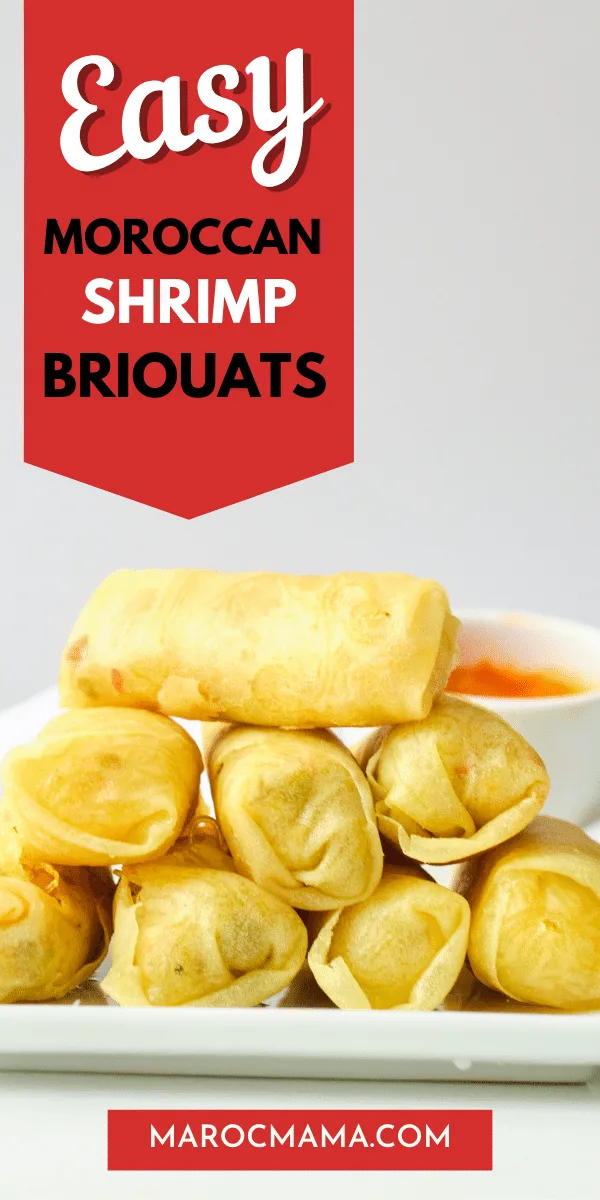 There are many types of briouats in Morocco – this one – as well as one made with spiced ground beef or lamb, and a sweet version with almond paste. I love them all! However, this one might be my favorite.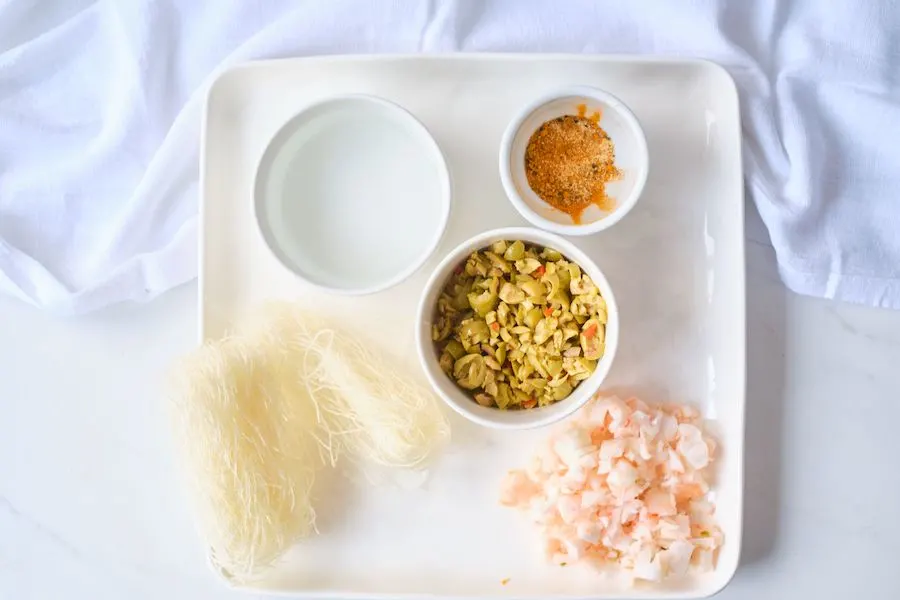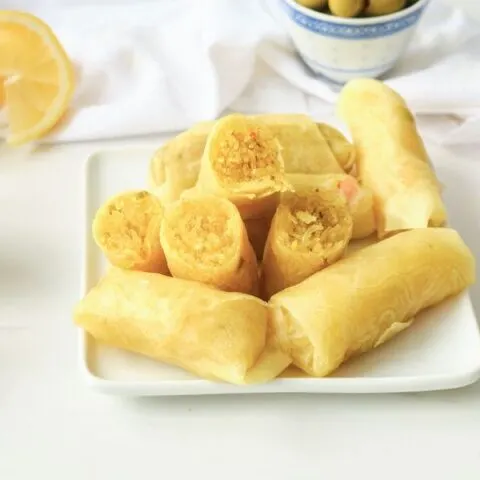 Yield:

10-12 large briouats
Moroccan Shrimp Briouat Recipe
I love making these briouats for Ramadan iftars. Not only are they tasty but they are easy to make.
Ingredients
1 packet (appx 12oz) dry vermicelli noodles
1/2 cup chopped green olives
1/2 - 3/4 lb cooked shrimp chopped
1 Tbsp cumin
1/2 tsp turmeric
1/2 tsp paprika
1/2 tsp salt
small bunch of cilantro chopped finely
1 pkg phyllo dough or egg roll wrappers
1 egg beaten for sealing briouats
Instructions
Soak the vermicelli noodles in hot water for about 5-10 minutes to soften and drain.
In a bowl add the chopped, cooked shrimp, olives, noodles, spices and cilantro and mix well so that the spices combine with everything.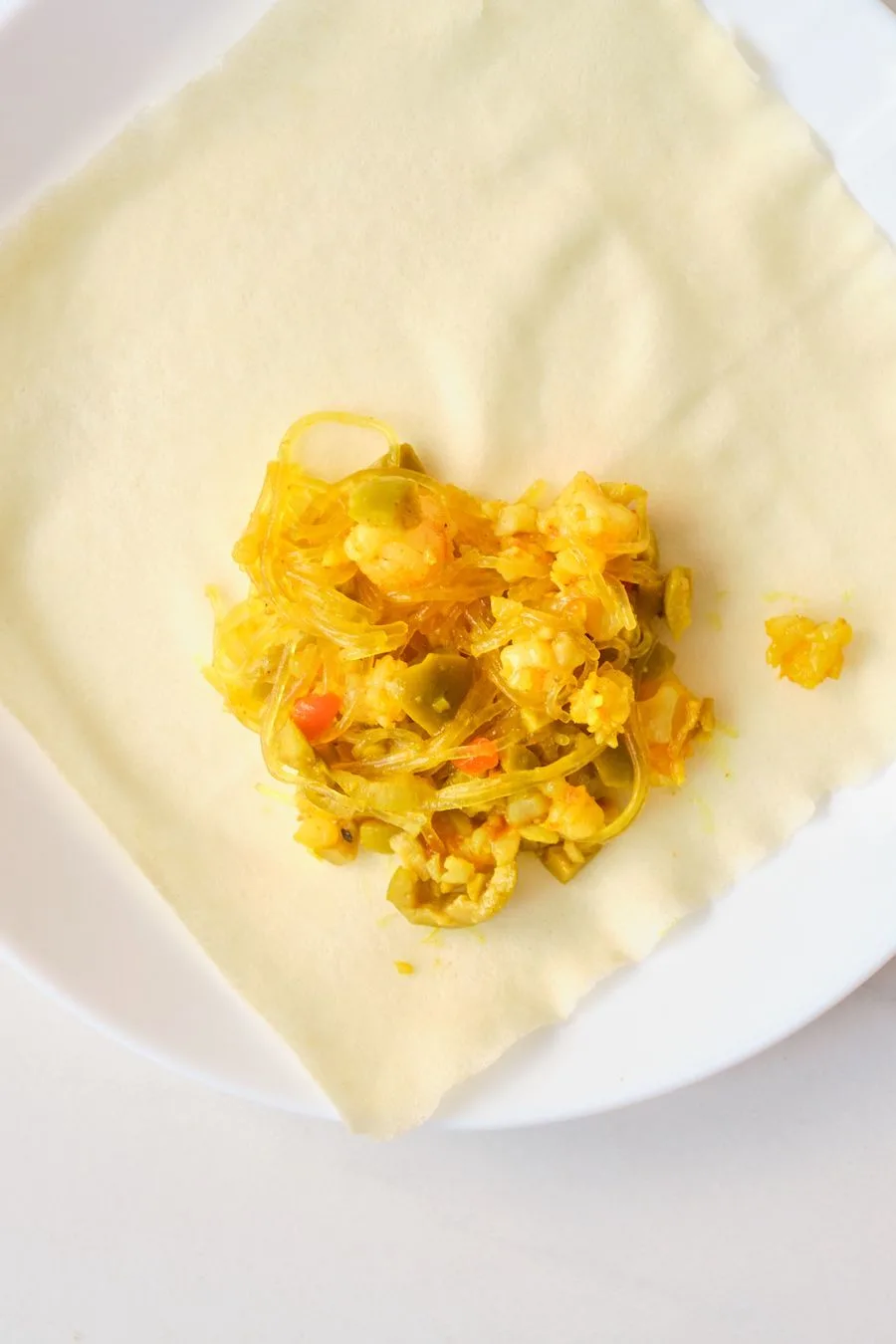 The next step is to stuff and seal the briouats.
Lay phyllo or egg roll diagonally with the point facing you. Fill with 1-2 tbsp of noodle and shrimp mixture.
To roll them, fold over the triangle and roll a 1/2 turn. Fold in the edges and continue rolling.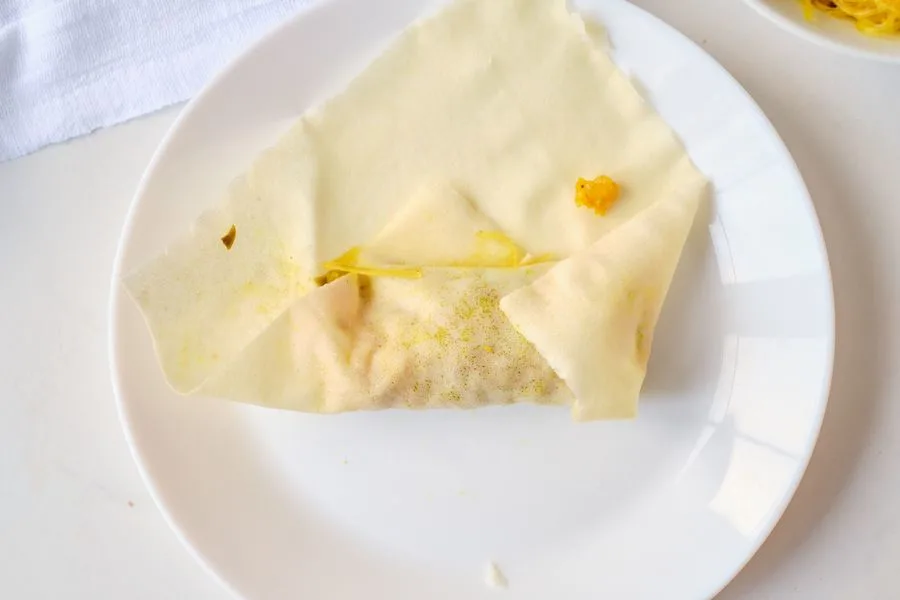 These will make an eggroll shape. As you tuck the last roll, brush some egg wash onto the end piece to seal the briouat.
Lay in a flat layer on a cookie sheet.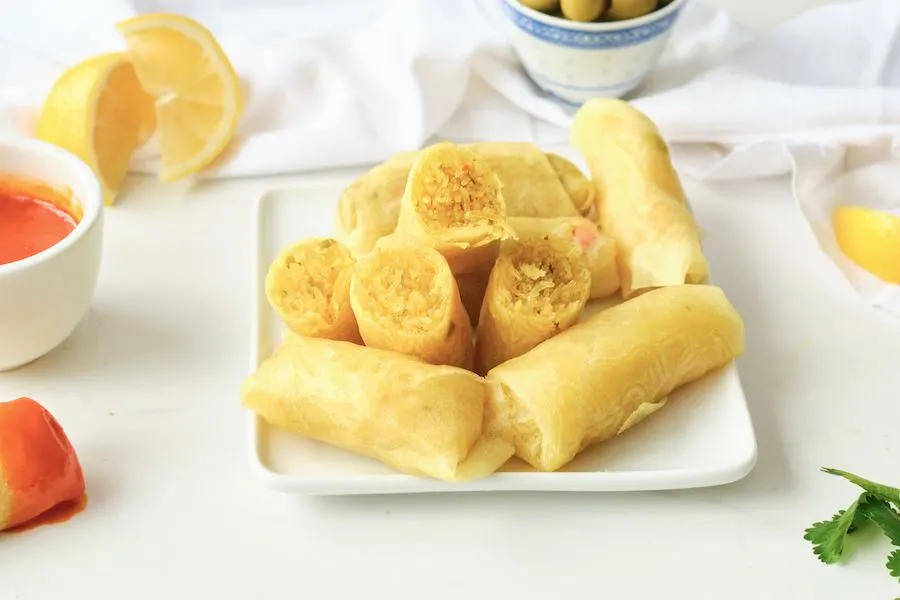 These can be partially baked (at 375F) and frozen - to be re-heated when ready to eat.
Or they can be deep fried (if using an egg roll wrapper this is a better option). Serve hot!
Notes
Bake these at 375F until the outside of the wrapper is deep brown.
If deep frying cook just long enough until briouats are completely brown.
Because all of the ingredients are pre-cooked simply heating up will make them safe to eat.