Hello, my name is Amanda!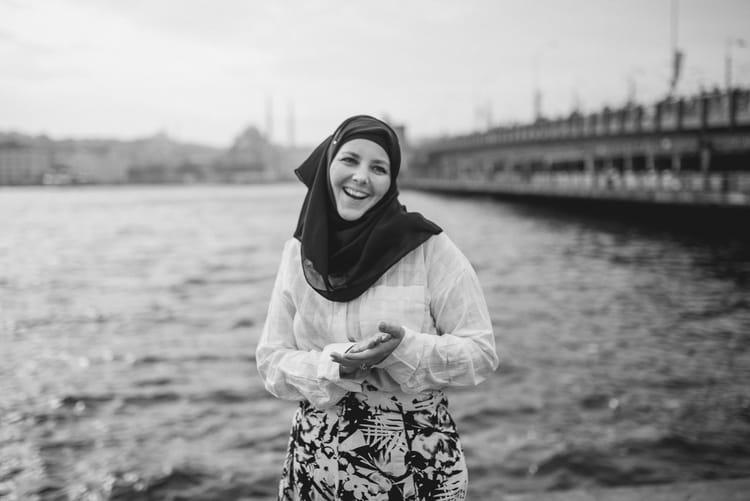 I am a curious world-traveling, mom of two busy boys, foodie, and lover of all things Moroccan.  In 2004 I met and fell in love with my husband in fairy-tale fashion on the streets of Marrakech, Morocco and our journey hasn't slowed down. After living in the United States for many years we decided to call Marrakech home. MarocMama is a fearless guide to food and travel. It's where you'll get to experience how we life our life – through food! I'll introduce you to our global lifestyle, (hopefully!) inspire you to try something new, and show you the world is waiting for you!
 Where Did MarocMama Come From?
In French, Maroc is Morocco and Mama, well that's universal! This journey began in 2007 as a way to share my recipes and the recipes of my husbands family. You might hear me refer to MarocBaba , that's my husband Youssef. He helps me research, write, and keep the website running. Together we also run a food tour in Marrakech. Our two boys have international names that no one can spell or pronounce so for clarity's sake I refer to them as M and K.  M's the big guy at 13 years old and K's our 10 year old little dude.
MarocMama
I began writing this blog as a young mom wanting to share the challenges and triumphs of parenting in a cross-cultural relationship. I've enjoyed writing (almost as much as reading) for as long as I can remember. It was a way for me to explore far off places when I felt stuck in the very small, rural community near the Upper Peninsula of Michigan that I called home.
I couldn't wait to leave!
At 16, I took my first international trip and as soon as I stepped out of the airport in Athens, Greece I knew it was a travelin' life for me! I'm a self professed history nerd and I loved school. I earned a BA in international relations and an MBA in Project Management.
Second only to my love of travel is my love of great tasting, amazing food. I'm always up to try most things (except the snails, don't ask me to do that again!). I plan my travel around what I can eat first, then what else there is to see. My favorite experience so far was exploring Finland. My dream destination right now is to visit Iran.
MarocBaba
I grew up in Marrakech, Morocco. My family has always been incredibly important to me so when I met Amanda it was a huge decision to move to the United States. I'd never traveled far from home. I didn't know what an adventure I was about to start! It took a little while to get used to life in the US but now I'm proud to say I carry a blue passport and love my adopted homeland as much as my birth country. It was important to me that my kids learn about my culture and learn to speak the languages I grew up with – and that's a big reason why we decided to become Expats (repats?) in Morocco.
I never imagined that I would travel the world and to tell you the truth I never had any desire to leave Morocco but, I've changed my mind!
Ten years ago the only food I would touch was Moroccan. Today, I love to try everything and like Amanda am always excited to try new food in new places. My favorite experience so far was taking a Caribbean cruise. I'd love to take another cruise!
Mr. M
The most important thing for you to know about me is that I love soccer (football)! I also really like to be with my family and friends. I like to eat healthy foods. My favorite foods are fruits and vegetables. My favorite experience so far was when I went to the United Nations in New York with my mom. I would like to go to Spain and watch FC Barcelona play and go to Cape Town, South Africa.
Mr. K
Hi I'm K. I really like to watch TV. My favorite shows are Pokemon and Transformers. I also like to play Minecraft and watch walk through videos. My favorite food is grandma's mashed potatoes and meatballs. I want to be a YouTuber when I grow up. If I can't do that then I would like to be a zoo keeper. My favorite experience so far was when I went on a safari in Kenya with my mom. I would like to go to China and see pandas or to South America to see sloths.
Memeberships and Affiliations
Be a part of the MarocMama family!
Do you want the inside info? When you sign up I'll send you bi-weekly personal updates and information.
Get the info that won't be on the blog!