Eid al Adha is one of the biggest holidays of the Islamic calendar. This date commemorates Abraham's willingness to sacrifice his son at God's command and God's graciousness to save his son and replace him with a ram. Muslims around the world, who are financially able, sacrifice a sheep on this date and have a celebration with friends and family.
The sheep is divided into thirds; 1/3 is for the family who has purchased it, 1/3 is shared amongst family, and 1/3 is donated to those in need. Other traditions vary among cultures who celebrated Eid. In Morocco children often get a new outfit and gifts of money (or sometimes toys) to celebrate.
In the Islamic world, the Eid holiday lasts for three days. The day starts with early morning prayers at the mosque to welcome the holiday. This is followed by a breakfast with special treats that are sometimes only made for this holiday.
Then the sheep is sacrificed and the process of cleaning and cooking the meat begins. Usually what is made is in line with what would spoil first. So, on the first day it's a lot of organ meat along with grilled meat. This tradition makes sense as in the days when there was no refrigeration you didn't want anything to go to waste or spoil.
If you're looking to plan a Moroccan Eid Menu consider some of these suggestions to get your planning started. You can also check out this post from an Eid al Adha party my sister put together several years ago.
Moroccan Eid Breakfast Ideas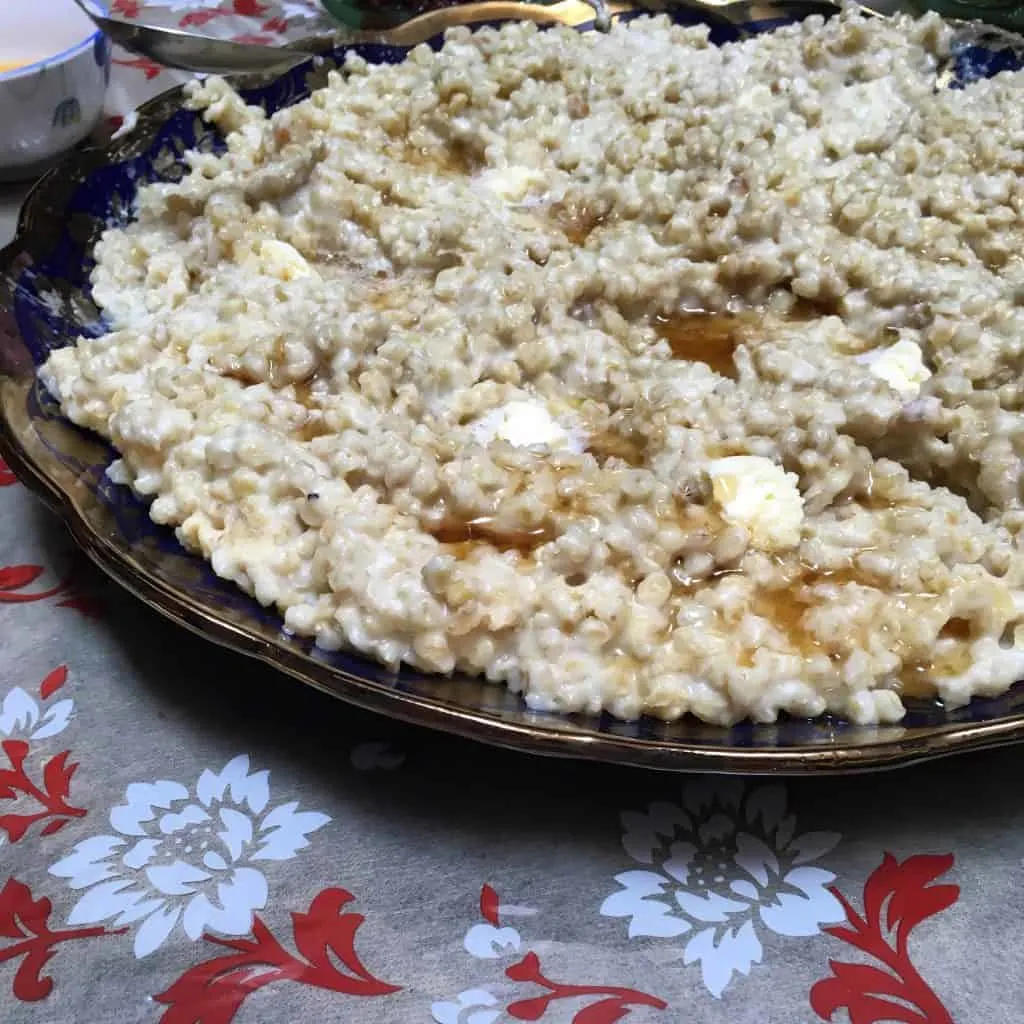 This is honestly one of my favorite Moroccan breakfast foods. It's only made a few times a year, and Eid is one of those times. This is cracked wheat that is cooked until plump and mixed with milk, butter and honey. It reminds me of a creamy oatmeal or risotto and I always eat way too much!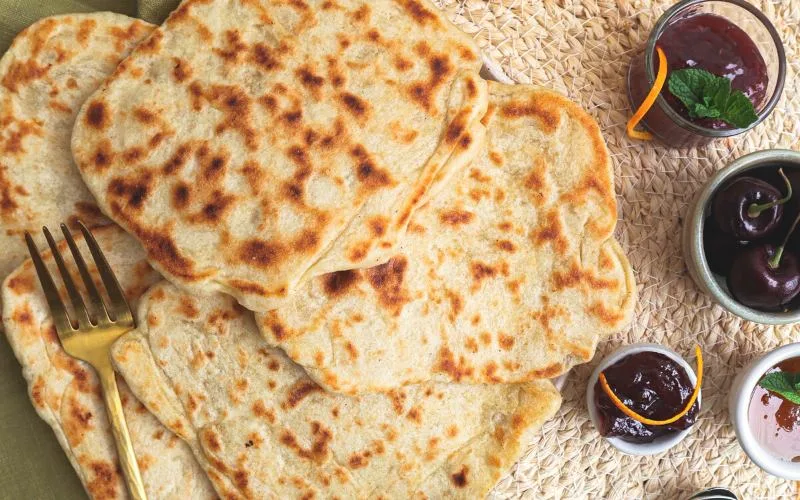 M'semmen isn't a special bread in Morocco, you can find it any time of year on any street corner but it's always part of an Eid breakfast. Serve them up like crepes for something a little extra special. Provide a variety of topping choices and let your guests pick and choose what they would like.
Some popular ideas include the traditional honey and melted butter, jam, cream cheese or any soft cheese, or nutella. I've even made them savory and served with scrambled eggs, cheese, peppers and turkey sausage rolled up like a burrito!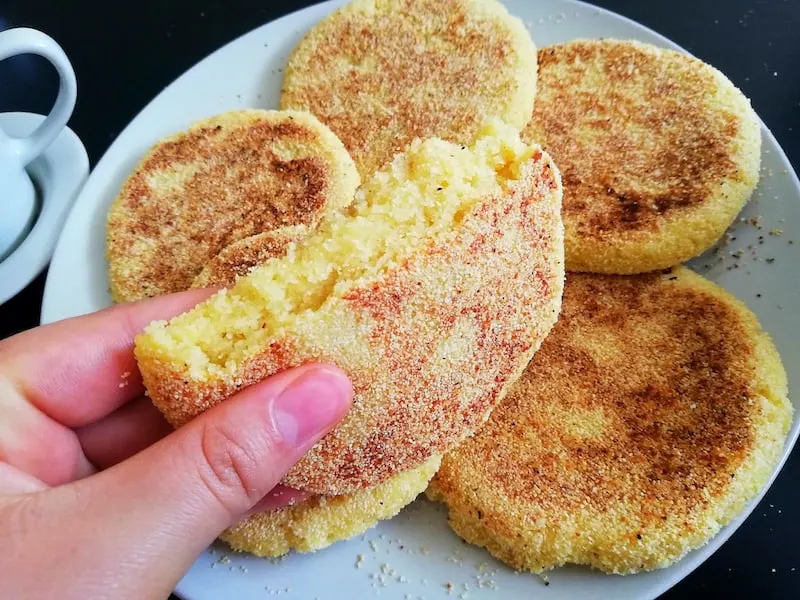 Harcha is more popular in northern areas of Morocco and is a great option if you need gluten-free Eid menu ideas. These corn cakes are slightly moist and very delicious. You can make them individual size or in a large pan (though the smaller size tend not to dry out as fast as the bigger version). Just like with msemmen they can be topped with a variety of different things.
Even though it's not traditional, I like to include items in my Eid breakfasts that are a little less carbohydrate-heavy and gluten-free friendly. Typically I make a fruit salad (Moroccans don't tend to eat fruit for breakfast).
I also have made things like a yogurt bar where I put out a plain yogurt along with a variety of granolas and fruits and let people make their own dish. You could try these Moroccan-inspired smoothie bowls for your breakfast bar!
Scrambled eggs with a mixture of toppings is a favorite for my kids who get to create their own dish by adding on the different toppings. Cheeses, peppers, onions, diced meats, etc are some options. Or pair an omelette with one of the salads served later in the day for a yummy breakfast option.
Eid Lunch Menu and Eid Dinner Menu Ideas
The dishes made on Eid tend to be the items that are more expensive and not something families would have year round. For lunch on the first day the tradition is always to do grilled meats. The heart and liver are the first things that are cooked and sometimes will have a mix of non-organ meat as well.
The liver is the first thing cooked. It is cut into cubes, seasoned, wrapped in the caul fat of the sheep stomach and then grilled over charcoal. The heart is cooked the same way. These two items are always the first thing on the Eid menu table.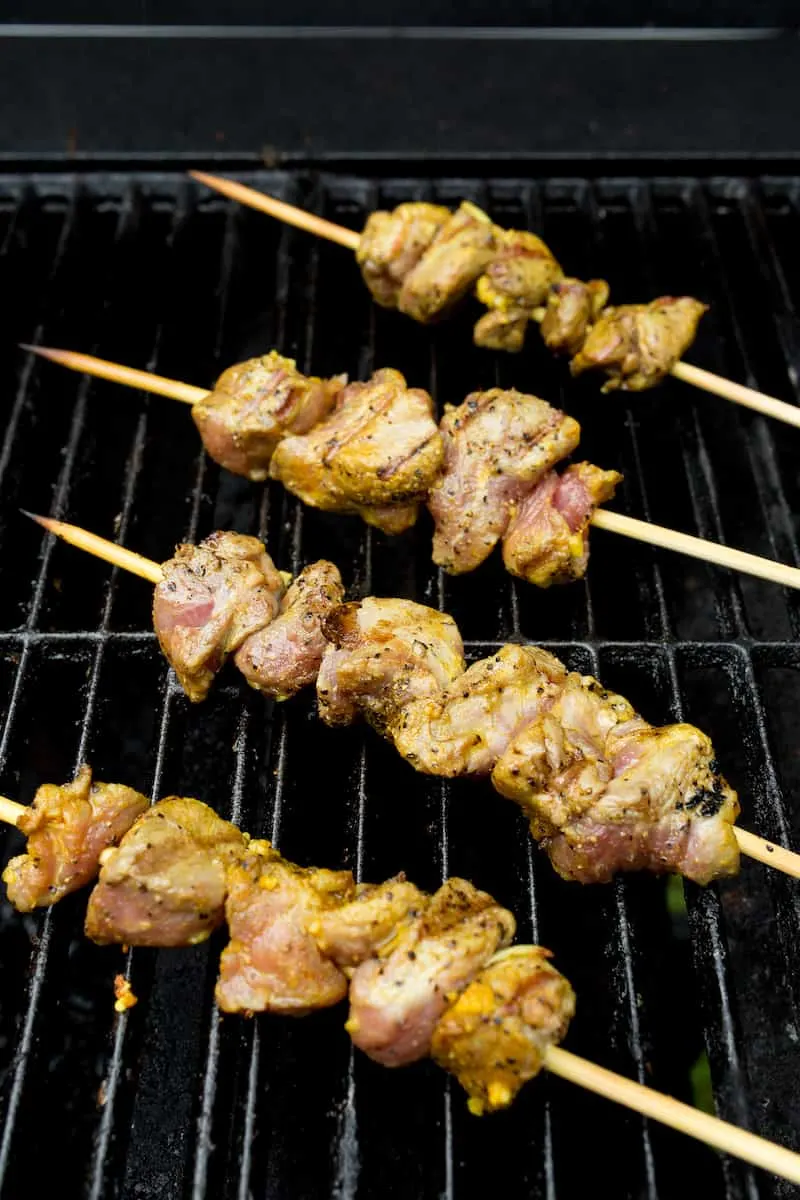 In this post you'll find two options; the first a simple spice mix for the lamb and then it can be grilled. There's also another recipe to mix the lamb with lentils for more of a stew like dish.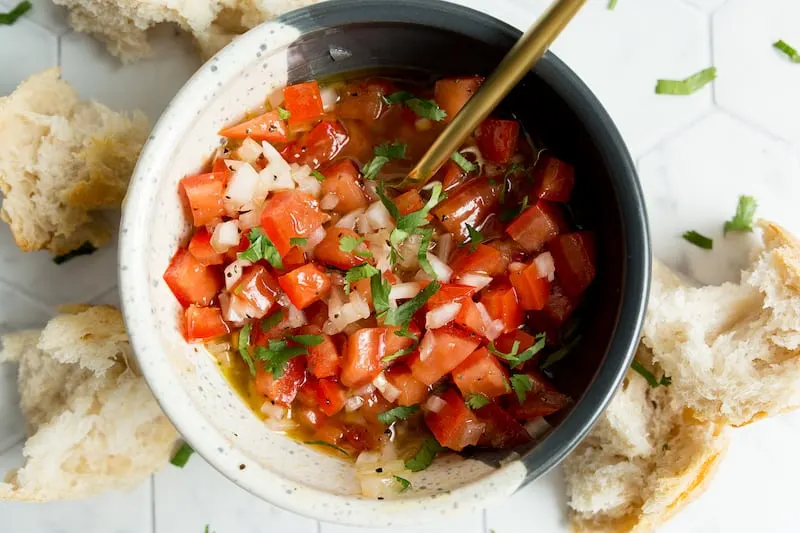 This super simple salad is often paired with grilled meats to balance the flavors. It's one of the few Moroccan salads that are served raw.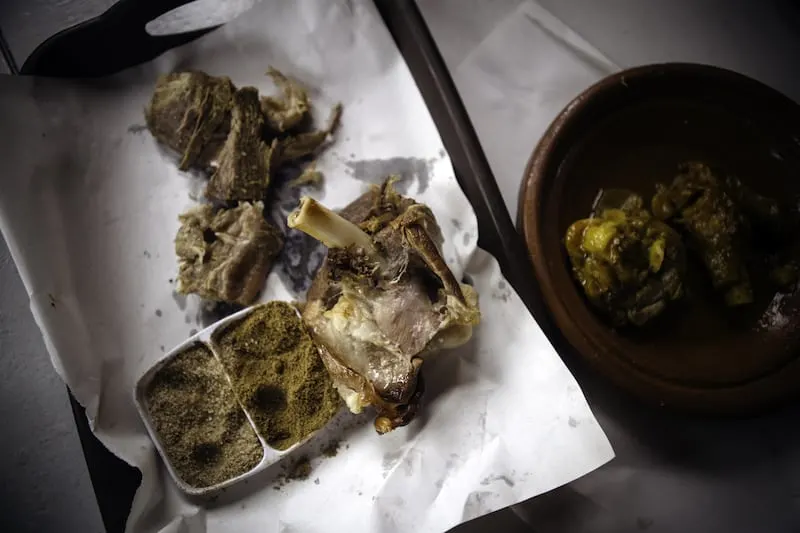 We love this dish because it's so simple to cook – even if you're not an experienced cook. The only thing it takes is to season the meat and then slow cook it in the oven. This dish is often made the second day of Eid.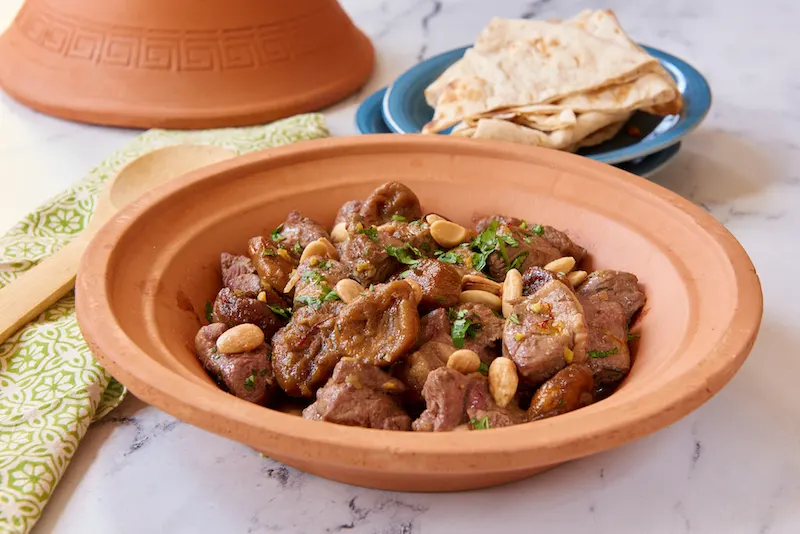 A tajine that really mixes the sweet and savory balance of Moroccan cuisine, this dish will take a little bit of time in the kitchen. But, it's a good example of the type of dish you might find served during this time.
COOKIES
A celebration isn't complete without something sweet. There are several different kinds of cookies made (or bought) in Morocco. A few of our favorites include;
There's a tendency to go above and beyond with holiday meal planning but you don't have to make it so hard on yourself! Go with a few simple recipes for Eid that celebrate the season but also let you enjoy the festivities!