One of the first questions people ask before coming is what to wear in Morocco. The answer to this varies widely. But, perhaps the most important to know is, there is no dress code in Morocco. You are not required to dress in one way or another.
People that live in Morocco dress in a wide variety of ways and do not expect visitors to dress as they do. That being said, it is always a good idea to dress more modestly than you may at home.
While on the streets of major cities like Marrakech or Casablanca you may discover an "anything goes" attitude, in smaller cities and more rural areas this isn't the case. It is easier than you may think to remain fashionable while still respecting local norms.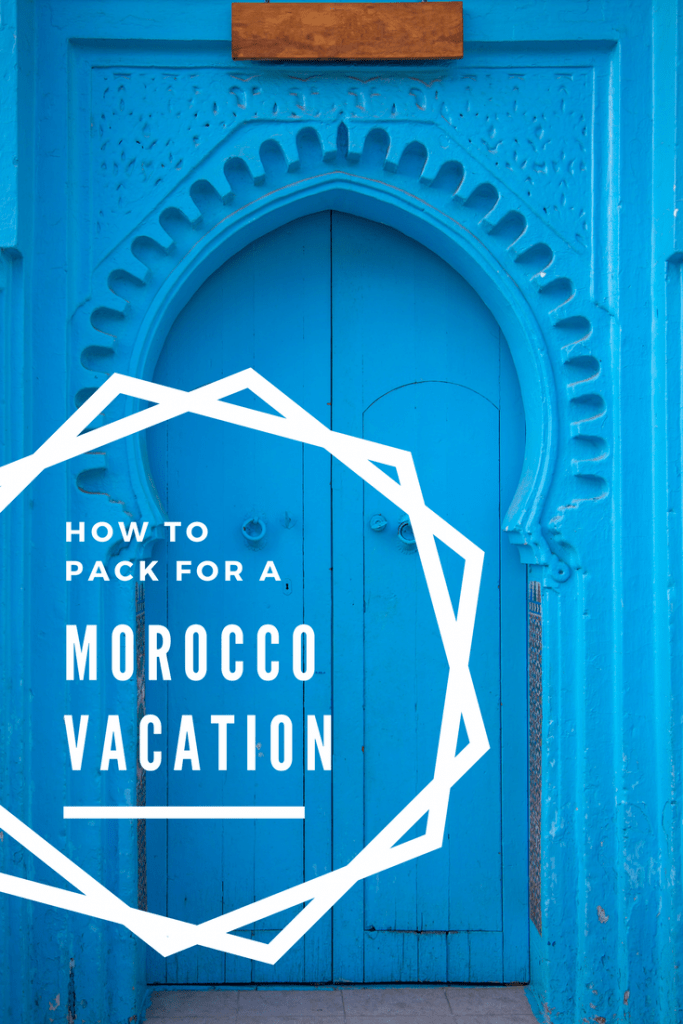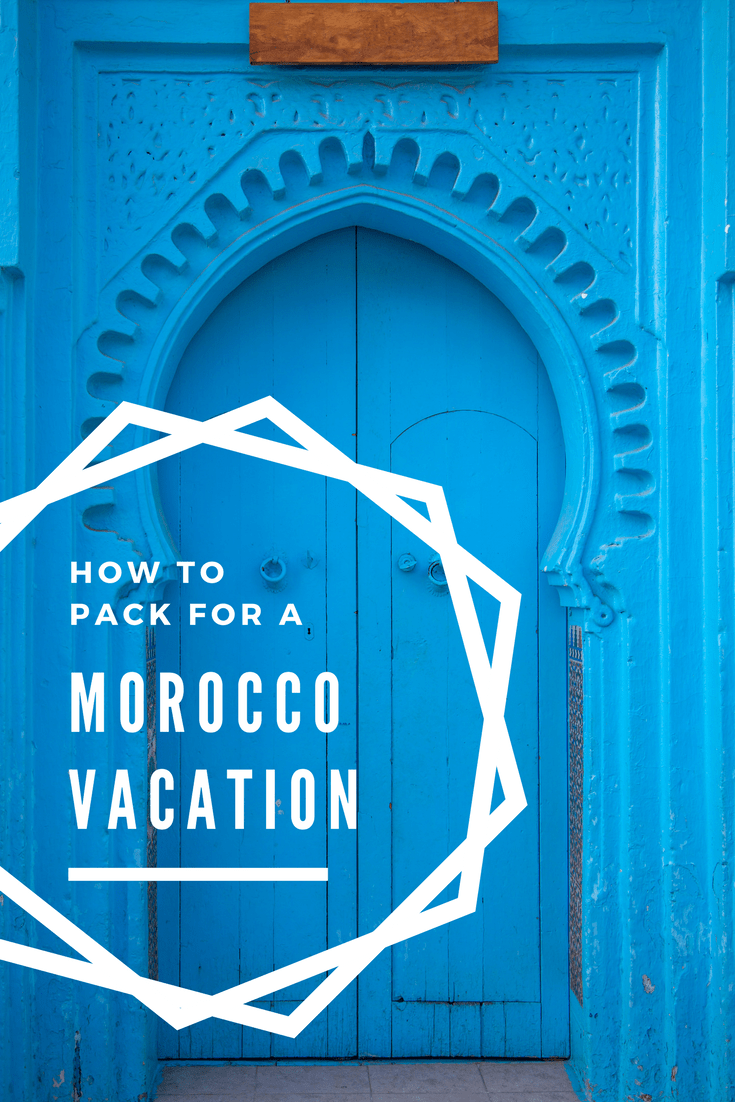 How to Dress in Marrakech as a Female (or any big city)
In the cities of Morocco, you will find people dressed in many different ways. You will see girls that are wearing shorts and tank tops and you'll see women who have everything but their eyes covered. For men, the same applies.
Anything really goes however, it is advisable to be at least somewhat covered. You'll never see a man that is shirtless and for women, keeping the chest and stomach area covered is advisable.
Also, like it or not, the less you wear the more attention you will attract, especially for women.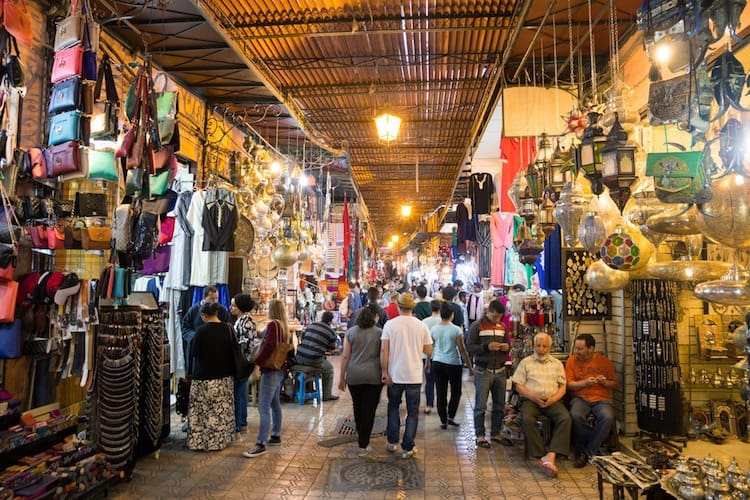 How to Dress in Morocco – Rural Morocco
In rural areas of the country, it's advisable to dress more conservatively. This doesn't mean you have to be covered head to toe or wearing traditionally Moroccan clothing. But, you should avoid wearing anything that shows off a lot of skin.
Stick to longer pants or dresses and shirts that are t-shirt length. Crop tops, short shorts, strapless tank tops, etc are best to be left for another occasion.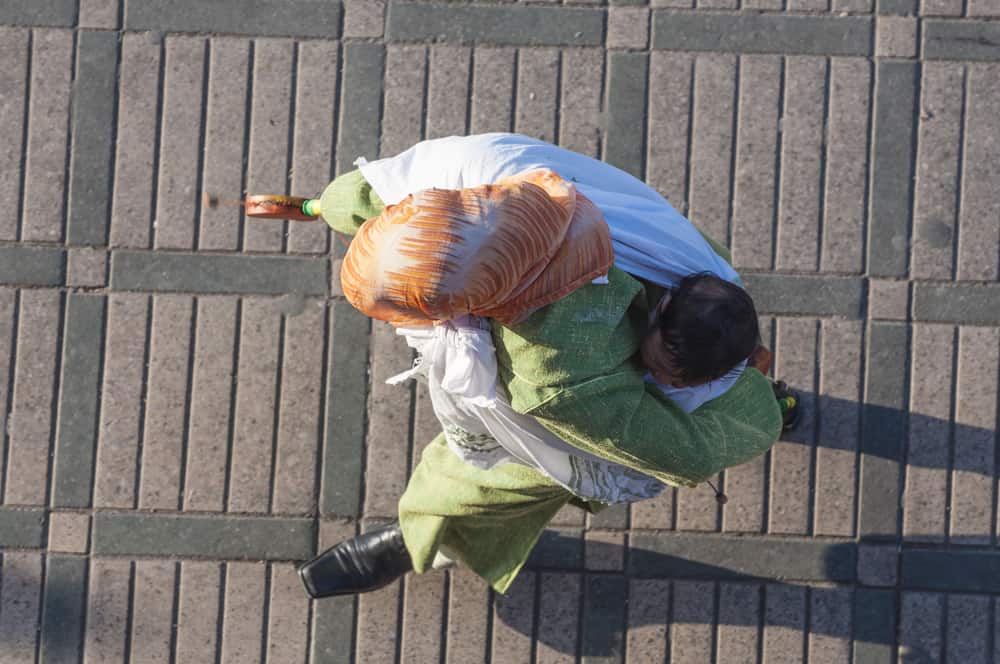 Some of the Top Questions Asked about Clothing in Morocco
Can you wear shorts in Morocco?
Yes, there is no problem with wearing shorts in Morocco. You will see this just about everywhere. However, in rural Morocco, you might want to stick with longer shorts, capri length or full length pants.
Do you have to cover up in Morocco?
No, you really don't have to do anything in Morocco when it comes to clothing. Yes, it is considered more respectable to cover up a bit more however there are no rules. My advice is to have options just in case you feel uncomfortable.
What can I wear in Morocco?
Whatever you'd like! Do keep in mind the less clothing you are wearing the more attention you're going to get. Also, think smart about your shoe choices. Nothing is more miserable than wobbling through a cobblestone medina on heels. Fashion is great but be smart.
What do women wear in Morocco?
Women in Morocco wear everything. Some are very traditional and wear head to toe veils. Others a simple headscarf, some dress conservative but don't wear a veil, and others yet dress like any woman or girl in Europe or North America. You'll really see a wide range.
Can you wear a bikini in Morocco?
Sure you can. However, swimwear is kept to the beach or pool areas. It's not really acceptable to walk around town for example in a bikini top even in a beach town. Have a coverup on hand for when you need to make those transitions.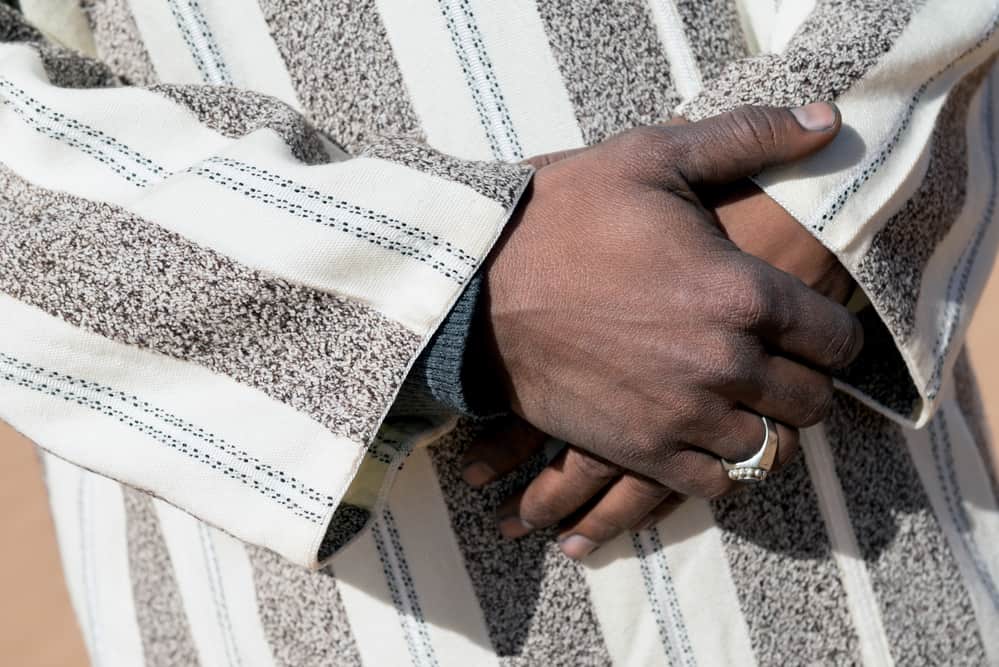 Morocco Dress Code
Spoiler alert. There isn't one. Appropriate clothing for Morocco is really what you're looking for. There are no laws for the country governing what you can or can't wear.
That is except for the fact topless and nude sunbathing is illegal.
What should I consider adding to my packing list for Morocco?
Packing for Morocco can be made a little easier if you're spending more than a week or two in the country. It may make sense to simply have your clothes washed. There are laundry facilities available, simply ask your concierge or riad owner and they will be able to help you get your clothes cleaned. You'll find more suggestions below.
Packing for Morocco
I've got you covered here! I have put together outfit suggestions for just about every situation you could possibly find yourself in.
Seasonal Packing Suggestions for Women in Morocco
Situational Packing Information for Morocco
What to Wear in the Sahara Desert
What to Pack for Men and Kids in Morocco
What to Pack for Kids in Morocco