If you have teenagers and you still want to make sure they have a few presents for Ramadan celebrations there are plenty of great options. There are a lot of ideas for younger kids and Ramadan gift boxes or gift bags but far fewer options for older kids and teenagers. It's a tough age to buy for but with a little creativity and thought you can put together a fun and engaging gift for them.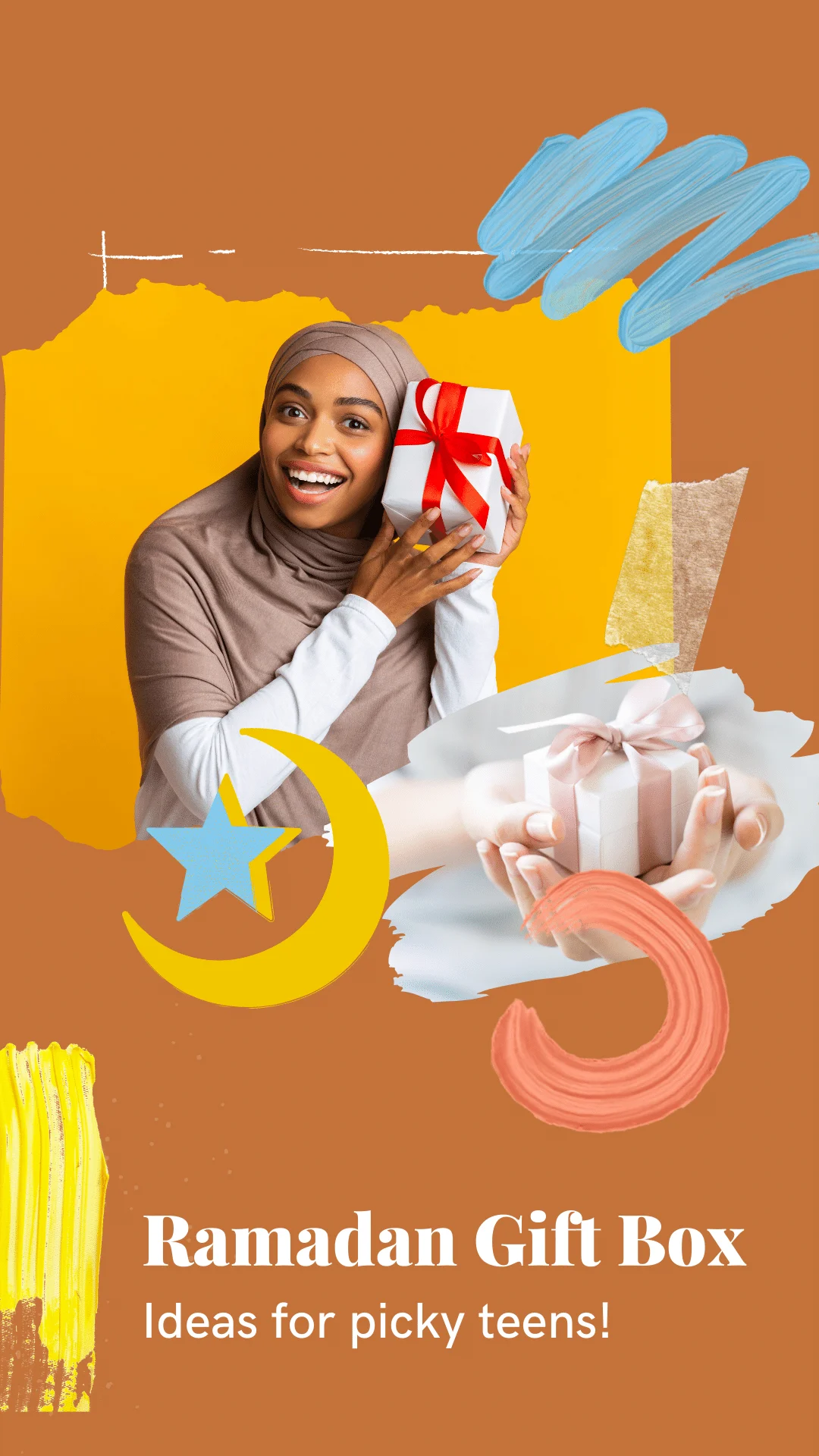 General Ramadan Gift Box Suggestions for Teens
There are some things that you can gift to your teenagers that will be well received.
Rewards – Ok, so at this age you may not want to call them rewards anymore but you could put together some of their favorite candies or snacks and they can choose one each evening after iftar as their reward for fasting. Or, you could put some larger items in that are for memorizing surah's or reading Qu'ran each night.
Activities – Depending on what your child is interested in you could mix up what kinds of activities or kits are inside the box. Items like painting kits, construction/STEM kits, or gardening sets are all fun ideas.
Books – I really don't think you ever are wrong when choosing books for a gift. Whether it's something like this Qu'ran Journal set or a YA fiction book (check out this one) books – and reading – are always a good thing.
Something fun – I always add in a few smaller gifts that are really just meant to be a fun surprise!
Ramadan Gift Box for Teenage Girls
These are a few ideas to create a Ramadan gift box for the teenage girl in your life.
**If you purchase any items listed here from Modern Eid use code amandaxme10 for 10% off!**
Ramadan Gift Box for Teen Boys
Boys can be difficult to buy gifts for especially at a time like Ramadan. But, here are some suggestions that you might want to include in a gift box for the teen boy in your life.
Get started planning your teens Ramadan box today!