There are many different ways to make a Ramadan box – you are limited only by your imagination. This is a great way to get your kids excited and involved in the holiday. With a little bit of thought and time added to your Ramadan preparations you can make sure that your kids look forward to this tradition year after year.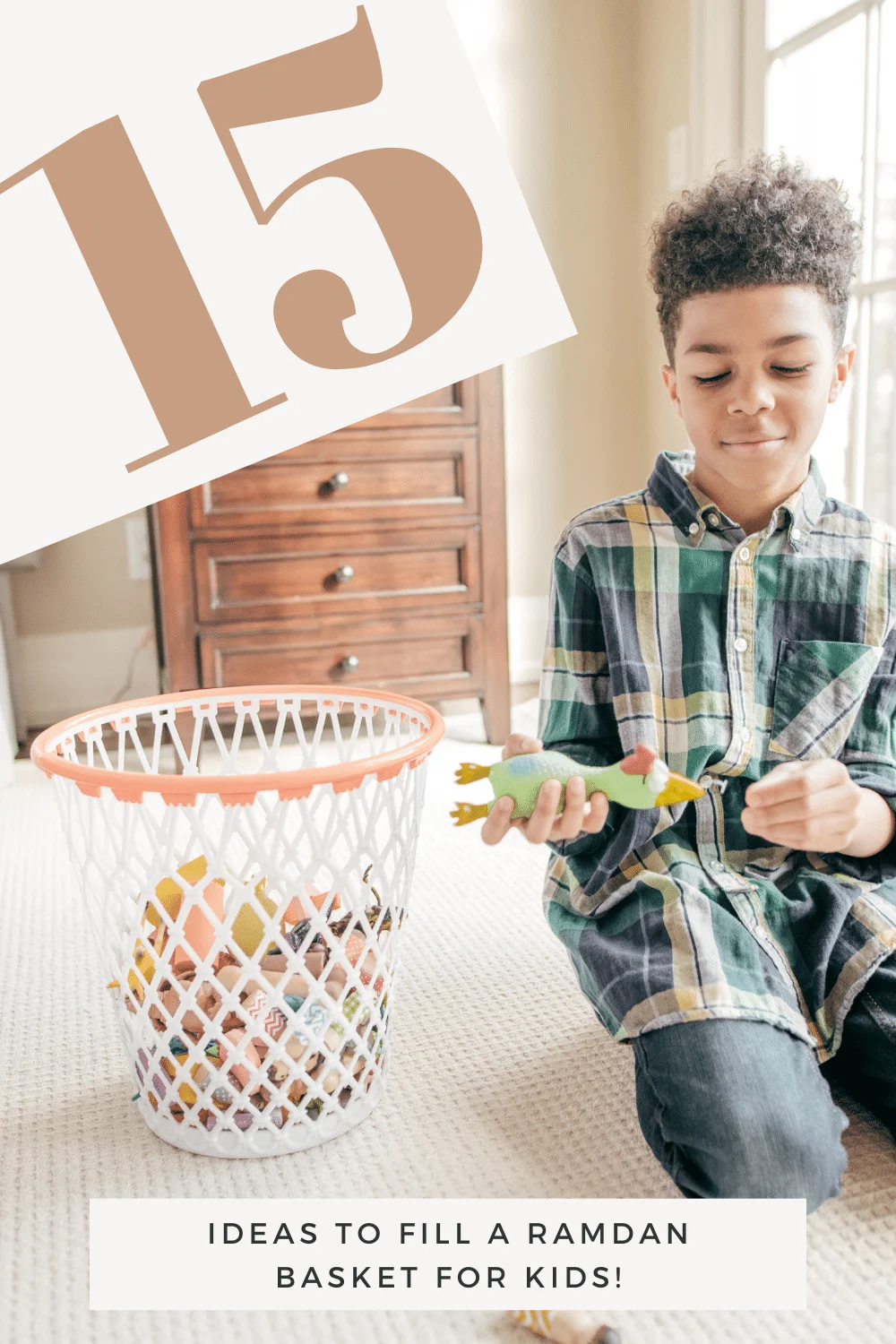 What is a Ramadan box?
The general idea behind it is that they are a gift given to your child at the start of the month of Ramadan. Some families fill their boxes with decorations while others make it only about gifts. There is no one way to make your Ramadan box but I think there are a few "rules of thumb" you can follow when creating yours.
Books. I really love to gift a book and I don't think you can really go wrong. Whether it's something related to Ramadan or just a book your child has been wanting, books are always a good inclusion.
An activity. I love the idea of filling a box with several different crafts or activities that your child can take out throughout the month. These could be general learning or specifically Islamic learning. I love the idea of making a box that has an activity a day that can be pulled out and done together.
Something fun. I also think it's a good idea to add something to the box that is purely a fun gift to get. It doesn't have to be something large but something that makes them smile.
Rewards. Depending on the age of your child this could also be something to add. Whether it's a sticker book that has a sticker for each day they fast to add to the calendar or a treat – rewards can be a great idea. You can set the parameters of what they get when; is it for fasting a full day? Learning a surah by heart? You choose!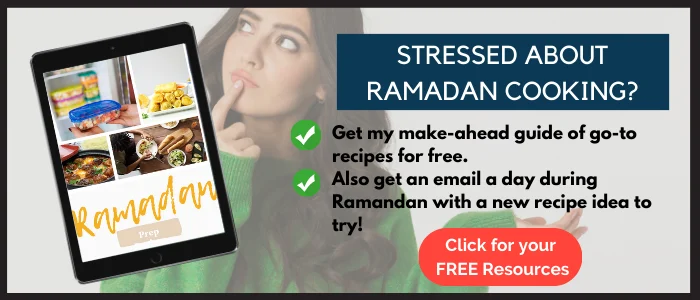 Ramadan Box Ideas for Kids
Presents for Ramadan
Ramadan Cookie Cutters – use these for your holiday baking or gift them as a part of your Ramadan box along with some playdough for open-ended play.
Ramadan Craft Box – I love the idea of doing crafts with my kids but I have never been good at organizing all of the supplies and making it happen. This craft box solves that problem! Plus it's customizable based on the number of kids you have!
Luxury Tea Collection – This gift box would be a great idea if you have older kids who are tea drinkers. It feels special and like a treat!
20 Great Ramadan Gift Ideas for Kids – My suggestions for some gift ideas you can add to your Ramadan boxes for kids.
Ramadan Gift Boxes for Older Kids
If you have teenagers and you still want to make sure they have a few presents for Ramadan celebrations there are plenty of great options.
Check out my post on Ramadan gift boxes for teens for more ideas.
Kids Books about Ramadan
In my opinion, you can never have too many books in your family library. The good news is there are SO many more books about Ramadan on the market today you have lots to choose from. Below are a variety of books that I really like and think your kids will too.