There are dozens of Moroccan iftar recipes depending on the region of Morocco and the family. However, if I've learned anything over the years it's that almost every Ramadan table is a variation of the same things. There are some differences of course depending on family and part of the country but overall you will certainly see a pattern.
(Hint: there's a lot of bread involved)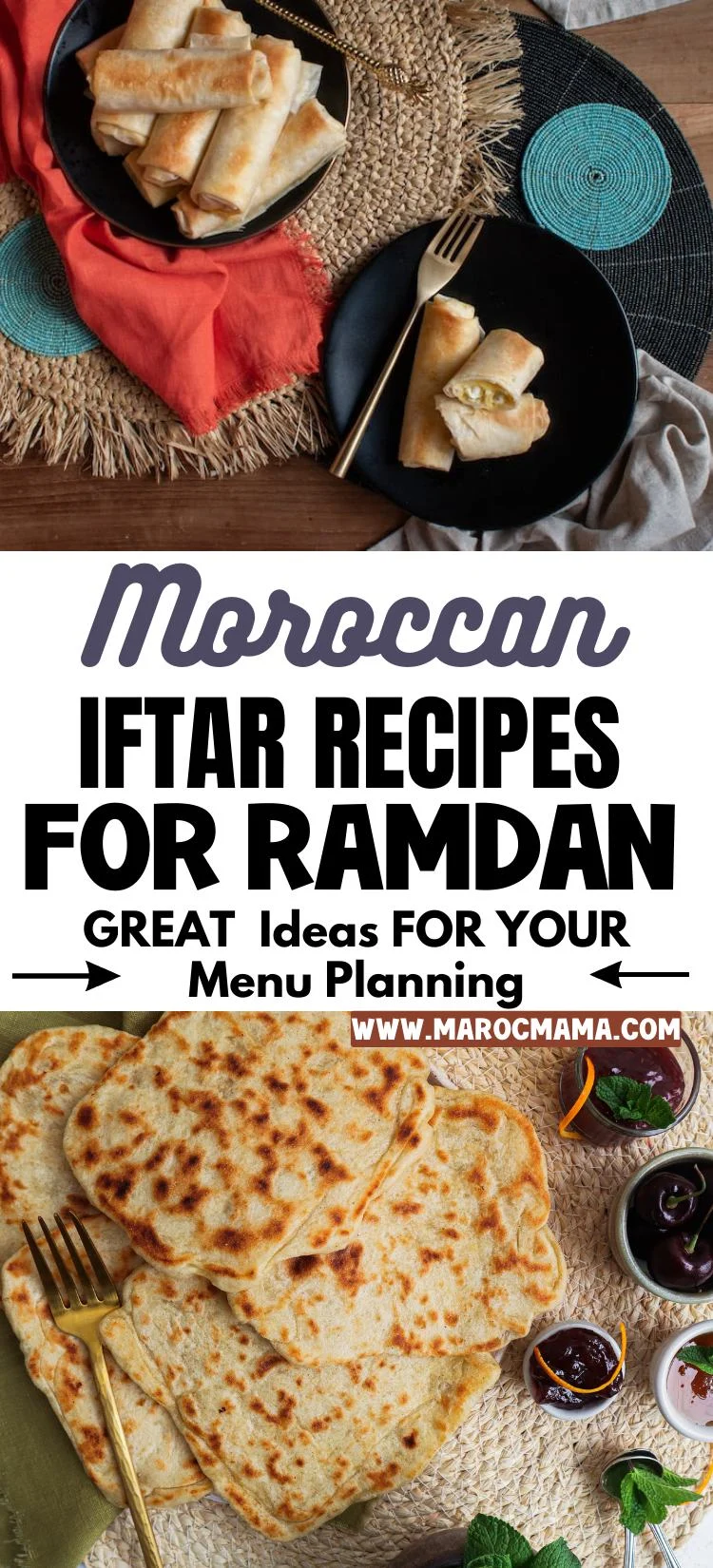 What are some tips for hosting a successful iftar party with Moroccan dishes?
Here are some tips for hosting a successful iftar party with Moroccan dishes:
Create an inviting atmosphere by using traditional decorations and utilizing traditional instrumental music.
Ensure you have a variety of savory dishes as well as sweet dishes like; harira soup, briouats, ghriba cookies, and msemen.
Have a variety of small bites available including a few fresh dishes to balance the heavier items.
Have an organized timeline to ensure the timing of the meal coincides with sunset.
Invite friends and family to share in the meaningful experience of breaking fast together.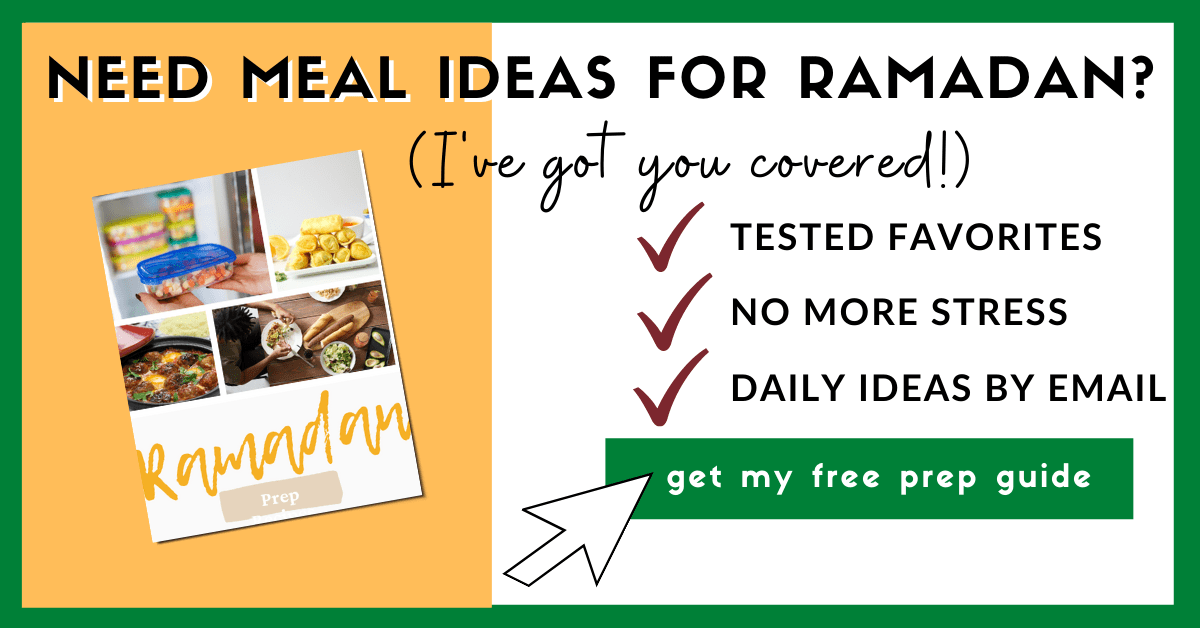 Are there any vegan or vegetarian Moroccan iftar recipes available?
Many of the dishes found on the Ramadan table are naturally vegetarian. There are many types of bread made for Ramadan and these are virtually all vegetarian. Harira, the signature soup of the month can be easily made vegetarian.
When it comes to vegan dish this is slightly more difficult. The idea of veganism in Morocco is still in its infancy. However, with a few adaptations many traditional Ramadan foods can become vegan.
What traditional Moroccan dishes would be included in an iftar?
There are several Ramadan menu ideas you will regularly see on a Moroccan Ramadan table. These can include harira, msemmen, boiled eggs, beghrir, avocado milkshakes, fresh juice, dates and water.
Generally, some kind of soup, several types of finger foods, and beverages are all found on the table.
Moroccan Ramadan Recipes for Iftar
Moroccan Ramadan Iftar Recipes
If having a traditional Moroccan Ramadan table is something you'd like to try here are some recipes to get you started.
In addition to these recipes you'll also want to include;
lots of water
mint tea is usually also served
fresh fruit juices, especially when Ramadan is in warmer months.
dates, dates, dates.
boiled eggs served with cumin and salt
olive oil, jams, chocolate spread, cheese, and any other items that might go well with bread or msemmen.
More Moroccan Iftar Inspiration
Vegetarian Moroccan Iftar dishes,
45 different types of soups that you can use to break your fast!
In Morocco, the iftar table remains largely the same night after night but I encourage you to make your own traditions too. Add or remove items. I try each year to introduce my in-laws to other food options from around the world. Sometimes this works, and sometimes it doesn't!