In patisseries (cookie shops) all over Morocco there are plates stacked high with small cookies of dozens of shapes. There is also a menu offering smoothies, tea and coffee.
The first time I went into a patisserie to have tea and cookies my husband ordered an avocado smoothie.
A what?
I don't know if I had even eaten an avocado at that point in my life. They were those scary bumpy things next to the tomatoes in the grocery store. Avocado's weren't big in the 90's in rural Wisconsin.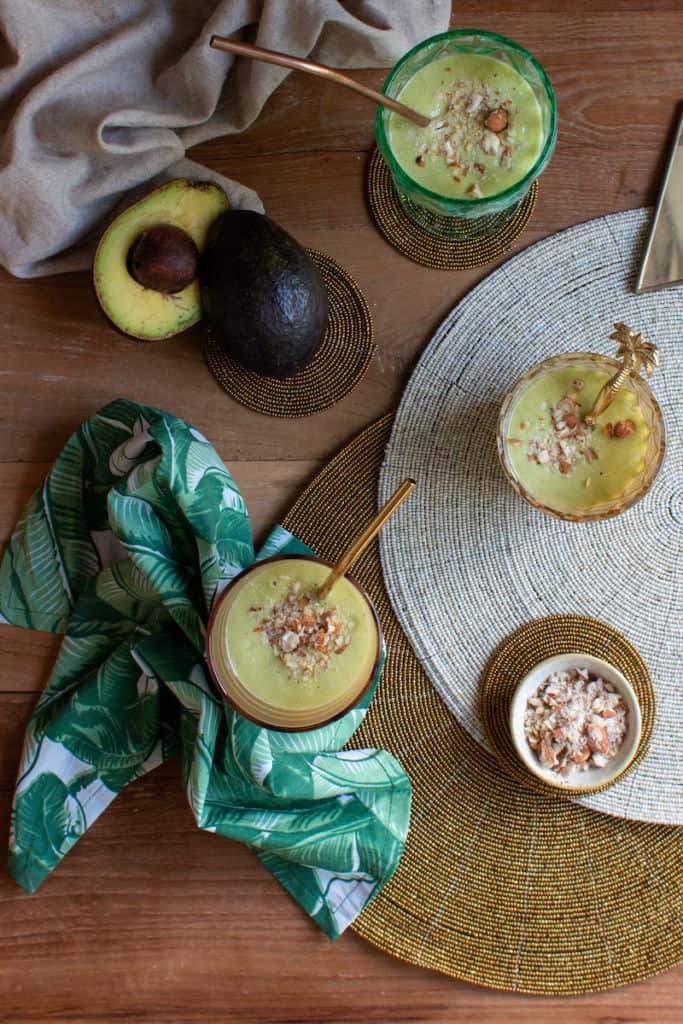 What do you do with an avocado anyway? No I couldn't imagine what they would be doing in a smoothie.
It came out green and thick and a little frothy on top. He tucked right in and downed half the glass. I sat in a bit of shock. He just drank an avocado.
"Do you want some?"
No, I most certainly did not want any. I wasn't even going to try it. From then on I began noticing the ubiquitous green drink in shop windows and tables.
During Ramadan there are avocados in the millions filling carts on the street, waiting to be blended into post-fasting drinks. I've come a long way since that first encounter and have made many of these smoothies, though I wouldn't say their my favorite (I don't like smoothies in general) but my husband LOVES them and so have many others who have given them a try.
Moroccan Avocado Almond Smoothie
Yield:
1 large or 2 small smoothies
A super popular drink in Morocco all year round but especially during Ramadan.
Ingredients
1/2 ripe Hass avocado
1 cup almond milk (I use vanilla flavor and omit other sweetener)
1 tsp sugar or other natural sweetener
Instructions
Cut the avocado in half and remove the pit.
Slide the avocado fruit from the skin and place into a blender.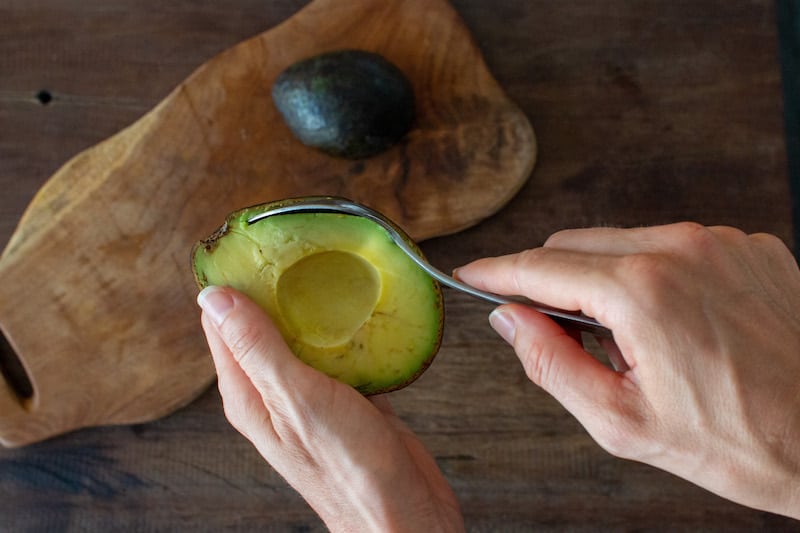 Add the milk and sugar and blend until there are no pieces of avocado remaining.
It is very important that the avocado is ripe or else it won't blend well. The consistency should be thick but smooth. You can add more milk if you prefer a thinner smoothie.
Notes
Note - You can use any type of milk, and can add other fruits to this as well - apples and bananas are common. If you opt not to use almond milk - add almond extract or fine crushed almonds (this is how they do it in Morocco). The taste is meant to include almonds.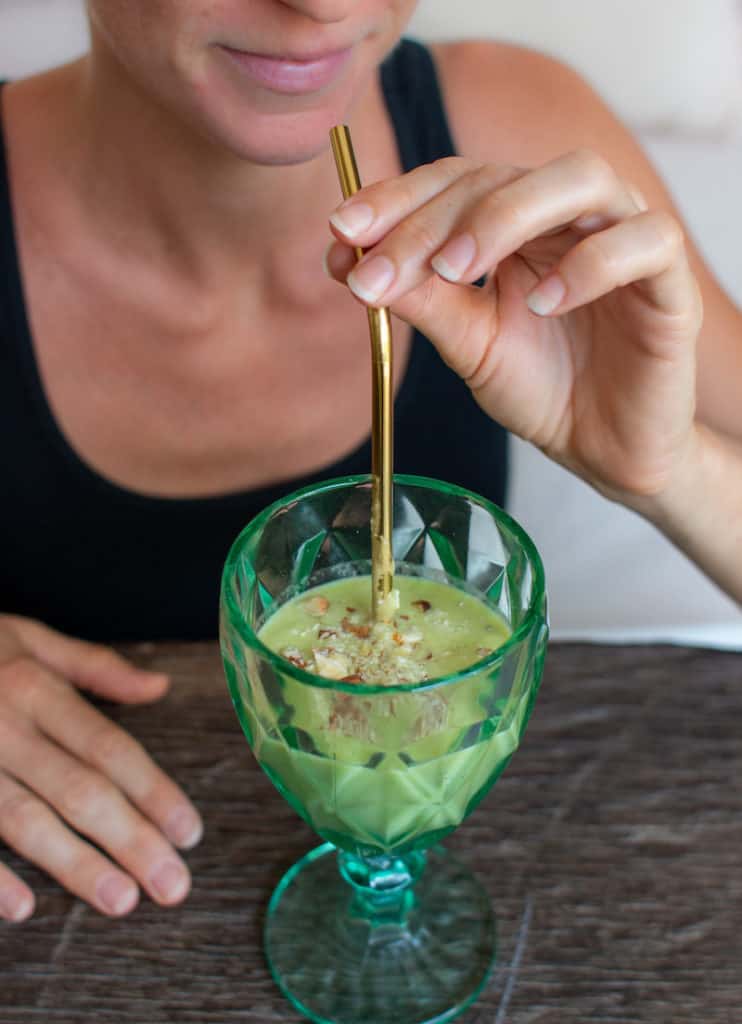 Not an avocado fan?