Considered moving to a foreign country?
Want your kids to learn a new language?
Overwhelmed and aren't sure if it's the best move?
…keep reading!
You know that immersion is the best way to learn a foreign language and as much as you've dreamed of moving overseas to make that a reality something has held you back.
Here's what you might not know,
Even if you've made all the plans in your head and put thought into where you'd like to go, actually making the move has time and time again stopped you in your tracks.
Something is holding you back.
How do you overcome it?
Stop the second guessing!
It's true.
I've spoken with countless other parents who are stuck and the one commonality is that they second guess their desire to move.
Ten years ago, I was in your shoes. My husband and I knew that we wanted our kids to learn his native language (Arabic) but we had NO idea how we were going to make it happen.
We didn't know anyone who had successfully made such a move. We weren't wealthy and we certainly had no idea what our options were.
Instead of going back and forth for years we made up our mind to move, put a plan in motion, and bumbled our way along.
What if you had the benefit of talking to someone who has made the move?
If someone would have told me then that I could have had help deciding if our move was the right one I would have jumped at the opportunity. Instead of spending hours going back and forth with questions and not even being sure WHAT to ask, I could have gotten advice from someone who had been there, done that.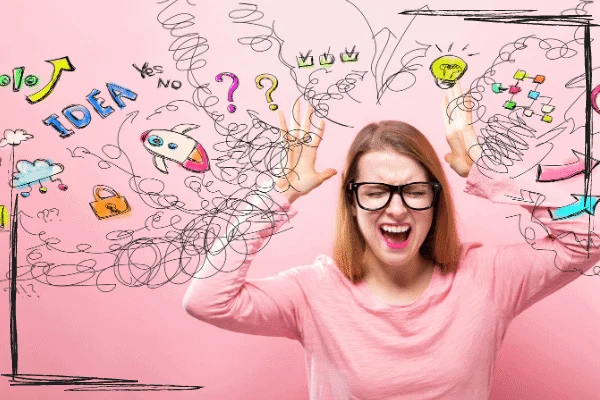 That's exactly why I created this course.
Over the course of three video sessions I'll cover the basics of what you need to think about before making your big move.
Or, ultimately deciding that making the move isn't the right choice for your family.
Whatever you decide there will be no wrong or right with this course. The goal is to sort all the thoughts in your head and give you new ways to look at the obstacles you're facing.
As well as getting lifetime access to all the information we will cover, you also have the option to upgrade and schedule a private one on one consultation with me. During this time we can discuss whatever it is that you're wondering about making such a move.
Sound like just what you need?
Then let's go!
This ourse is just $49. It has been pre-recorded with a beta group who provide questions during the calls. There is a chance I will also offer another live version of this class in the future especially if there is demand.
You'll also be getting some awesome bonuses and additional materials you can use to make your decision.
3 Reasons Most Parents Never Make a Decision about Moving Overseas for Language Learning
(and how to guarantee it's the right choice for your family)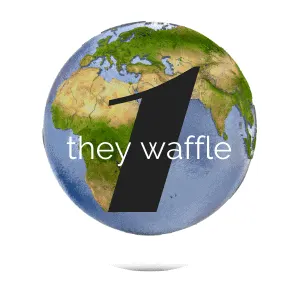 REASON 1: They waffle.
THIS IS THEIR FIRST MISTAKE
Going back and forth about what you may or may not do is making a decision – it's deciding not to do it. But, you're left wondering what if.
In this course, I'll help you think through all the what-ifs and get to a place where you're able to stop waffling and start being decisive.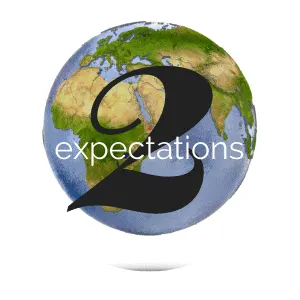 REASON 2: They have unrealistic expectations.
THIS IS ANOTHER MISTAKE
My husband and I fully expected our children would become completely fluent in not just one, but two brand new languages within one year. Call us naive but it didn't take long before we saw just how wrong we were.
In this course, I'm going to walk you through some of these expectations and how to mitigate them. We also will talk about what your motivations are for their language learning and if an overseas move is really the best choice.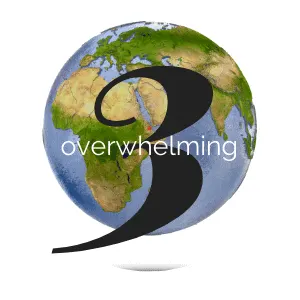 REASON 3: It's overwhelming.
The idea of moving your entire family to another country IS overwhelming.
So we will sit with that overwhelm and sort out the things that are in your control and what isn't. By understanding the overwhelm you'll be better able to look at the situation factually and move forward.
Moving Overseas Isn't the Right Choice for Everyone
But you don't have to spend years wondering if you should have!
Ready to commit? Let's Go!
The fact is most parents never make the decision and are left wondering "what if?"
I don't know about you but the wondering bothers me more than knowing I made a choice. You too?
So let's help you make that decision once and for all!
Introducing: New Country, New Language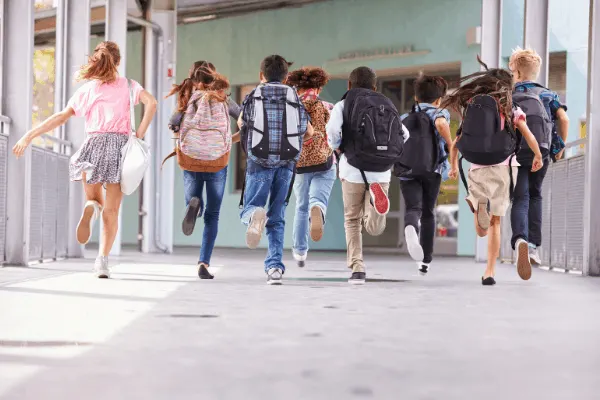 The Complete A-Z Course for parents who are struggling to decide if they should move overseas with their kids to learn a new language.
I've taken everything I've learned from 10 years of first-hand experience as well as the countless emails and messages from other parents to help you decide once and for all.
New Country, New Language isn't going to get everything lined up for you to move overseas, but it will help you stop questioning yourself and make a deliberate choice.
Once you've made this choice than taking the next steps becomes a lot easier.
Yes, you'll learn from my experiences as well as other parents who have made the move, but more importantly, you'll have someone to answer your questions, provide you with tools for making your choice, and prepare you for the next step of your journey.
The end result: peace of mind and roadmap for your family's language learning future.
New Country, New Language
Isn't going to convince you to move or provide you with the instructions to move to a new country.
Instead, it will help you go through some of the biggest hurdles and obstacles parents face when trying to decide to move or not.
If you've sat on the fence for months – or for years – it's time to hop off. Make the decision once and for all with my help.
THERE IS NO ONE-SIZE-FITS-ALL FOR THIS PROBLEM!
That's right. Just because this was the right choice for my family, doesn't mean it will be the right choice for your family. No matter what you decide, my goal is to simply help you decide and provide steps for your language learning journey – no matter where it leads.
Here's how it all breaks down…
MODULE ONE
» HANDLING ALL THE UNCERTAINTY.
We'll go through some major stressors and walk through things that should be considered.
MODULE TWO
» MONEY, MONEY, MONEY!
Those 5 letters speak for themselves. Money is the biggest concern for people considering an overseas move. This week is all about money, plus you'll get access to my custom spreadsheet to work through your budget.
MODULE THREE
» MAKE YOUR MOVE (OR NOT)
In the final module we'll talk about the actual move and if it's right or not.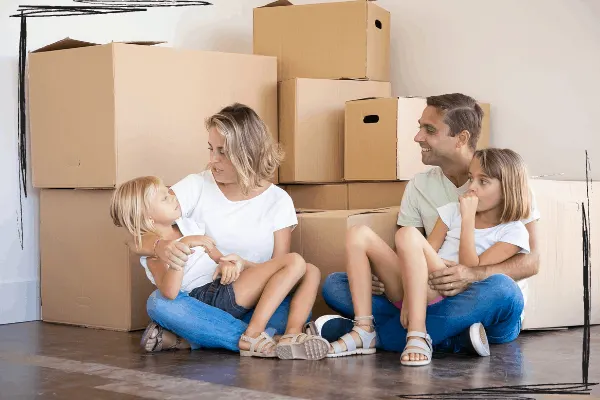 And to Make Sure You're Supported Every Step Of The Way, You'll Also Get Access to:
Exclusive Bonus 1
» Video Interviews with Other Parents Who've Been There
(a $199 value)
I've been fortunate enough to connect with lots of other parents who have made the choice to move their families and they've graciously agreed to share their stories – the highs and lows – to help you decide. There are 6 interviews with other parents who have made this choice included as bonuses.
Exclusive Bonus 2
» A Make the Move Budget Forecasting Spreadsheet
(a $49 value)
What will it really cost you to make a big move with your family and can your budget accommodate it? You'll get access to an exclusive plug-and-play spreadsheet that will help you crunch the numbers.
I am determined to provide you with the most absolutely jam-packed course so that you can confidently decide what is best for your family – and put that plan into action.
The FULL New Country, New Language Course (a $399 value)
You'll get access to …
Handling all the uncertainty that goes into deciding to stay or move
Money, money, money -addressing the financial challenges and concerns of an international move
Make your move (or not) workshop
Live Q&A access weekly
All bonuses!
When you add it all up, that's a total value of more than $500!
But, it won't cost you this – not even close!
I know moving and the prospect of it has a lot of questions and costs. Full access to all the materials is just $49 and you'll have lifetime access.
Yes, just $49!
So, if you're wanting to get clarity and your questions answered, this is the time to join for the lowest price it will ever be offered. Click the button to get started.
Have questions?
Here's my simple breakdown just in case you want a quick overview.
This program is for you if:
You've thought about relocating overseas with your kids to learn a language but you're stuck on the fence.
You're pretty sure you want to move but aren't sure if it's the right choice.
It's in your heart to make the move but the pocketbook strain is stressing you.
You have questions, questions, and more questions waiting to be answered!
This program is NOT for you if:
You want a step by step plan of how to move – I won't be covering specifics on this, but this is something we can work on one to one.
You know for sure you are moving and have your bases covered and questions answered.
Don't wait! Sign up today!