When Ramadan rolls around it can be easy to forget about the littlest ones in our homes. They're not quite old enough to really know what's going on but they might be big enough to want to be in on the action. With that in mind I had the idea to create a fun Ramadan sensory box for your toddler, preschooler or even kindergartener!
There are several great Ramadan activities for kids and this is just one of the options to consider.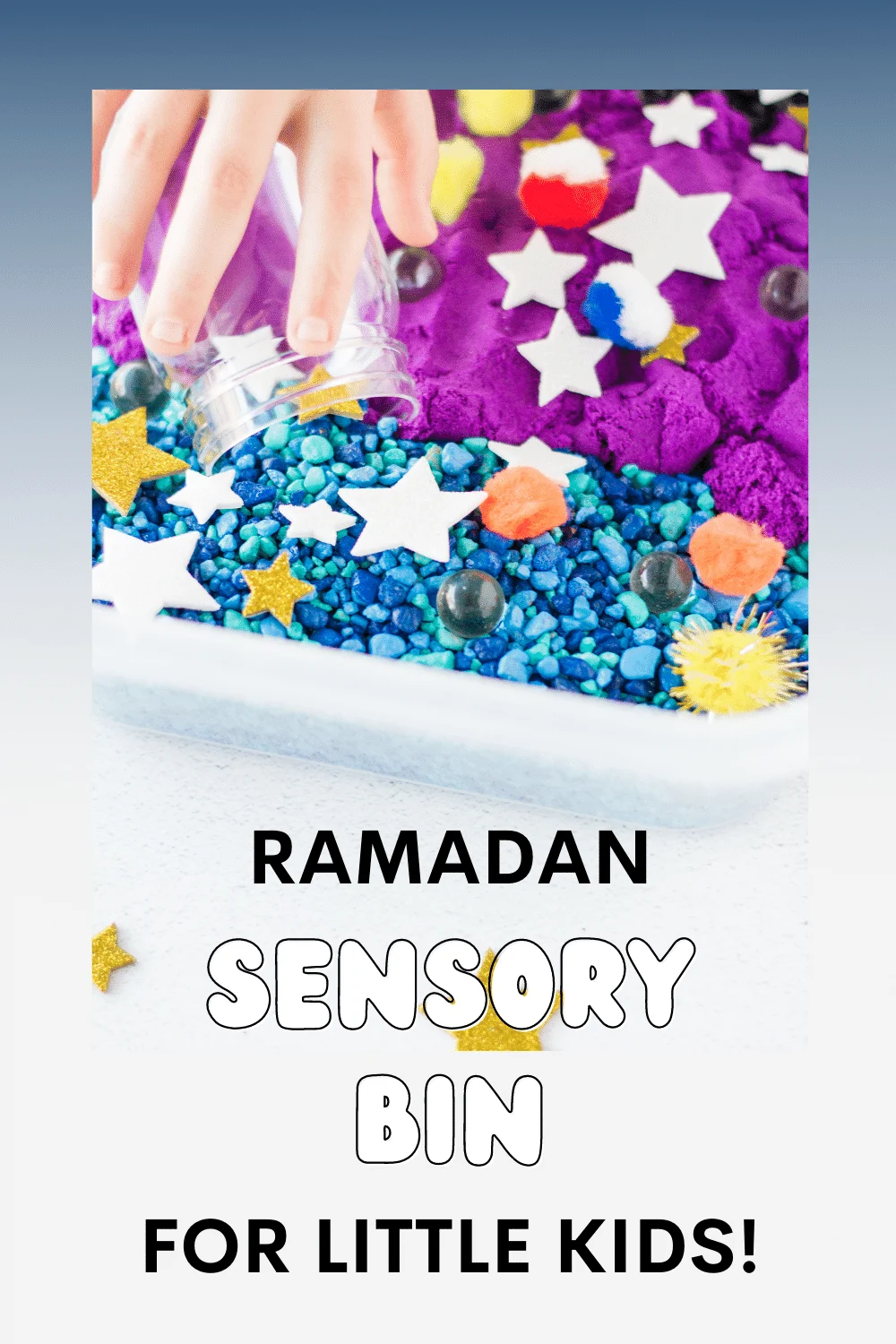 What is a Sensory Box?
If you're not familiar with sensory boxes, don't worry. I wasn't either until I had my last child. We have a 12 year age gap between our middle and youngest children so suffice to say many things have changed in the parenting world! Sensory boxes may have been around then but they were not on my parenting radar!
Essentially these are simple ways for young children to engage with objects using their senses. This can be different textures, sounds, smells, sights, or tastes. There are really no rules and they can be adapted depending on the age and likes/dislikes of your child. I got really invested in creating these for our little guy when we were confined in our home for four months during the pandemic.
When he was very little we used edible objects so that he could play safely. Things like crushed crackers, water, marshmallows, different small crackers, really anything! I'd try to mix them up and give him new things every few days. This was one way he could be entertained and engaged for longer periods of time.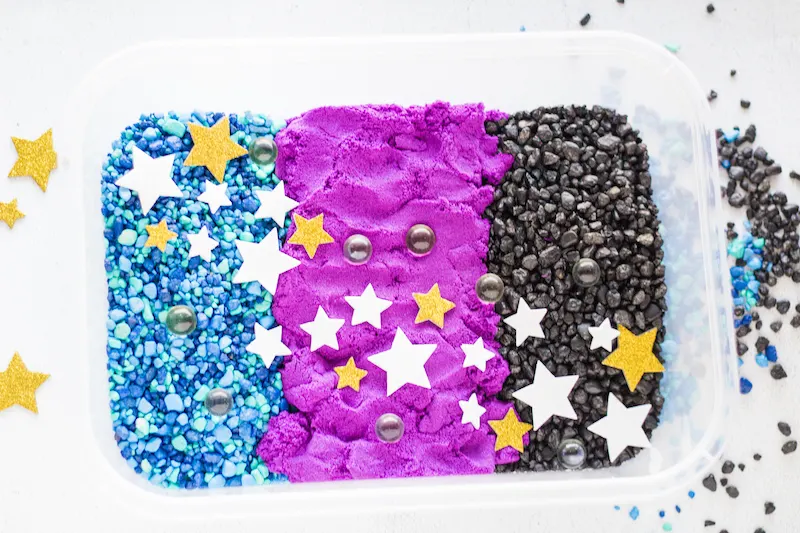 What's Inside a Sensory Box?
There's no rule about what is or isn't in a sensory bin. Some of mine were as simple as having crushed crackers and little trucks that my son could push around. Usually I try to add a few components to all of them, but again you'll want to adapt this based on what your kids like.
some sort of base element. This could be playdough, kinetic sand, rocks or aquarium pebbles, actual sand, crushed crackers etc.
Scooping or containers. Have a mixture of things that can be used for transferring objects
Accent elements – these are things that can be added in and can be changed based on whatever theme you're going for.
Chances are you have many of these things around, or you can make them. Don't overcomplicate things!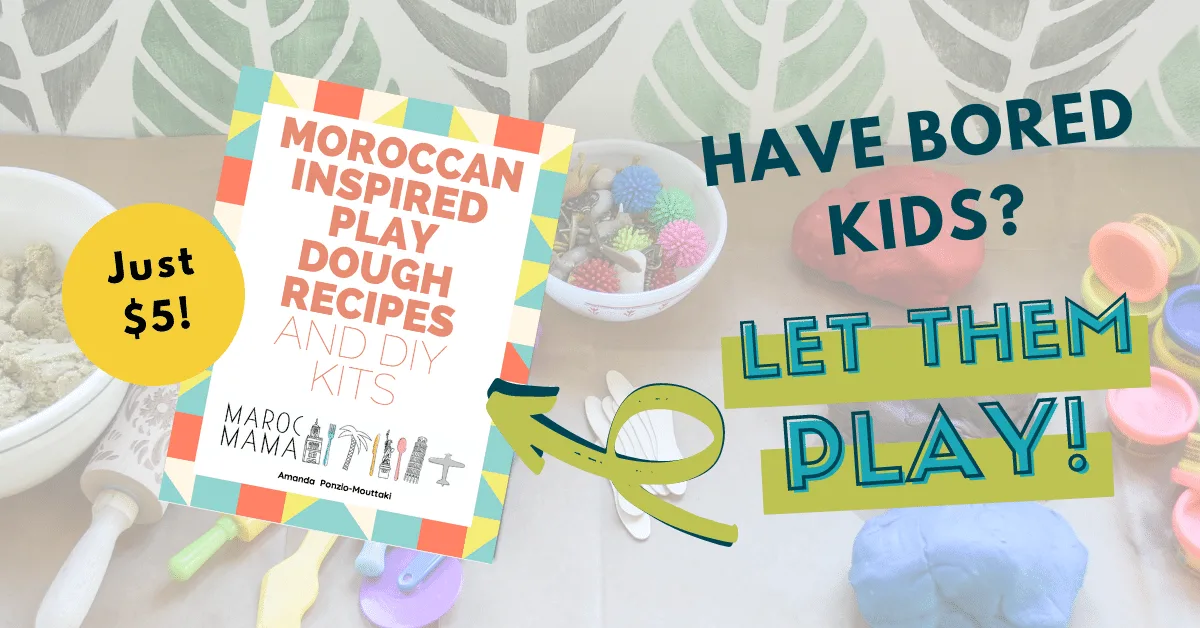 Make Your Ramadan Sensory Box
To make your sensory bin you'll want to gather your supplies. I highly recommend checking around your house first to see what you already have before you buy new things. However, the MOST important item you need is a container. Seriously, trust me! For younger kids get a container that is bigger than you think you'll need because they will need it.
Sensory activities are not always clean and with younger kids, making a mess is part of play and learning. If you're worried about a mess, place a sheet or towel under the container to pick up any of the stray materials that get out of the container.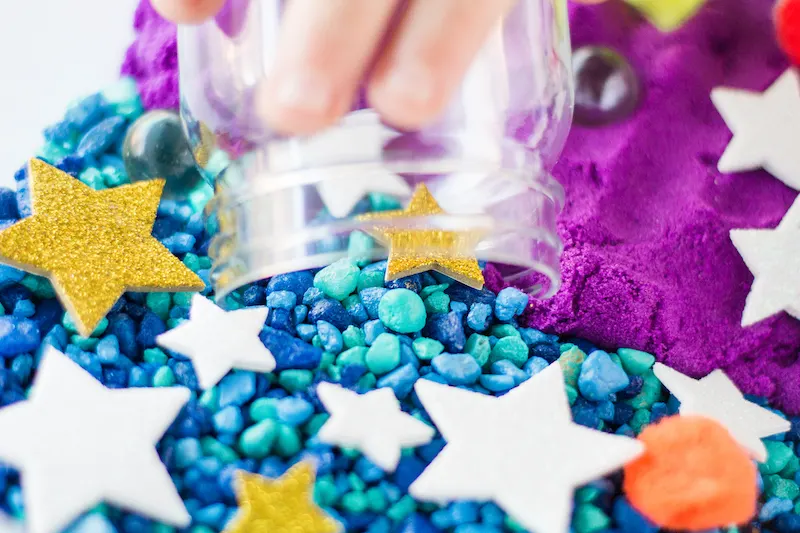 Ramadan Sensory Box Supply Ideas
1 Plastic Bin (size of your choice)
Small Plastic Jar or container
Other scooping tools
Assemble the Sensory Box
How you put together the box is really up to you! In this example, there are three different fillings that are used but you can just use one or two – really whatever you have! For really young kids a single element is easier to manage than multiples. For older kids having multiple materials should be more manageable.
Yield:

1 bin
Ramadan Sensory Box
This Ramadan sensory box is a great activity for young kids to start exploring Ramadan themes in an age appropriate way.
Materials
1 Plastic Bin (size of your choice)
Black Aquarium Rocks
Blue Aquarium Rocks
Purple Kinetic Sand
Foam Glitter Stars
Wooden Moon Shapes
White or Clear Marbles
(8)Multi Colored Pom Poms
Star Cookie Cutters
Moon Cookie Cutters
Small Plastic Jar or container
Other scooping tools
Instructions
Start by filling half the bin with black rocks and half with blue rocks.
Dig a trench in the middle and fill with purple sand.
Next, lay out your stars in your galaxy from one side to the other. We used several.
Add your marbles around the stars.
In one corner add your yellow pom pom (the sun), and add your 8 remaining pom poms for your planets.
Give your child a clear plastic jar, and let them try to scoop up and collect all the stars, planets, and asteroids!
Have fun!
Notes
Feel free to mix this bin your own and customize based on the child's age. For example the aquarium rocks may not be a good idea for kids that still put things in their mouths. This is fully adaptable!
Looking for More Ramadan for Kids Posts?
Make Your Own Ramadan Lanterns
Ramadan Cookie Cutters You Need!
Ramadan Color by Number Sheets