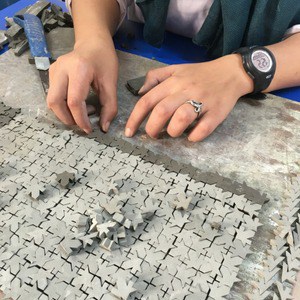 Morocco Itineraries to Inspire You!
Whether you're coming for a long weekend, a week or more these itineraries will inspire your travels around Morocco!
Are you looking for inspiration and ideas for your trip to Morocco? On this page you can find a variety of itinerary ideas and suggestions to make the most of your time in the kingdom. Use the itineraries as they are or adapt them to fit your needs.
3 Weeklong Morocco Itineraries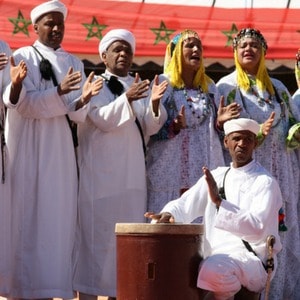 Central Morocco is one of the most popular areas of the country to visit. There are three different, one week routes in this post that will take you through this region.
10 Day Northern Morocco Itinerary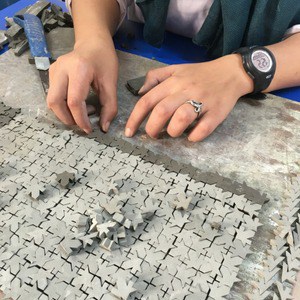 Go North! This is a 10 day itinerary that covers many of the smaller, off the beaten path places in northern Morocco (with a few popular spots mixed in too)!
Yves St. Laurent Itinerary of Marrakech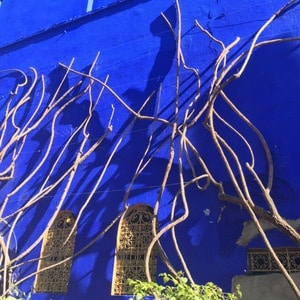 Yves St. Laurent is one of the most famous celebrities to call Marrakech home. With this itinerary you can visit and recreate some of those iconic memories.
Agadir to Essaouira Coastal Trip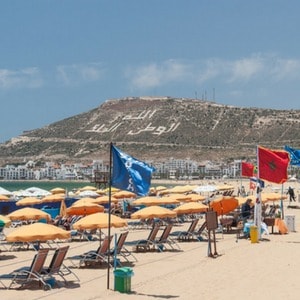 Our favorite drive in Morocco is the coastline from Agadir to Essaouira. It's the heart of argan country and there's amazing views and vistas along the way.
Long Weekend in Marrakech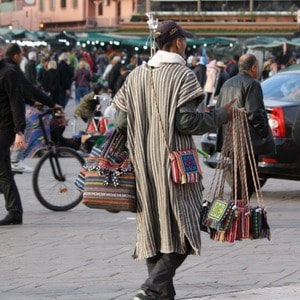 If you're only planning to be in Marrakech for a short period of time this itinerary could be a big help to you. Get ideas for a short visit (like a long weekend) in the red city.
7 Great Beach Trips in Morocco
Hit the beach! If you're looking for where to go in Morocco that has beautiful beaches to kick back and relax you'll want to see these seven spots.
1 Week in Central Morocco with Teens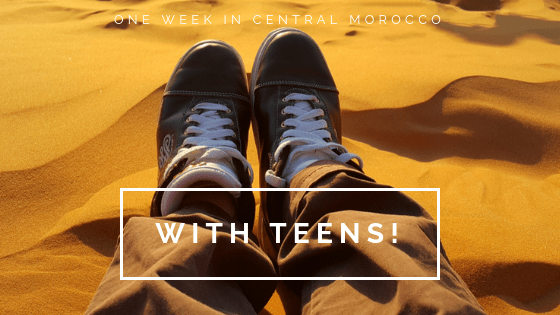 Visiting central Morocco with teens and wondering what to do and see? This itinerary can give you some ideas and inspiration to plan a memorable trip.
These comprehensive guides to Moroccan cities are a great way to learn about the places you may (or may not) want to visit!
Done for You Tours of Morocco
Food and travel go hand in hand. If you want to book a food focused itinerary that is already done for you, we can help! We've teamed up with Roaming Camels Morocco to offer three tours of different lengths that you can book and have everything taken care of.
Not into food? Feel free to reach out to Roaming Camels and they can help create a custom tour for you too.
7 Day Moroccan Taster Tour
A 7 day taster tour of Morocco focused on the regions of Marrakech and Essaouira with lots of eating and opportunities to connect with local culture.
Join the MarocMama escorted tour in March 2020
Plan your own trip anytime of year
10 Day Moroccan Adventure
This private 10 day tour visits the northern areas as well as the Sahara and ends in Marrakech giving you a little bit of everything. More information on the 10 day tour here.
12 Day Culinary Immersion
If you have the time and want to experience a wide range of Morocco, this is the tour for you to consider. It is run on a private basis so it is completely flexible around your availability. Perfect for adventurers and food lovers who want to really experience a place. Read the full details on this page.
Be a part of the MarocMama family!
Do you want access to all things MarocMama? Join our community of readers to get updates on new posts, inside information that won't go on the blog and so much more!
Sound good? Pop your email below and you're in!