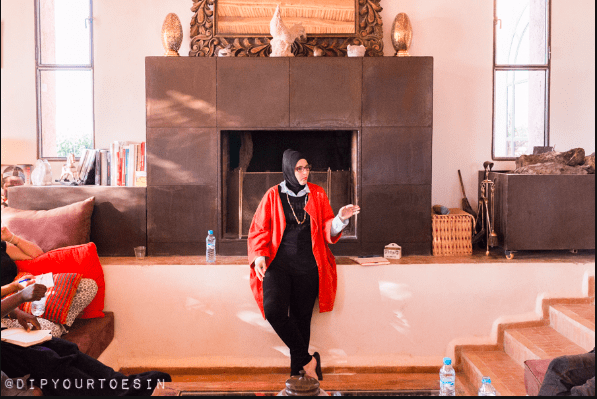 As a business professional (I hold an MBA in Project Management) I understand the importance of word of mouth advertising and the value of a strong online presence for brands and businesses. Through online marketing I was able to build a successful business from nothing to a six figure business in just over a year. This website is an extension of myself, bringing together the things that I love and care about to share with others who have similar passions.
About MarocMama
MarocMama is a blog that helps travelers connect with people and places on a more authentic level, have experiences outside their comfort zones, and explore the world through food. It is a Morocco travel blog but also offers content from non-bucket-list destinations around the world and specializes in culinary travel. MarcocMama offers travel stories that bring readers along on the journey, honest and practical advice to help travelers plan their own adventures, and traditional recipes from around the world. 
What Do I Write About?
Travel and points of interest in Morocco and around the world
Traditional and re-invented Moroccan recipes
Cultural and expat insights on Morocco
Travel tips and ideas
and more!
Yes! I have been browsing there already! @marocmama has been instrumental in my interest in traveling to the country!

— Erin Gustafson (@oregongirlworld) August 30, 2017
As Seen In/On:
Speaking Engagements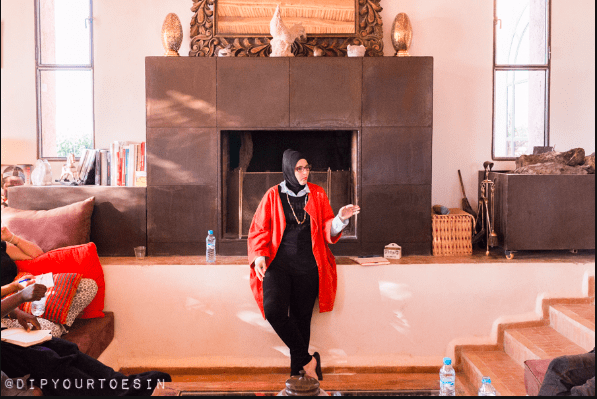 Speaker at TBEX 2015 Costa Brava
Speaker at BlogStock 2015 London
Speaker at ITB Singapore 2016
Panel Moderator at New York Times Travel Show 2017
Speaker at Arabian Travel Market 2017 (Dubai)
Some of the brands and destinations that I have worked with include;  
New Orleans Tourism Board
Chicago  Office of Tourism and Culture
Vaucluse Department France Tourism
Helsinki, Finland Tourism Board
Visit Finland Tourism Board
Rotterdam, Netherlands Tourism Board
Visit Flanders (Belgium)
City of Porvoo, Finland
The Lost Inn- Lisbon, Portugal
Marche Tourism Board (Italy)
Eating Europe (Rome)
Peloponnese Tourism Board (Greece)
HouseTrip
Visit Minneapolis
The Royal Mansour, Marrakech
Al Jazeera
…and more!
Memberships and Affiliations
You can find a complete list of my writing and mentions of my blog here.
Advertising
Advertising is available on MarocMama on the fold.  Please contact me for more information about pricing.
Sponsored Content
I am fully open to writing and creating sponsored content, specifically recipe creation with food companies and travel content.  If you are not interested in these types of opportunities it doesn't mean I'm opposed to working with you on sponsored content.  There are many other angles to MarocMama that would make great partnerships. I also do freelance writing which appears on websites, magazines and other publications. Please contact me to discuss these options.  Sponsored content opportunities on MarocMama include;
Articles on MarocMama or for publication
Tweets and Twitter party hosting
Facebook Updates
Conference Attendance and Brand Ambassadorship
Destination Travel and Promotion
Reviews
I love to feature reviews for products that fit with the community of readers on MarocMama.  I believe firmly in providing an honest and accurate review of products and services.  Your product will be featured in a blog post and could include digital photographs and video. I will also include company details, purchasing information, anchored keyword links and other promotional information for your brand – details of which to be discussed prior to posting.  I work with each company individually to create a post that fits both of our standards and needs.
I believe and follow FTC disclosure guidelines on this blog.  Please do not ask me to NOT follow these guidelines.  
Be a part of the MarocMama family!
Do you want access to all things MarocMama? Join our community of readers to get updates on new posts, inside information that won't go on the blog and so much more!
Sound good? Pop your email below and you're in!