As a business professional (I hold an MBA in Project Management) I understand the importance of word-of-mouth advertising and the value of a strong online presence for brands and businesses. Through online marketing, I was able to build a successful business from nothing to a six-figure business in just over a year. This website is an extension of myself, bringing together the things that I love and care about to share with others who have similar passions.
MarocMama is a blog that helps travelers connect with people and places on a more authentic level, have experiences outside their comfort zones, and explore the world through food. It is a Morocco travel blog but also offers content from non-bucket-list destinations around the world and specializes in culinary travel. MarcocMama offers travel stories that bring readers along on the journey, honest and practical advice to help travelers plan their own adventures, and traditional recipes from around the world.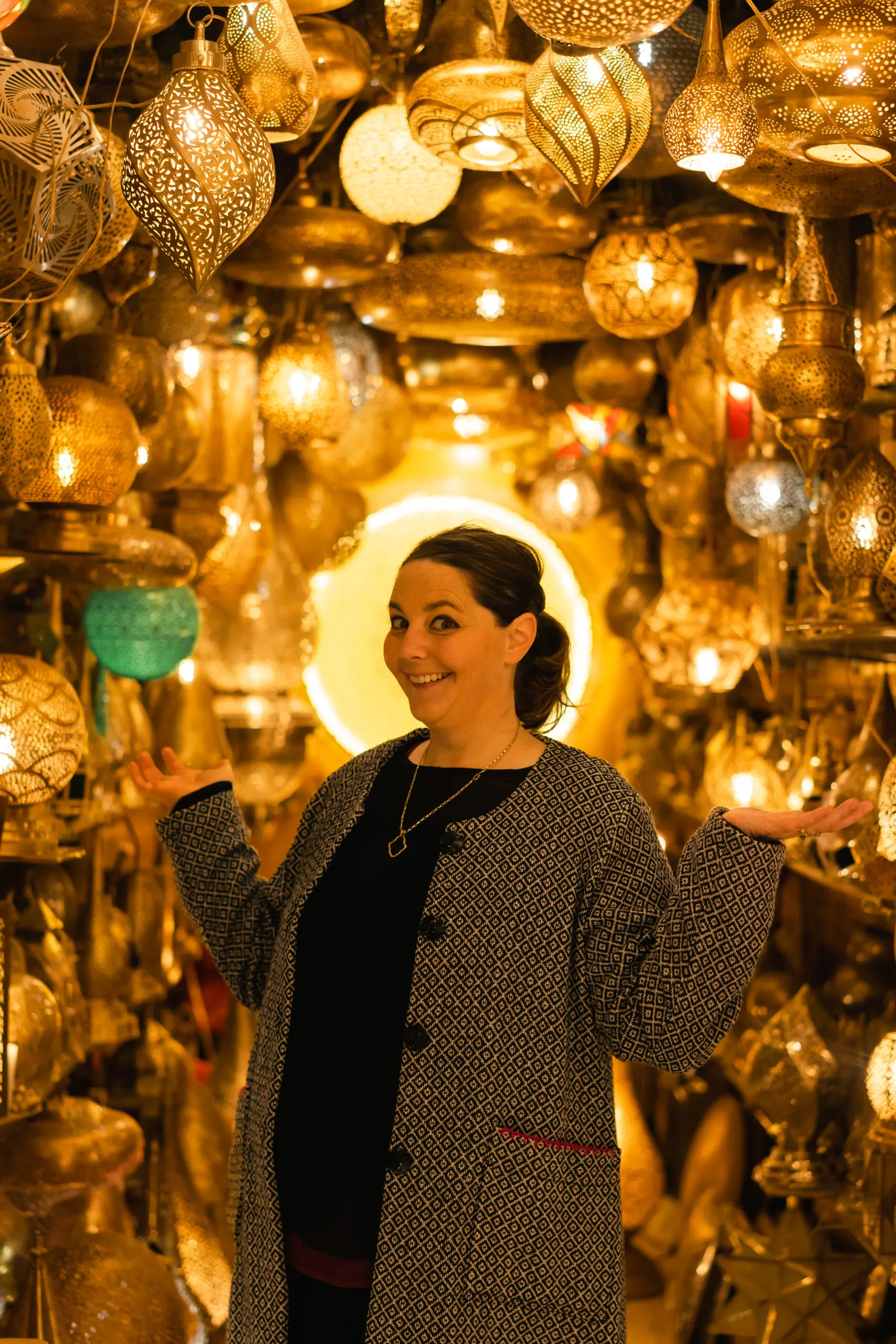 Individuals and Groups
If you are planning to visit Morocco and are interested in having someone help you with travel planning, I can help! I have several options available – please visit my Travel Planning page to learn more.
Businesses and Brands
Interested in advertising or partnership opportunities with MarocMama? MarocMama is the largest English, language travel website based in Morocco. Our focus is on culinary travel and exploring destinations that many people may have mixed opinions about visiting. By bringing to life stories and first-hand experiences, usually using food as the medium to do so, we encourage people to get outside their comfort zone and try something new.
MarocMama accepts partnerships, advertising inquiries, interviews, television appearances, speaking engagements and consulting work (entrepreneurship and blogging). We only work with partners who support our travel values and align with our beliefs.
Sponsorship + Press Trips + Brand Ambassador
Would you like to sponsor MarocMama to attend an event or participate in a unique experience your brand/company is offering? Have a press trip that you'd like me to join? I have worked on multiple campaigns individually and as part of a group. I love to write about food and travel experiences. I work with each brand/company individually to create a unique package of services that is mutually beneficial. If you are interested in working with MarocMama, send an email to [email protected]
Sponsored Content
I am fully open to writing and creating sponsored content, specifically recipe creation with food companies and travel content. If you are not interested in these types of opportunities it doesn't mean I'm opposed to working with you on sponsored content. There are many other angles to MarocMama that would make great partnerships.
I also regularly contribute freelance pieces which appear on websites, magazines and other publications. Please contact me to discuss these options.
Sponsored content opportunities on MarocMama include;
Articles on MarocMama or for publication
Instagram Stories and Takeovers
Newsletter Sponsorship
Facebook Updates
Destination Travel and Promotion
Reviews
I love to feature reviews for products that fit with the community of readers on MarocMama. I believe firmly in providing an honest and accurate review of products and services. Your product will be featured in a blog post and could include digital photographs and video.
I will also include company details, purchasing information, anchored keyword links and other promotional information for your brand – details of which to be discussed prior to posting. I work with each company individually to create a post that fits both of our standards and needs.
What Do I Write About?
Travel and points of interest in Morocco and around the world
Traditional and re-invented Moroccan recipes
Cultural and expat insights on Morocco
Travel tips and ideas
and more!
Testimonials
"Amanda has been a great asset to Journey Beyond Travel's efforts at becoming Morocco's most well-known tour operator offering private trips. Her blog is our number one referral partner, consistently delivering honed traffic to our website each month. On average, a high percentage of those referrals contact us about an experiential excursion in Morocco using our services; many each year become clients. We see our partnership with Amanda as invaluable and a key marketing strategy for our small business; trusted bloggers who share their real experiences is a powerful medium in which to gain virtual 'word-of-mouth' clientele". – Thomas Hollowell
"We have worked with Amanda since early 2016 and more closely with her and her internet site MarocMama since she toured with our company Amazing Journeys Morocco in March 2016. She has passed a number of leads on to us as opportunities have come up and other readers have contacted us directly as a result of her stories. People are impressed with what she has to say! In our experience Amanda keeps her word and we are happy to support her. " – Julia and Lahsen ATTA Desert Camp
As Seen In/On:
Speaking Engagements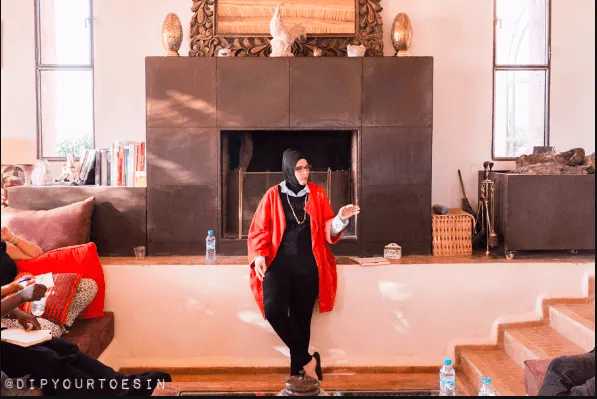 I have spoken on a wide variety of topics from general blogging/social media to building, creating and running a business. I am also regularly asked to speak about intercultural life, living in Morocco and other topics related to this subject.
Speaker at Arival Berlin 2023 (travel operators)
TEDX El Jadida Speaker 2019
Speaker Traverse 2019 – Trentino, Italy
Speaker Women in Travel Summit Riga 2019 – Riga, Latvia
Speaker at TBEX 2015 Costa Brava and 2023 Phuket, Thailand
Speaker at BlogStock 2015 London
Speaker at ITB Singapore 2016
Panel Moderator at New York Times Travel Show 2017
Speaker at Arabian Travel Market 2017, 2019, and 2022 (Dubai)
Some of the brands and destinations that I have worked with include;
The Royal Mansour, Marrakech
The Mandarin Oriental
Al Jazeera
American Airlines
New Orleans Tourism Board
Vaucluse Department France Tourism
Helsinki, Finland Tourism Board
Visit Finland Tourism Board
Rotterdam, Netherlands Tourism Board
Visit Flanders (Belgium)
City of Porvoo, Finland
Marche Tourism Board (Italy)
Peloponnese Tourism Board (Greece)
…and more!
I believe and follow FTC disclosure guidelines on this blog. Please do not ask me to NOT follow these guidelines.