Mimouna is a uniquely Moroccan celebration that occurs after Passover. There are several foods that are well known in Morocco and are important for this very festive occasion.
There is no single story as to how Mimouna originated, rather there are several origination stories. The first tales of Mimouna emerged in the mid-18th century. One theory is that it evolved from Muslim neighbors who would bring gifts to their Jewish neighbors at the end of Passover. This makes sense as it was also a tradition that Muslim neighbors would bring flour as soon as Passover was completed.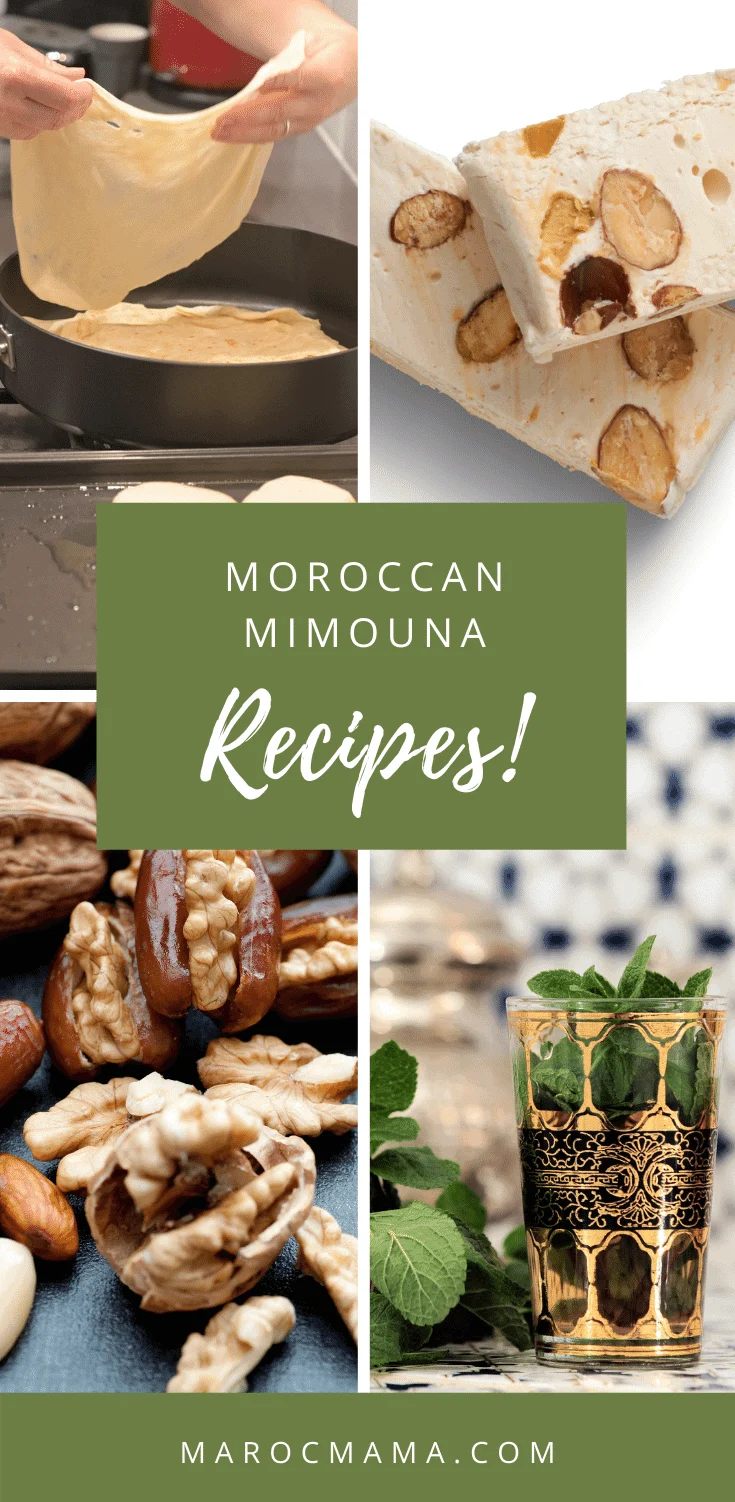 An aspect of Moroccan culture has always been to protect the Jews living there (albeit there definitely were exceptions). In some cities, there were equal amounts of Jews and Muslims living together so it makes sense that their lives would be intertwined in this way. Mimouna was a time of celebration and all neighbors were welcome to visit and celebrate.
I've gathered some Moroccan Mimouna recipes for you to try. Mimouna foods are often quite sweet. Many of the items are simple, so that they could be made quickly and put on the table, or do not contain kitniyot items so that they could be made during the Passover holiday before Mimouna. Even if you're not celebrating Mimouna these are some great recipes for any meal!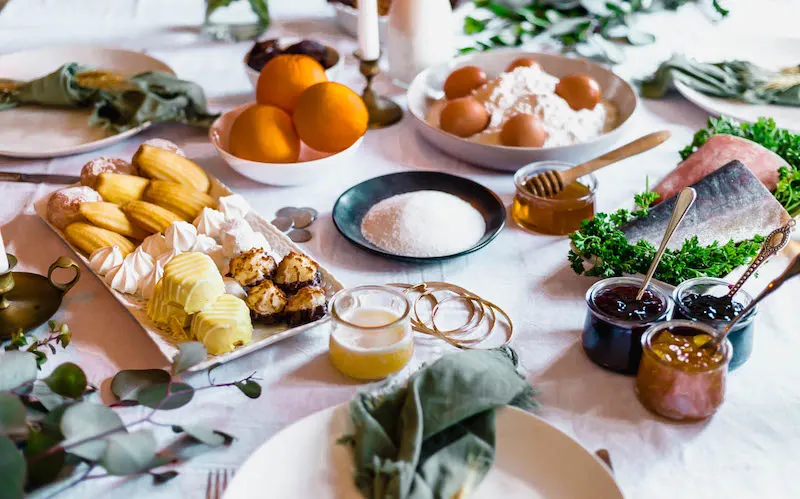 Mimouna Recipe Ideas
These are my own recipes that fit the holiday celebrations. If you're searching for more, read this post on Sephardic Passover desserts for more inspiration.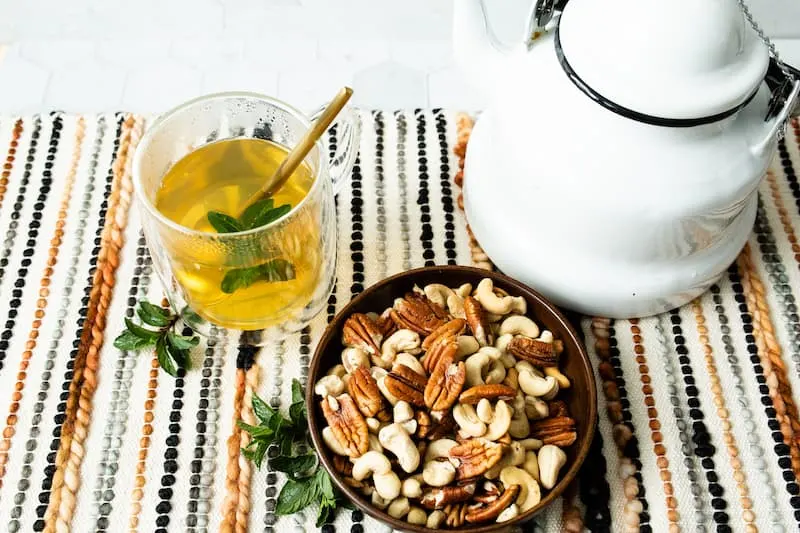 Moroccan Mint Tea – no celebration in Morocco happens without a LOT of mint tea!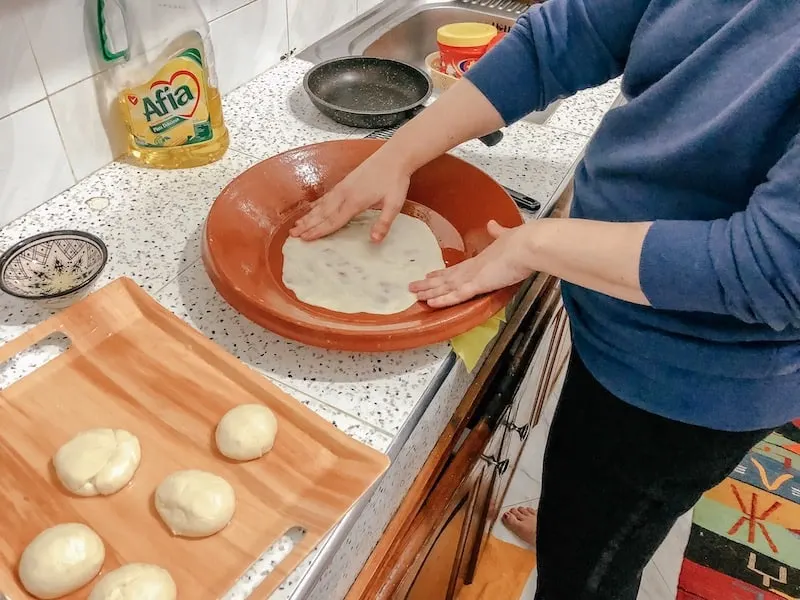 Moroccan Moufleta – Moufleta is a type of crepe made during the Moroccan Jewish holiday of Mimouna.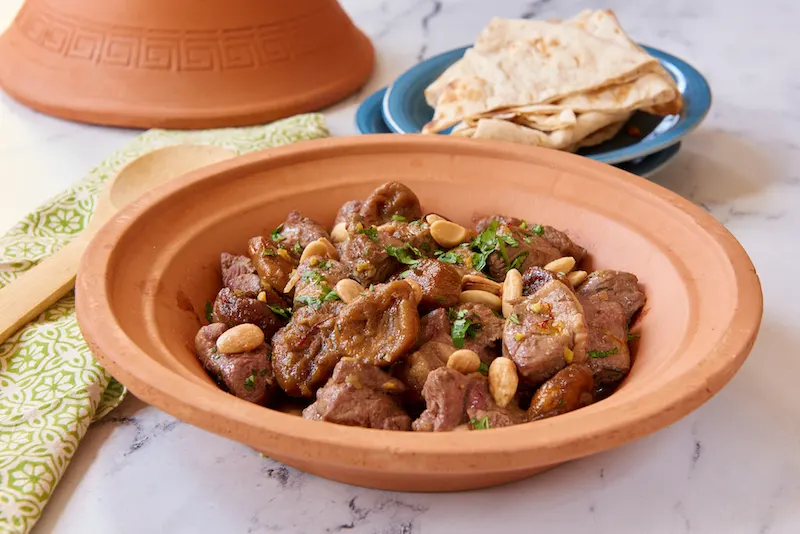 Moroccan Lamb and Fig Tagine – This recipe uses lamb meat and figs creating a savory and sweet dish that's perfect for a holiday table.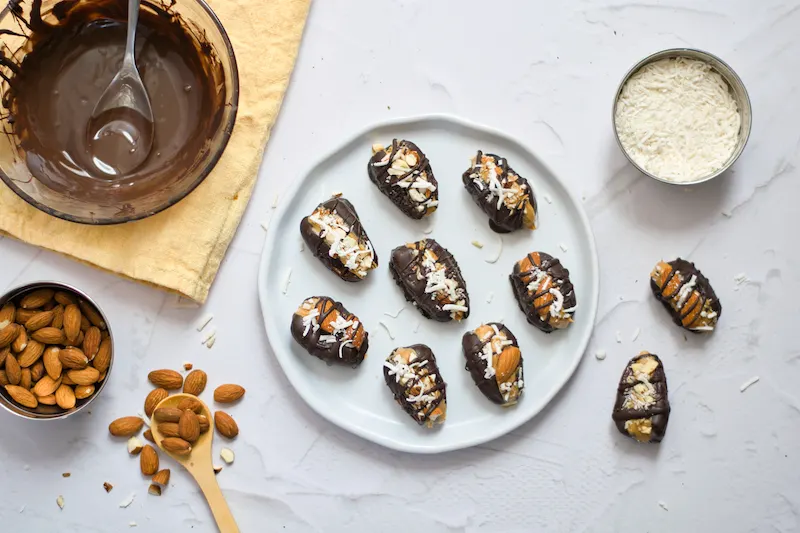 Stuffed Medjool Dates – An easy snack or dessert that you can prepare in advance and add to your table.
No Bake Coconut Mimouna Cookies – Whip up these vegan coconut cookies for your Mimouna table. Not only are they easy to make but taste delicious and can be made in advance.
Fried Eggplant with Honey and Orange Blossom Water – I LOVED these eggplants when I first had them in southern Spain. But, they're a little strange too right? Honey and eggplants? Just trust me they're great and perfect for a celebration!
Candied Baby Eggplants – These candied eggplants are made in southern Spain and Morocco and are very delicious!
White Nougat (Zaban B'luz) – A delicious treat eaten year-round but especially for holiday celebrations.
More about the Mimouna Holiday
More background information about Mimouna if you want to learn more about the symbolism and specific items included.