Budget Riads and Hotels in Marrakech
Featured Accommodation
This riad has 8 rooms ranging in price from $65 a night to just over $100. It's located between the Djem al Fna and Gueliz. Breakfast is included and other meals can also be arranged as well as a massage. Most people recommend booking the airport transfer on arrival as it can be a little tricky to find in the medina. (But most riads are!)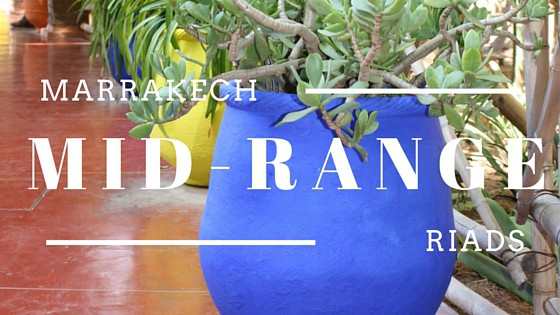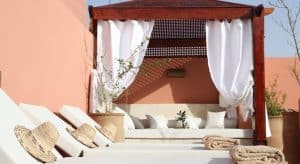 Featured Accommodation
This is one of my very favorite places to stay in Marrakech. The quaint riad has only a handful of rooms but the ambiance is so relaxing and the food exceptional! You'll be sure to really relax and enjoy your stay if you choose to book here!
If you have a little extra cash to spend on an upgrade then these are some mid-range riads in Marrakech to consider. These riads and hotels are under $150 a night and offer a boutique riad experience. Just as with budget riads the prices can vary greatly depending on time of the year and which room you are requesting. It may also be possible to get a discounted rate for a longer stay.
Featured Accommodation
Tucked into the backside of the medina this riad is magical not only because of its magical story (which you'll have to learn if you stay here), but the beautiful surroundings and fantastic food served. We love it!
When the sky is the limit and it's time to splurge a luxury riad is the way to go. You will find no shortage of options. There is a wide range in prices, amenities and locations and it is possible to have a luxury experience without breaking the bank.
Looking for something else? You can search and find the latest deals for your stay in Marrakech too.
Watch this space for more hotel and riad suggestions coming soon including; transit hotels, all-inclusive properties, and more!
Be a part of the MarocMama family!
Do you want access to all things MarocMama? Join our community of readers to get updates on new posts, inside information that won't go on the blog and so much more!
Sound good? Pop your email below and you're in!