Planning to backpack, hike, camp or RV in Morocco? You've likely got plenty of questions. To help you plan your time, I've put together all of the related articles that can help you plan your trip.
Backpacking in Morocco
Morocco was a popular destination for some of the original backpackers in the 1950's, 60's and 70's. Today it remains a popular backpacking destination. If you're considering "shouldering" this experience get ready for your travels with this guidance and tips to make your trip great.
Backpacking Morocco – What to Expect on Your Adventure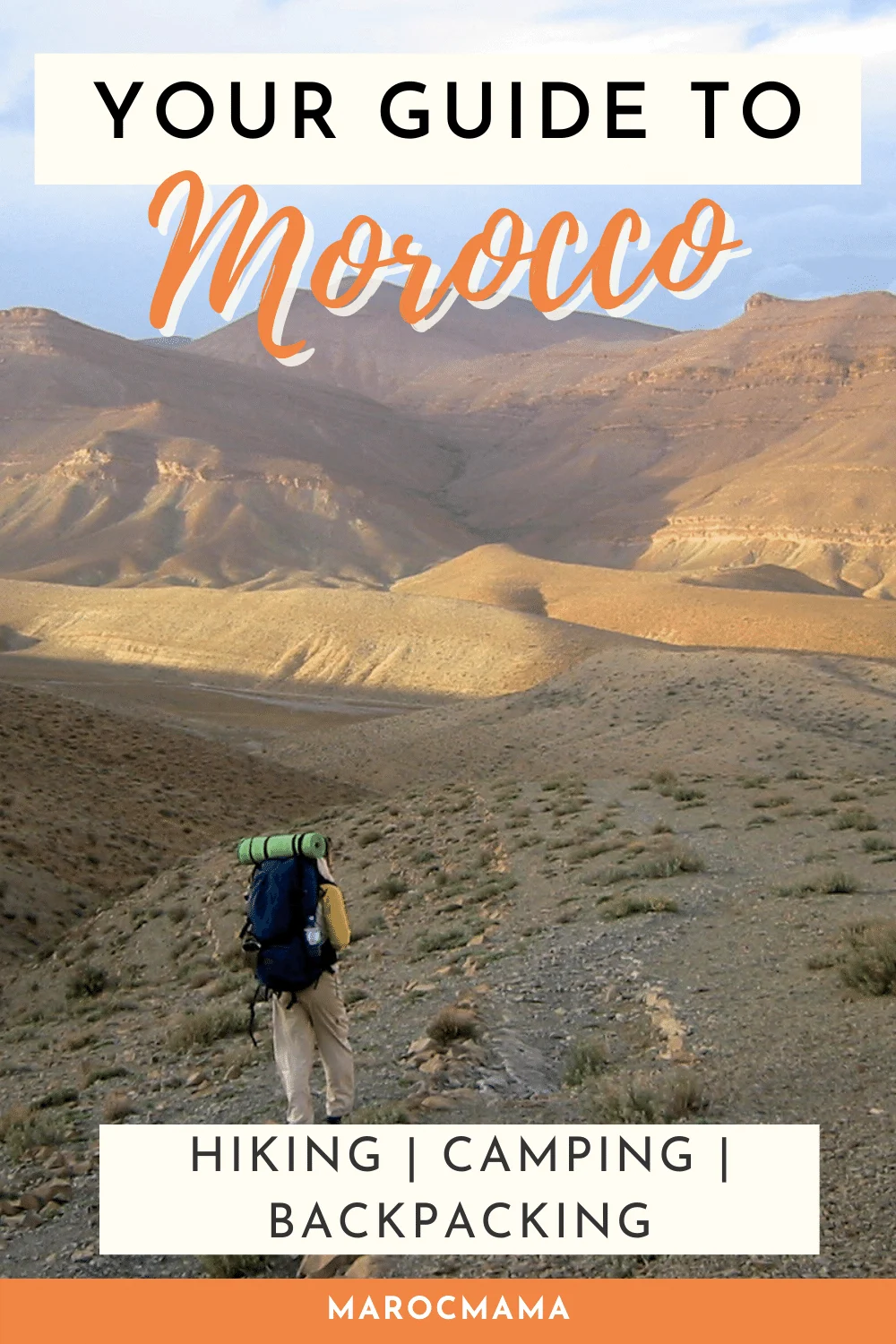 Camping in Morocco
You can combine a backpacking trip with a camping experience (or not) or choose to visit Morocco and camp along the way. There are campgrounds available and more and more people are choosing RV vacations in country as well.
How to RV Morocco: A First-Hand Account!
Morocco Desert Tours – Sahara Camping
What to Pack for the Sahara Desert
Hiking in Morocco
If you want to take leisurely walks or are into long, arduous hikes, I've got info for you! Hiking in Morocco is truly a wonderful experience thanks to the varied geography and climates.
5 Hikes You Should Take in Morocco
Your Questions about Trekking in Morocco Answered!
Budget Hotels in Morocco
If you're visiting and looking to save some money, here are ideas for where to stay on a tight budget.
5 Cool Hostels in Marrakech for Your Trip
7 Budget Hotels in Fez to Save Money
Simple, and Cheap Hotels in Essaouira for Your Holidays
Budget Hotels in Marrakech
Cheap Hotels in Rabat for Under $50 a Night