I love to give extra special gifts during Ramadan, especially to any host who is kind enough to have my family over for an iftar. My approach when it comes to Ramadan gift ideas is to find something thoughtful, perhaps with a moon and star or another Muslim cultural motif. If I'm gifting food, it has to be something above and beyond what's already being served.
This year I am also looking for destination-specific items for my travelholic friends who probably wouldn't give themself such beautiful things and are itching to getaway. Here are 20+ Ramadan gifts for the special people in your life.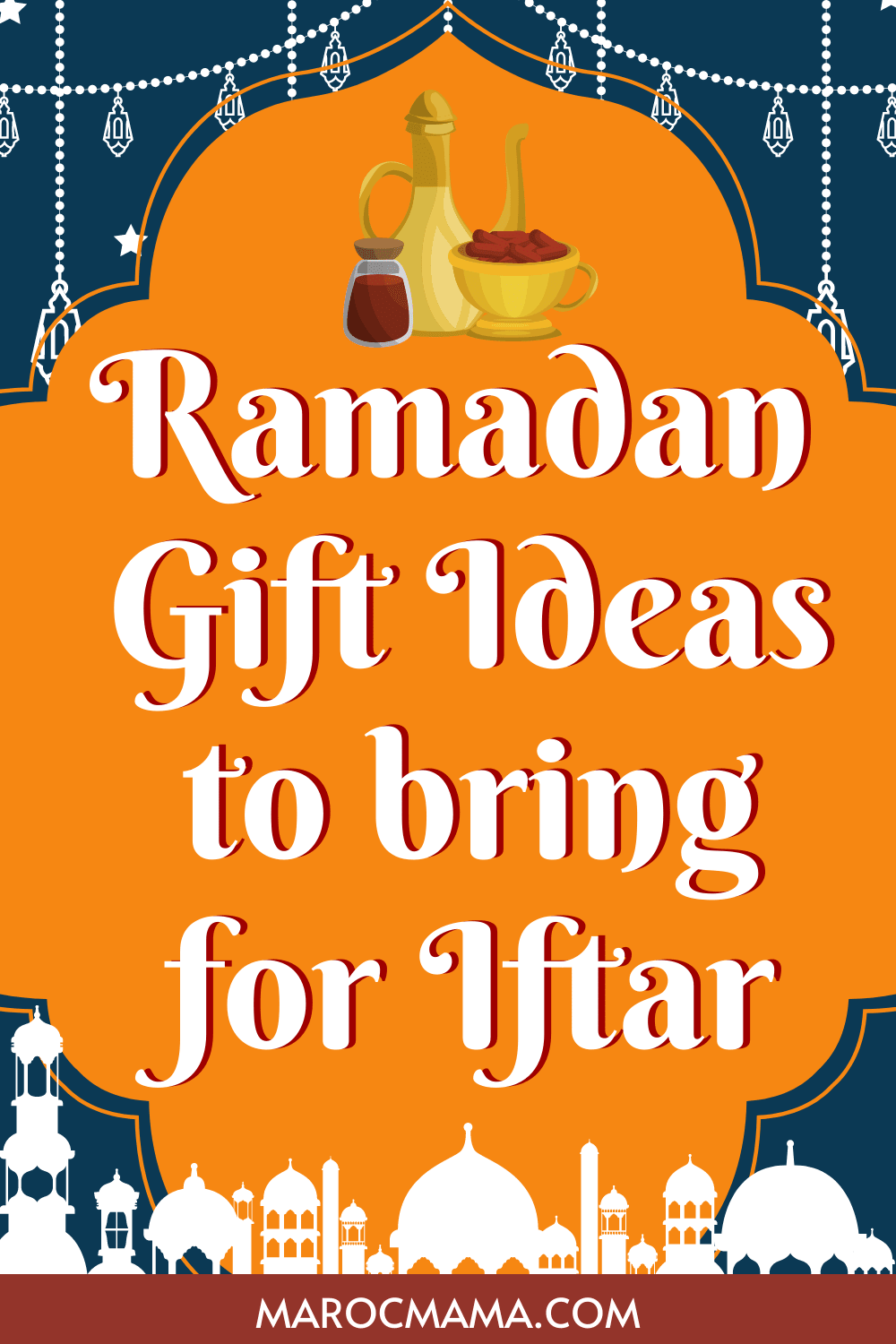 The Best Host and Hostess Gifts for Ramadan
Just as I love to offer guests a lovely table spread, I love to give memorable tableware, especially as Ramadan hostess gifts. Here is a selection to please your hosts.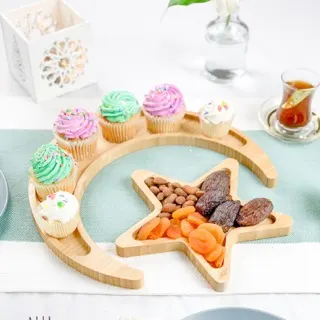 Decorative Moon and Star Tray Set
This tray set is more colorful and better suited for nonfood items too, such as little eid goodie bags – making it a great piece to have no matter the holiday.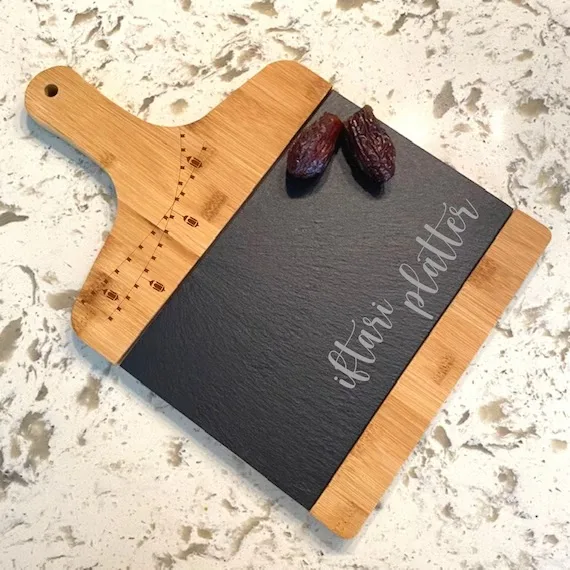 As someone who feels like there's always a need for a charcuterie or snack board this would be an amazing gift! Gift it alone or fill it up and bring it to the iftar as a food addition to the table. How fun!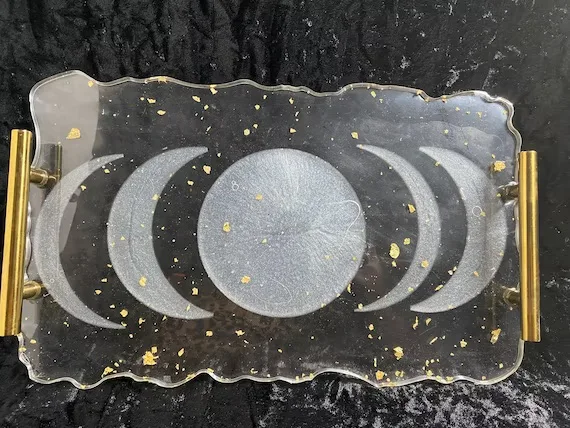 Fancy Moon Phase Resin and Handle Tray
Available in several glittery colors, this lovely tray is perfect for someone that likes something a little less traditional. It could be used for serving or year-round on a vanity table as well.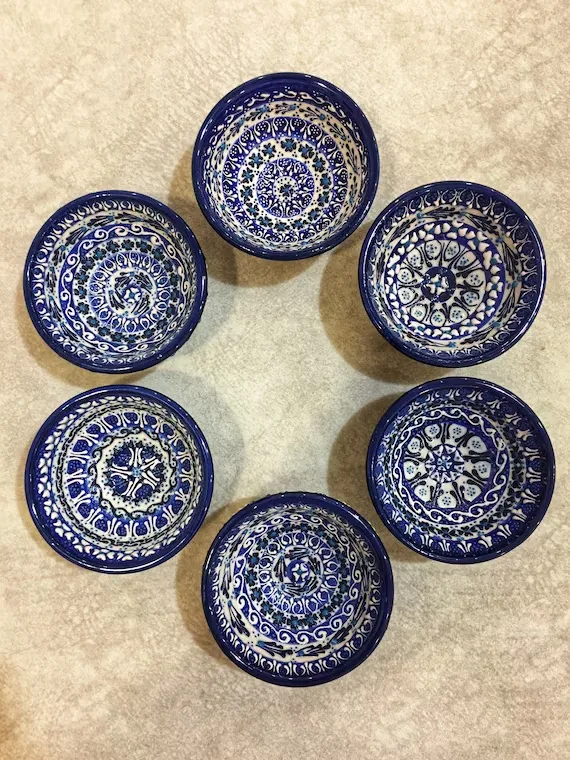 Turkish Ceramic Mezze Bowl Set
Almost like being there? Istanbul Art Workshop has a lovely assortment of traditional Turkish ceramics and they ship fast. Who wouldn't love to fill these with tapas?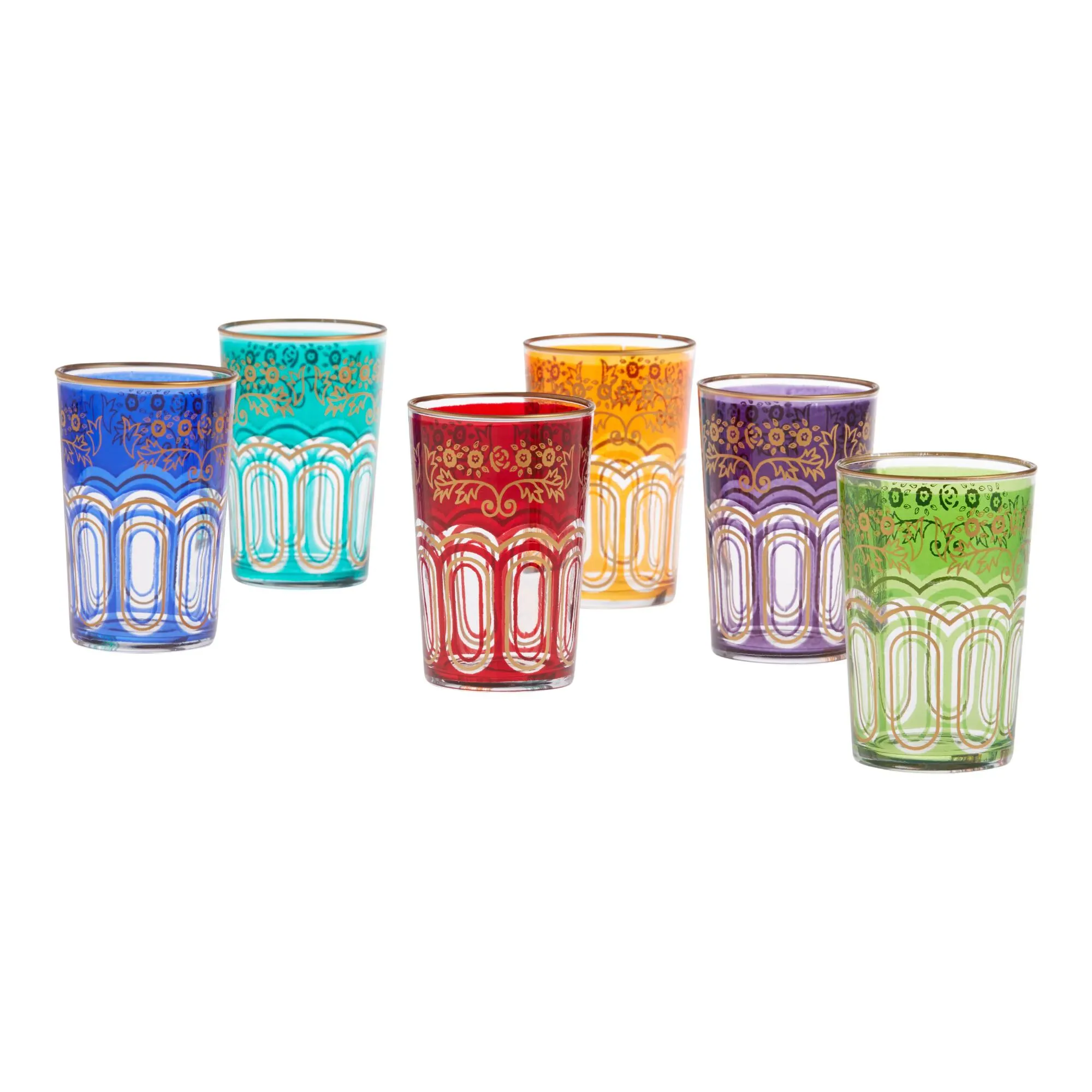 Colorful Moroccan Tea Glasses Set
Made in Morocco, but shipping from the US – perfect! This extra colorful style of Moroccan tea glasses encourages leisurely sipping and relaxing.
Scented Gifts for Ramadan
Having a well-scented home is an Islamic practice, though not everyone can enjoy the smokier varieties of aromatherapy. Here are some gently scented gift ideas for ambiance.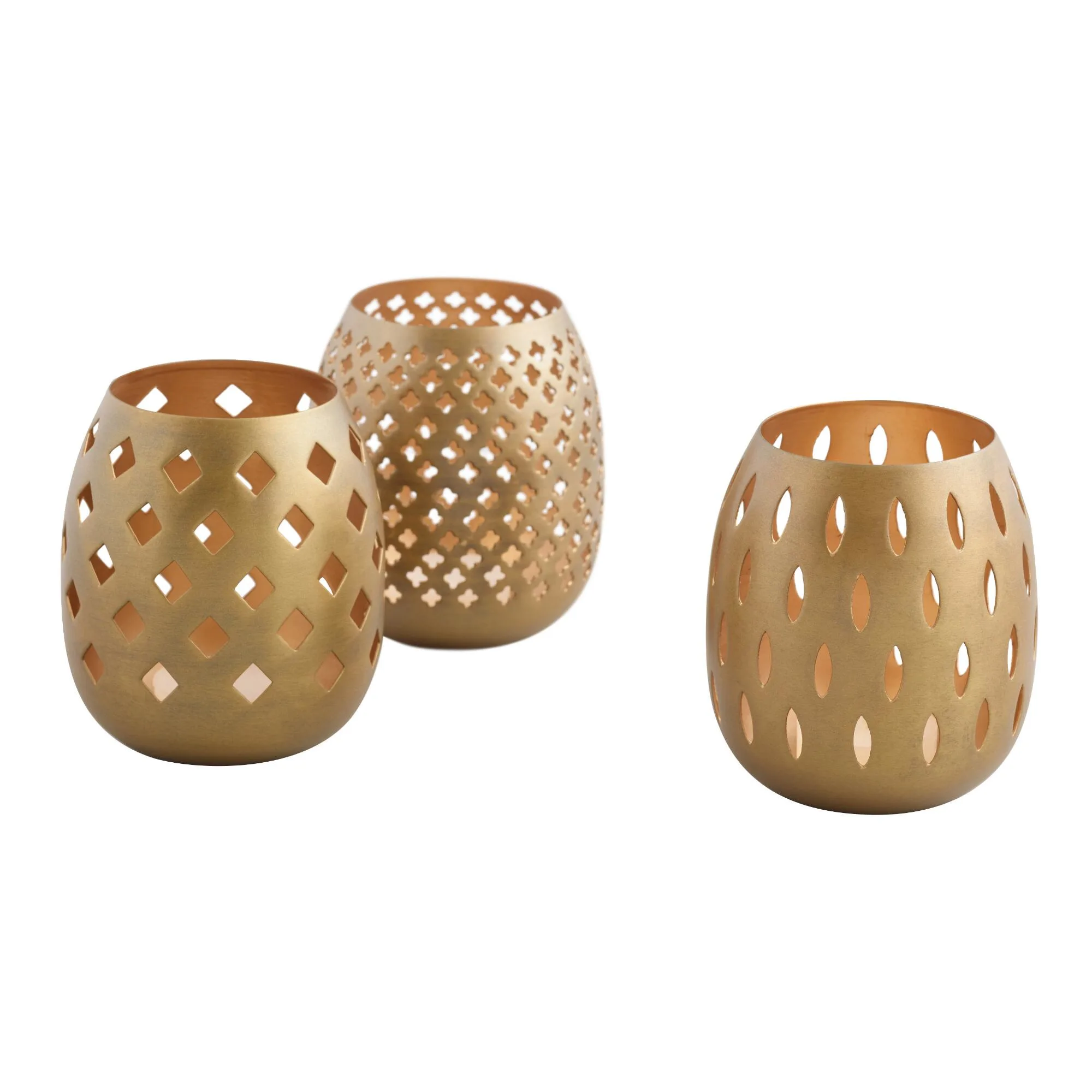 Gold Pierced Tealight Candleholders
This style of candle holder is popular in Morocco, creating festive patterns when lit. Insert a scented tealight inside and you're set!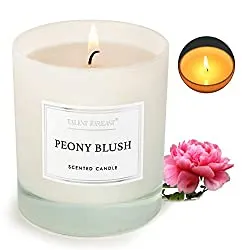 Peony Scented Tealight Candles
If strong scents are not ideal then try this light floral scent for a different option.
Scents are nice, but I would go with citrusy limoncello to give our hostess a little lift if they are sensitive to some of the more strong smells.
Essential Oil Ramadan Gifts
Essential oils can be used in traditional tealight candle burners, stick diffusers, for massage, skin and hair treatments making them a wonderfully versatile gift. And they are needed for the diffusers. This Lagunanmoon gift set is a perfect starter kit, including 10ml each of lemongrass, peppermint, orange, lavender, eucalyptus, and tea tree.
Oil Diffusers
Oil diffusers are a smoke-free, healthy way to fragrance your home with any scent you can imagine. If your friend has not already invested in an oil diffuser, you can have the honor of bringing them this joy that keeps on giving! Here are a few festive styles to choose from.
Moroccan Ceramic Diffuser
This Ernest Living 100ml oil diffuser has a floral Moroccan-ish motif.
The Nuoking "Vintage" 250ml oil diffuser has a more South Asian motif, with a pierced metal covering.
This is a larger set with a variety of oils. It's a good choice if you're not really sure what scents the host might like.
Food Gifts for Ramadan
When I give yummy treats in Ramadan, I aim to go above and beyond what is likely already on the iftar table. Here are some of my favorite ideas.
Gourmet Chocolate Covered Cookies
Everyone has dates during Ramadan, but why not deliver some special chocolates with your visit? These are beautiful and something few people splurge to buy themselves.
The same goes for nuts. Peanuts are not just for salt. This Around the World Gift Tin features:
African Piri Piri, Caribbean Jerk, Coconut Curry Thai, Mexican Spiced Cocoa, and Moroccan Harissa Lime peanuts.
Vahdam has several different boxes of tea that are available for gifting. This is a fantastic Ramadan gift idea for anyone who is a tea connoisseur and can't get enough of new brews.
Ramadan Gifts with a Book Theme
Coffee table and otherwise beautiful books are a real treat in these days of digital text. Here are a few I wouldn't mind giving away stacks of.
In Bibi's Kitchen: The Recipes and Stories of Grandmothers from the Eight African Countries that Touch the Indian Ocean [A Cookbook]
Help your loved one find new flavors in these Grandmas' kitchen secrets. Incredible recipes and stories, with full color photos!
The Bucket List: Wild: 1,000 Adventures Big and Small: Animals, Birds, Fish, Nature
This is the follow up Bucket List book, with the most eye-soothing and brain-boggling nature images. I could sit for hours enjoying it.
This coloring book is great for adults or kids because who doesn't love coloring? Pair it with some great colored pencils or markers for a fun gift for all ages.
Let this dazzling book about Morocco hold you over until your next trip here. It's hefty and makes a great coffee table or bookshelf talking point.
Activity Gifts for Ramadan
Your friend one of those people who got into plants during lockdown? Even if they haven't but might have a green thumb hiding, check out this grow your own Bonsai Kit that is so fun!
In Search of More Ramadan Gift Ideas?
Ramadan Gift Ideas for Teenagers