When it's time for Eid there are so many things on everyone's mind that finding the best gift ideas can become one more chore. The default is usually cash and let's be real, everyone loves to get money for any occasion but if you're looking for something a little more personalized for your Moroccan holiday gift giving then you'll want to consider some of these Eid gift ideas.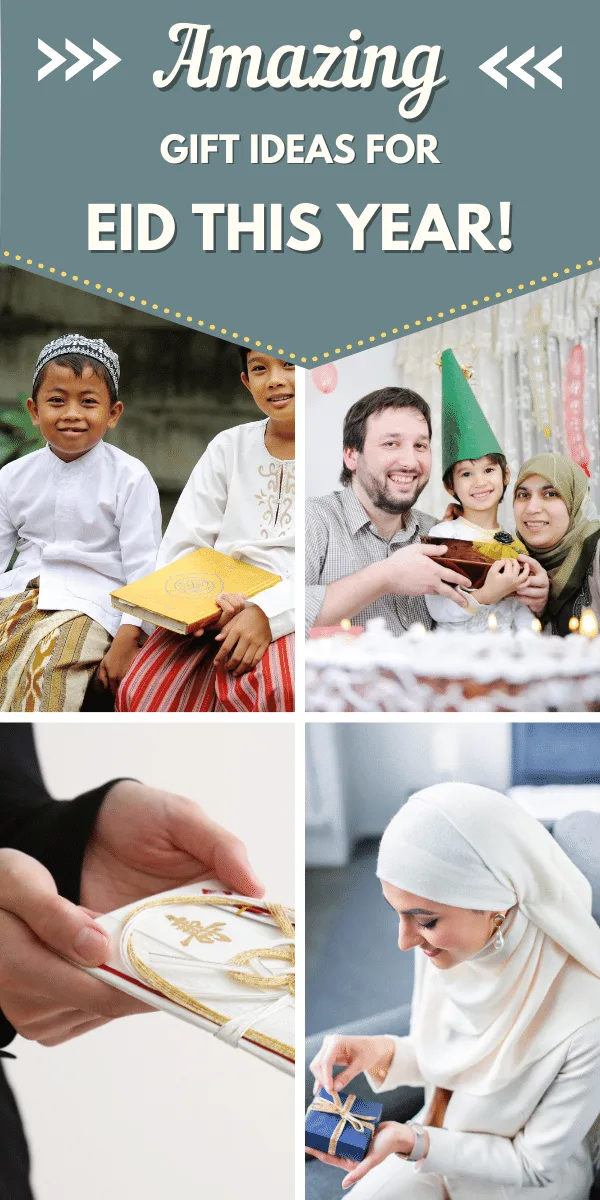 When to give an Eid gift
If you're not from a culture that customarily gives Eid gifts or perhaps you're a recent revert to Islam this may be confusing. If this is you I will do my best to break down some of the background for you. There are two Eid holidays each year. The specific date changes as they coincide with the Islamic months of the year which are not the same as the Gregorian (western) calendar.
Eid al Fitr
This is the Eid at the end of Ramadan. It's a very celebratory time after a long month of fasting. Gifts (and especially money) are typically given to children. Some families, especially in western countries have taken to giving gifts as this time to their children similar to how Christmas or Hanukkah gifts are given in other faiths.
Eid al Adha
It's not generally typically to give gifts for Eid al Adha however it is common that people are invited to each others homes. When I'm invited somewhere I like to bring a gift for the host and hostess as well as the children of the house especially if they are close friends.
Eid Gifts for Kids
In need of Eid present ideas for the little ones in your life? I've got quite a few great ideas no matter the age of the children. Of course a cute envelope with some money tucked inside is always a safe fall back (or bonus!)
14 Eid Gifts for Kids Who Have Everything
17 Eid Gifts for Boys that Don't Have a Screen!
15 Eid Goodie Bag Ideas to Fill for Your Kids and Teens
Creative Gift Ideas for Adults and Kids This Eid
Eid Gifts for Adults
Eid Food Gift Ideas Your Hosts will Appreciate
Don't Buy Her a Blender! 20+ Eid Gifts for Your Wife
20 Thoughtful Eid Gifts Ideas for Him This Year
What to Give Your Muslim Friend for Eid
Great Ideas for Eid Gifts to Give a Family