One of the most common things that are found on the Ramadan iftar table is some sort of soup. It's a simple food that can help your stomach recover after a full day of fasting. But, it also can be time-consuming. That's why these quick and easy soups for Ramadan will help fill out your Ramadan recipe plan.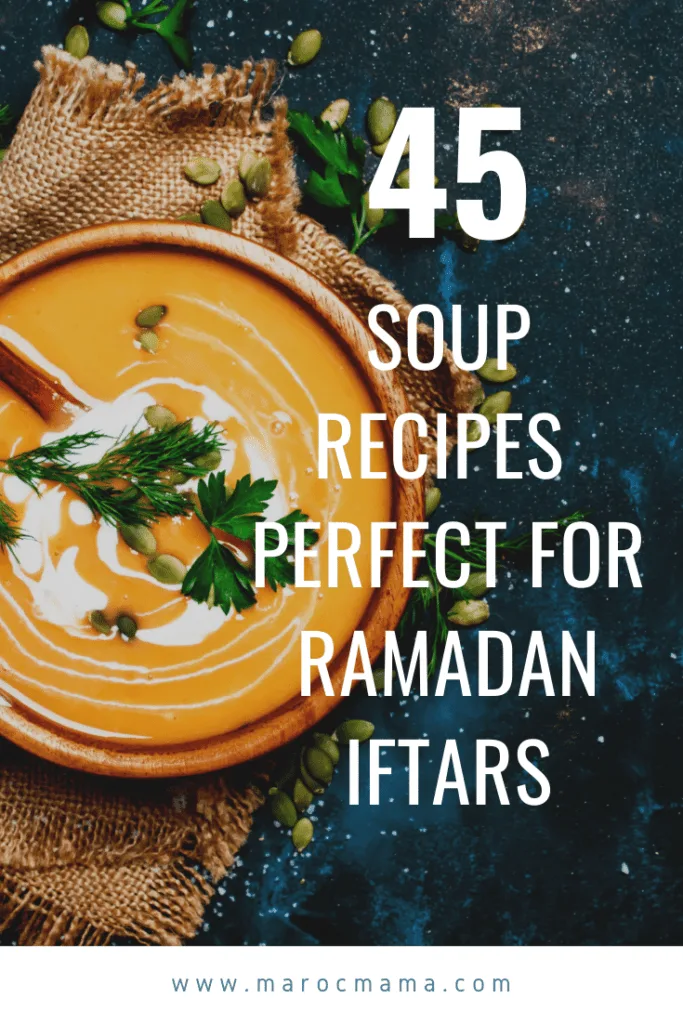 In Morocco, harira soup is eaten almost daily. It's truly one of the things that I get tired of. I haven't yet figured out how people can eat the exact same soup every day for an entire month.
Which Types of Soup for Ramadan Freeze Well?
Soups that freeze well include cream-based soups, tomato soups, minestrone, and chunky vegetable soups. These types of soups tend to have a higher fat content which helps them freeze better than brothy or watery soups.
If you will use noodles or rice, it's better to freeze the soup before adding these items. Then when you heat it up, add and cook at the same time.
Freezing in portion-sized containers will also help to retain flavor and texture when reheating.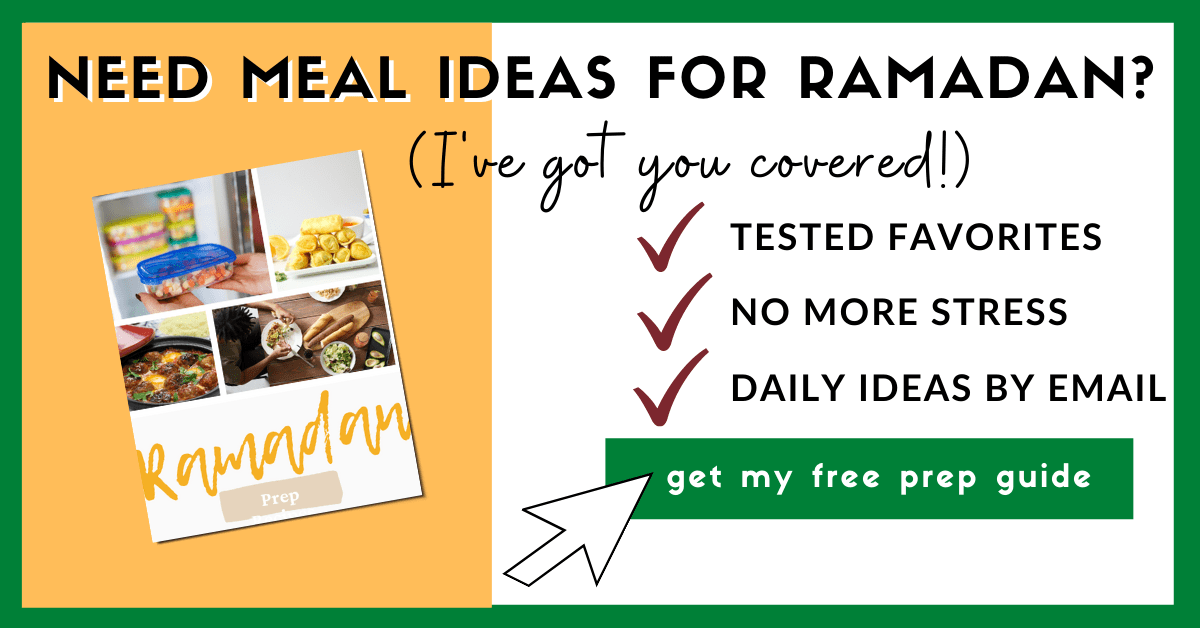 What are the Best Soups for Fasting?
For those fasting during Ramadan, soups are a great way to provide sustenance. Soups that are high in protein such as lentil or chickpea soup are recommended as they will help keep you satiated for longer periods of time.
Additionally, vegan-friendly soups such as vegetable-based soups provide important vitamins and minerals. Soups containing beans, peas, or tofu can also be beneficial to your health while providing essential nutrients.
Finally, low-calorie broth-based soups can help with hydration while providing the right amount of nutrients.
45 Ramdan Soup Ideas
In an effort to mix up the soups on the table I compiled this list with 45 ideas for soups you can make. I purposely kept them at under 1 hour to prepare because who has time for more than that? Many of these recipes are vegan or vegetarian but you could always add meat if you wanted.
45 Soups for Ramadan Ready in Under 1 Hour
During Ramadan one of the most popular foods for fast breaking is soup. Mix up your routine with one of these options that are halal-friendly or halal-adaptable.