Scattered around my website you will find bits and pieces of information about making a trip to Morocco. For the first-timer, planning a Morocco trip can be overwhelming and sometimes even confusing. In most cases you'll have no idea what to expect when you arrive.
The things that I now take for granted are the things most people have questions about. With a good friend of mine coming to visit for the first time, I've put together this ultimate guide to Morocco for anyone making a trip.
The Ultimate Guide to Morocco: Your Morocco Travel Guide!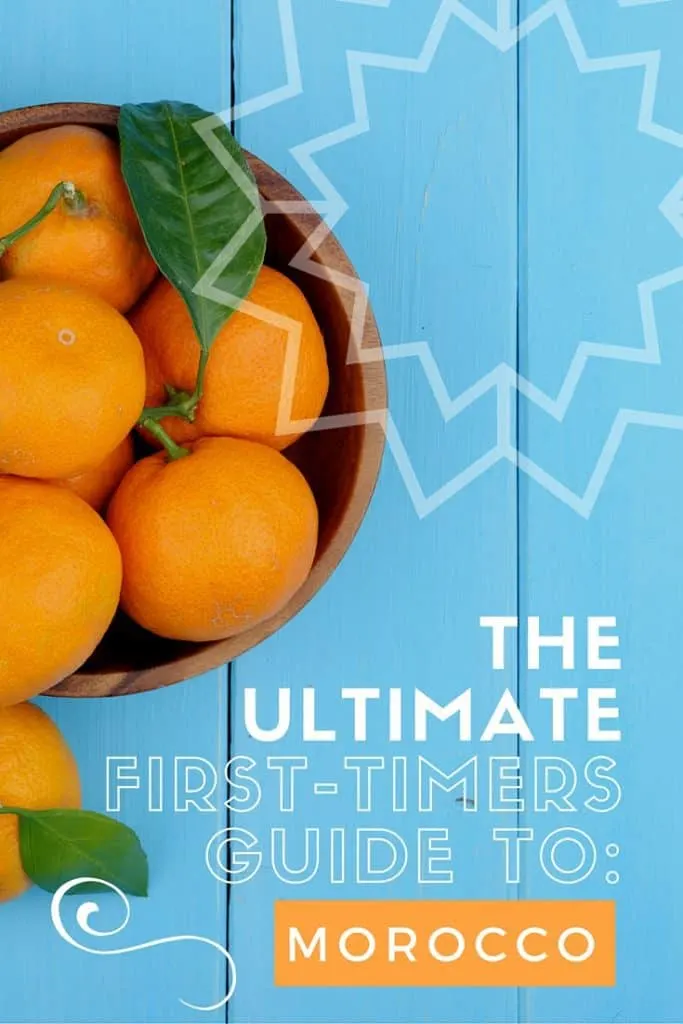 Booking A Flight To Morocco
From North America there are a few flight options to Morocco. The only non-stop flight is from New York JFK to Casablanca or from Washington DC to Casablanca. This flight operates daily on Royal Air Maroc/American Airlines.
Most flights will take you through Europe – almost every major European city has flights into Morocco.
There are also low-cost carriers that connect from European hubs into Moroccan cities such as Marrakech, Fez and Tangier. Once in Morocco traveling around the country on Royal Air Maroc is possible. There is also a connection from Fez to Marrakech (and vice versa) on Air Arabia.
New domestic connections are also being added regularly. You may need to view the Air Arabia website to find these offers as they are typically not shown on flight aggregators like Orbitz or Skyscanner.
Flights go to smaller Moroccan cities such as Oujda, Ouarzazate, Agadir, Rabat, or Essaouira. If your journey is taking you beyond Morocco you will find flights to destinations across the Middle East and West Africa from Casablanca or Marrakech.
Morocco Travel Regulations and Entry Requirements
Given the current state of travel in the world, I highly suggest you check with your national authorities that handle travel advisories and regulations before booking anything. You should always refer to the official government sources when flying to any country, including Morocco.
If you want to have an up-to-date idea of what the current entry requirements and restrictions are in Morocco this page from the Moroccan government is kept up to date.
Most visitors will not need a visa to visit Morocco. You should however double-check to make sure you will not. Visas requirements depend on your passport country. Visitors are typically permitted to stay in Morocco for up to 90 days.
In June of 2022 Morocco lifted many of the strongest regulations that were imposed. It is no longer required to have a PCR test AND vaccination. COVID vaccines are no longer required.
How Much Time to Spend in Morocco
It's important to decide how much time you want to spend in the country to see the sights that are most important to you. This guide will help simplify that process:
If you're not sure where to go, or maybe you have some ideas but just want to know more, check out my destination guides. I have guides on most major cities in Morocco and many of the smaller cities too.
In addition, it's important to decide if you feel more comfortable traveling to the locations independently, with a private, tailor made tour or on a group tour.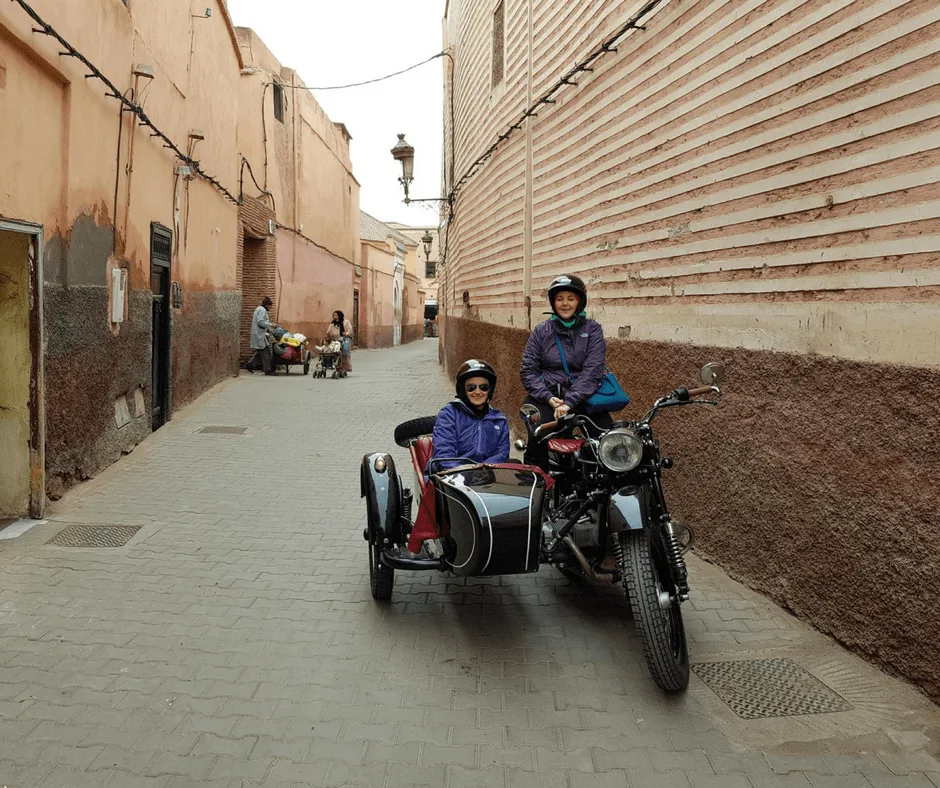 Weather in Morocco & When to Go
The Moroccan climate is very similar to California from north to south. Depending on where you're staying, the weather may vary dramatically. The Atlantic coast is much cooler in general than the interior of the country. Northern Morocco is more temperate than the south.
Generally, spring and fall are the most moderate times of the year with an average temperature around 70F, and for this reason these seasons are the best time to visit Morocco. Summers can be very hot, well over 100F in the southern parts of the country, and even the northern parts quite warm. Winters can drop down around 40F. This is also the rainy season.
It is important to keep in mind that most Moroccan homes and riads do NOT have central heating. Even if 60F sounds like a warm winter day, it's not so warm when it's rainy and there's no interior heating! Most riads and hotels however will have heating and cooling systems.
Because this is such a big question, I've put together a page to help you no matter what month you'll be visiting. Visit this post: The Forecast: Weather in Morocco and choose the months you're considering a visit. It will give you more specific information on what to expect, where to go, and what to pack for that time of year.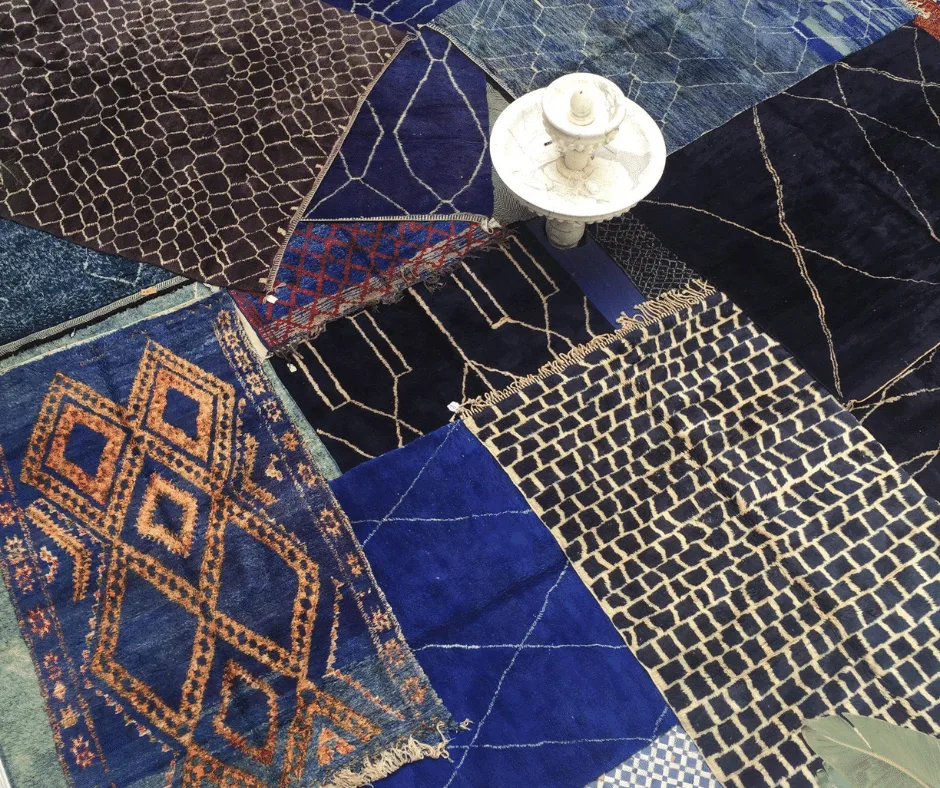 Morocco Packing List Ideas
This will partly depend on what time of year you are visiting, where in the country you are going and the type of activities you have planned. For the everyday traveler who will be engaging in a typical tour of Morocco some of the items you might want to have on hand are;
clothes that can be layered, think cardigan sweaters, tank tops, lightweight t-shirts, or long undershirts. Pants that can be worn comfortably and worn a few times without needing washing or pressing. Plenty of underwear and socks.
A good pair of sturdy walking shoes – you'll need them! I love shoes that can be worn everyday but fit with a nicer pair of pants and shirt. Women – you can always buy a pair of low-cost cute sandals in the markets if dressier shoes are called for!
Swimsuit for summer months – note you likely will NOT swim in Morocco in the winter, it's simply not THAT warm!
A light weight jacket. You may want a warmer jacket if you will be in the mountains or desert during winter months.
For women; one longer shirt and a scarf to have on hand in case needed to visit holy/religious sites.
Hand sanitizer or baby wipes for times when you may not have access to water.
If you're traveling off the beaten path you may want to bring some small roles of toilet paper or tissue with but it is more and more common now to find paper in most bathrooms.
A few small gifts for hosts, friends you make along the way. Though not necessary, I like to have them just in case.
Over-the-counter medication; Tylenol (acetomenophin) , Advil (ibuprofen), antacid, anti-diarrheal medication, band-aids, Benadryl or another allergy medication. (Make your own travel kit using this post as a guide – Creating an Emergency Travel First Aid Kit
Prescription medication in ORIGINAL containers – this is especially important if flying. Also make sure to include contacts, lens solution and extra glasses/contacts for the trip. If you have any allergies and use an EPI pen – carry it with you at all times. These are hard to find in Morocco.
A small duffle or carrier bag that can be used for small trips or to bring home items you may not have room for in your luggage.
Copies of your travel documents, flight itineraries, and where you are staying. It might also be helpful to keep a detailed list of what is in your suitcase (and receipts if you have them) in case luggage is lost, broken, or stolen. Keep one with you, one in your suitcase and leave one at home with a family member or friend. Make sure to include bank card numbers with this information.
It is possible now to find almost anything you would want or need in Morocco. That being said you should be sure to bring with you any medications or specialty products that you need or use. If you have a special diet (gluten-free/dairy free etc) you may want to bring along some snacks that can hold you over. While people are beginning to understand what this means in Morocco your options are really limited.
What to Pack in Your Carry-On
Your airplane tickets, travel documents, and trip itinerary
Snacks/food for the airplane, esp. important if you are a picky eater or have dietary restrictions
Reading material, a journal, Arabic or French phrase book. (I like this one).
A pen (you'll need to file out an immigration card before landing!)
A pair of flip flops or socks to get comfortable on the plane.
Headphones (with or without mp3 player depending on your wants/needs).
Any prescription medications you need for the trip.
OTC medication that might help on the flight (don't bring the whole bottle in your backpack just a few!)
You may want to bring a sleeping mask, a small blanket or inflatable neck pillow.
Money and bank cards/credit cards.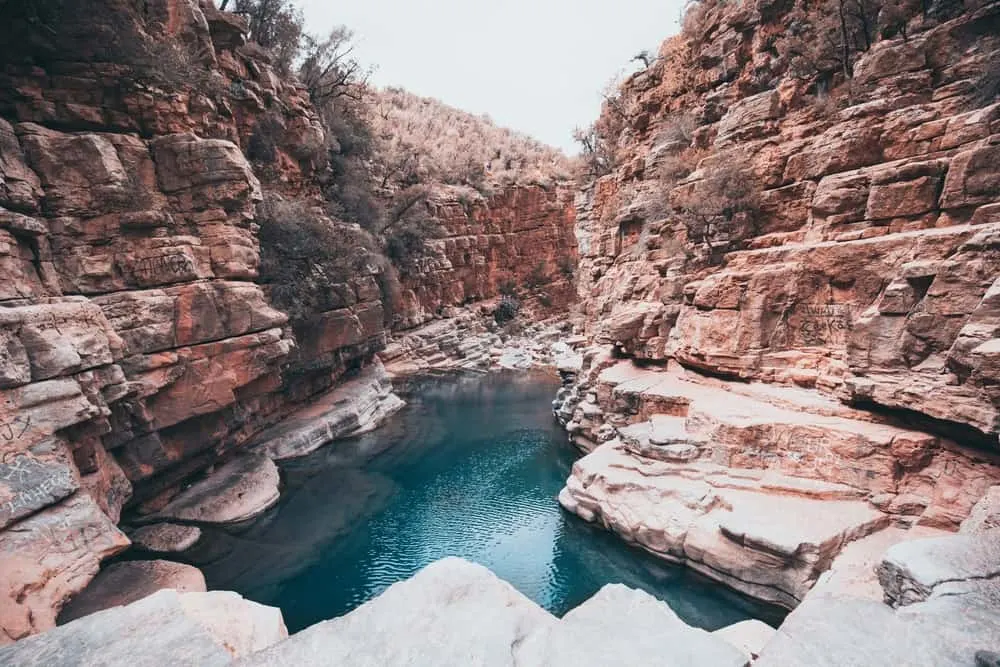 Language in Morocco
Moroccans speak many different languages however the lingua franca is Darija, a dialect of Arabic. It's comparable to West African creole; a combination of several different languages (predominantly Arabic, French, Spanish and Berber). In fact it's such a blend of languages that most Arabic speakers outside of Algeria and Tunisia can't even understand Moroccan! It is helpful to learn a few words in Darija to get by during your stay.
Many Moroccans also speak French, though not all. In tourist cities like Marrakech, Fez, Tangier etc you will feel like people can speak every language in the world. It's (almost) true. Many Moroccans do speak multiple languages.
Lonely Planet Moroccan Arabic Phrasebook. This book will come in handy especially if you find yourself off the beaten path and only speak English. We have a copy that is falling apart. When I met my husband we used this book constantly to communicate when our French faltered!
la – no
afak – please
labas – how are you?
alhamdulilah – thank god
inshallah – god willing
shukrun – thank you
la, shukrun – no thank you
mafmtsh – I don't understand
tkalam ingles? – do you speak English?
mitsharfin – it's nice to meet you.
mashi muskhil – it's not a problem
zwin or bneen – it's good/delicious
fin toilette? – Where is the bathroom?
Want more? Read my posts on Introductions and Useful Expressions and Telling Time.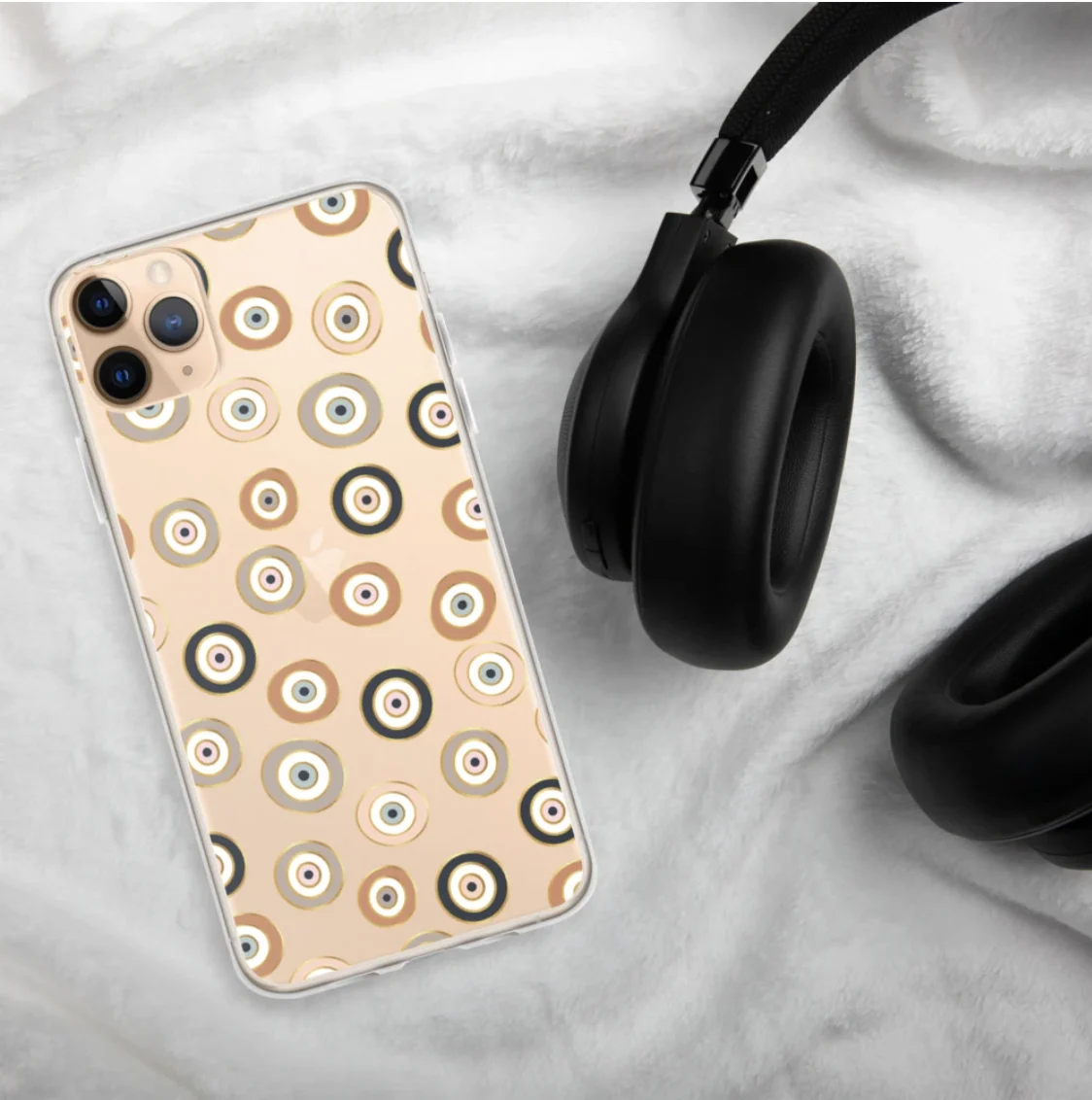 Electronics | WIFI | Cell Phones in Morocco
Morocco uses the same electrical system as Europe, 220v – make sure you have an appropriate converter for your electronics
Telephones; if you have a GSM compatible phone you can have your phone unlocked before traveling (making sure your cell phone will work abroad). You can then purchase a pay as you go GSM card in Morocco to make and receive calls with (swapping out your GSM card).
If you want to travel with a computer, I highly recommend a netbook or a iPad, something small, compact, and lightweight.
Cyber cafe's are incredibly common even in small Moroccan cities and are relatively inexpensive, though the connection may not be the high-speed quality you are accustomed to. If you're only looking to send a few emails, check in on Facebook, or call a family member on Skype this might make more sense than carrying a computer along.
Morocco is very tourist-friendly, DSLR cameras, video cameras etc are very common on the streets. Just be cautious to keep expensive valuables such as these secure.
Where to Stay in Morocco
To get the full experience, plan to stay at a riad at least a few times during your time in Morocco. This authentic bed and breakfast style accommodation can be found around the country. Here is a good place to start your search:
Getting Around Morocco
Traveling between cities in Morocco can take some time, so it's important to account for your travel within the country. Depending on your time and budget, these are the most popular ways to get around:
Bus/Train
For budget travelers train tickets are cheap, service fairly reliable, and major cities are on the route. There are several bus companies that run throughout the country. If getting to smaller cities that are off the beaten path is part of your itinerary a bus is likely to be the most economical and efficient way to reach your destination.
Airplane
Many people try to see Morocco in a week or 10 days. This is impossible. If you want to see a lot of the country with little time for travel consider flying point to point. Royal Air Maroc (RAM) flies throughout the country and tickets are relatively inexpensive. Just be aware that RAM struggles with reliability and service standards.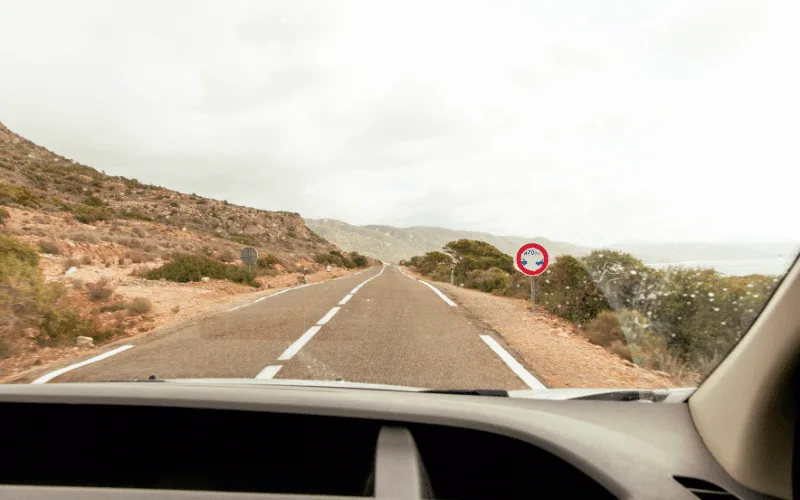 Rental Car
There are two options if a road trip is more your style. Rental cars are available in major cities across Morocco. That being said they are nearly all manual transmissions and expensive to rent. If you decide to go this route, check with your car insurance carrier to see if they cover rental vehicles, it's also worth checking with your credit card company as some do offer rental car protection.
If neither is the case, it's highly advisable to take out insurance when you are renting a car. Morocco recognizes drivers' licenses from most countries but beware when driving. The police are quite vigilant, especially if they notice you're not Moroccan and an inflated ticket price to pay may be likely. You also will be sharing the road with all kind of vehicles. From overloaded transport trucks to motorcycles, donkeys, and horse-drawn wagons.
Grand Taxi
If you're not ready to take the driver's seat, grand taxis' run throughout the country. In most cities, there is a central gathering place for these large long-haul taxis and you can negotiate with the driver about the price for the destination you would like to go to. While negotiating make sure you let them know if you want a private taxi or not. If not, don't be surprised if there are 4 of you in the back seat and 2 up front, and that the taxi might make stops between your departure point and destination to let off and take in passengers.
Finally, keep in mind that distances on a map appear closer than they really are. Driving through mountain ranges, which cut through the country, takes a lot more time than a straight stretch of road. 200 kilometers through the mountains can take double or triple the time it would on a regular road.
Getting from the Airport to Your Hotel or Riad
It is advisable to arrange transportation for your first day in Morocco. Getting from the airport to your accommodation can be confusing and frustrating. Many riads and hotels have transfer services available. Sometimes it is included as a perk of staying and other times there is a charge. Even if you feel like the price of the transfer is high, my advice is truly to book it. You will have less of a headache and will be more at ease on your arrival than trying to sort things out with a taxi driver.
Moroccan Money and Tipping
Navigating a new currency and customs related to tipping can be really overwhelming. I have a full post that you can read that will explain all of this to you!
Shopping & Money FAQs
Are there many ATM's?
Yes, there are many ATM's just about everywhere in Morocco. In rural areas, you'll be more limited to options and may discover some are out of money especially on weekends. If you plan to go to more remote areas, plan ahead and get enough cash in the city before you go.
Is it a good idea to just withdraw cash from an ATM?
You can typically withdraw 2000 dirham in a single transaction and will be given 100 and 200 dirham bills. The largest Moroccan bill is 200 dirham. You will want to have change whenever possible. Coins come in 0,20dh, 0,50dh, 1dh, 2dh, 5dh, and 10dh quantities. Bills as 20dh, 50dh, 100dh, and 200dh. Having smaller coins and bills is very helpful as most purchases are done in smaller quantities and vendors hate breaking 100 or 200 dirham bills. You can go into a bank branch to get change for larger bills.
Should I have cash with me to get to the center when I arrive?
There are currency exchanges at all airports. If you need money right away (for taxi fare etc) exchange a small amount of money upfront and then use an ATM to get more. Airport exchanges charge a high exchange fee. In the Marrakech airport, there is also an ATM outside of the immigration and baggage control before you exit the airport. This is also the case in the Casablanca airport.
How do I bargain?
Morocco is a cash society and bargaining is a way of life. When you are making purchases you should be prepared for this. Whatever price they give you, cut it by 2/3. Then work from there to get to a point you both agree on. Don't appear too interested in any one object. This really is a game! If you really don't want something don't start the process and walk away. If you do want it but aren't willing to pay the final price you've been given walk away. Many times they'll come after you and agree to your price. If not, you probably can find it somewhere else.
What are general prices like?
The prices for things will vary depending on where you are geographically and in terms of a restaurant or grocery market etc. Read my post on the cost of things in Morocco for a general idea of prices.
Is Morocco Safe?
This is a loaded question and has many different levels. The simple answer is yes, Morocco is safe. Dive into more specifics in the post below where I discuss different types of safety and what to be aware of.
If you're worried about getting sick or hurt, having travel insurance is really important. With there being more disruptions in travel in current times having a good insurance policy is something that is very important!
Drinking Water Safely
Stick with bottled water. In cities, you won't get sick brushing your teeth in tap water, and if you live here chances are good you drink straight from the tap. But, who wants to chance it disagreeing with you?
Avoiding Scams
Scams are a concern for many travelers, and these guides will help you navigate the most common situations you may run into:
More Morocco Resources For First Time Travelers
This is all just the tip of the iceberg when it comes to planning your adventure. Check out the articles below once you decide that Morocco is your next destination:
If you're planning to spend time in Marrakech consider picking up a copy of my eating guide to the city. It's got all of my favorite spots and suggestions on where to eat across the city (and also organized by area!)
Tipping, is it done? How? Is it expected? If so, where and in what situations?
Tipping in Morocco is similar to Europe. A small tip is expected on a bill at a restaurant say 5-10%. For a service such as a guided tour again a small tip is appreciated though not required. Consider the value of the service you've had when tipping, if you do decide to tip. For example if you've hired a guide from a company for a tour and paid $100 then consider tipping about 100 dirham to the guide.
Want to know more? Check out this post.
Alcohol
Morocco is not a dry country. There is alcohol available here – there are even wineries and breweries. That being said being drunk is highly frowned on. There are bars, nightclubs and restaurants that serve alcohol in every large city. You also will find alcohol for sale in grocery stores like Carrefour or bottle shops. You should keep in mind that alcohol is highly taxed and you will pay quite a bit.