With lively cities, deserts and dunes, mountain landscapes and beautiful beaches, welcoming people and ancient cultures, and mouthwatering food, Morocco is an incredible tourist destination and you should make it a point to visit.
However, planning a trip to Morocco can be easier said than done – especially for those of us who have little free time to dedicate to the research any trip implies. Just as well, Morocco can be a challenging place to visit for some less experienced travelers – and in fact, even for more savvy ones.
If Morocco is on your travel radar, you're probably wondering what the best way to visit Morocco is for you. This is hardly a straightforward question to answer – the way you choose to visit a place normally depends on your travel style, needs and even on the budget (among other things).
Having said that, you do have three main options to pick from for your trip to Morocco – independent travel; a tailor made tour; and a group tour.
To make your life easier, I thought I'd summarize the main characteristics, benefits and shortcoming of each available option, so that you can pick which one suits you best.
Continue reading to discover which is the best way to visit Morocco for you.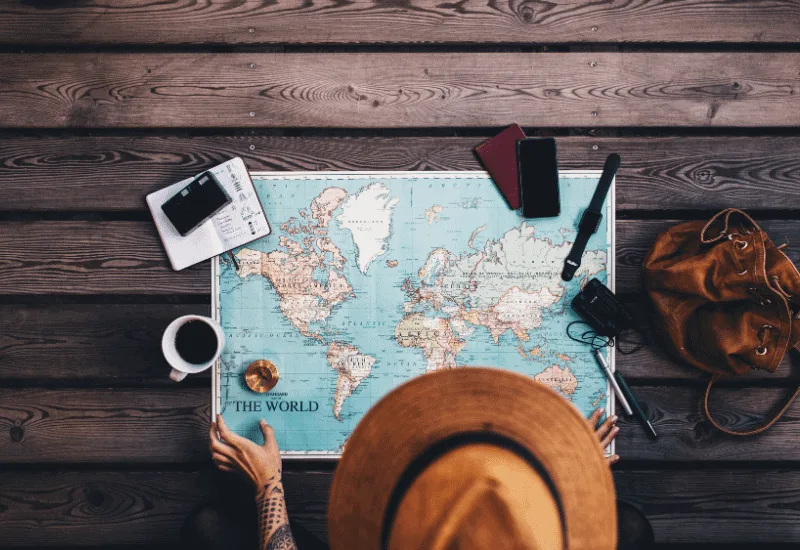 Independent Travel
Traveling independently – whether alone or with a friend – is one of the most exhilarating things you can do – especially if you enjoy adventure and if aren't too bothered when things don't go exactly as planned.
One important thing to consider when traveling independently is that unless you have a lot of time in the country you plan to visit, you can't really be spontaneous, but should plan your itinerary carefully – or risk seeing a fraction of what there is to see!
The main benefits of independent travel are:
Costs – it can be much cheaper than an organized group tour or a tailor made trip;
The trip is 100% crafted for yourself and by yourself – you have complete freedom;
Online engines such as Booking.com, GetYourGuide etc make it easy to book accommodation and activities;
Researching for the trip can be a lot of fun, and can easily get you daydreaming about the destination;
Technicalities (ie checking in at the airport or at hotels) is much quicker;
During the trip, you can meet lots of other like-minded travelers;
Just as well, it's easier to meet locals.
With so many benefits, obviously come also a few shortcomings. Here they are:
Independent trips can be difficult to organize, especially in countries where public transportation isn't reliable;
If traveling alone, the cost of accommodation may be higher (unless you stay in dorms);
Some places simply can't be visited independently – places like the desert or the Atlas Mountains in Morocco may require a guided tour;
Researching for a trip can be a hassle and truly time consuming, which is not ideal when you have a full-time job;
There can be safety issues (rare) or you may become a victim of local scams (more frequent).
Should you decide to travel to Morocco (or any other place) independently, here are a few tips that may help you make the most of your trip:
Stay in hostels or accommodation with communal spaces – it will help you meet other travelers, which may enrich your experience;
Travel light – the last thing you want is having to carry a heavy suitcase on a crowded bus;
Keep a low profile – don't wear anything flashy that will make you easily pass for a "rich tourist;"
Learn how to bargain;
Do some basic research on the main local customs as well as the most common local scams.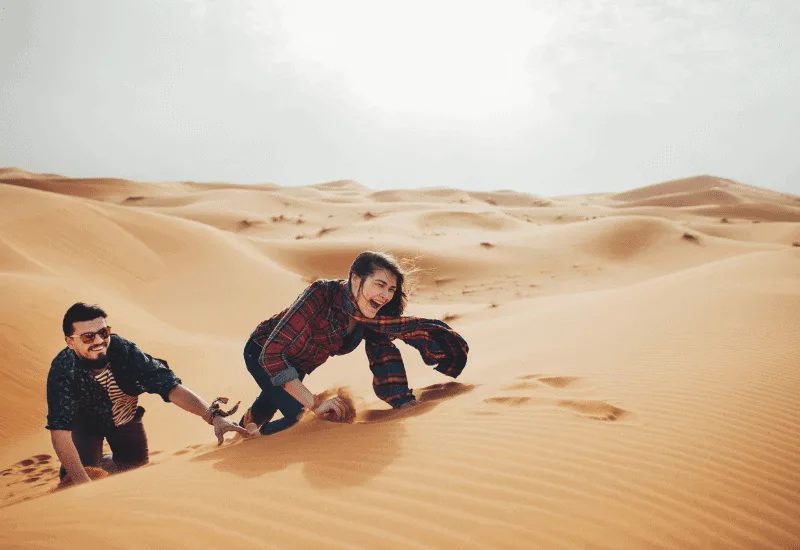 Tailor Made Private Tour
A tailor made tour is a great compromise for anybody who'd rather travel alone or independently, but has little time to plan the trip him/herself.
The main benefits of a tailor made tour are:
You get to pick your travel partner(s) – if any;
The trip will be solely based on your interests and travel style – if you have special interests (ie photography, or culture), the company experts will make sure that your expectations are met;
You set the budget and the tone of the trip;
An expert will be doing the research for you, as well as all relevant bookings;
It gives you 100% flexibility on the departure date;
You can decide how long to spend in a place and if you wish to get off the beaten path;
Should you choose so, you can have a private guide / driver who'll be taking care of you, so you don't have to bother with public transportation.
The main shortcoming of a tailor made tour is that it inevitably ends up being more expensive than an independent trip, especially if you don't want to have to fiddle with public transportation and request a guide / driver to accompany you.
Another disadvantage, should you decide to travel without a guide or driver, is that you may face the same issues of independent travelers – ie become a target of scams.
Here are a few tips in case you decide to travel to Morocco (or elsewhere) on a tailor made trip:
Research the company that will be planning your trip carefully – read reviews but also ask for recommendations.
Try to opt for a company that has local correspondents that can come to your aid in case of emergency, or as a minimum make sure you are given an emergency number of the company to contact should you need help.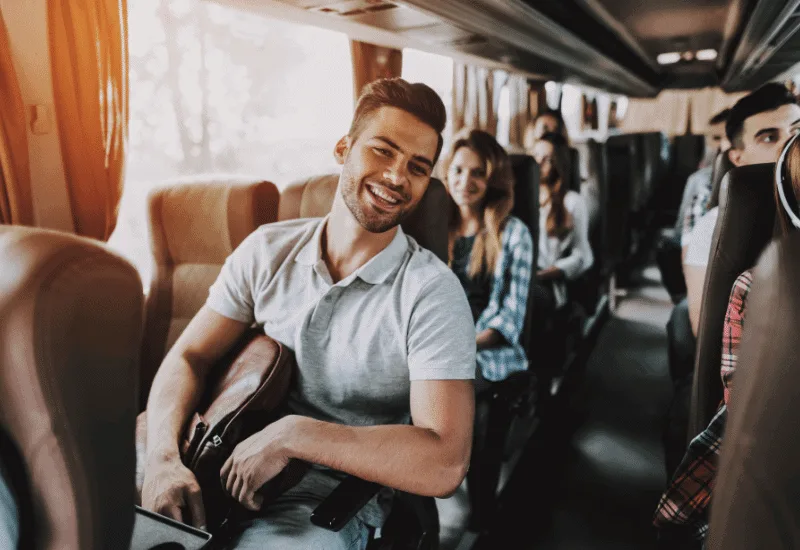 Visiting Morocco on a Group Tour
A group tour is a fun way of getting to know a country and – just as well – a bit more about yourself and other people. If you are sociable and / or worried about traveling by yourself, it's definitely a fantastic way to travel.
If you are considering this option for your trip to Morocco, you will be happy to know its main advantages:
A group tour is incredibly easy – you just have to find one that suits your needs, interests and budget and sign up for it;
You don't have to worry about researching things like hotels or activities for the trip;
It's usually cheaper than a tailor made tour;
The company takes care of all arrangements – transportation, hotels and activities are all taken care of;
You have a guide accompanying you – meaning you will learn loads about the places you visit;
You have web of local contacts taking care of your every need;
You get to meet other like-minded travelers;
It can be safer to travel in a group.
However, bear in mind the main shortcomings too:
Some tour companies aren't as good as they portray themselves to be;
Dates aren't flexible – you will have to travel on certain set dates and you may be unable to find a suitable tour for the dates you'd like to travel;
Alas, the itinerary is not flexible either, and you may end up not seeing all the places you'd like to visit or get off the beaten path like you had wished;
It's often more expensive than independent travel;
Your group may be a hit and miss – you may make incredible friends; but you may also find it hard to get along with other members in the group: you really have no control over the people you meet;
Just as well, some group tours may be too large – there usually is a minimum number of people for a trip to depart, but the maximum number may be up to 20 people or more!
You may not get enough private time / time by yourself;
You may have to share a room with someone or pay a single surcharge if you're traveling alone
Waiting times are all stretched – to check in at the airport or hotel; for others to be ready to leave, etc.: definitely not fun for impatient people!
Should you be considering to join a group tour for your trip to Morocco, here are some tips:
Pay a bit extra for a well-known company;
Make sure the tour company has a focus on responsible travel;
Go with an open mind – you may end up making some lifelong friends!
Tour Companies to Consider for Your Morocco Trip
The following are some tour companies that we recommend for planning trips to Morocco:
Roaming Camels Morocco – A great, small tour company that provides great service in English. As well as recommending them we've worked with them to create food-focused tours of Morocco you can book that are either 7 days, 10 days or 12 days long. RC provides private tours to Morocco for 2+ people.
Epic Morocco – If you're looking for a higher end, luxury company for travels in Morocco than consider Epic. They are well connected and responsive and work with a wide range of clients.
G Adventures – one of the more well known travel companies out there; it offers tours suitable for travelers of any age and travel style and has a strong focus on responsible travel.
As you can see, there are advantages and disadvantages in taking an independent trip, a tailor made one or in joining a group tour. The way you will decide to travel will inevitably have highs and lows, and will end up being a journey of discovery – of a new place, as well as self discovery. After all, you can't possibly know group tours aren't right for you until you try them; and you surely won't appreciate the challenges – and the freedom – of independent travel until you go on that self-organized trip.