I've had a lot of people ask over the years for resources to learn Arabic, specifically Moroccan Arabic. There's not a lot out there and honestly, the best way I've learned has been to live here. I know that's not a reality for everyone.
The first things to learn in basic "darija" Arabic are greetings. I'm going to work through the basics you'll need to deal with day-to-day life. This is also where most learning resources end. I've found very little that goes beyond basic vocabulary and phrases.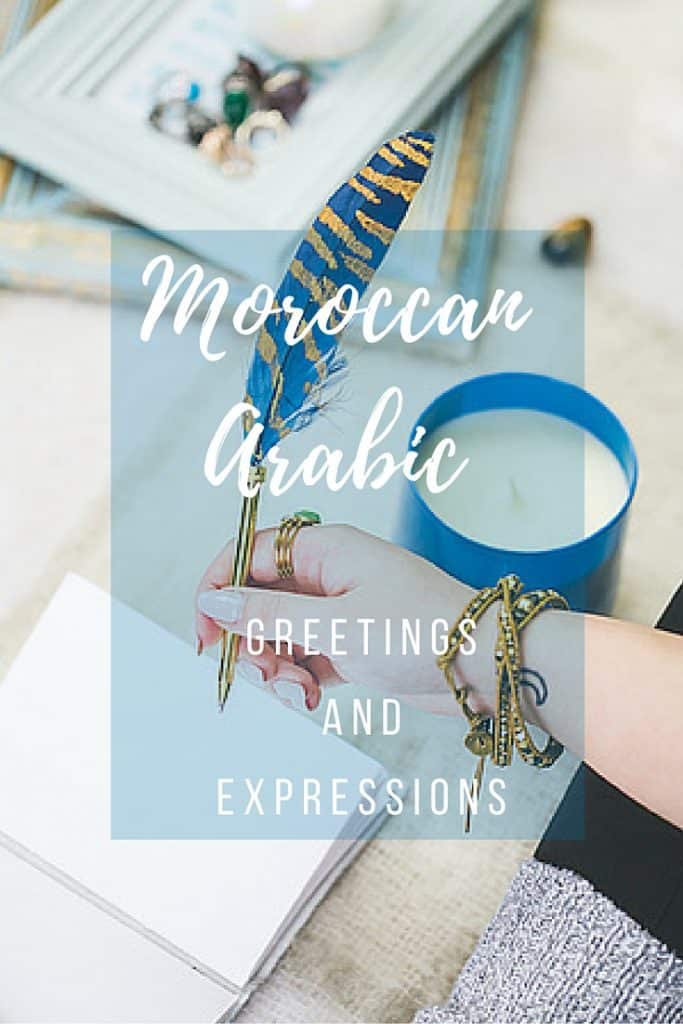 Bear with me as I'm learning too, but with the help of MarocBaba we hope to make this a valuable resource. He'll be recording some audio to go with the lessons so that you can hear the correct pronunciation, as well as double-checking my translations. I'll have several downloadable pages that go with each lesson.
One will be the overview of terms. Another will be some type of exercise, game, or other reinforcement. (Ha, bet you didn't know I trained as an ESL teacher too! Not an Arabic teacher but I've got some teaching skills up my sleeve!) I've transliterated the pronunciation of these words as to how they sound to my English-speaking ear.
Moroccan Arabic is typically not written in Arabic script – there are some sounds that don't exist as Roman letters so you'll often see them written with a number like 3, 7, or 9. I won't get ahead of myself and am not using any of those words here. There's no standard spelling for these words as Darija is primarily an oral language.
Tips Before You Start Learning Darija
1. Start with the basics – focus on learning basic phrases and grammar before moving on to more difficult concepts.
2. Don't be afraid to make mistakes – everyone makes them when learning a new language, so don't be discouraged if you make a few yourself.
3. Practice, practice, practice – the more you use your new language skills, the better you'll become at them. Find opportunities to practice with native speakers or other learners.
4. Be patient – learning a new language takes time, so don't expect to be fluent overnight – or even have some of these words stick. Keep trying and you'll get there eventually!
5. Find a good Arabic language course – there are many different ways to learn Arabic, but finding a course that suits your needs and learning style is important.
Greetings and Introductions in Moroccan Arabic
You may already know these, and if you do take some time to review them. If you're planning a visit to Morocco, these are some of the easy phrases you can use in situations to show people you have learned a little of the language.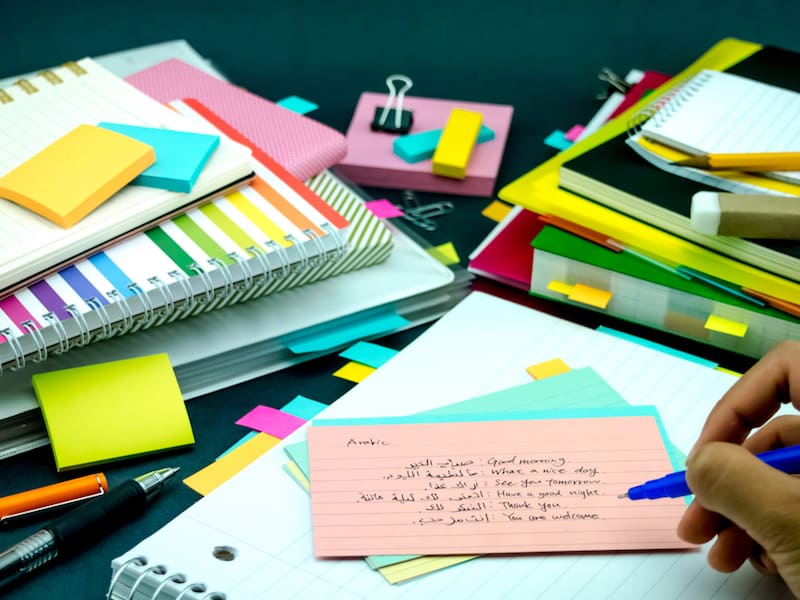 Greetings in Darija
As-salaam Alaykum —– (literally) Peace be with you – interchangeable for "hello"
Walaykum As-salaam —- response
Sbah l'kheir —– Good morning

Labas? —- How are you?

Labas…mama, baba, drari, rajl, mrt —- how is your mom, dad, kids, husband, wife
Culshi mzien? —– Everything is good?
Alhamdulilah —— Thank God
Culshi mzien. —– Everyone is good. (statement)

Inta? —– and you? (to a man)

Intiya? —- and you? (to a woman)
Useful Expressions in Darija
Fimt? —- Do you understand? (to a male) If you understand you can answer "Fimt" in an affirmative tone.
Fimti? —- Do you understand? (to a female) If you understand you can answer "Fimti" in an affirmative tone.
Iyah —- Yes
La —- No
Waloo —- nothing (fihmt/i waloo – I don't understand anything)
Ma'arft – I don't know/I'm not sure.
Afak —- Please.
Shukrun —- Thank you.
Aoudi Afak — Repeat please.
Meshi Mushkil — It's not a problem.
Kayn Mushkil — It's a problem.
Kayna…..? —– Do you have?
Owni afak – Help me please
Atini…. —- I would like
Chwiya —- a little
Bezaf —- a lot
Smahli — Excuse me (to a man)
Smahaliya — Excuse me (to a woman)
Mashallah — When something is good or nice (like "your child is so cute mashallah")
Bismillah — Blessing said before doing something
Arabe — Arabic
Ingles – English
There are many, many more useful expressions and phrases to learn but this is a small sampling to get you started!
Additional Resources to Learn Darija