Planning a family visit to Morocco?
Likely the thought of what your kids will be eating on the trip has crossed your mind! We have compiled a list of our best bets to tempt your children. While we know some kids are willing to try just about anything others may be less adventurous.
With that in mind we put together this lest of foods that we think will tempt your kids – and no chicken nuggets and french fries didn't make the cut! Read on and start planning your Moroccan-inspired, kid-friendly menu on your travels.
Chicken or Kefta Brochettes (Kebabs)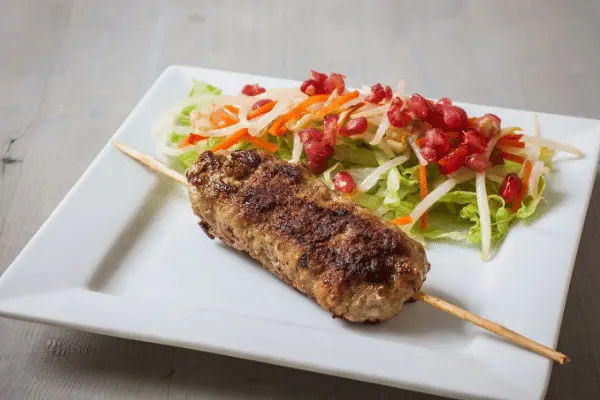 If your child is a picky eater, then this is the option for you. Most restaurants in Morocco have simple grilled skewers on the menu; often served with fries. Chicken, beef, or lamb and if you are near a beach, grilled fish kebabs are often an option. Typically these come with some spices but are not spicy or overpowering.
Mkawra (Moroccan Meatballs + Egg Tagine)
Another option for the finicky palette. This one might sound bizarre, but when it's served piping hot out of the oven, it looks and smells delish; hungry kids will love. Moroccan meatballs slathered in bubbling tomato sauce with Moroccan spices and covered in eggs.
The whole shebang is cooked into a clay tagine and popped into the oven for a beautifully browned top. Perfect with Moroccan bread on the side. You can order it plain or sometimes it comes with other things like olives or green peppers. Opt for the egg, meatball and tomato sauce version for picky palates.
Seffa Medfouna (Saffron Chicken with Vermicelli Noodles)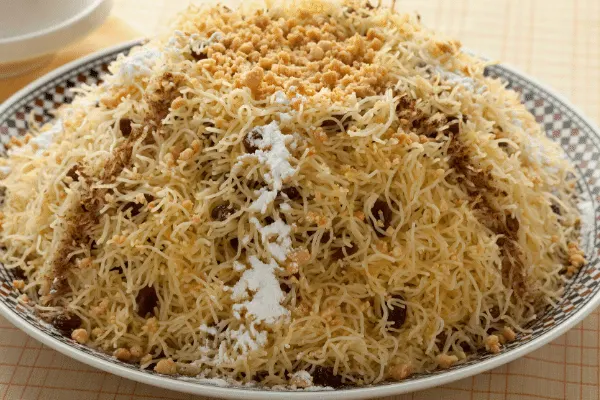 This is the dish for the child with a sweet tooth! Seffa Medfouna is delicious sautéd chicken dish with saffron and vermicelli noodles sweetened with raisins, butter and powdered sugar. The dish is then topped with even more powdered sugar, plus cinnamon and ground fried almonds! Sounds odd? It actually works!
And here's a fun fact-Morocco is a leader in saffron exportation with only a few regions in the country where saffron crocuses can be found and harvested. The process is extremely labor-intensive; hence the typical expensive price tag on the spice abroad. Moroccan women play a key role in saffron production and promoting the participation of official women's cooperatives and non-profits is a recent goal of ethical tourism in Morocco. A win-win for all.
Kefta Meatballs With Couscous, Pasta or Rice
This recipe is a fusion of traditional Moroccan (kefta) and non-conventional Western cuisine. Kefta is ground beef with Moroccan (not hot) spices. If your child is particularly finicky, many cafés and restaurants will offer kefta as spaghetti bolognaise.
Haria Soup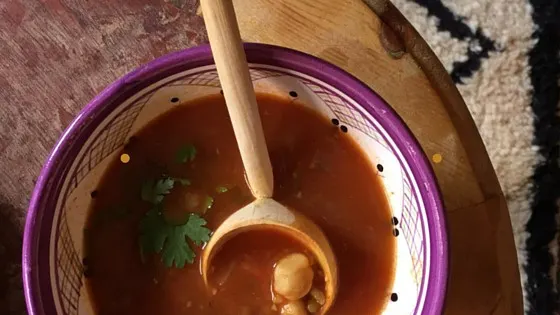 This soup is a fabulous option for kids; we liken it to a minestrone soup with a Moroccan flair. Hearty and served with or without beef, harira is popular with Moroccan bread on the side; it's a meal-in-one for everyone in the family. And if you throw in a Moroccan salad (often a mix of tomatoes, cucumbers, onion, parsley and green peppers), it's perfect for adults, too!
Moroccan Bread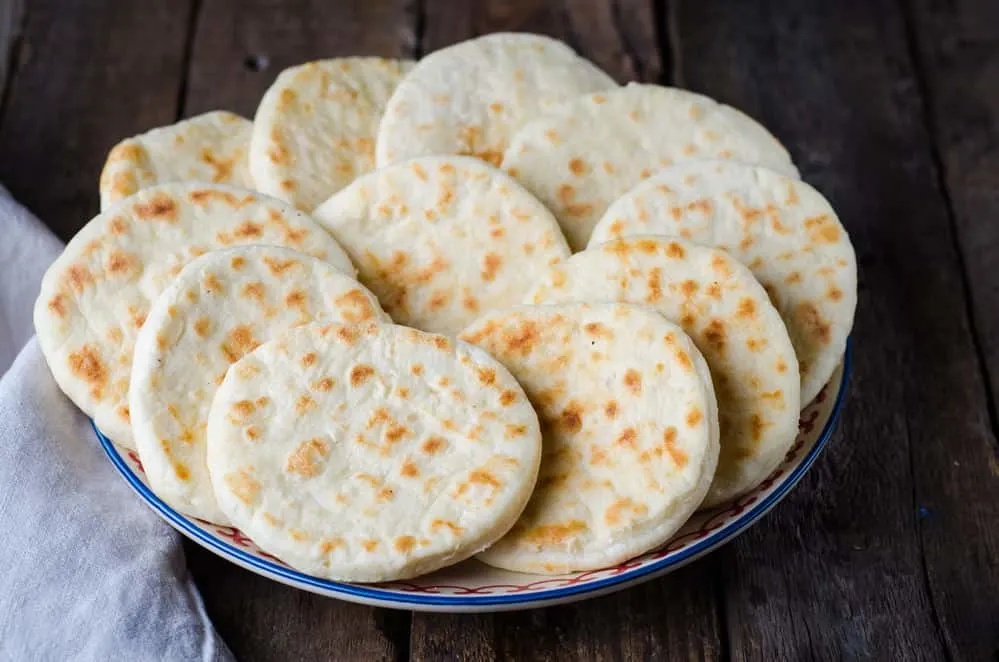 Speaking of bread, Morocco is teeming with wonderful bread choices. Luckily for us, Moroccans take their bread seriously. It is widely believed that a meal is not a real meal without bread.
The choices are vast, including msemen, a soft, flat bread that is particularly divine when it's piping hot and fresh out of the oven. Msemen can be served with honey, Nutella, or jam + butter as a crêpe-like breakfast. It can also be served on the side of a savory meal for lunch or dinner.
Essentially, it's always good! Beghrir is also a kid fave; it's a spongy, melt-in-your-mouth Moroccan pancake made from semolina and children will love it for breakfast served with jam or honey. Harcha is another popular choice for children. It's made with semolina, pan-fried and has the texture of cornbread but it's not sweet. Add honey or jam and kids will be delighted.
Moroccan Cookies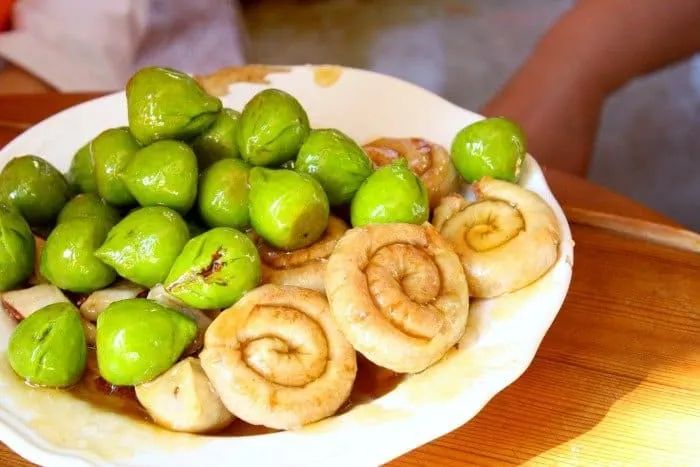 Trust us, this is a fave for children! Moroccans love their sweets and Moroccan cookies are widely available across the country for those with a sweet tooth. Pop into a local pâtisserie (bakery) and sample these delights. The choices are sablé (shortbread texture), almond-based, and often sweets are drizzled in honey.
There are specific cookies for different holidays in Morocco as well. Let's just say there will never be a sweet shortage in Morocco and that's just fine with us!
Mint Lemonade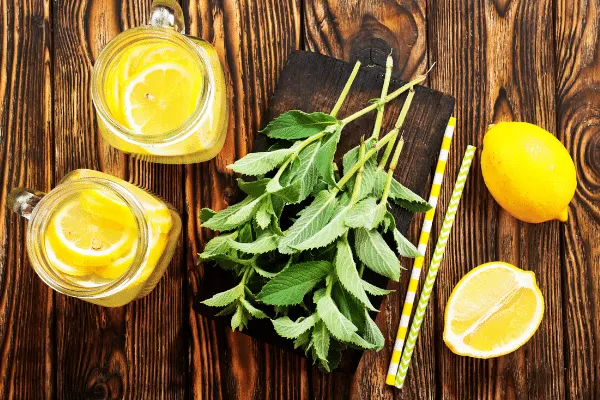 We are ending with lemon mints as kids go crazy for this deliciously simple and thirst-quenching drink. Luckily, it's widely available at restaurants and cafés all over the country. Easily made with still or soda water, sugar syrup, lemon juice and bountiful amounts of muddled fresh mint, it's also a perfect pick-me-up after a long day of sightseeing.
Note-If your child has food allergies, check with the restaurant or café to see what options they have. Morocco invests heavily in tourism and venues that cater to food sensitivities are becoming more prevalent throughout the country.