Today's post is at the request of a reader who will be traveling to Morocco soon. The topic may seem straightforward to someone living in North America or Europe. If someone has a nice shirt you might say, "wow I really like your shirt!" to which they'll typically respond, "thank you!" or some variation of this conversation. Certainly, the frequency and context of making and accepting compliments vary depending on the country however it most often is simply an exchange of pleasantries.
Not so in Morocco.
There are some unwritten rules to complimenting here – and you'll find yourself more at ease if you know before you go. Before I get into this let me point out it's impossible to generalize ALL Moroccans, certainly not all of these apply to everyone. There is a wide range of protocol depending on social class, where in Morocco they live, and whether it's a rural or urban environment. None of these will fit everyone, and I'm sure I've missed some – please keep that in mind while reading!
To illuminate the points I'll give some examples.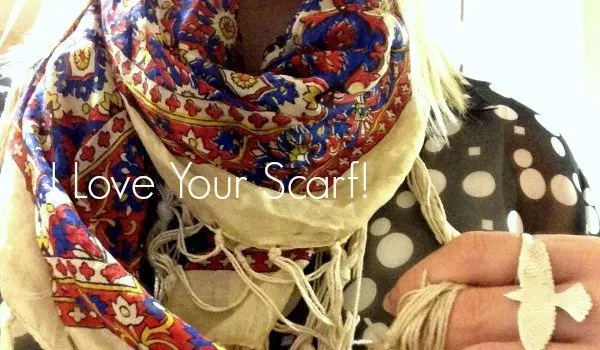 You: Wow! I really love your scarf! Where did you get it?
Your Hostess: Oh you like it? You can have it!
You: Oh no no I just was wondering where I could get one too.
Your Hostess: No, no I insist! *hands over scarf*
Awkward pause.
Crap.
How to Deal with This Situation
Option 1: Take the easy way out avoid complimenting altogether.
Here's what I've learned we (Americans) often use compliments as a means of small talk. A lot of times we don't genuinely mean it, sure we might like something but we're not head over heels with it and we certainly don't want it for ourselves. Other times we are curious because we'd like to buy it or something similar but we don't want yours. So if you find yourself veering this way, just stop talking and enjoy the silence.
Option 2: Accept the gift if it's given…
…but be prepared to give the giver something of equal or greater value the next time you see them. So it seems really genuine that a gift is given this way but know there's usually some expectation that you'll be giving a gift back at some point that is of equal or greater value. Of course sometimes it really is genuine but the rest of the time there's an expectation of something more.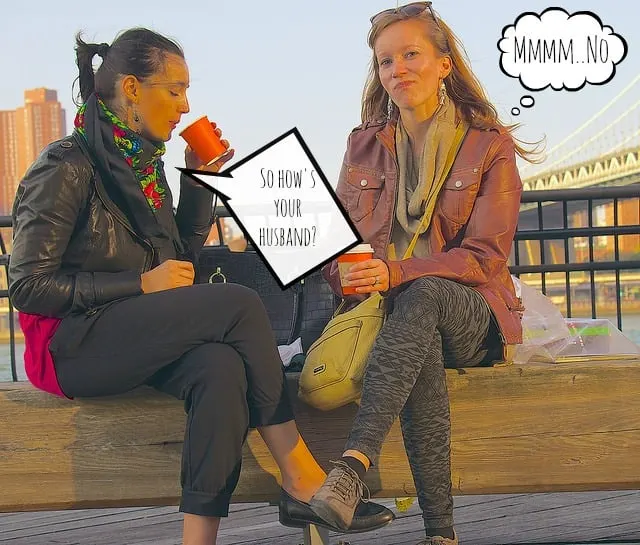 You: Oh it's so nice to see you! How have you been?
Your Hostess: Wonderful and you?
You: Really good! How is your husband? It's been so long since I've seen him
Your Hostess: Fine.
You: Of wasn't he going to get a new job or promotion?
Your Hostess: Yes.
You: And? What happened? He's such a good man and hard worker I'm sure he got it!
You Hostess: *Changing subject*
This conversation went downhill fast. Some general advice, don't talk about another woman's husband or if you're a man don't ask about another man's wife. It's fine to casually mention or ask about them (and other family members) in conversation but not at length, and nothing beyond a very basic question. This may be slightly different if you are really good friends but if you are acquaintances or have just met don't do it. I asked MarocBaba if he ever asked his friends about their wives and it was a resounding no. When I asked why he was puzzled as to why someone would ask that and said he would be offended if someone asked him about me in anyway beyond just a general inquiry. It's just not polite.
Gift Giving Advice
Lots of people ask me for suggestions on what to bring as gifts to family and friends in Morocco so here is some general advice.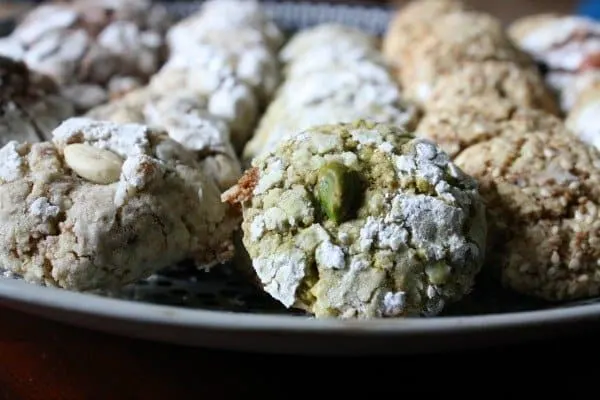 Don't bring homemade gifts – it's not what's "from the heart" that counts. Really, it's a nice thought but handmade gifts here hold almost no significance. People really do want material things.
If it's a long-term friendship – keep track of gifts (birthdays/weddings/etc) the expectation is when it's your turn to give a gift you give something at least the same value and possibly slightly bigger.
Gift ideas for first-time meeting (prospective) family members;
nice chocolates, cookies, or candies
perfume for women
small toys if they have children
candles
kitchen towels or tablecloths
baseball hats (men and boys)
You may be invited to visit someone's home in Morocco. It could be a friend or someone you've just met. In these situations, it is customary to bring a gift. Invitations are often extended for lunch or coffee time. Some ideas of things to bring;
cookies
small gift or treat for kids
flowers
sugar cones – this is common in rural areas especially or brought to families if someone has died.
I tried to cover some of the larger issues here but if there's something I've left off that you're still wondering about leave a comment and I will do my best to answer in the comments or update the post.