This Moroccan Beet Salad with Orange and Pomegranate is a delicious healthy meal. Made with tender beets and orange zest, the flavor of this beet salad recipe is one of the best.
This pomegranate and beet salad is the perfect addition to any meal and will be the dinner star. Not only does it look beautiful, but the multitude of flavors can't be topped.
The bright colors of this side dish draw the eyes, and the flavor draws in the craving. Toss this with toasted sesame seeds and walnuts for an extra added crunch. This is a fantastic Moroccan salad to add to your table.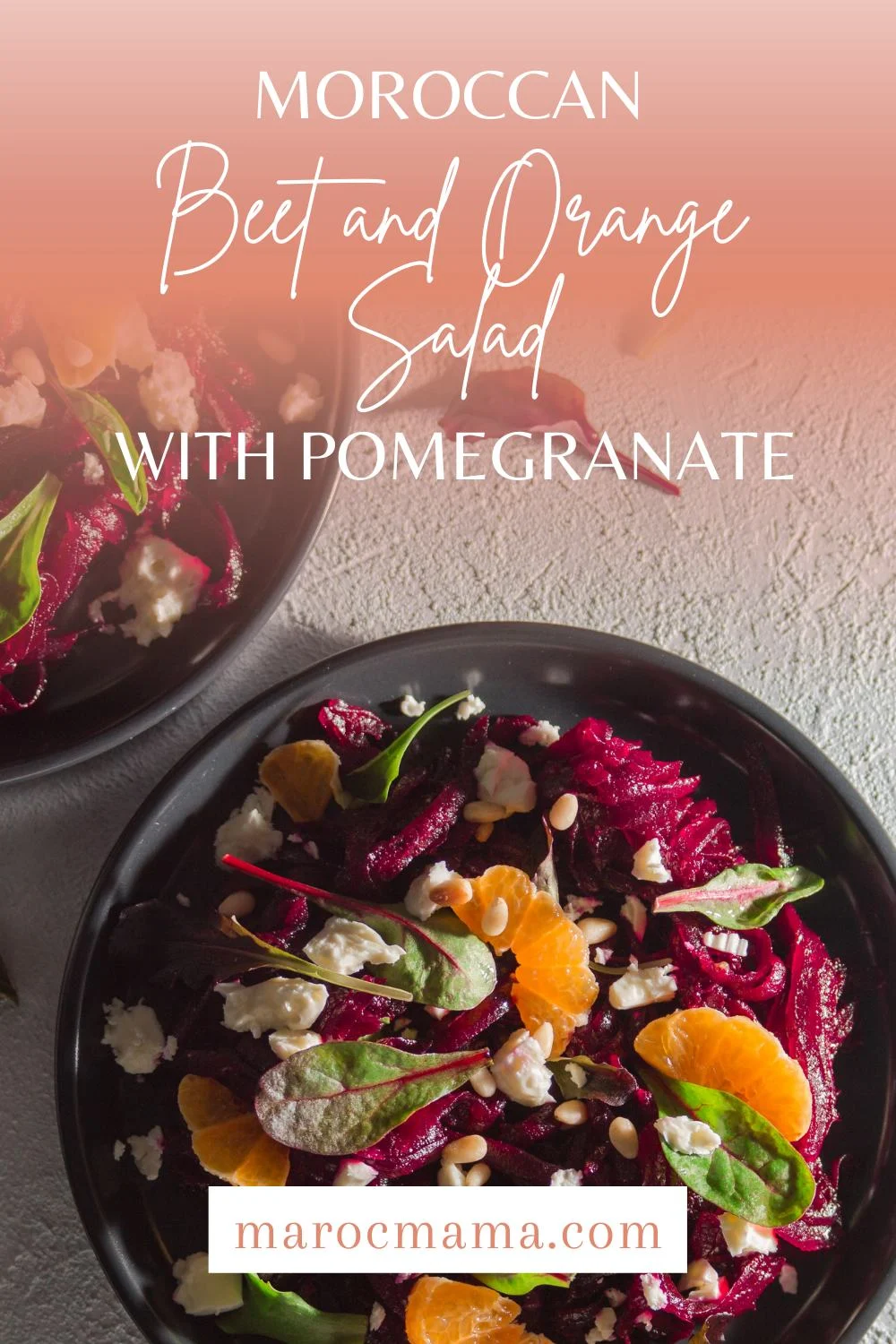 Moroccan Beet Salad with Orange and Pomegranate
When craving a simple side dish that hits all the flavor notes, this salad recipe must be at the top of your list.
The sliced onions paired with the texture of the beets create the perfect pairing in your mouth.
While I tend to make this as a side dish to share with family and friends, nothing is stopping you from enjoying it as a main dish.
MarocMama Digital Cookbooks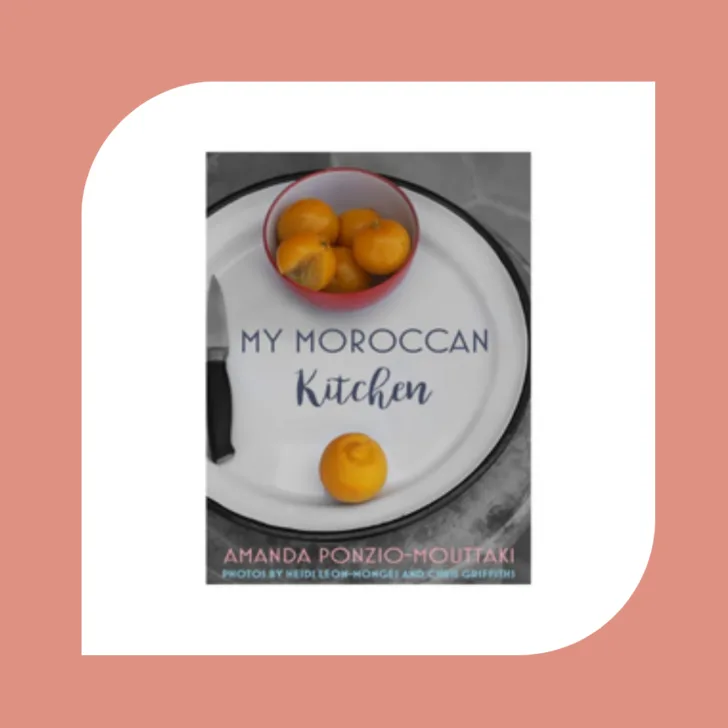 My Moroccan Kitchen
$10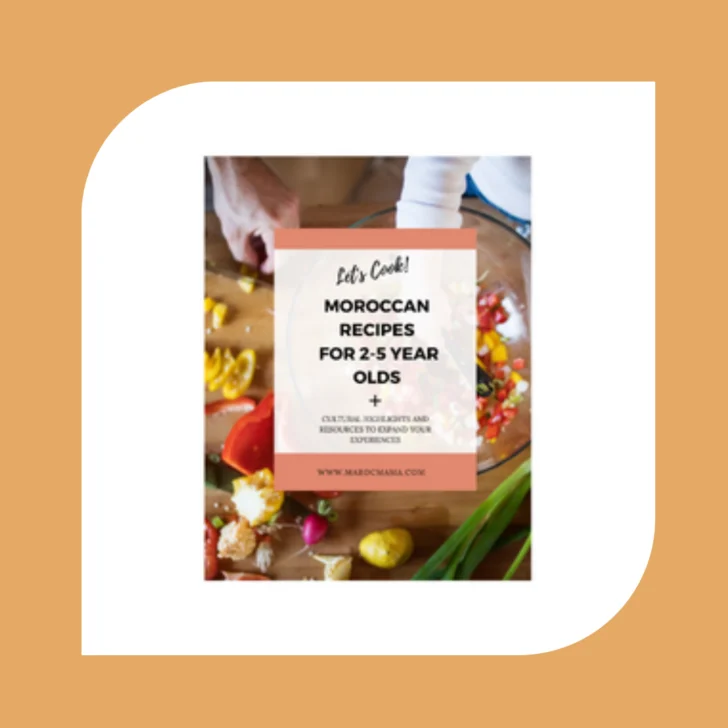 Preschool Moroccan Cookbook
$5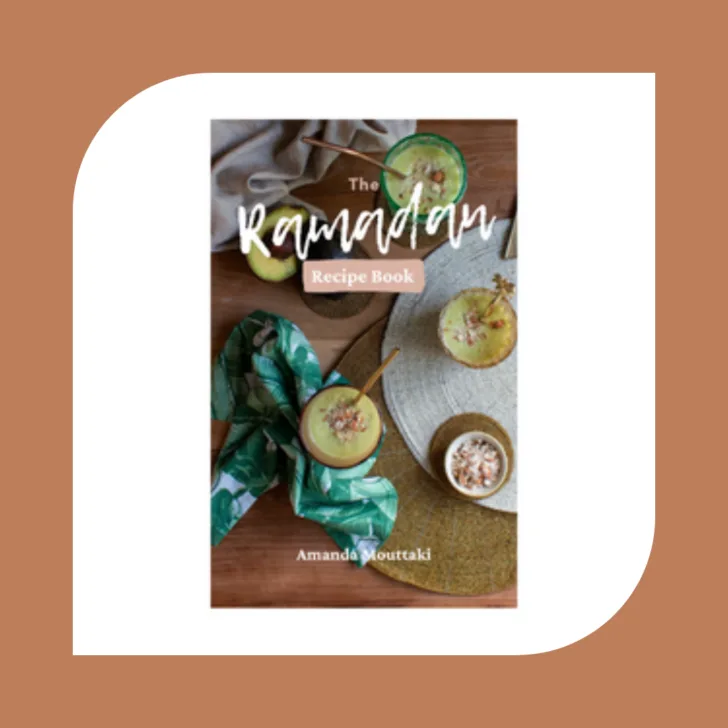 Ramadan Cookbook
$8
Why You'll Love This Moroccan Beet and Orange Salad Recipe
Made with healthy ingredients
A light and delicious side dish
Easy to prepare in a jiffy
Perfect for serving at gatherings and parties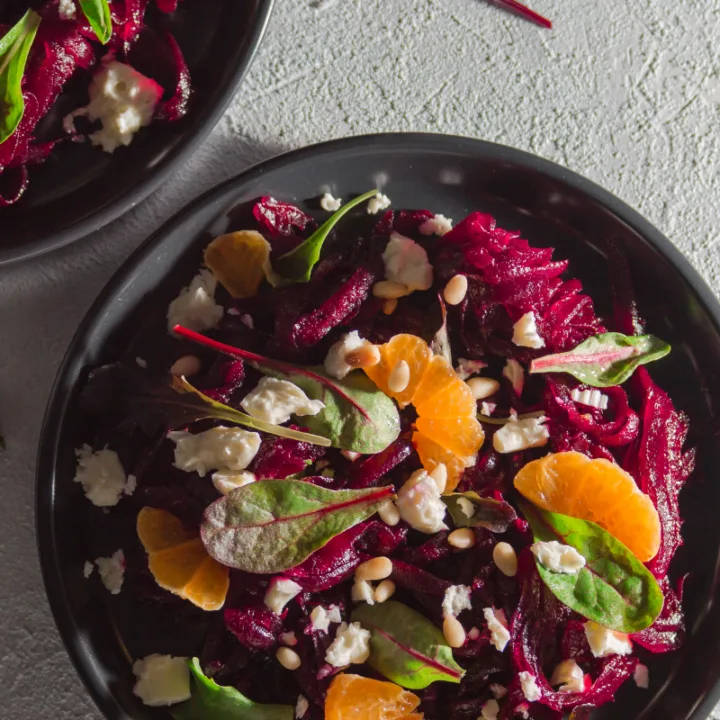 Moroccan Beet and Orange Salad with Pomegranate
Ingredients
2 cups of diced cooked beets
2 tbsp Mint, fresh packed leaves
1 red onion sliced
1 tbsp orange zest
1 tsp salt
1 tbsp olive oil
1 tsp cumin powder
1/4 cup orange juice, freshly squeezed
¼ cup arils from pomegranates
¼ cup chopped walnuts
Instructions
In a bowl, mix olive oil, orange zest, orange juice, cumin powder, and salt.
In a serving bowl, combine cooked beets, fresh mint, cilantro, sliced onions, pomegranates, and chopped walnuts.
Add the dressing and toss until everything is mixed together. Top with some more mint and serve.
Helpful Tips
Add extra mint at the end so that the flavor stands out. If you don't, the mint mixes in and can get overpowered by all the other flavors.
You can use other nuts besides walnuts. Peanuts, cashews, and almonds would work, too.
How to Store
If you prep and make this salad ahead of time, store it in the fridge in an airtight container. The flavors will continue to mix together and become stronger.
If you have leftovers, store them the same way, but make sure to eat them within 2 days.
Common Questions
How do you prepare beets for a salad?
To add the beets to the salad, you must cook them first. You can cook them in the oven or boil them in water.
Once cooked, peel off the skin and dice them into pieces.
How do you make beets not taste like dirt?
To get that dirt and mud flavoring off of beets, clean them well and then season them. Salt or some sort of citrus seasoning will help to get away that bitter and unpleasant taste.
Can you use different types of beets in a salad?
Yes, you can change the variety of beets you want. Red and golden beets are good choices, but any type will work.
How long does beet salad last in the fridge?
As long as you have it stored in an airtight container and kept in the fridge, the beet salad will last 2-3 days. The sooner you eat it, the fresher the taste and flavor.
More Moroccan Salad Recipes with Oranges You'll Love
Moroccan Orange and Olive Salad
Mediterranean Fennel and Orange Salad