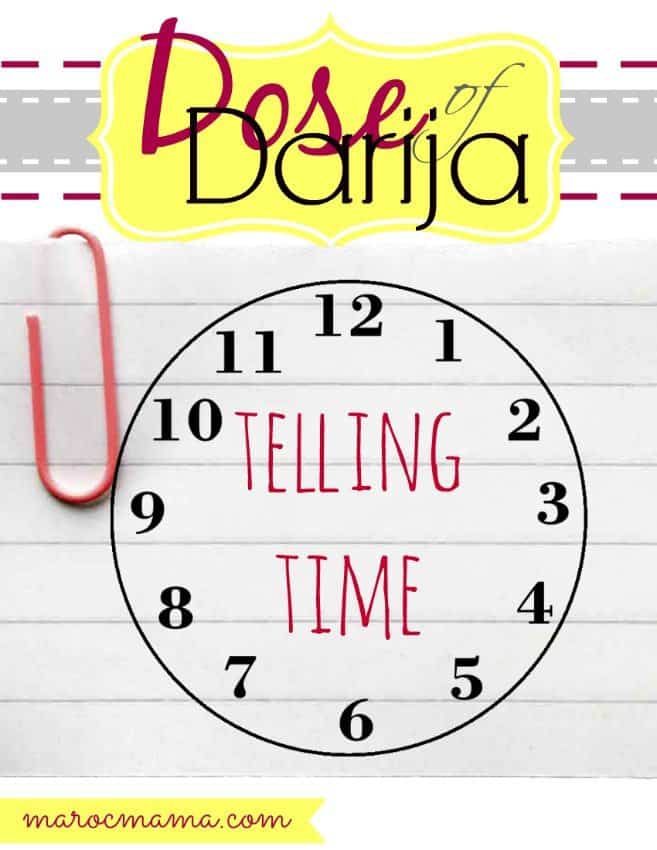 Time for another language installment! Today I'm sharing some basic vocabulary that relates to numbers and telling time. Learning numbers was one of the best and most important things I learned. It makes bartering in the markets and generally understanding prices and transactions so much easier. I also found being able to ask and know what time it was to be helpful. It might not seem like an issue when everyone has a phone with digital time on it but you'll be surprised how often this comes in handy.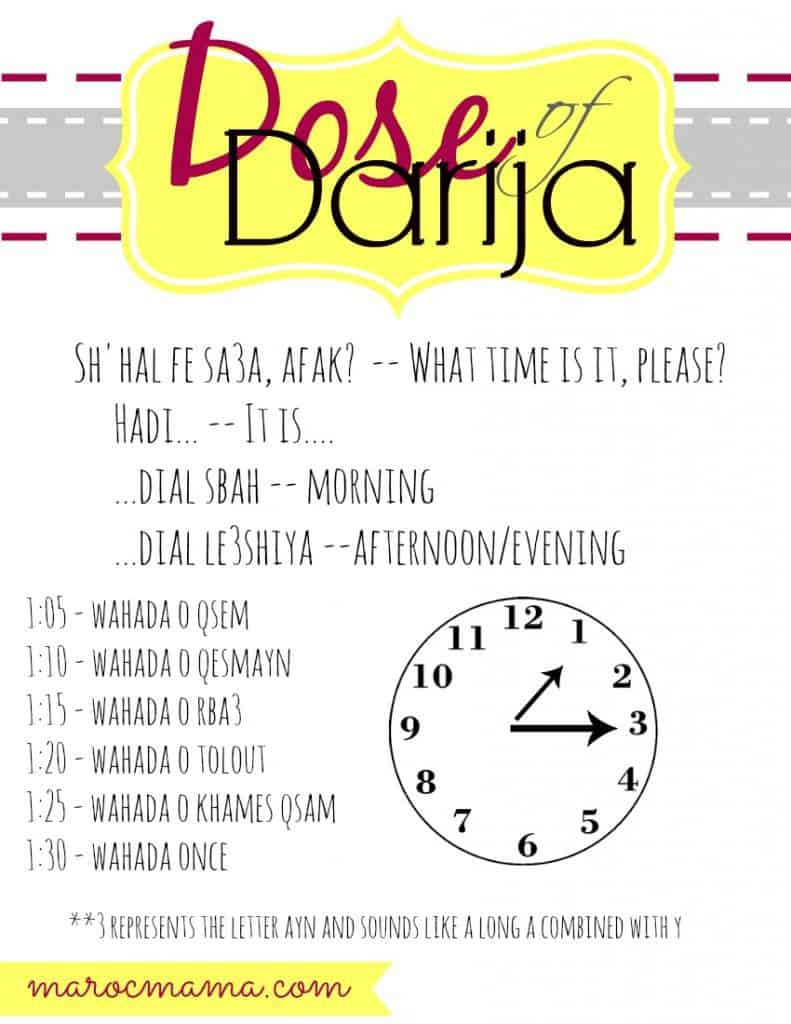 In the downloadable pack you'll find several pages with vocabulary and practice activities. When telling time every 5 minutes has a specific term attached for it. You can of course say 1:05 (wahada o khamsa) but wahada o qsem is how you would say 5 after 1. Another note, time is given in the present hour until the 40 minute mark of the hour when the remaining time increments are then named using the coming hour. So, 1:40 is said like 20 minutes to 2 and not forty minutes after 1.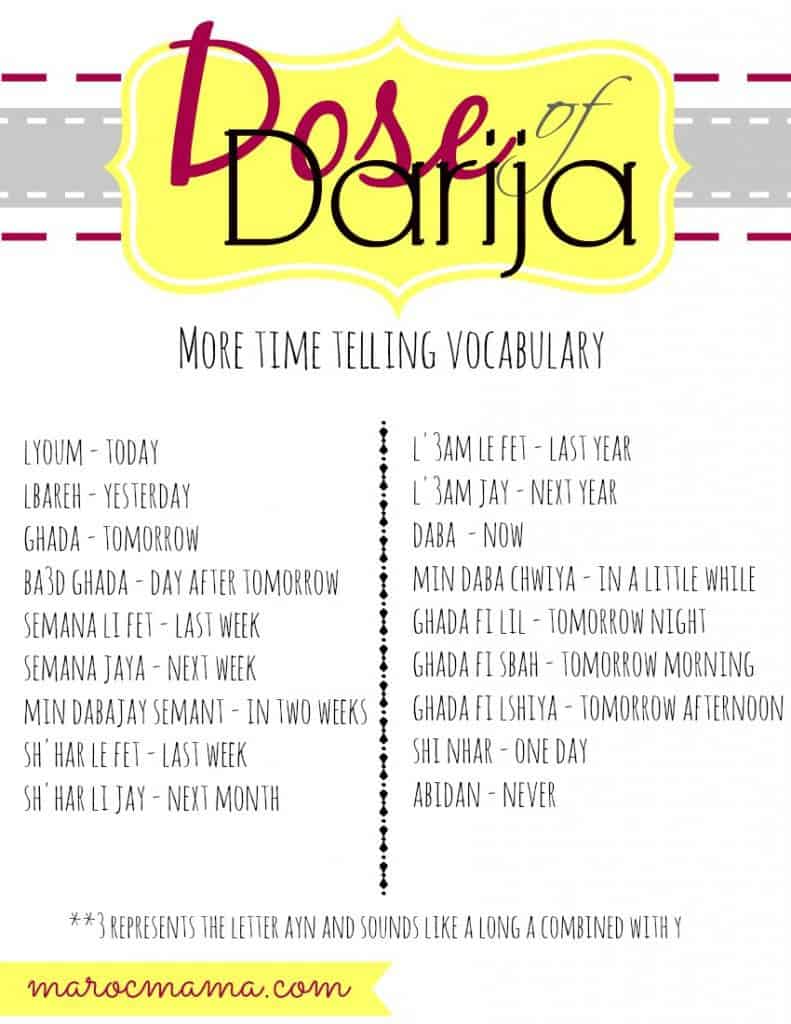 Have you wanted to know how to say "tomorrow" or next week? There's more to telling time than just reading a clock! I'm including vocabulary on time placement in this download too.
So what's included?
a page on all the numbers
two clock practice activities,
vocabulary relating to using a clock
vocabulary for naming other time placement
number vocabulary
Download Now: Telling Time
**Disclaimer, I am learning Darija and am not a native speaker. I am the first to admit there may be mistakes here, but I have had these reviewed by native speakers. Know that words will be pronounced differently in different parts of Morocco. I don't intend for this to be an all encompassing learning resource, it's simply material to get you started. You can visit my Language page for even more resources.