There are a lot of options when it comes to researching flights to Morocco. Here, I'll specifically be talking about flying from the United States (US) to Morocco. (Watch for updates down the line that will includes routes from Canada to Morocco as well).
There are limited options when it comes to direct flights to Morocco from the USA. There are no direct flights to Marrakech from the USA, only Casabalanca. While Royal Air Maroc, the Moroccan national carrier, is opening up more routes from US cities they are limited.
Currently, there is a NYC to Morocco flight as well as the option to fly from Boston, Washington-Dulles, and Miami to Casablanca. If you prefer a direct option you'll need to choose one of these. Royal Air Maroc rarely discounts their flights and during summer months especially the price of flights increases significantly.
If you're open to making a connection there are a lot of great options. We LOVE using connections when we fly to discover new places. For each of the routes I will share below you can also find additional information on each one of the cities with a layover stop.
Advice for Layovers When Traveling to Morocco
My general advice for layovers is to schedule them short enough that you aren't spending a lot of time in the airport OR schedule them so that you spend enough time to get out of the airport and explore! For each of the layover cities, you can click the name of the place and be taken to a new page that has information such as;
what to do in the airport
where to shop in the airport
where to eat in the airport
where to sleep in the airport
where to stay outside of the airport
getting to and from the airport and city
ideas for a layover of 6 hours or less
ideas for a layover of 6 hours or more
tours that run directly from the airport
if the city has a layover stop program
The routes are based on the layover city not on the origin or final destination. I will attempt to include as many of the origin cities as possible however you can almost always change this based on how many stops you are ok with. For this example, the options will have one-stop between leaving the US and arriving in Morocco.
Flight Route One: Madrid or Barcelona
Airline: Iberia/American/FinnAir (codeshares)
Origin Cities: Chicago/New York/Boston/Miami/Los Angeles
Destination Cities: Casablanca/Marrakech
I have flown this route more often than I care to admit and arguably the Madrid airport is my second home. (Even my kids know this place by heart and can tell you exactly what food options are in terminal 4S!). So if you're opting to take this route, be sure to read my guide on a layover in Madrid or a layover in Barcelona.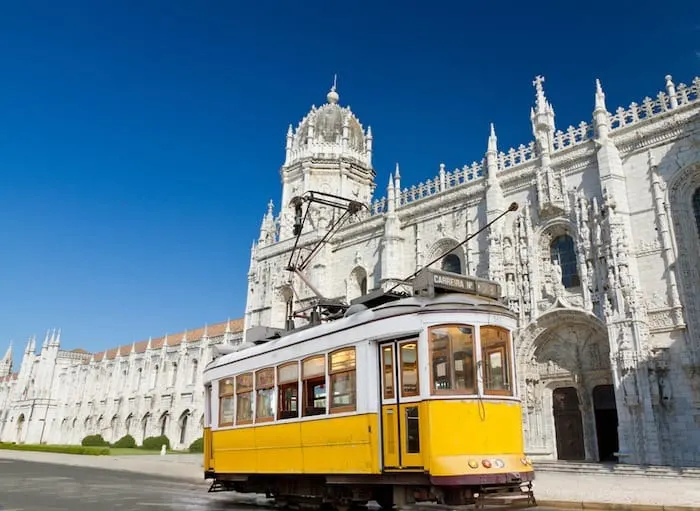 Flight Route Two: Lisbon
Airline: TAP
Origin Cities: New York/Chicago/San Francisco/Miami/Boston/Washington DC/Newark/Baltimore
Destination City: Marrakech
This line is somewhat new coming into Marrakech but is a good option with short connections. The Lisbon to Marrakech leg is only a 1 hour flight and the time in airport is usually under 4 hours. TAP also has a layover program if you did want to spend more time in Portugal – you can find out more in the post about Lisbon!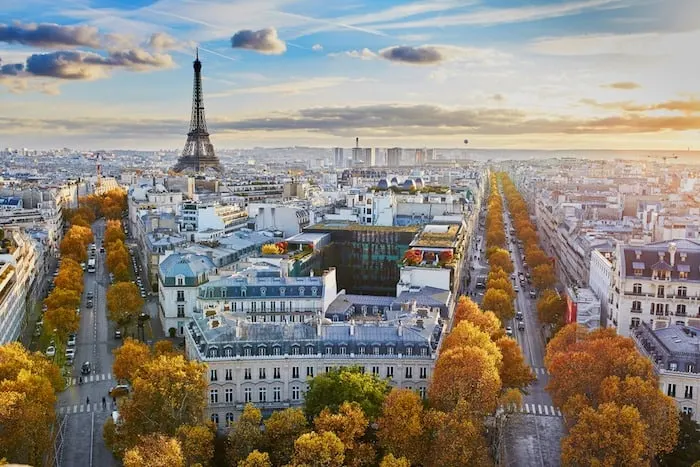 Flight Route Three: Paris
Airline: Air France
Origin Cities: Atlanta/Minneapolis/Seattle
Destination City: Casablanca/Marrakech/Rabat
Air France is one of the oldest airlines flying into Morocco, due to its long history in the region. It also flies to Rabat making it one of the few international airlines making this connection.
Check Flight routes on Skyscanner below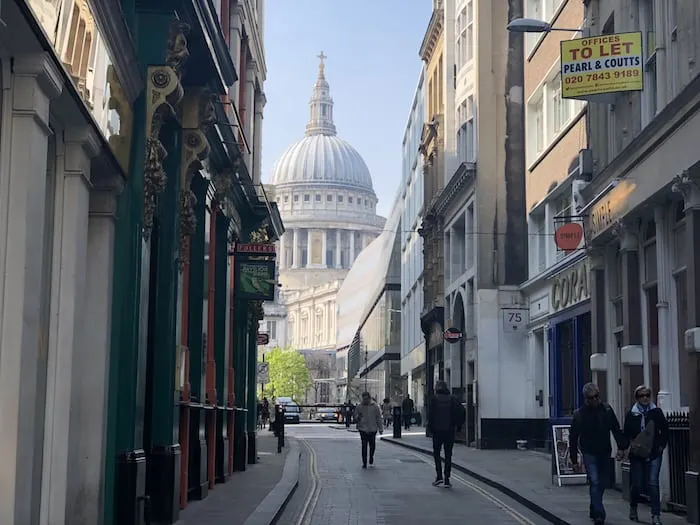 Flight Route Four: London
Airline: British Air
Origin Cities: New York/Miami/Chicago/Dallas/Boston
Destination Cities: Casablanca/Marrakech
British Air options will fly you through London to either Heathrow or Gatwick depending on the flight origin and routing. Both are decent options though if you plan to take advantage of a long layover, Heathrow is easier to access the city.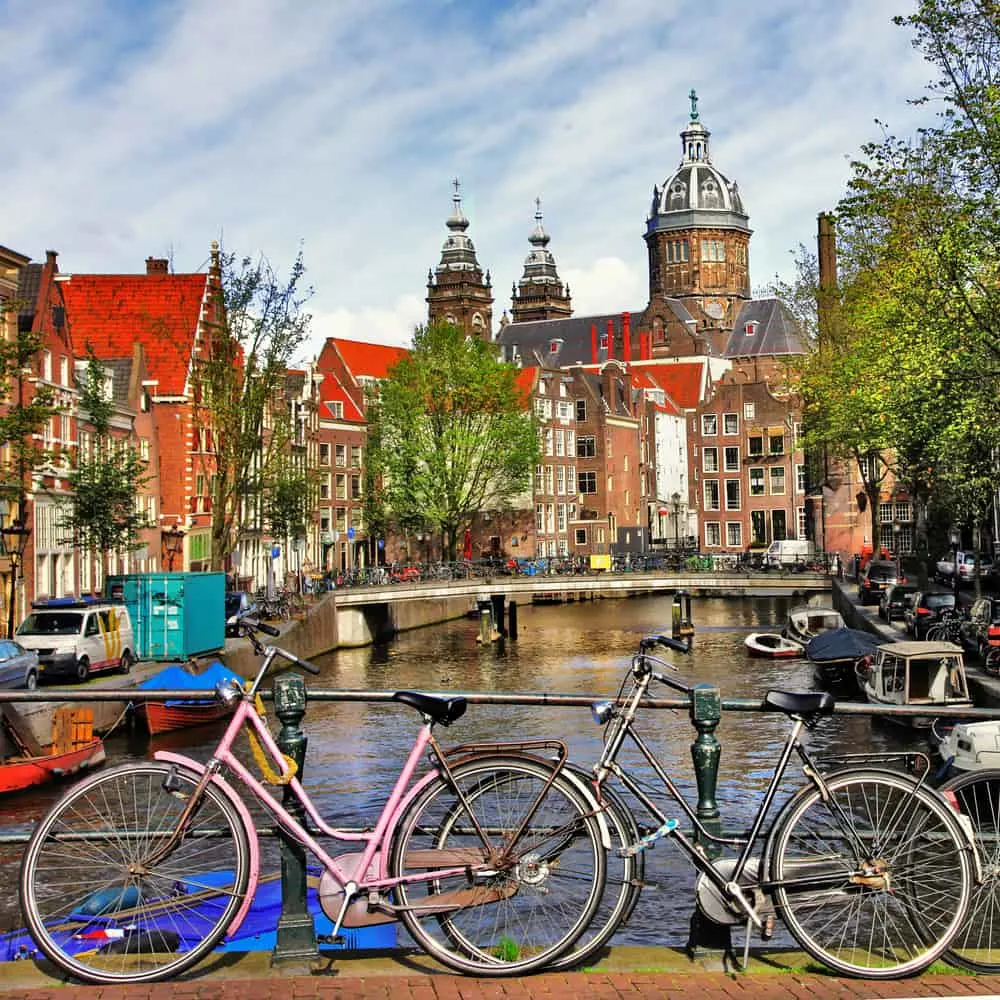 Flight Route Five: Amsterdam
Airline: KLM/Transavia
Origin Cities: Chicago/Las Vegas/Salt Lake City/Atlanta
Destination Cities: Marrakech
This flight is a code shared flight from Amsterdam to Marrakech. The second leg is serviced by Transavia which is a low cost airline. However they have an arrangement with KLM so your luggage is checked all of the way through and the rules for luggage etc. are the same as they are for any KLM international flight.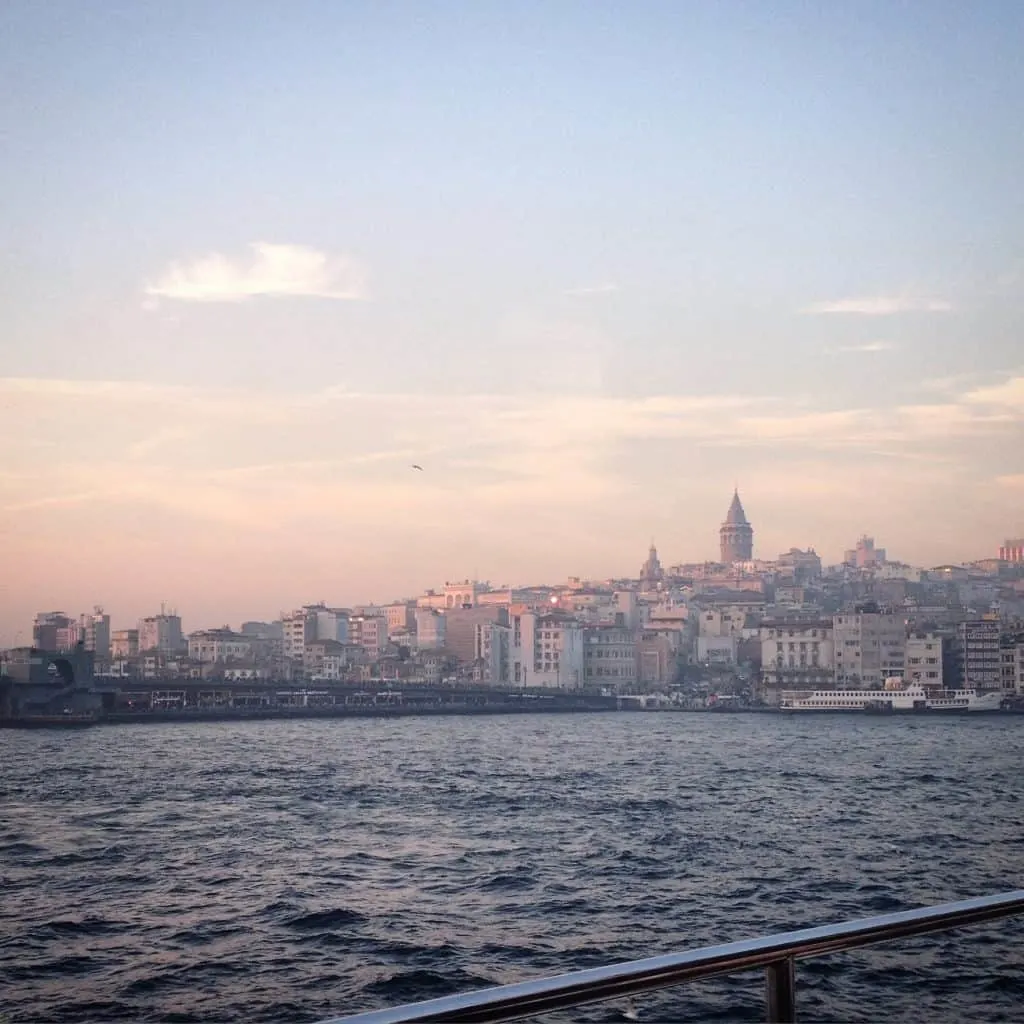 Flight Route Six: Istanbul
Airline: Turkish Air
Origin Cities: San Francisco/Houston/Boston/JFK/Chicago
Destination Cities: Casablanca/Marrakech
Yes, this flight does take you out of the way, you completely bypass Morocco en-route to Istanbul however they often have very good fare sales and Turkish Air is a nice airline to fly. We were able to purchase flights for my parents one year at a 2 for 1 discount. Plus, any excuse to see Istanbul is a good one!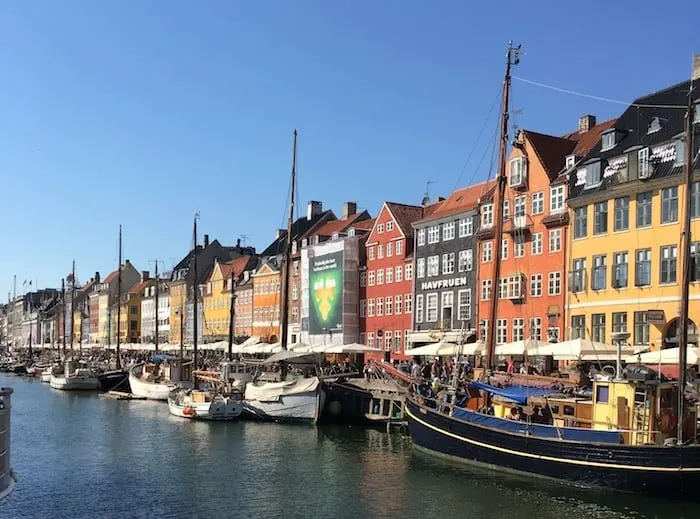 Route Seven: Copenhagen or London Gatwick
Airline: Norwegian
Origin Cities: Los Angeles/Chicago/Denver/Miami/Fort Lauderdale/Tampa/Orlando/Los Angeles/New York/Newark/San Francisco/Oakland/Seattle
Destination City: Marrakech
Norwegian is a discount carrier so you shouldn't expect many frills however you can get to Marrakech quite cheap. I would recommend this routing for a more experienced traveler who is comfortable booking multiple flight segments and travels light.
Route Eight: Munich or Frankfurt
Airline: Lufthansa
Origin Cities: Atlanta/Boston/Charlotte/Chicago/Dallas/Orlando
Destination City: Casablanca/Marrakech
Lufthansa is an airline I really like flying whenever the option works out. They have solid service and reliability. Even though the Frankfurt and Munich airports aren't some of my favorites, they are easy to navigate and offer decent options for layovers.
Bonus: Money Saving Flights and Hacks
If you're a more experienced traveler and are willing to look for some ways to route your flight that are a little less conventional you might try some of these tips.
Alternate Flight Routes
Sometimes you can save a lot of money by breaking up flights or taking more out of the way routes. This is useful if you have time available and if you're a more confident flyer. It also helps if you travel light.
Two examples of flights that we've done this way are;
Minneapolis – Reykjavik – Amsterdam – Marrakech
Chicago – Doha – Marrakech
The Reykjavik flight was a broken up ticket (tickets that were purchased separately) that saved us a lot of money. Our first ticket was Marrakech – Amsterdam roundtrip. Our second ticket was Amsterdam to Minneapolis via Reykjavik. Why? One reason was that we wanted to see Iceland and it was a way to do it in a short time. But, the more important reason was it saved us money.
It can be really expensive to fly to Minneapolis with few direct international flights from Europe, this route was inexpensive and gave us a cool layover.
How can you make this work for you?
Read my post on Multiple Airline Ticket Bookings for my process.
The Doha route will take you very much out of the way, which is another theme of money saving flights. BUT, it can be a big cost savings. So if time is less of an issue than money, this is a good route to watch. Qatar Airlines has several destinations in the US and direct flights from Doha to Marrakech and Casablanca.
Emirates has a similar option available that goes from the US to Dubai and then to Casablanca.
If this type of ticket is interesting to you – make sure to read my much more in depth post on multi-airline flight bookings.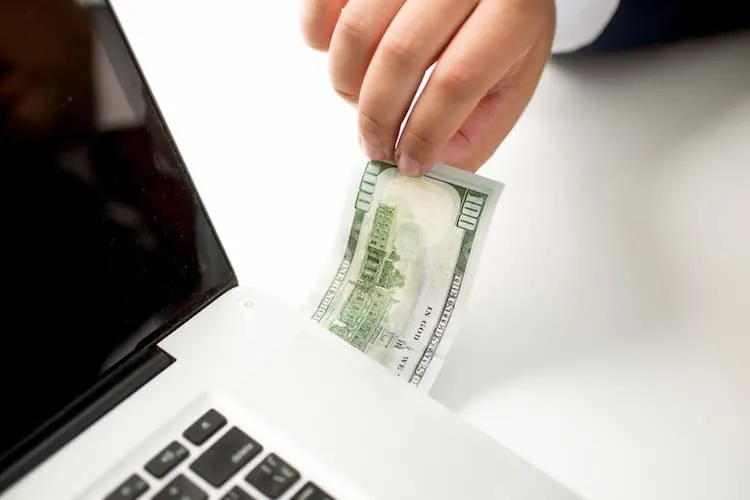 How to Find Reasonable/Cheap Fares to Morocco
I am often asked how to find the most affordable flights from the US to Morocco. There's no hard and fast rule for this and some of it depends on luck and flexibility.
The best way to find affordable fares it to be as flexible as possible. I always keep a flight alert running on Airfarewatchdog that sends me an email whenever there's a deal between the cities I'm watching.
If you have specific dates that you need to travel than you'll want to start looking as far in advance as possible. Ideally this means around the 9 months to travel time and below. This will depend on the time of year you are traveling.
I usually find the best fares to Morocco are offered in November and early December as well as January, February and some of March. If you are planning a summer visit, fares will be expensive. In my experience the best prices you'll get for summer fares will be available around January/February.
A few other tips; if you find a good price fare don't expect it to last. You'll be able to get the best prices if you can book as soon as you see it available. Personally when I see flights at or below $600 (flying to/from Chicago) I book. From the east coast of the US that's probably also a good bet. From the west coast it may be a bit higher. This doesn't mean you can never get flights less than that but those are more rare.
If you're searching for flight deals and don't really have set dates use sites like Scott's Cheap Tickets and Secret Flying. They regularly share (big) deals. While Morocco deals are less frequent than other destinations, they do come up every so often and can have a huge savings if they work out.
If you do have flexibility consider flights with longer layover times and take advantage of the stop over destination. If you're willing to spend the night somewhere, you can often save much more than the price of a hotel room and you'll get a bonus experience.
Finally, set alerts on multiple sites and check several locations but be sure to clear your computer cookies if you're looking over several days. This will help you see price differences and get the best price offered.