Planning your trip to Morocco can be a big project. What I've found is there are two kinds of travel planners; the first book a flight and figure out the rest, the other figure out where and what they want to do and figure out the flight later.
No matter what stage of the journey you're at, you'll find plenty of information here to help you make heads or tails of what comes next! Booking the best flights to Morocco for when you or your family travel to Morocco doesn't have to be difficult.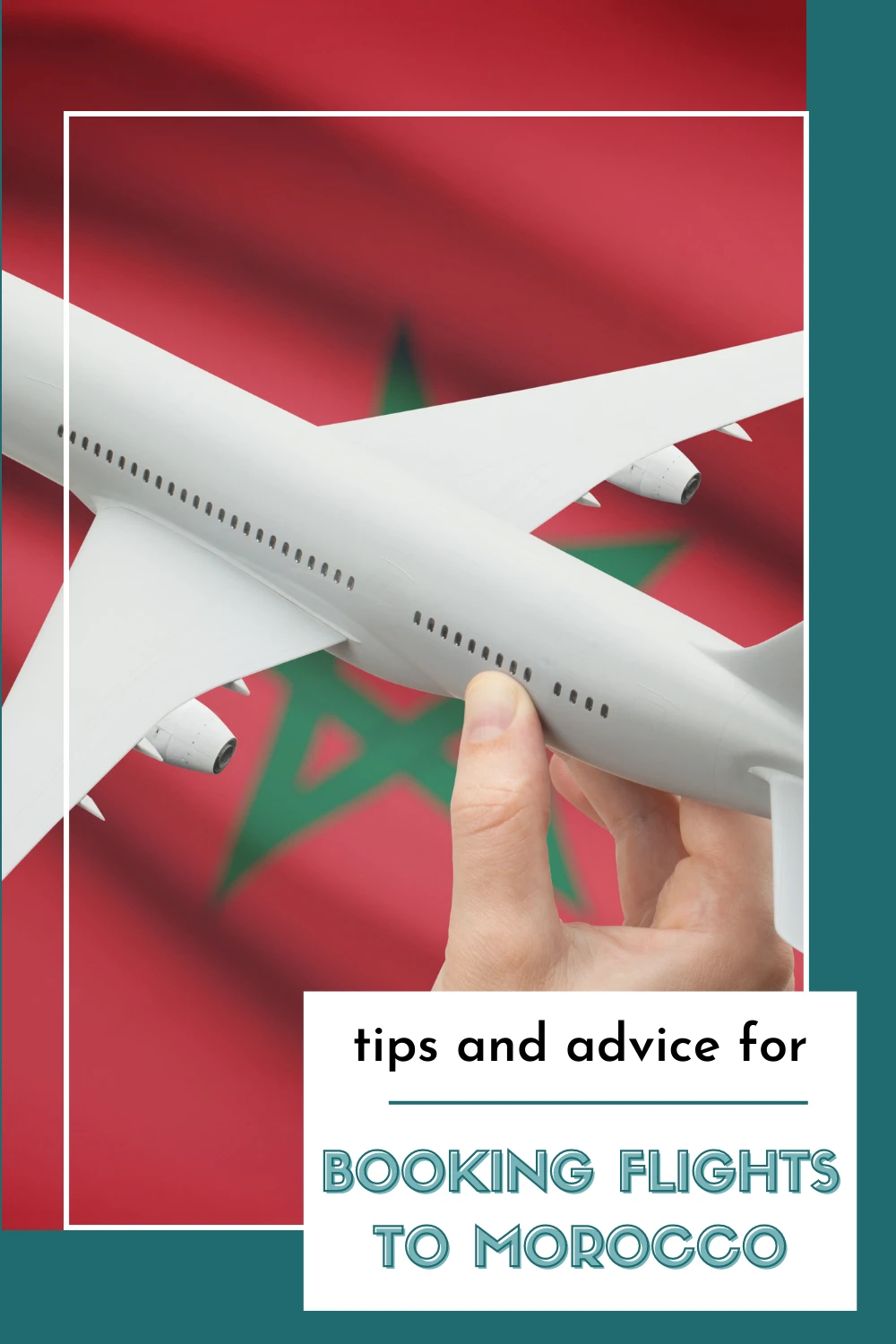 General Tips on Booking Flights to Morocco
Connecting Flight or Direct Booking?
Morocco is a major hub in North and West Africa for flights so there are many arrivals from Europe especially to the main airport in Casablanca. Your best shot at a direct flight if you are departing from outside Europe is Casablanca. From there you can take domestic flights or go with another form of transportation.
Where are the International Airports in Morocco?
Morocco does have more than one international airport however Casablanca often acts as the main arrival point for international flights – especially those from outside Europe. That being said if you are open to changing flights in Europe there are other cities that have international airports.
The following do host flights arriving from outside Morocco;
Casablanca
Rabat
Marrakech
Fez
Tangier
Nador
Oujda
Essaouira
Agadir
Dakhla
It is important to note that for many of these airports you will have very limited options. Some are international but only serviced by low-cost airlines from Europe meaning if you are coming from destinations like North America you may not see them as options.
Budget Flights to Morocco
In recent years Morocco has seen a surge in low-cost and budget airline flights from Europe. In some cases, you can get one-way flights as low as €20. When flying on legacy carriers you can still find flights that are competitively priced depending on the time of year you are flying.
Which budget airlines fly to Morocco?
The following are budget airlines that service Morocco. However, you should check and double check availability as well as know that options may change at any time.
Ryanair
Easy Jet
Transavia
Air Arabia
Vueling
Pegasus
Eurowings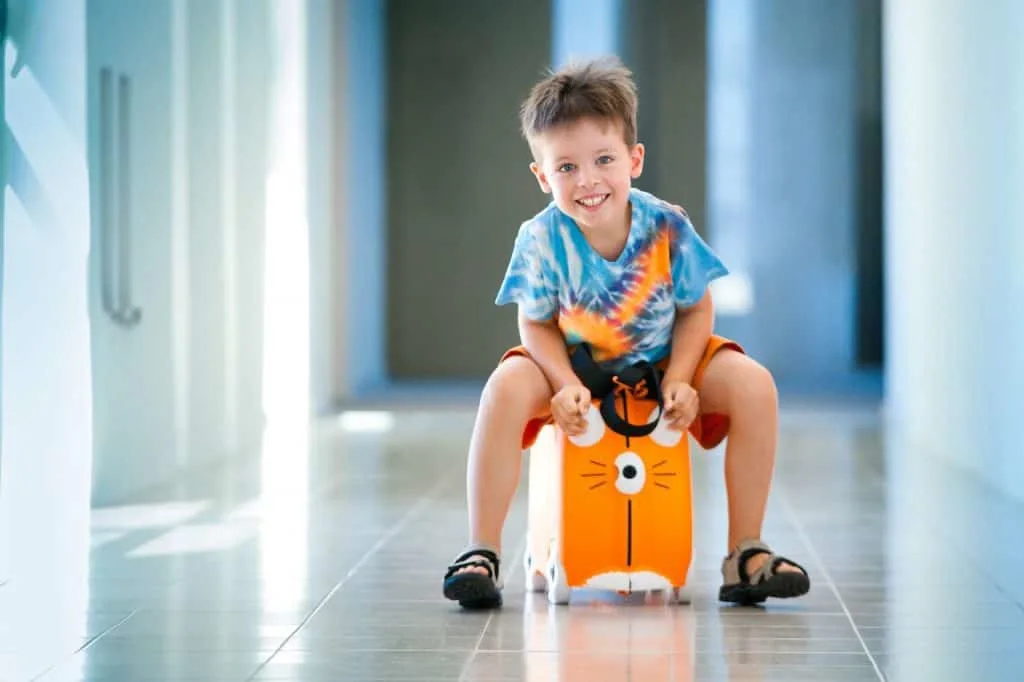 Luggage Needs
For some people traveling with minimal luggage is no problem. For them choosing a budget airline or a low-cost ticket where luggage isn't included makes sense. But, if you're someone that travels with more luggage or thinks you may want to do some shopping for your return, make sure to budget the cost of additional bags to your ticket price. This is one way that a "cheap" ticket starts to add up.
Direct Flights to Morocco
From the United States, there are limited nonstop flights to Morocco. Royal Air Maroc and American Airlines are the only two carriers with this option. Royal Air Maroc departs from Boston, New York – JFK, Washington Dulles, and Miami. However, these flights may be limited based on whatever the current travel restrictions are.
From other countries there may be more options. For example Air Canada and Royal Air Maroc have flights from Canada. In Europe there are many more options on carriers like Air France, British Air, Ryanair, Easy Jet, Transavia, Turkish Air and more. Middle Eastern carriers Egyptair, Saudia, Emirates, Etihad and Qatar Airways also fly to Morocco on direct paths.
Some locations (outside Europe) that have direct flights are as follows;
Montreal
New York (JFK)
Boston
Washington DC Dulles
Miami
Rio de Janeiro
Nairobi
Cairo
Dubai
Amman
There are of course other direct flights as well but this may help you get a start of looking at destinations.
Morocco's flagship carrier is Royal Air Maroc and a partner of the oneWorld alliance. You can therefore book flights with other alliance members to be part of the network. Only alliance members have direct flights to Morocco.
Check current fares from your home airport
Low-Cost Flights to Morocco
The main reason why people do not immediately jump at the chance to move abroad is because of their friends and family. When you move abroad chances are that the majority of your loved ones are not coming with you. If you are only moving a short distance then this is not normally too big a problem, but if you are moving continents then this could become a much bigger issue.
How to Find the Best Flights to Morocco
When you move country you are saying goodbye to everything that you know. Everything that you have established as comfort will be gone. When considering moving abroad you should take into account how much you rely on your familiar surroundings. If you feel like you would struggle without them, maybe give the move some extra thought.
How much are flights to Morocco?
Do you want to know if you've found a good deal for Morocco or if it's an overpriced ticket? It can be really hard to tell what's a deal and what's not, and there are plenty of things you'll need to consider such as;
are there connections, where are they, and for how long?
will you need to get a hotel room for a long connection?
does the ticket include luggage? If not how much will it cost?
what's the total flight time?
where are the arrival and departure cities and will you need to travel to reach them?
These are just some of the questions that play into whether the ticket is a good deal or not. An inexpensive ticket may not be as cheap once you add in other costs.
Average Cost for a ticket from North America to Morocco – $1000USD
Average Cost for a ticket from Europe to Morocco – $400USD
The average cost for a ticket from the Middle East to Morocco – $450USD
A few notes on pricing;
These prices are estimates based on flying legacy carriers, not low-cost carriers.
You can expect that in the summer seasons (June – August) tickets will be (much) higher priced.
Tickets around Christmas and Easter holidays tend to be more expensive.
The best-priced tickets can be found in shoulder seasons like the end of November – early December, mid-January through February, and mid-September.
How far in advance should you book tickets?
The rule of thumb I follow is that if I find tickets below the average range, I book them. For summer travel I start to look 4-6 months in advance. Otherwise, I begin looking around 2-3 months in advance. This may need to be adjusted as the number of flights globally has decreased in recent months.
I regularly use KAYAK to find flights. See current prices for your route!
Entry Requirements for Morocco
Depending on your passport country, the entry requirements for Morocco will vary. For many countries a visa on arrival is possible. This means you do not need to apply for any additional documentation before you land and you are permitted to stay for up to 90 days. You should always double-check this information before making plans.
Should I have Travel Insurance?
This is a personal choice and your home insurance may have a travel extension or option that you should consider. If not, I recommend SafetyWing as an option. They cover most countries and have an extensive range of coverage that covers most situations. They also cover COVID-19 and are one of the only insurance companies that will cover you if you contract this while traveling. This includes government-mandated quarantines.
See what rates for SafetyWing look like based on your information.
More Information about Flying to Morocco
Official Website for Updates on Flights to Morocco
8 Flights to Get from the US to Morocco with Layover Options
Our Flying Advice