Wondering what to do in Fez, Morocco? You're in luck – there's plenty! Fes was the capital of the country until 1925 and has long been considered the spiritual home of the country. The Fez medina is one of the largest car-free zones in the world and is a UNESCO world heritage site.
It's been dwarfed in recent years by larger and more tourist-oriented Marrakech but a visit to Fez Morocco leaves visitors a different look at Moroccan life.
There are plenty of things to do in Morocco, and Fez is just one of the great destinations you can add to your trip!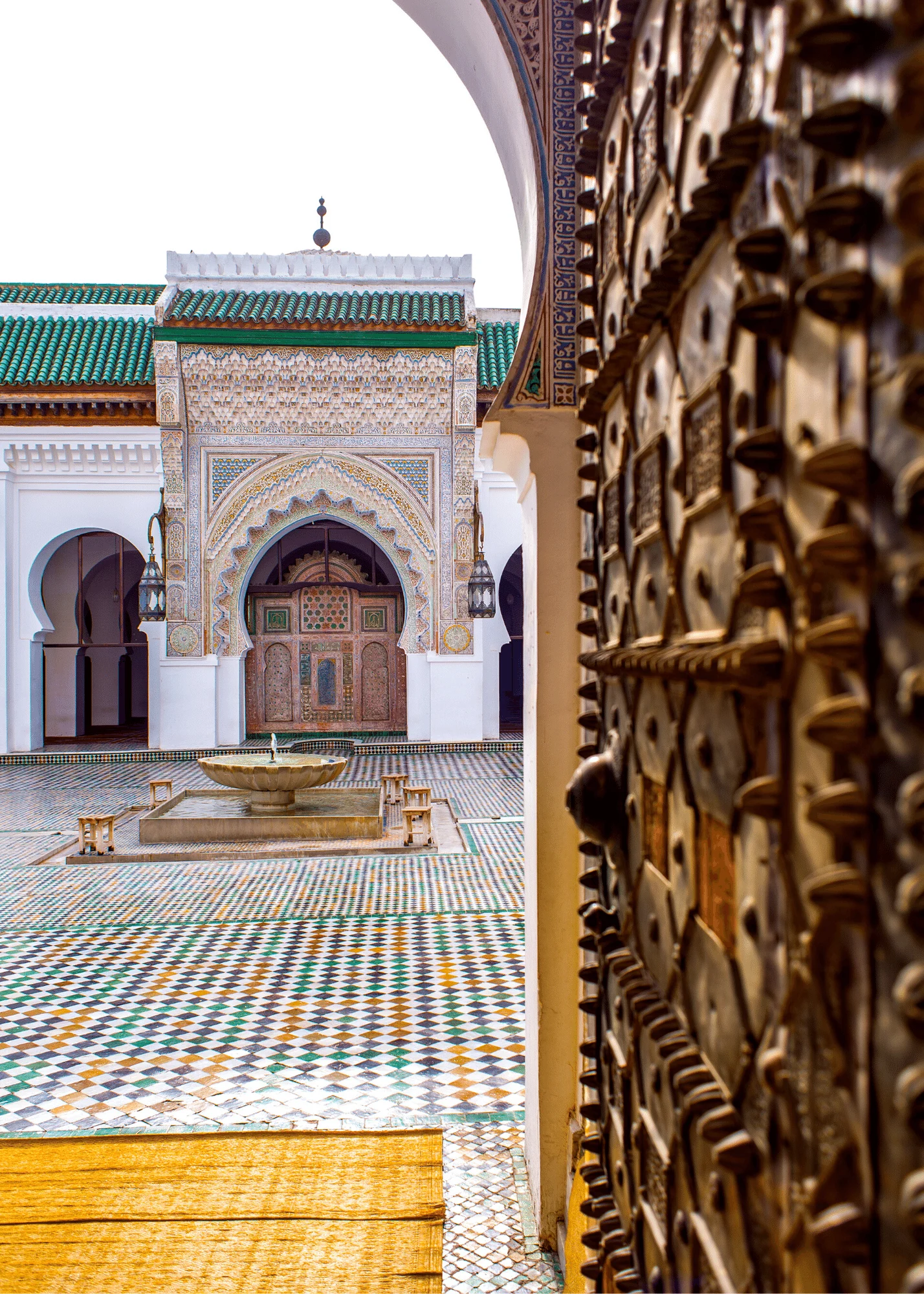 Things To Do in Fez
If you're looking for things to do in Fez, Morocco, you've come to the right place! This ancient city is full of history, culture, and beautiful architecture. Here are some of the best things to see and do while you're in Fez.
The Historical Sites of Fez
Take time to decide what you'll want to see when you're in Fez. There are many historical sites though not all are open to the inside.
Marinid Tombs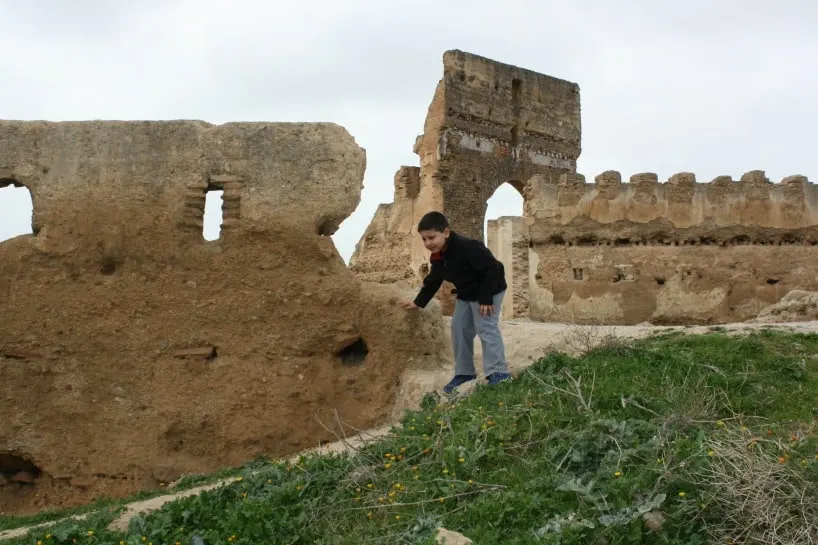 Are there secrets in Fez?
Of course, and this is one of them!
These ruins are located on the hills above the Fez medina and while there are still some inscriptions no one really knows who is buried here or the story behind the ruins. It's a good spot to go with kids (open space and no vehicles), and provides great views looking down on the medina and surrounding mountainside.
Al-Attarine Madrasa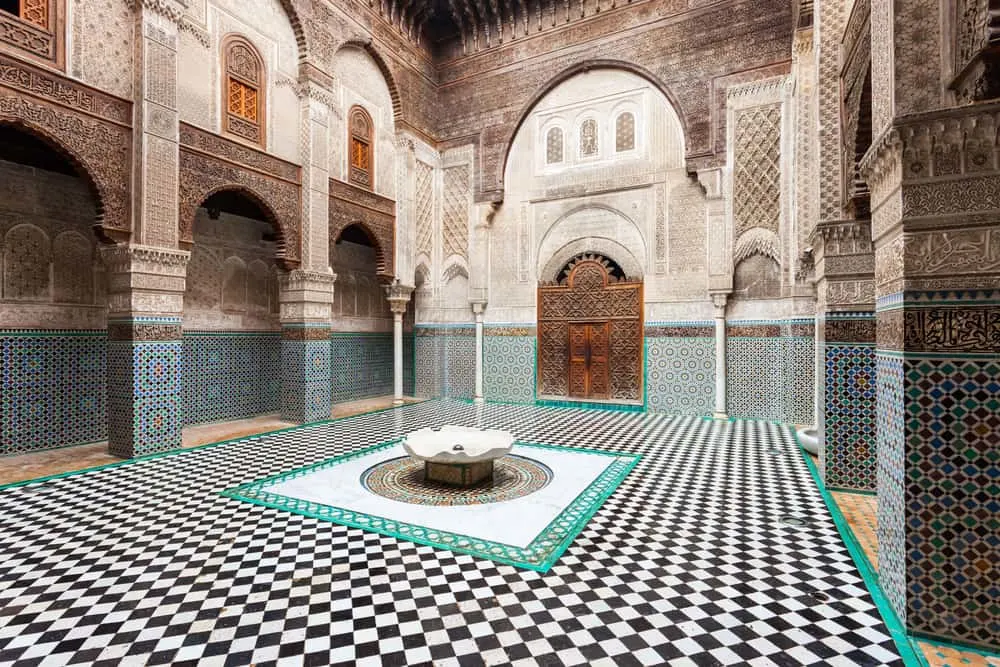 Located near the famous Karouine mosque and university, this school was built in 1323. The spice and perfume market is on the edge of the spice and perfume market. Inside you'll find a gorgeously designed courtyard and hand-laid tiles adorning the floors and walls.
Karaouine Mosque and University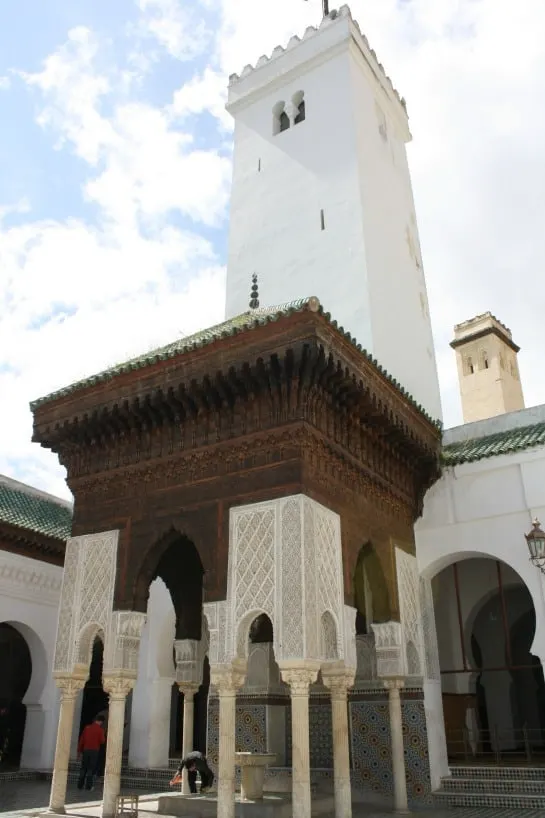 The oldest degree-granting university – and still in operation – in the world is something to see. Even more interesting, this school and mosque were founded, funded, and built by a woman – Fatima al-Fihri.
The mosque portion is not open to non-Muslims but there is an entryway that you can look into. Recently the library (the oldest in the world!) connected to the university was restored and is open to the public.
Ibn Danan Synagogue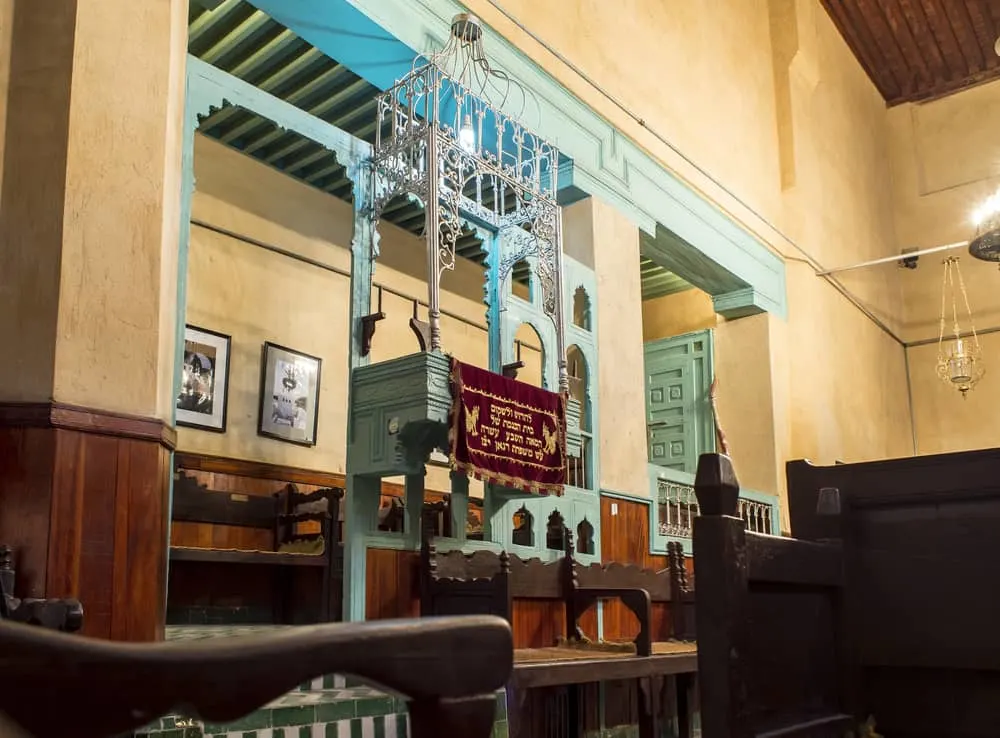 This is only one of what once were several synagogues in the medina of Fez. It has recently been renovated and saved from near destruction due to disrepair. It was built in the mid-seventeenth century by a local family and is still privately owned. It is open to visitors. You can also visit the Jewish cemetery located in the southwest corner of the mellah. The cemetery is still in use.
The Fez Tanneries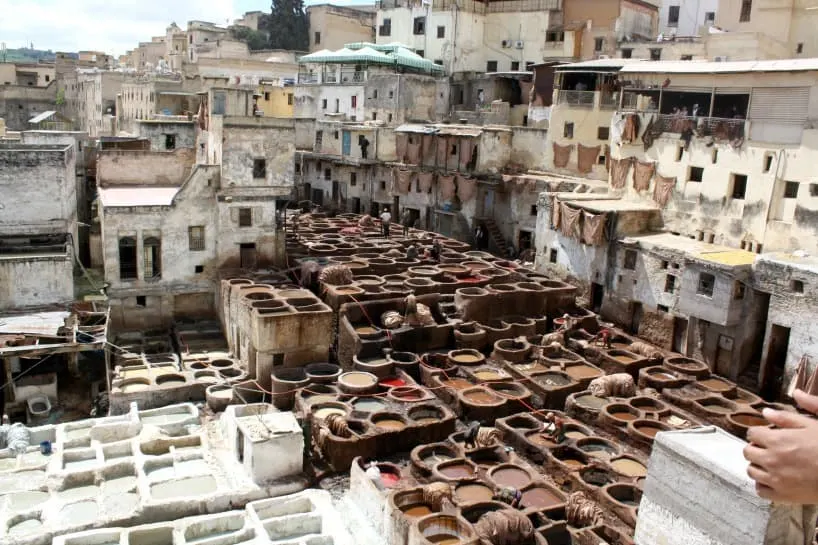 If you've seen a picture of Fez you've no doubt seen the tannery vats. This is one of the most visited sites in the city. You'll want to brace yourself for an overwhelming smell, especially in warmer months but it's a step back in time to see leather being prepared as it has for centuries.
Don't feel pressured to buy leather goods here, you'll have better luck negotiating a better price elsewhere. You should be prepared to offer a small amount to shopkeepers if you're brought onto their balcony and given an explanation. Some will ask, some won't so play it by ear – even better to visit if you've hired a city guide for the day.
Najjarine Museum of Wood Arts and Crafts
This museum has been created in a restored fondouk (a boarding house/caravan stop). The inside has been completely restored to how it might have looked in the past. However, photos are not permitted. There is a cafe on the rooftop as well that offers some lovely views of the city.
Souk Seffarine
This is my favorite area of the souks because it feels like a scene right out of a movie. Here you'll see metal workers working by hand to hammer out designs and unique items. Watching the amount of work and care that goes into creating each of these pieces is something to witness. If you want to bring home metal work like lamps, this is the place to go.
Hands-on Activities in Fez
Price:

$41.88
Price:

$71.79
Price:

$53.85
Cooking Classes and Food Tours in Fez
I haven't done a specific cooking class in Fez but several offer them. Here are two options worth considering.
Amani Cookery Workshop Experience
Moroccan Cooking Class in Fez
Visiting a Hammam in Fez
A great way to unwind for sure! You can always visit a local hammam but if you'd rather something a bit more spa-like try this one. Hammams are a very Moroccan activity and something anyone visiting should try at least once.
Festivals in Fez
Fez World Sacred Music Festival
Once a year the World Sacred Music Festival is held in the city. Musicians from around the world attend and perform at the festival with activities held around the city. Entrance to some performances requires tickets while others are free and open to the public. Usually, the festival is held in May or June.
Fez Festival Sufi Culture
In October the Sufi Culture festival is celebrated for 8 days. There are a series of musical performances and intellectual presentations and debates to celebrate Sufism. There are a wide variety of performances and events scheduled over the course of the festival.
Shopping in Fez
Fes al Bali
Fez has always been home to great craftsmen. There is no shortage of beautiful things to see and buy. Some of the things that are created in Fez and worth purchasing here include;
leatherwork
embroidery
metal work such as lamps
zellige tilework
tarbouch (the "Fez")
Fes Ville Nouvelle Need to buy some groceries or looking for something from this decade? Head to Borj Fez, a mall located a bit outside of the medina of Fez.
As you can see there are plenty of options to be considered when you are booking your stay in Fez. Don't forget to also just take some time to watch life pass by. Fez can have an enchanting feeling and part of the experience is to soak it all in.