Everyday I get many emails from readers. Sometimes they just want to contact me privately, and not leave a public comment. Sometimes they want extra tips on a recipe I've shared. But one of the top questions I get, almost on a daily basis is, "is it safe to travel to Morocco?"
There are so many layers and levels to this question. When I posed it I immediately thought of general safety and the threat of a terror attack. It's on everyone's mind and so let's just get the elephant out of the room.
Is Morocco Safe?
YES!
In many assessments released by governments around the world Morocco is regularly labeled "more safe" than European countries such as Spain or France. I live in Marrakech, probably the most touristy city in the country. I regularly fly in and out of the country. I keep abreast of Moroccan and foreign news outlets as well as talking with regular people about the situation in the country. I am not saying you shouldn't keep aware of what is happening but don't let a perceived fear keep you from experiencing something truly wonderful.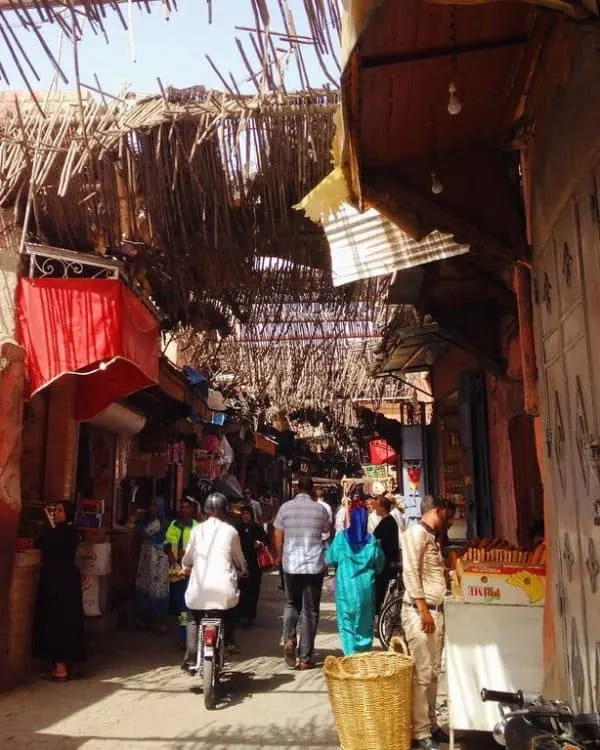 But here's my general assessment. There is no where in this world that is "safe". Bad things can happen everywhere. I have not, and will not change any of my travel plans out of fear. Just because something happens in Tunisia or France don't draw the conclusion neighboring countries are unsafe – or even that those countries themselves are inherently unsafe. I was just in Turkey and it was completely safe even though a massive civil war is raging in neighboring Syria and Iraq, another neighbor has been in flames for years. As my oldest son says "bad things can happen anytime. When it's my time, it's my time. I don't want the bad guys to stop us from living our life, because then they win." (Pretty wise for an 11 year-old if you ask me!)
Tips to keep safe:
Register with your country's program for foreign travelers so that they know where you are should something happen.
Leave a copy of your passport and your travel plans at home with someone so they know where you are.
Have enough money on a credit card or in a bank account should something happen to you.
Consider enrolling in a travel insurance program. Be sure to look into what their policies are for issues like evacuations. We used World Nomads on our last trip to Thailand.
Keep time spent in large crowds to a minimum, when at all possible.
Is it safe for solo women?
Yes it is safe, but you might face some issues. I really hate to admit this but it's a sad reality. Large cities will be the toughest for a woman alone, but also offer the most security so it's a balance. So this list is going to be practical info for solo women. You might not like what I say, you might think it's sexist or "wrong" – that's fine. I live here, I don't like that this is how things are right now but it is.
Dress conservatively. This won't stop harassment but it will cut it down. Please, please don't be shocked if you get severe verbal harassment when you're wearing short shorts and a crop top. Just don't do it.
Meet other travelers. Traveling alone is great and maybe there are things you enjoy doing yourself, that's cool. But don't count out meeting other cool people on the road and hanging out or site-seeing together. You'll have a different experience and there's safety in numbers.
You're going to be harassed and cat called. It is a rare female traveler who never faces this. The degree of this is different depending on the individual and their own perceptions.
Ignore them. Really if people hassle you just ignore them. You might feel rude doing this. Don't.
Carry yourself with confidence. I firmly believe that the energy you put out is what is reflected back. If you're terrified and skittish, chances are you're going to feel more negative energy coming towards you. Keep your head up, stay confident and be strong. It's amazing what a different experience you'll have.
Read about other experiences and tips. Here are a few more resources to help;
Are the airports secure?
Many people feel Moroccan airports are unsecure. I fly in and out of Moroccan airports 4-6 times a month. Security is different. At times it might feel lax but don't be put off because it's not the same as security in the US or Europe. The Moroccan government has more information about you when you enter Morocco than you might be aware of. They know who is coming in and going out of Morocco. They do not mess around when there is a security concern. If there is one thing Morocco takes very seriously it is security. Truthfully as a foreigner you're much more cared for and a greater concern for the country. So while the procedure is different, don't think different = bad.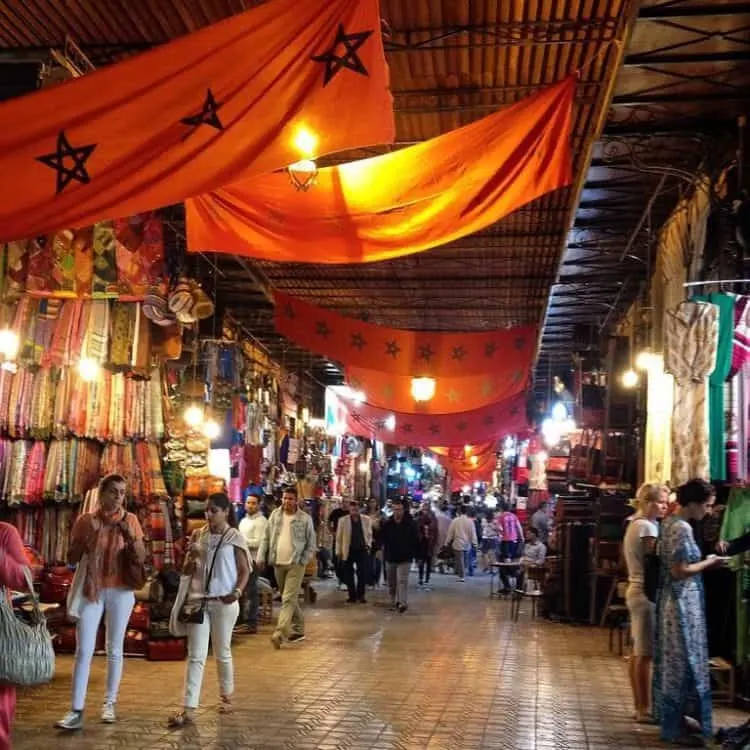 How do you handle an aggressive situation?
If you face a hostile situation, act as you would at home. Seriously. If you get cornered into a visit to the tannery and money is demanded (just an fyi don't get cornered into this – just say no and keep walking) give something to get out of the situation and leave. Then threaten to call the police. Be firm, loud, and aggressive back. If you're in a street when something like this happens, knock on the closest door. I'm confident whoever lives in the house will help or the person making demands will run off. I think having a working cell phone is a must and threaten to call the police – or call them if you need to. They don't take kindly to foreigners being harassed.
Important numbers:
Police in cities 19
Police in rural areas 177
Fire and Ambulance 15
In the event of a major emergency is there an exit strategy?
It is worth inquiring with your national government about the policy and procedures in place to evacuate their citizens from a country if something were to happen. Every country will be different. That being said don't leave it up to your government to figure this out. You should have an idea in place. When we travel we keep the number and address of our embassy in that country at hand. I do a quick look to see how to get there But, unless there is a major catastrophe this is irrelevant. Should something happen whether it's a terrorist attack or natural disaster, you'll be using split second thinking and I'm willing to bet the others around you will be in the same situation and all will be helping each other.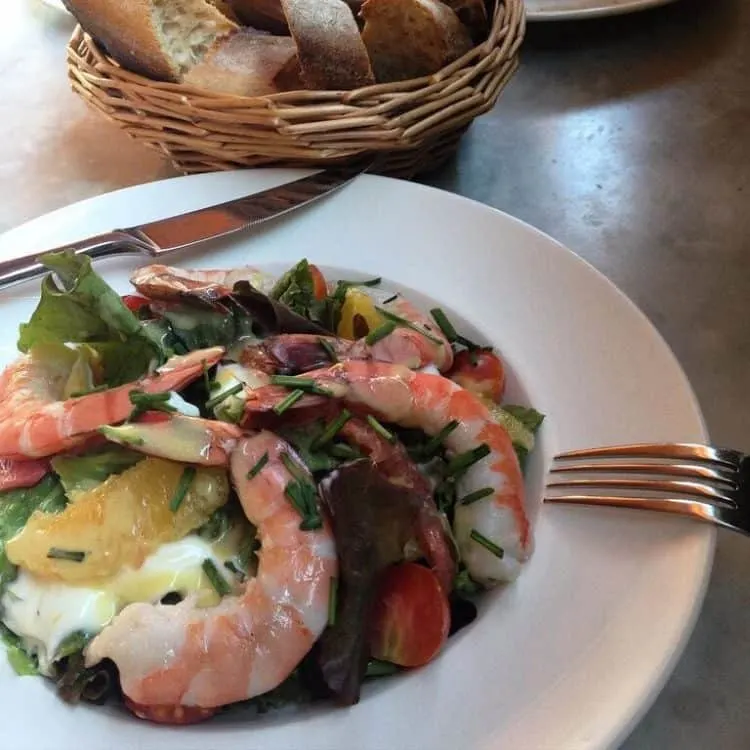 Is the food safe?
The smaller practicalities of life like food and sanitation can also be important. Questions about food safety are always big on the list of questions I get. Overall, yes the food is safe. While many people say avoid fresh fruits and vegetables I think this is bogus. Fresh produce and foods are the best for you. Make good judgments about the cooking spaces. The more locals you see, the better. They aren't going to eat somewhere that makes people ill. I would avoid fried foods only because oil can be used many, many, many times and never changed. One other food you may want to avoid – eggs. In riads this should not be a problem but we've gotten sick a few times eating eggs in street food stalls and restaurants.
Have more questions? I'll try to answer in the comments!
— this post has been posted on 18 November 2015