Morocco is an incredible North African country that will quench your thirst for travel and culture. From statement landscapes of towering mountains and billowing gorges to colorful cultural dress and food, this country should be on the bucket list of any adventurer.
Luckily, Morocco has a good public transportation train system that will make a trip across this amazing corner of Africa that much easier.
Morocco's train system is one of the best in Africa. It's an affordable and fast way to get around the country and is used by millions of tourists annually.
The train networks (Office National des Chemins de Fer Marocain, ONCF) in Morocco connect all major cities, and you'll soon find how truly easy it is to travel around. From Marrakech to Tangier, and every city in-between, here's a complete tourist guide to train travel in Morocco.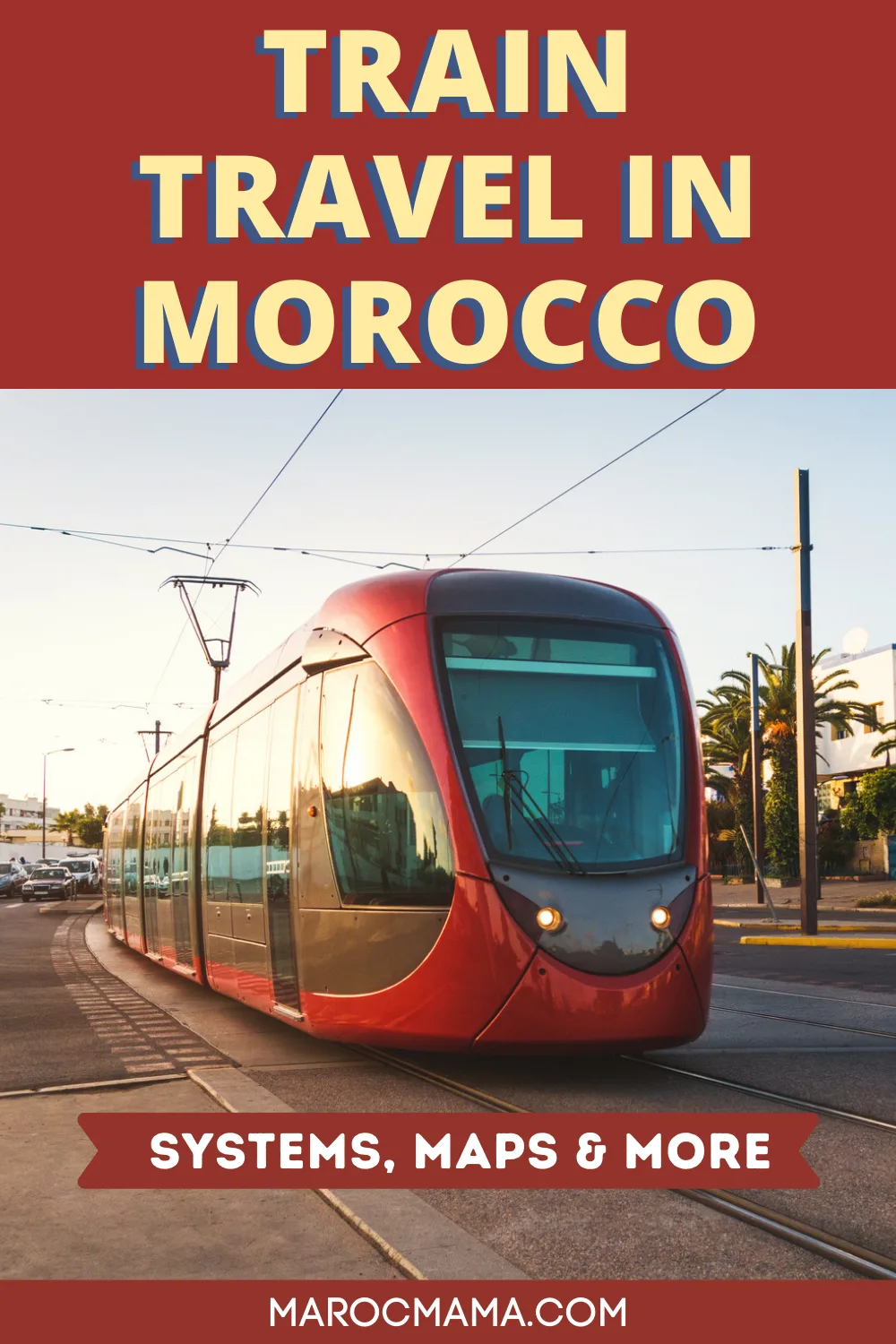 How Does The Morocco Train System Work?
The Moroccan train system received an upgrade in the past few years. The high-speed railway, Al Boraq, now bolts to and from Casablanca, Tangier, Kenitra, and Rabat every hour, making it simple for tourists and locals to travel this stretch.
The regular train system still runs on the old railways and connects Tangier with its neighboring cities daily. It also runs south of Casablanca to Marrakech, and there are plans to upgrade this stretch to the high-speed option in coming years. These air-conditioned trains are a favorite way to travel through the country due to their comfort, affordability, and reliability.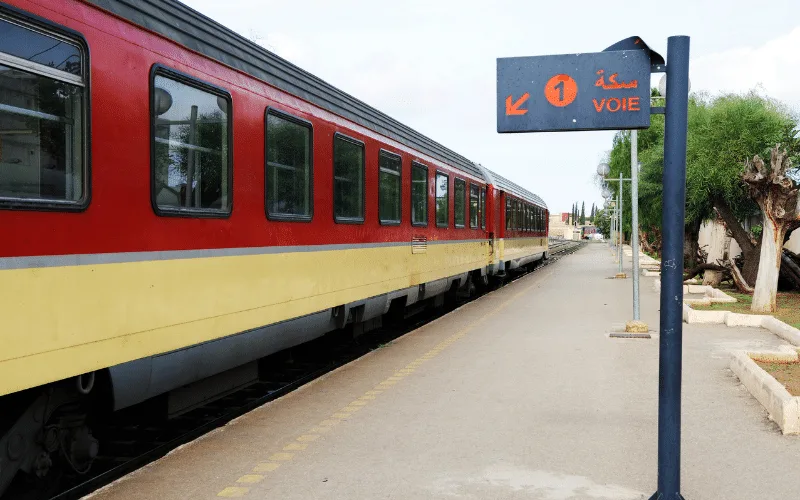 What Is The Morocco Train Schedule Like?
There are several trains that pass by every hour on the hour. However, knowing the schedule and the service type will benefit any traveler looking for a trip. On every schedule, you'll find options for rapid or ordinary train travel.
Rapid trains are a part of the high-speed Al Boraq system, while ordinary trains are a part of the train systems. Generally speaking, Al Boraq trains tend to be up to 30% more expensive than regular trains. But they are also much faster, giving you more time to explore.
Schedules can easily be found online, and tickets can be bought hassle-free at the stations. Al Boraq train tickets have two different options to choose from, first-class and second-class. All the cheaper options are slower trains.
At some points, you will not have a choice as to which train you take. You may have to take the Al Boraq to Casablanca and the slower ones onwards.
Here's a look at the daily Morrocan train routes to and from the most popular locations.
Marrakech to Casablanca
Tangier to Casablanca
Casablanca to Fez
Marrakech to Rabat
Marrakech to Fez
Rabat to Fez
What's The Real Difference Between First And Second Class On The Moroccan Train System?
Usually, trains will be divided up into sections. The first-class section will have fewer than six travelers, and the second will have fewer than 10. When you purchase the first-class ticket, you will receive a dedicated seat that has been booked to your name, and a second class ticket means that you'll have to choose an open seat when you arrive.
For short stints on the train, traveling first or second class is not a huge deal. We will all arrive at the same time! However, if you're traveling a longer distance, a comfy first-class seat will come in handy – it also will guarantee you have a seat, as the second class tickets can be oversold and you'll be left standing.
There is a small difference between the prices of the first and second-class tickets, therefore always going for the first class is easy to do. You might feel slightly more comfortable and refreshed when you arrive at your destination.
Overnight Train from Tangier to Marrakech
The overnight train from Tangier to Marrakech has seen many passengers over the years. This efficient way to travel boasts two full cars with bunks and washbasins, all neatly packaged in a 2-person sharing compartment.
These air-conditioned units are safe and secure. They lock from the inside and come with comfortable bedding and enough space for stretching.
Remember to book your units well in advance to avoid disappointment. These tickets are very popular and tend to sell out fast. There are other seats on this train so do check or you may end up booking a seat and not a cabin.
If this is your first time travelling to Marrakech, I'd suggest reading our guide on Marrakech. This incredible city has so much to offer its visitors. Make the most out of this experience and learn as much as you can before-hand.
Upon arriving in your unit, you will receive a package consisting of a sleep mask, a bottle of water, and some basic toiletries. The water pressure in the bathroom and the basin might be weak, so it'll be a plus if you pack some extra bottles of water.
In the morning, you will receive a breakfast, which is usually a croissant with some butter and a much-needed coffee.
You can make up for your small breakfast when you book our local food tour during your time in Marrakech and/or pick up my dining guide to Marrakech!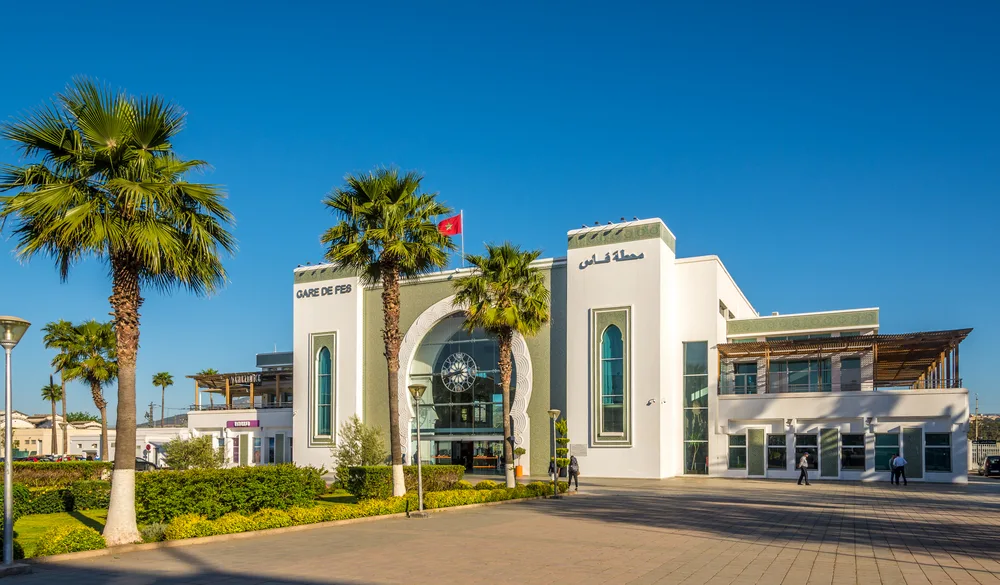 What Can I Expect On An Overnight Train in Morocco
Taking a sleeper train can be quite intimidating when you don't know what to expect. Is it safe? Is there enough space for luggage? What amenities are there? However, the overnight trains are surprisingly fun.
These air-conditioned units can still become very hot and humid, and packing some light, airy clothes is the first step. You might want to consider a travel fan or cold pack if you're sensitive to heat, just in case.
The sleeping units generally sleep two guests, making it very comfortable if you have a travel companion. The beds come complete with a pillow, a sheet, and a light blanket, and they are more comfortable than you'd expect.
These units are relatively big considering the price, and there is enough room for any language you might want to drag long. Just remember to keep a secure travel lock at the ready when you get into your unit. It's always a good idea to protect your luggage, no matter where in the world you are traveling.
You might want to check the weather updates prior to packing for your trip to ensure you're packing the right clothing.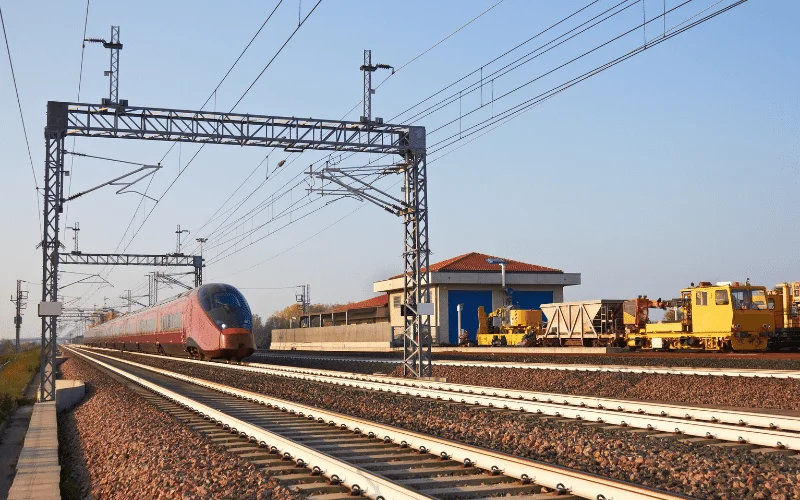 High-speed Train In Morocco From Casablanca To Tangier
The system between Casablanca and Tangier was designed to connect the industrial and metropolitan hubs.
ONCF has created these trains in such a way that they will be able to endure multiple strenuous journeys in the Moroccan temperatures. The high-speed Al Boraq system has come as a blessing to all those traveling the 293km from Casablanca to Tangier.
These trains in Morocco are able to hold up to 533 passengers at once and run at a speed of over 320km per hour. This high-speed system reduced the travel time by over 2 hours. This journey will only take two hours, and you can leave at dawn break. This will allow you to spend some extended quality time in Tangier.
Casablanca to Marrakech train
ONCF trains that run the 130km from Casablanca to Marrakech do so in approximately 4 hours. Ticket options are relatively affordable and easy to get a hold of.
Booking tickets in advance might be the best way to ensure that you get a dedicated seat prior to your arrival at the station. Tickets are available at the stands and can be purchased with no lead time, but they are often a little more expensive, and they can sell out quickly.
Trains from Casablanca Airport leave to Marrakech every 10 minutes, making it a very simple and effective way to travel. However, it's not the fastest way to travel between these two spots as you will have to change trains at the Casablanca Oasis station and there might be a wait. You do have the option of hiring an airport taxi. They take around 3 hours to travel from Casablanca to Marrakech, but they are considerably more expensive.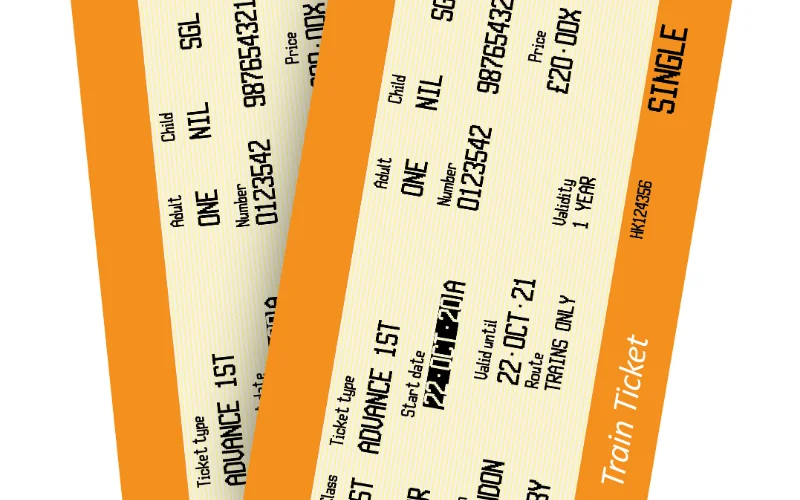 How Can You Purchase Train Tickets In Morocco?
The ONCF service offers both online and offline purchasing options. However, it has been reported that the online system has problems accepting international cards. If you're in Morocco already, you can go online and purchase any ticket, and the verification will be sent to you via email.
The best option for international travelers would be to contact a well-trusted travel agent who can handle the ticket arrangements on your behalf. It's also worth noting that most hotels also offer this service.
Buying tickets directly from the train station is still the safest and easiest way to get around. There you'll be able to see the train schedule and the Morocco train map in real-time.
Enjoy Your Moroccan Train Adventure!
Traveling through this gorgeous country is extremely worth it. From amazing landscapes to one-of-a-kind experiences, it has so much to offer its visitors. Train travel has become a great way to travel on a tight budget and a comfortable time frame.
During your next visit to Morocco, you might want to consider a train ride. It's a great way to get in touch with your surroundings and get to know local customs and traditions. You'll meet new people and could even make some great friends along the way. This country has so much to offer its visitors, who will quickly feel at home.