Do you know which city is the capital of Morocco? Many people believe it's Casablanca but in fact Rabat is the capital. In 1912 with the beginning of the French protectorate of Morocco, the capital was moved from Fez to Rabat. In 1956 when independence was regained it was decided that the capital would stay put.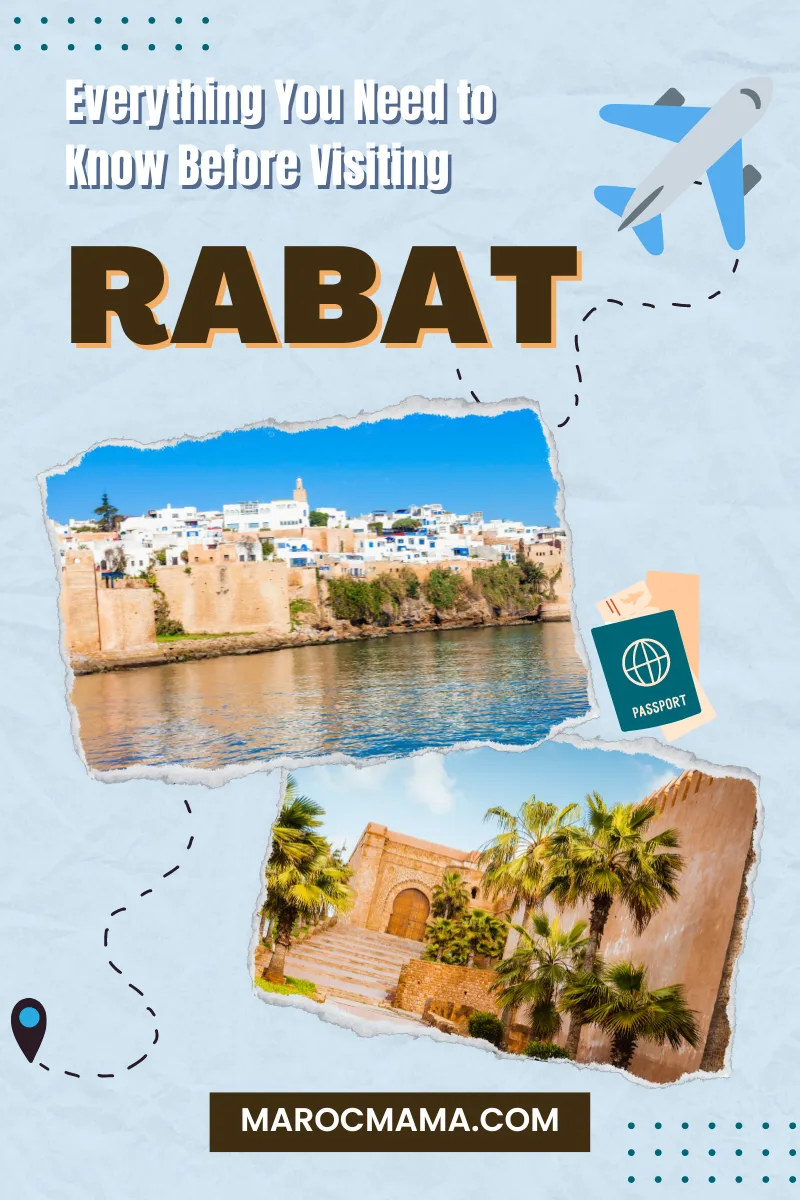 Wondering is Rabat worth visiting? Sure it isn't on the tourist radar but there are many reasons to include it on your list.
When it comes to seeing Morocco, Rabat is a bit of an unsung hero. The administrative capital is often left off the popular tourist circuit and folks tend to flock to Marrakech in the south and Fes, as well as Tangier and Chefchaouen in the central and northern parts of the country.
Even Casablanca likely gets more traction than Rabat as it's the location of the busiest international airport in Morocco as well as the largest mosque in North Africa, Hassan II.
Where is Rabat?
Rabat is located on the Atlantic Ocean about 85 kilometers (52 miles) north of Casablanca. It is a neighboring city with Sale. Rabat is a fabulous destination and is arguably the most European city in Morocco. It's home to dozens of embassies as well as most of the major administrative headquarters of the Moroccan government. It has a strong international vibe.
Read on to discover our favorite spots in Rabat and start planning your trip to this relaxed, beautiful historical city. Bonus is the small-but-mighty Salé/Rabat airport, where you can find many flights coming in from all over Europe. A definite plus as it's quiet and quick!
Reader's tip-Rabat is where you will find lovely, quality handicrafts without the hassle of vendors continually pushing you to buy from their shops. We are sharing some of our best spots for fab Moroccan treats-
We recently went to explore the best of Rabat to help you plan your visit!
Getting to Rabat | Getting Around Rabat
Getting to Rabat
Morocco's major airport is in Casablanca however there is a Rabat airport. Flights to Rabat are either domestic or limited flights from Europe. Chances are you'll arrive in Rabat from a land entry; train, bus, or car. Which you choose may depend on your budget and how you plan to travel in Morocco.
To get from Rabat to Casablanca (or vice versa) the easiest option is likely the train. There are three train stations in Casablanca that can be your starting point to reach Rabat. Casa Oasis, Casa Voyageur, and Casa Port. Casa Oasis is the first train station arrival point if you're taking the train from Casablanca airport to the city.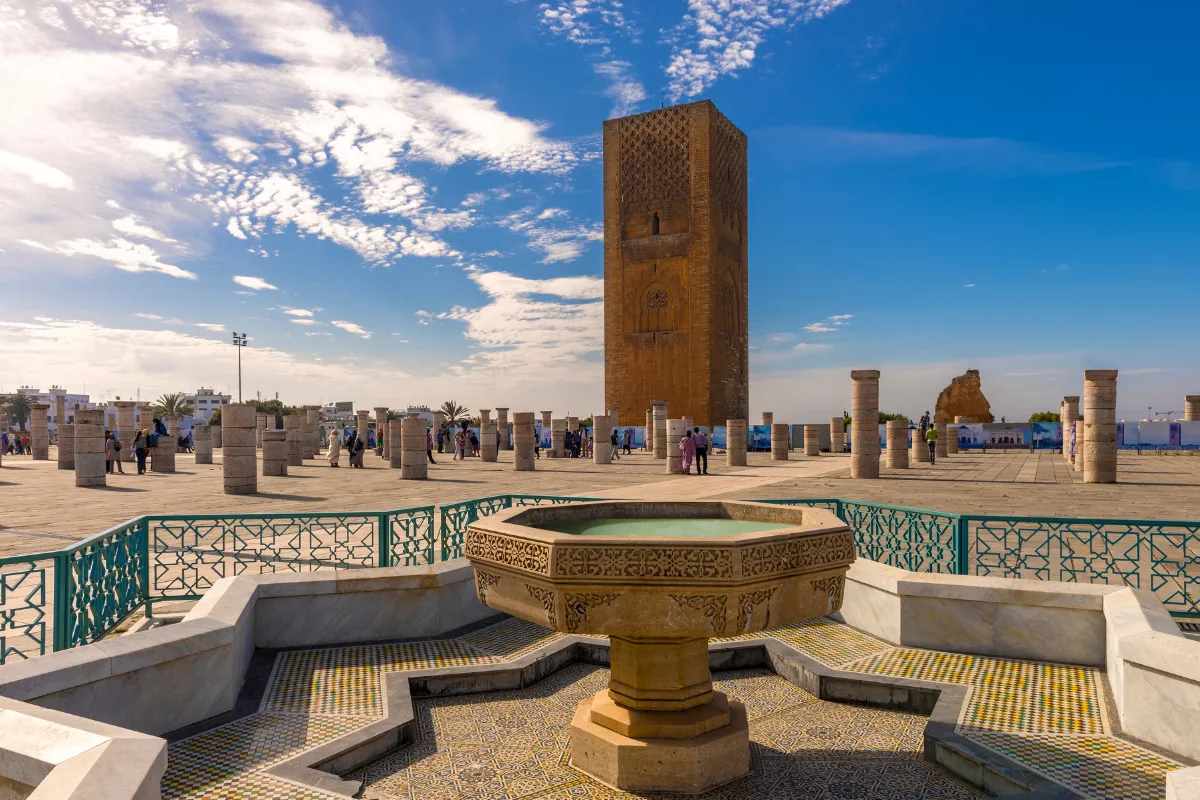 From here you would change trains, reaching Casa Voyageur as the second station and onward to Rabat. You will want to buy a ticket that takes you to Rabat Ville, the main train station in Rabat. If you are departing from the city of Casablanca head to Casa Port station where there are regular commuter trains to Rabat leaving twice an hour. (Find full-time tables on the ONCF website).
You can reach Rabat from other cities as well. Simply check the timetable and purchase your ticket to the appropriate station.
A second option to reach Rabat is to use the bus system. I recommend Supratours buses as they are reliable, comfortable and have few mechanical issues. CTM buses also run to Rabat from locations all over Morocco.
Not all cities will have buses to Rabat, as they try to reach places where there is limited train service to give another option. You may need to use the public bus system. These buses depart from the main depot in each city. The schedules can be erratic, and buses overcrowded, however, they are very inexpensive.
A third option to reach Rabat is by car. You can buy a seat in a shared grand taxi or you can hire a driver to take you privately. If you would like to navigate the taxi system, take a read of this post on getting around Morocco.
Private drivers can be arranged through your accommodation. The usually have direct contact with drivers or taxis that can be hired to take you to your destination. This is often the fastest way to travel however it is also the most expensive.
Getting Around Rabat
The Rabat tram (Rabat-Sale tramway) makes getting around the city very easy now. The system is not only well maintained, used by a lot of people, but also clean and will get you to almost all the major attractions. There are ticket kiosks at most stops with attendants who speak some level of English and can help. Tickets are reloadable and are 6dh.
There are only two lines; Line 1 and Line 2 making it easy to navigate. Service runs every 20 minutes.
If you're staying in nearby Sale, on the other side of the Bou Regreg river or just want to visit you can also take a dhow boat. Before the bridges this was the way to get across. The ride is fairly quick and costs 2.5dh each way. Even if it's more of an adventure than a transportation option you can pretend you're a pirate for a little while!
Rabat and Sale are two different cities, however, over time they have almost become one. Sale lies on the right bank of the Bou Regreg river while Rabat is on the left. Sale was an independent republic and home to the famous Sale Rovers (pirates) until the 17th century when it became part of Morocco. This side of the river is often overlooked and while they may be two different cities, they are historically and now geographically linked.
https://www.getyourguide.com/rabat-l1693/rabat-private-half-day-city-tour-t362410/?partner_id=Y41PY83&utm_medium=online_publisher&placement=content-middle&cmp=Rabat_Walking_Tour
Need more help planning your visit to Rabat? Here are all my posts to make your trip great.
Where To Eat in Rabat
Food is always an important thing so when you're hungry or just planning where to fill up when you're in Rabat, this list will help you sort things out!
Hotels in Rabat – Where to Stay
When you plan to visit, know there are many options for where to stay. As Rabat is the capital of the country many hotels appeal to business travelers – and this will be reflected in their rates. Smaller hotels and riads are also available and may prove to be a more affordable and authentic way to experience the city.
Cheap Places to Stay in Rabat (under $50 a night!)
Discover our 8 favorite places to stay in Rabat
Things to Do in Rabat
Rabat's tourist attractions are a little more limited than in other cities however there are still many things to do and see. The Kasbah Oudayas and the Hassan Tower are two of the most well-known things. A walk through the medina of Rabat or a visit to the Chellah are also ideas. I've got even more suggestions in the posts below.
The Best Things to do and see in Rabat in 1 Day
16 Things to do in Rabat with Kids
More Posts about Rabat
Rabat vs. Casablanca, which city in Morocco should you visit
Complete Guide to the Mawazine Festival in Rabat
Why you should learn Arabic in Rabat
There you have it! I hope that this information helps you plan your visit to include Rabat when you're in Morocco!