There are a lot of things to do in Morocco but chances are you've only heard of the same things over and over again. Today, that's going to change because I'm sharing 40 things you haven't thought of doing! Sit down and grab your mint tea – it's time to go exploring!
Go surfing
During winter months surfers flock to the Atlantic coast to spending time surfing in Morocco. Sure the water is still a bit chilly but with a wetsuit you'll be in the water in no time. There are plenty of surf camps to learn and great Moroccan beaches for those with a little more experience to catch the waves. This is a great activity for families!

Go skiing
If water isn't your thing, what about snow? Skiing in Morocco might sound impossible but the High Atlas Mountains receive enough snowfall in winter to operate a ski hill at Oukaimden. Rent a pair of skis, hop on a mule to get you to the lift and get ready! This ski hill isn't great for beginners but is an adventure for anyone who loves to ski! You'll also find a smaller hill in Ifrane, Morocco.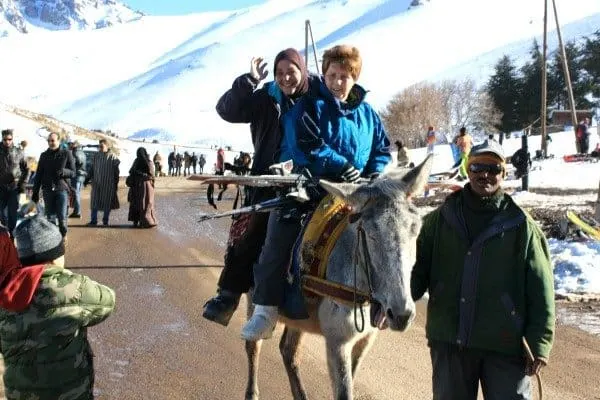 Learn How to Make Bread
Visitors quickly learn that bread in Morocco is an important staple of eating. There are many different kinds of bread, cooked slightly different and with a few variations of ingredients. A great way to understand the local culture of whichever part of Morocco you're visiting is to learn how to make the local variety of bread.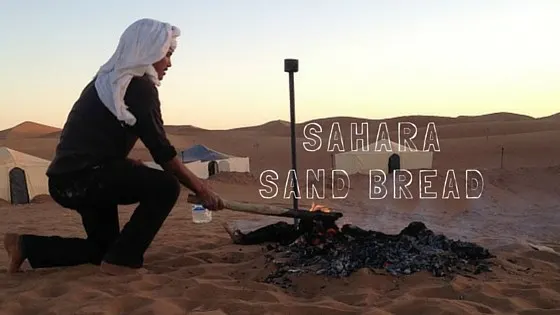 Have a villa all to yourself
Sumptuous Moroccan riads and villas are the thing of dreams. Many look like they could have been plucked directly out of a storybook. Some of them have! Did you know you can rent one all for yourself? Yes, that's right you'll have the privacy of your own home and the chance to live like royalty – for a little while at least!
Help harvest dates
In late November the date harvest begins. So if you're wondering what to do in Morocco, this is always a thought! It's always clear when it's time because there is an uptick in the number of flies also taking advantage of the ripening of the fruit. A visit to rural Morocco's date valleys could find you enjoying not only the dates themselves but being able to pitch in and be a part of the action.

Eat French pastries
Morocco was never a full colony of France but was a protectorate for several decades. The French legacy lives on in many ways, one of which is pastry. You can find mille feuille, croissants and madelines in just about every patisserie. Head to a specialty shop and you'll find even more French-inspired delicacies.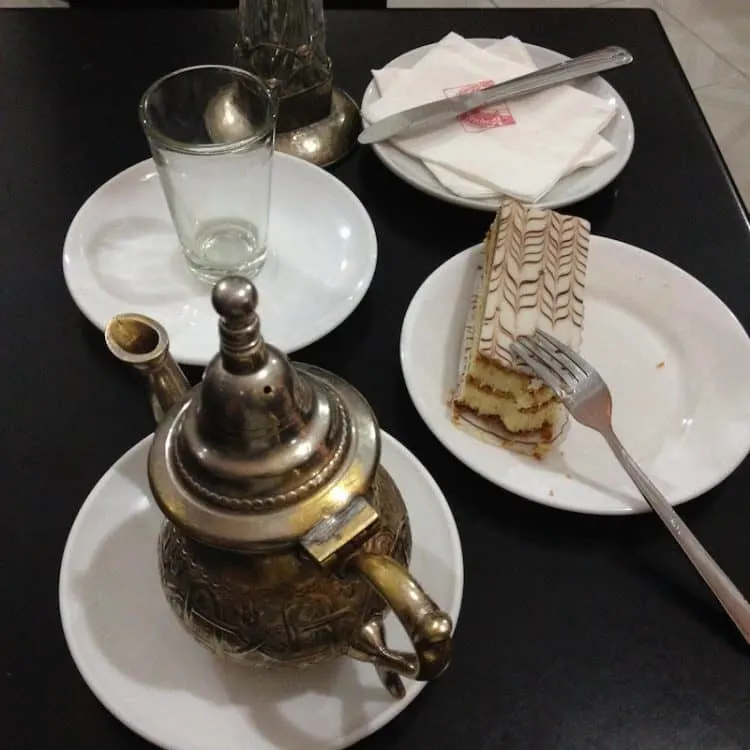 Try a roast sheep head
It's not everywhere you have the chance to try a roast sheep head but you can in Morocco! This dish is usually served right after Eid al Adha however it is possible to find it other times of the year. You might even find things like sheep head briouats dressed up and on the menu of places like The Royal Mansour. Who says sheep head can't be dressed up?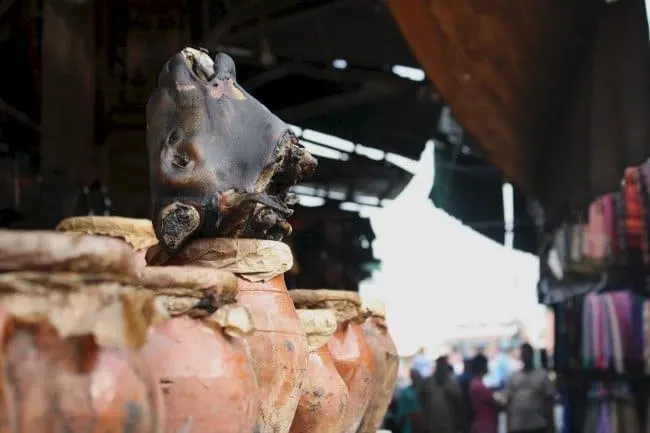 Climb the highest peak in North Africa
Mount Toubkal is located in the High Atlas Mountains just south of Marrakech. Standing at 4,167 meters tall it is the highest peak in North Africa. During summer months the climb can be easier than in winter when snow and ice become an issue. It's possible for hikers who have moderate experience to do the hike with the proper gear and a good guide. It's never advisable to make the hike without a guide to assist as weather changes fast as can the terrain.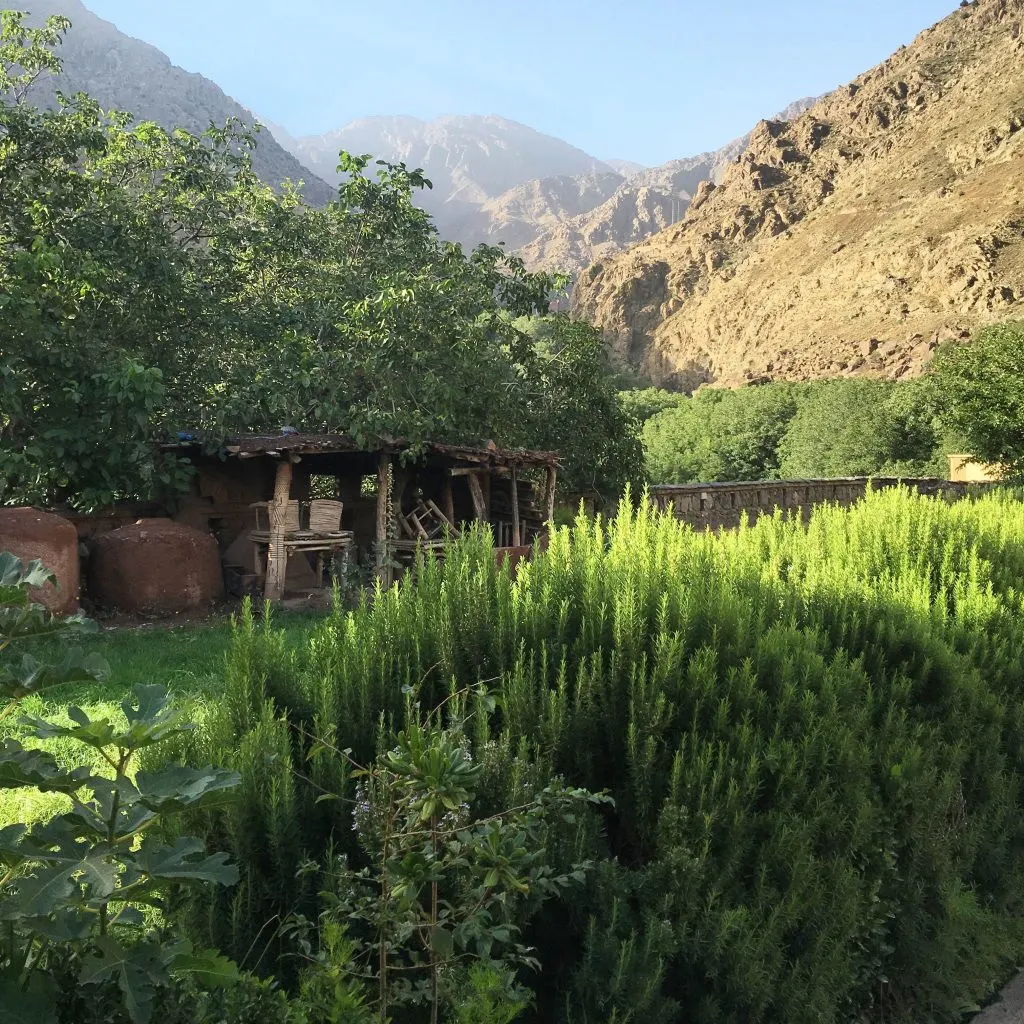 Visit the highest minaret in the world
The Hassan II mosque in Casablanca is the largest in the country and one of the only mosques that is open for non-Muslims to visit. It's minaret is the tallest in the world (in fact it's the tallest religious structure in the world!) and the mosque itself is the 13th largest in the world.
The building hangs over the Atlantic Ocean and has a retractable roof. It was built using nearly all materials from Morocco. 25,000 people can be accommodated inside and another 80,000 outside on the mosque grounds.

Be scrubbed squeaky clean like a baby in a hammam
If your idea of a hammam is a glorious sauna mixed with a masseuse – think again. Hammams are a place to get clean, cleaner than you'll have ever been! The process of allowing the skin to loosen in very warm rooms followed by the use of a black soap sets free dead skin which is then removed. Using an exfoliating glove a woman (or man depending on your gender) will scrub every last corner of your body until all the dead skin has been removed. If you hear them mention "spaghetti" it's a good sign!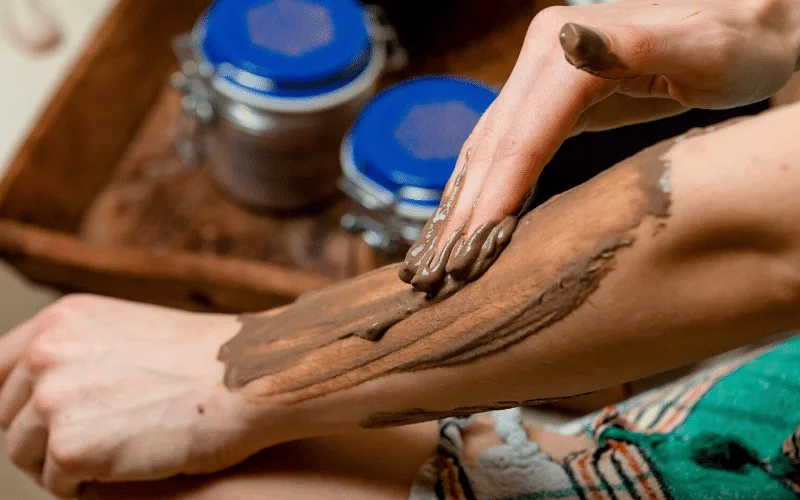 Visit a winery
No, Morocco is not a dry country however this is a widely held belief by visitors. It's true, there isn't as much alcohol in restaurants as in other countries but it is available. In the coastal and northern parts of Morocco there are many wineries growing local grapes for wine. Wine tourism is starting to become popular in Morocco. In the areas near Fez and also just outside Essaouira you'll find wineries.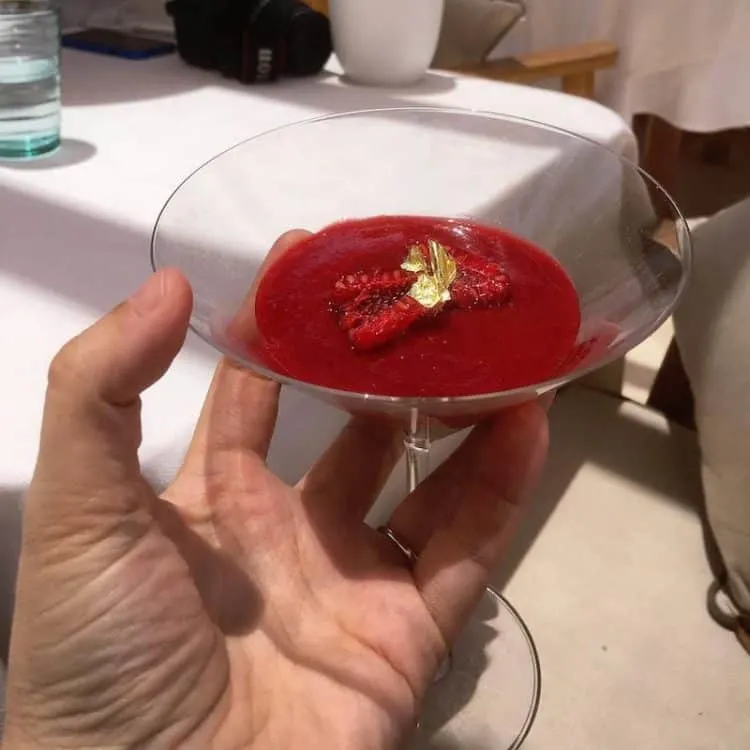 Eat great local cheeses
I love cheese but it can be very hard to find in Morocco. Luckily more and more artisan producers are beginning to see a demand for this product. You won't find it in the hot interior of the country but in the mountains and cooler areas it's more common. Most are soft to semi-soft varieties, the most common is known as jebli and is a soft fresh cheese that pairs great with hot Moroccan bread.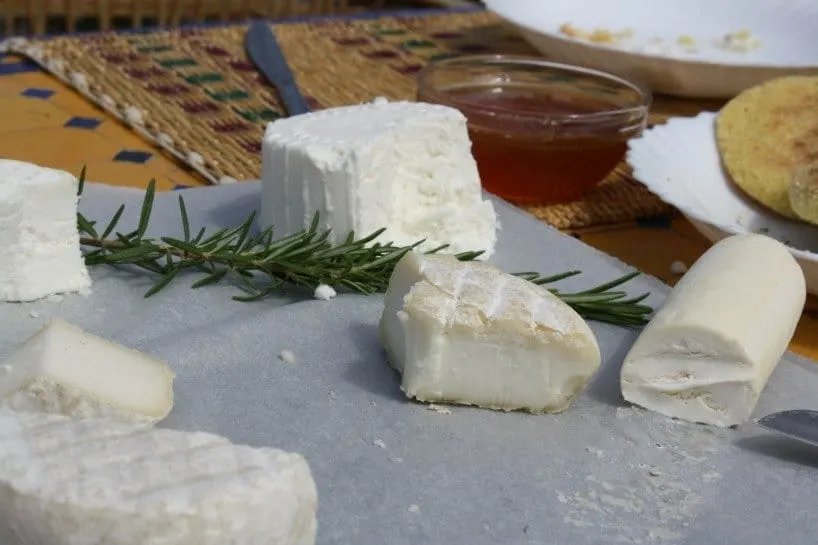 Walk in Roman ruins
Would you be surprised to know there are Roman ruins in Morocco? The abandoned city of Volubilis, outside the city of Meknes and a UNESCO world heritage site, has been occupied for thousands of years but was a part of the Roman empire around the 1st century AD.
It was held for about 300 years until the surrounding Berber tribes retook it. Today you can visit and are free to walk the ruins, take pictures, and wonder what life was like in times past. There are day trips from Fez that can be arranged if you'd rather go with a driver/guide.

Go rock climbing
Head to the gorges of the High Atlas mountains where there's rock climbing to be had! Scale the walls of the Todra Gorge or several other great locations across the country. Be sure to connect with a reputable company who can guide you and provide support to ensure your safety. Climb Morocco is a good example.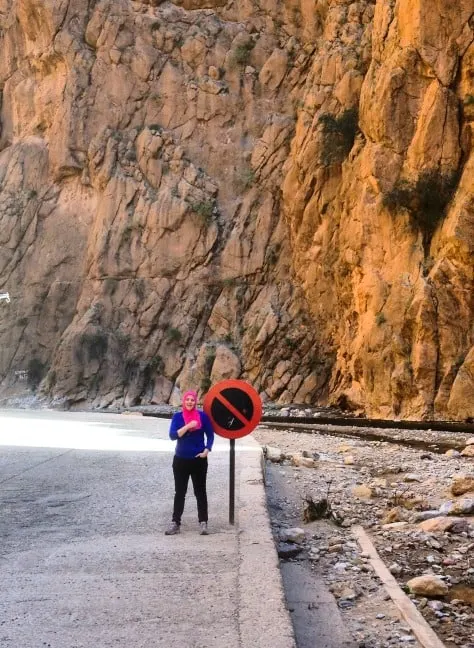 Eat oysters near the equator
The far south of Morocco falls off the radar for many people. The city of Dakhla is a prime example. Here you won't have the bustle of tourists on every corner, in fact if you want to get away from it all this might be the best place to do it. You're close to the equator (about 1500 miles away) and the seafood will knock your socks off.
Oysters friends, the oysters!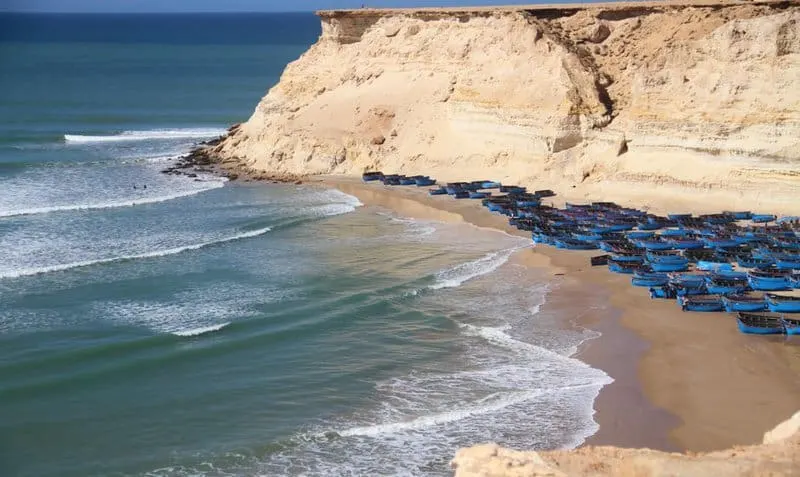 See monkeys in the wild
You've seen pictures of the monkeys in the square of Marrakech, the proper name is the barbary macaque. Please don't contribute to the practice of capturing them and displaying them in the square. The practices around how this is done are simply cruel.
Instead you can see them in the wild, from a distance. They are native to the forests of the Middle Atlas mountains but can also be found in some areas of the High Atlas mountains as well.
Tour centuries-old synagogues
Morocco has a long history that includes several different religious communities. You will find synagogues throughout the country. Many were established after the Jews and Muslims were expelled from Andalusia and took refuge in Morocco. There are also indigenous Berber tribes that were Jewish for centuries. Learning about the religious history of the country is truly an eye-opening experience.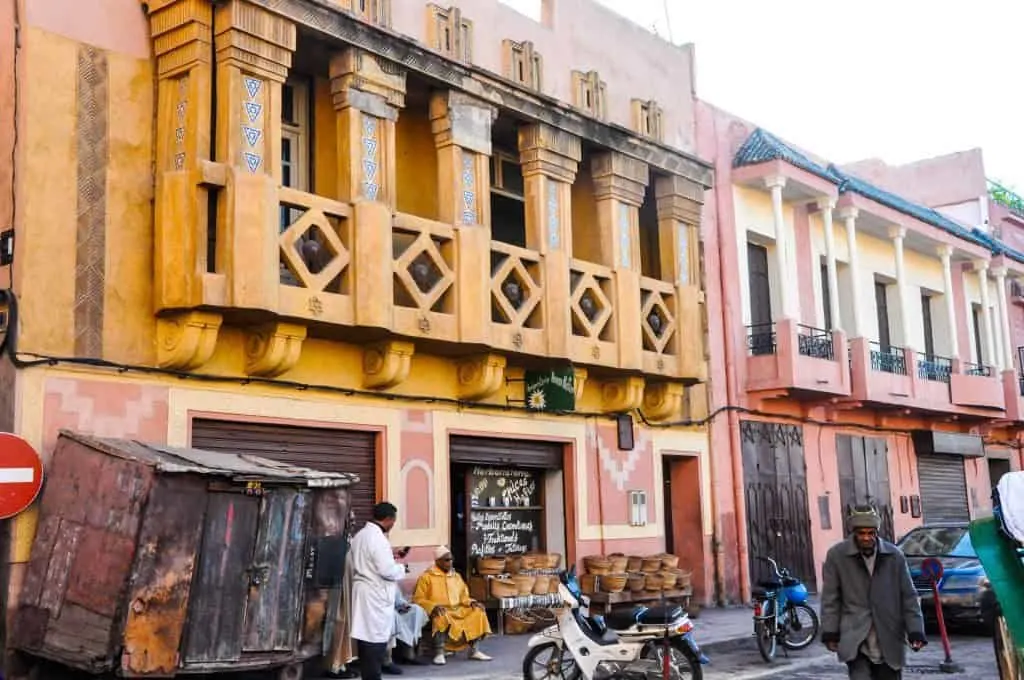 Be Indiana Jones in a WWII sidecar
Do you want to feel like you're in a desert movie scene? The quickest way to do that is hop on a vintage sidecar motorcycle and buzzing around Marrakech. You'll not only get a great view of the city but some amazing pictures and a truly memorable experience!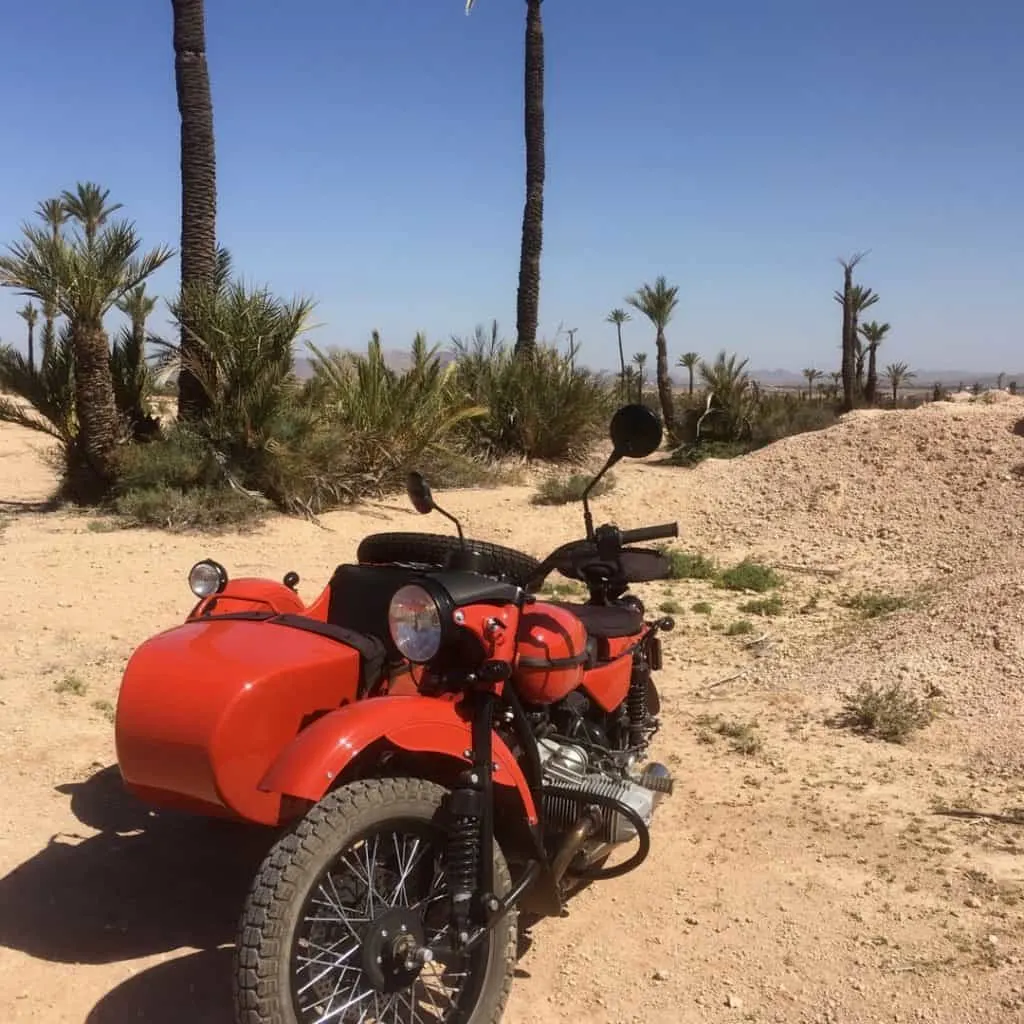 Take a thermal bath
Bet you didn't know Moroccans swear by the helping properties of thermal pools across the country. Sidi Harazem is one of the most famous spots that has been frequented for decades. Many of the baths are located in the north of Morocco though you can find them scattered everywhere.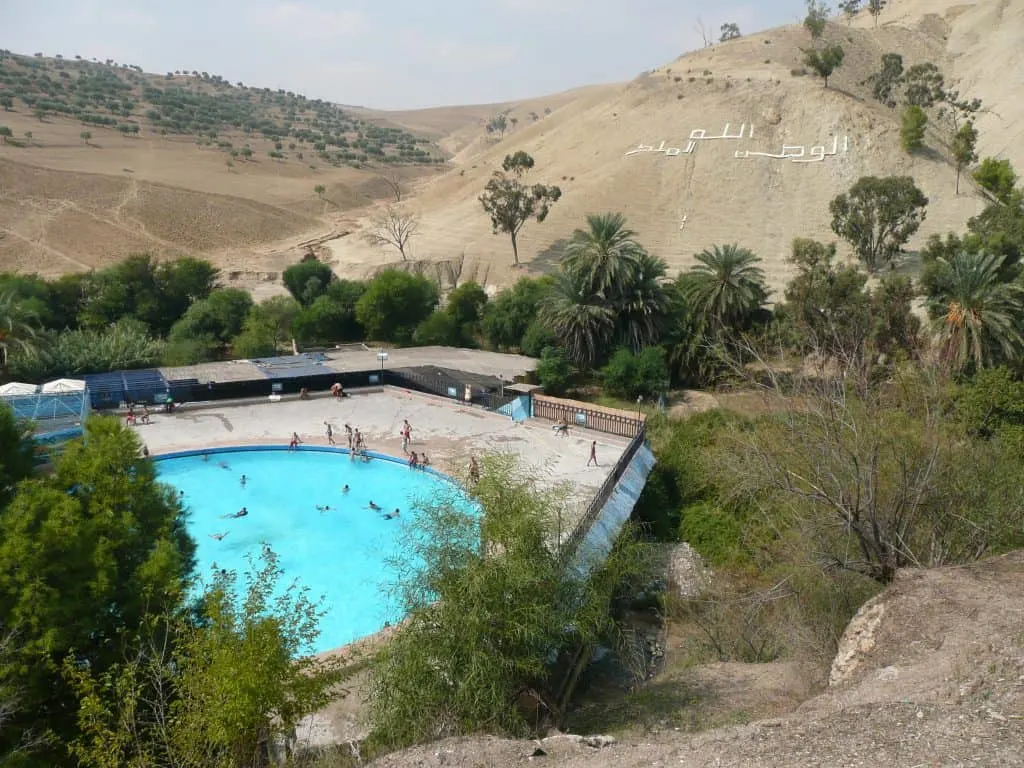 Have high tea
This is arguably not Moroccan at all but a really lovely offering that many hotels and riads are starting to offer. I'm especially fond of the high tea at The Royal Mansour but there are many others worthy of indulging in for a great afternoon. More and more hotels are beginning to offer this.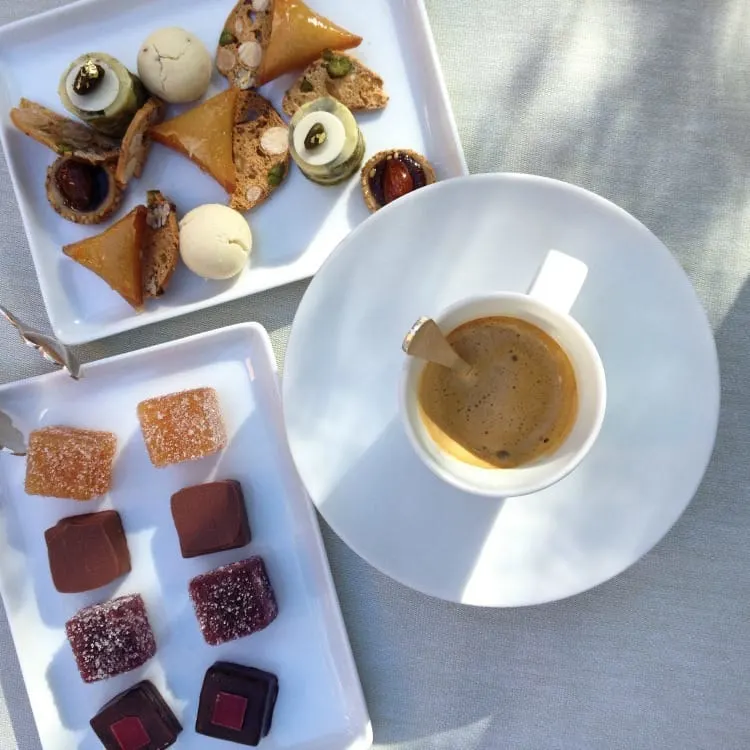 Take a Food Tour
We're partial to food tours but think that joining a tour is a great way to learn about the food culture of Morocco and eat some amazing food. You can check out our tour in Marrakech or our friend Christine in Casablanca at Taste of Casablanca.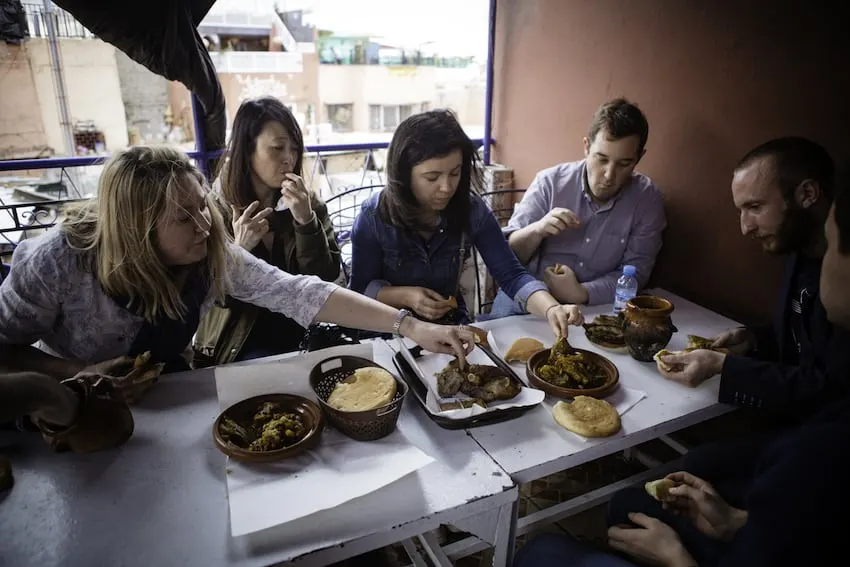 Make Your Own Drums
Another way to get hands on is to make your own instrument. Our kids painted and strung their own drums when we visited Fez a few years ago. They still have them today and fondly remember this time. They also learned a lot about traditional Moroccan instruments and music.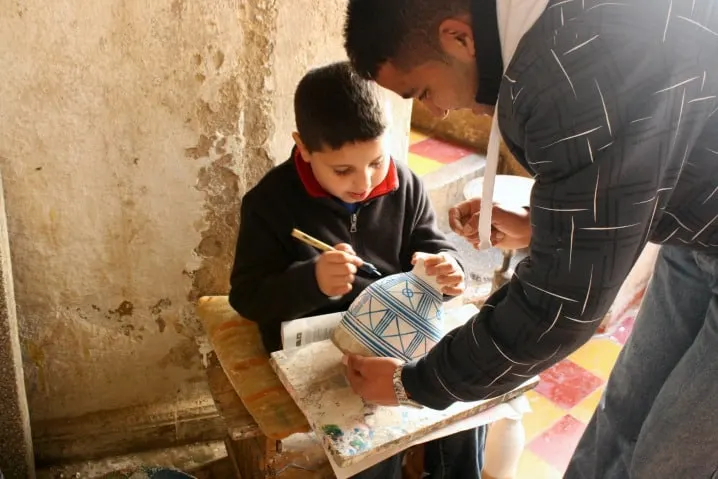 Wander through abandoned palaces
There are no shortages of palaces in Morocco, both occupied and abandoned. The occupied palaces are off limit for visitors but many abandoned palaces you can visit.
One of my favorites is Telouet Kasbah, once home to the infamous Thami Glaoui one of the most well known pashas of Morocco. The palace is in ruins but has been partially restored by local people. You won't find many tourists here so take your time to snap some great pictures.

Relax on the Mediterranean
Morocco has two coasts; the Mediterranean and the Atlantic. While many people make it to Tangier which lies on both coasts, few go further east towards the Algerian border.
There are beautiful beach towns all along the Mediterranean coast where you'll discover a different side of Morocco. These Moroccan beaches are different from their Atlantic counterparts and in summer are extremely popular. Book early!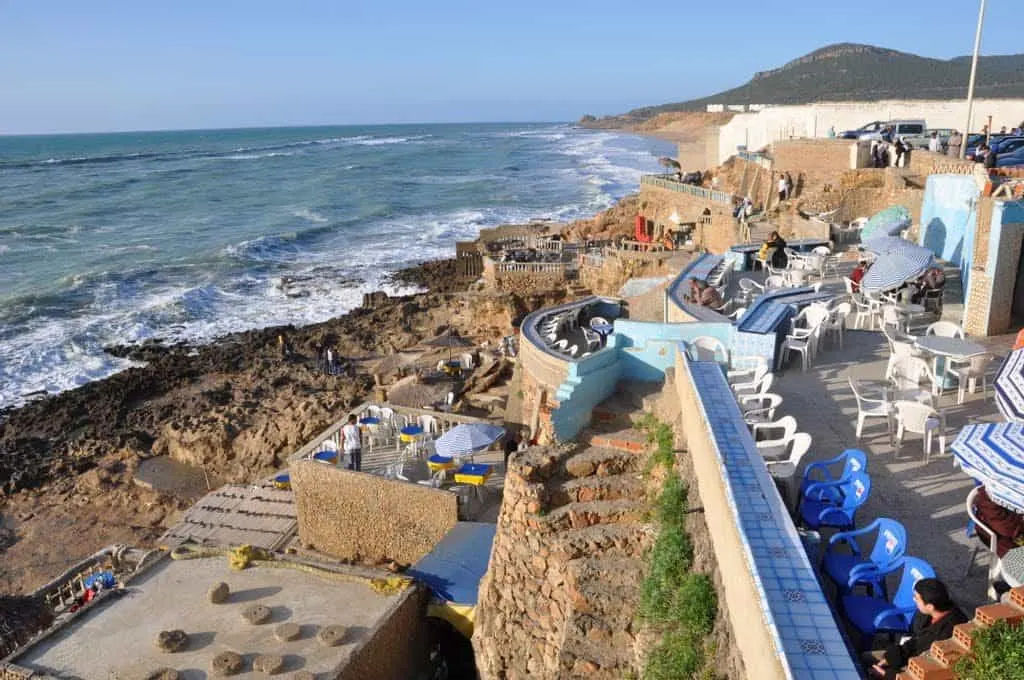 Visit a banana village
A banana village? Yes! Southern Morocco grows a lot of bananas and they are delicious! Aourir is a small city north of Agadir on the road to Essaouira. The banana fields are easy to spot as you drive into town and you'll see quickly bananas for sale everywhere on the main street of town.
If you can't make it to this small village you can still find the bananas from this area sold in local souks. They're much smaller than what you'd typically find in a shop at home – and much sweeter too.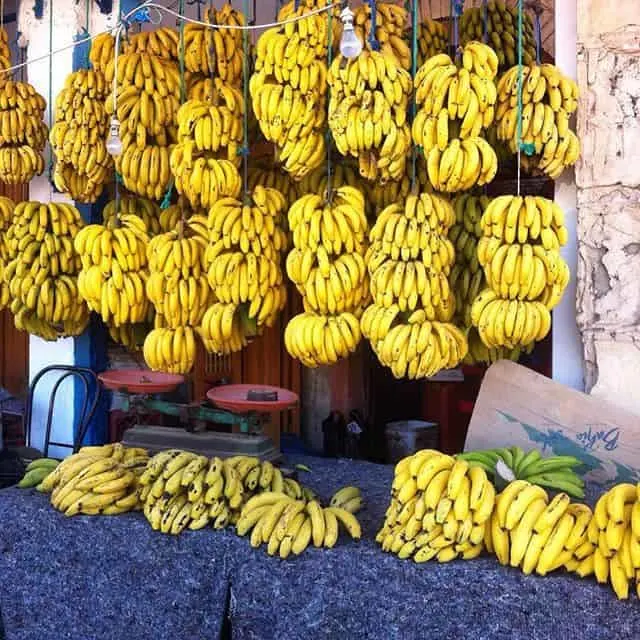 Get an argan oil massage
Argan oil is all the rage around the world today but Moroccan women have been using it for decades – if not longer. You can get an argan oil massage many places and I highly recommend it. If you have sensitive skin you'll be safe and your skin won't have that oil slick feel afterwards as the argan soaks in.
If you're wanting to buy argan oil when you're in Morocco know that it can be expensive and don't be "sold" by the women's co-op ploy. Many of them are not.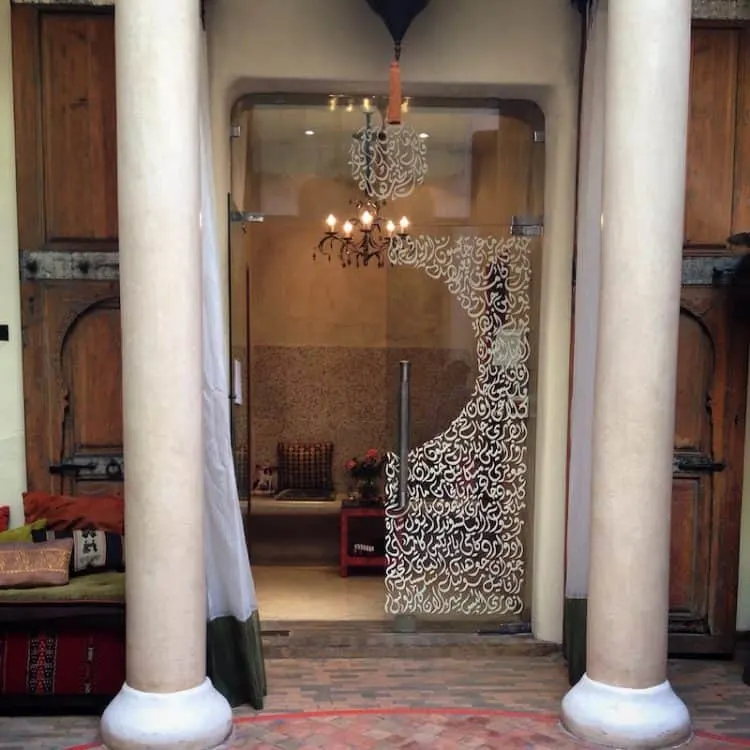 Try unique meats like camel or pigeon
One of the more unique things to do in Morocco is to taste special foods. Few Moroccan people regularly eat camel meat; it's worth more alive than dead, but you can find it in different locations and if you know where to ask.
Pigeon is a meat traditionally used for bstilla (in the picture below). It's a meat pie that has a unique blend of ingredients and should be something you try at least once!

Go sand boarding
Yes you really can go sand boarding though be sure to bring your best balance. In some Sahara camps they've got sand boards (a snowboard with all the bindings removed) ready for you to cruise down the dunes. It takes some practice and goes faster than you would think. Just be sure you don't tumble at the end like I did – there was sand everywhere!

Visit a real oasis
Oasis' are real things, not just something from stories or movies. These outcroppings in the desert are where water flows naturally underground and are a vital source of the desert ecosystem. Visiting one can seem a bit surreal. But watch out because you're certain to encounter plenty of animal droppings and more as this is a central meeting spot. If you need help getting to the Sahara, check out my post on planning your Sahara trip.

Go river rafting
There are several rivers that flow through Morocco. Some only run certain times of year and most are at their "wildest" after the spring melt of snow in the mountains. There are companies that provide white water rafting excursions (like Splash Morocco) on several rivers and it makes for a very unique experience!

Wander a rural market
Today many people in cities shop in a grocery store but fresh markets are still an important way of life, especially in rural areas. If you have the chance to visit a rural market you should. It's a really valuable look into how people live and work outside of Moroccan cities. They also grill up some great meat or tajines, all with fresh ingredients you choose yourself and bring to be cooked!

Pick fossils in the Sahara Desert
Did you know Morocco is home to thousands (if not millions) of fossils? It's true! The Kem Kem beds on the southeastern border of Morocco near Algeria, are one example of an area that dinosaur remains have been found. Spinosaurus is a dinosaur discovered recently in Morocco. It's very easy to find trillobite fossils laying on the ground in the Sahara. It's worth noting there are also many fake versions on sale around the country so keep your guard up.

Eat dinner cooked by a 3* Michelin chef
Morocco is enjoying a culinary awakening. Sure there's traditional Moroccan but it can be hard to find the real deal. There are also plenty of top notch kitchens putting out great food. At the Royal Mansour you'll be treated to food prepared by a French, three-star Michelin chef for quite a bit less than you might pay in Paris!

Yoga, so much yoga
It's safe to say everyone and their sister is having a yoga retreat in Morocco. So if you love yoga, you will find something on offer. Many resorts offer yoga classes or short stay retreats. No matter where you are, you'll find lots of yoga. It might be one of the top things to do in Morocco in recent years!
Pull up roots and work remotely
A lot of people I know work remotely in Morocco either full-time or part time – and I'm one of them! Whether you choose to be by yourself or take up residency in a co-working space like Sun Desk in Taghazout, Morocco this is a great place to work remotely. Not all locations will have solid internet or WIFI connection so if you need this, you will want to really do some research first to find the best place.

Take part in one of the world's biggest music festivals
Festivals. Morocco has the market on these! There's something happening every single month of the year. From major agricultural festivals to music festivals and family celebrations there is a lot of partying to be had! Mawazine is the world's second largest music festival and is held every year in Rabat. It's lineup includes mostly popular international music with top stars from around the world taking the stage.

Stay in a guesthouse
This suggestion might be something you've thought of but should be a must on your list! Skip hotels and go with a riad for a much more meaningful and authentic experience. These bed and breakfasts' are each unique and offer a variety of services for guests. They are gorgeous oasis' of calm!

Buy early 20th century antiques
Head to any of the second hand markets in Morocco to discover gems selling for a steal. They may need a little bit of work to clean up but you'd pay so much more outside Morocco. Think art deco French signs or furniture, old Moroccan jewelry and metal work, and vintage clothing. You'll have to be willing to dig and bargain but you can come up with some real gems!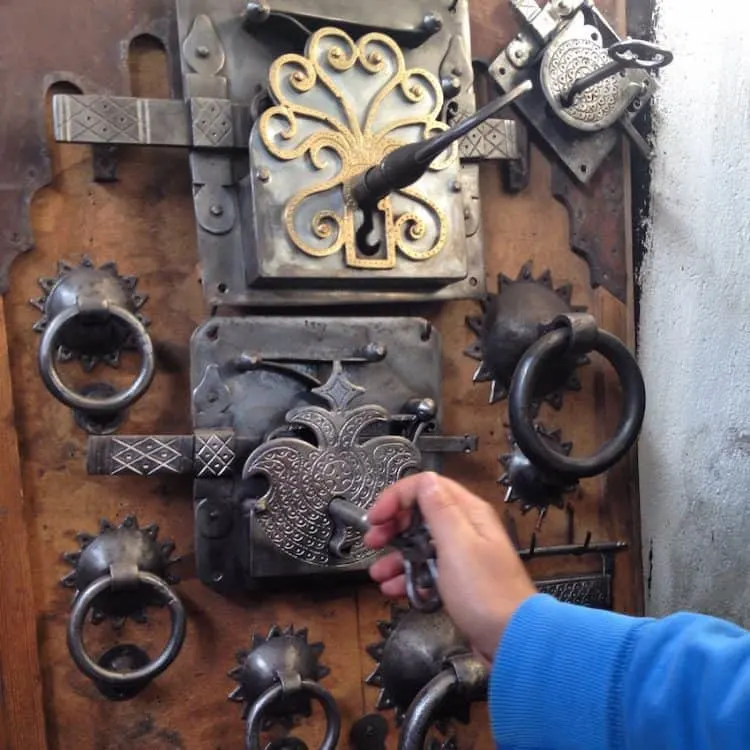 Have a piece of clothing custom made
In Morocco the trade crafts are still thriving. It's very possible to have clothing, shoes, and anything else created to your specifications. If you have a few days you can have something really unique. One of my favorite boutiques in Marrakech is Kaftan Queen – a must for women who want something unique that won't break the bank. Limited pieces of each design are made but the prices aren't over the top.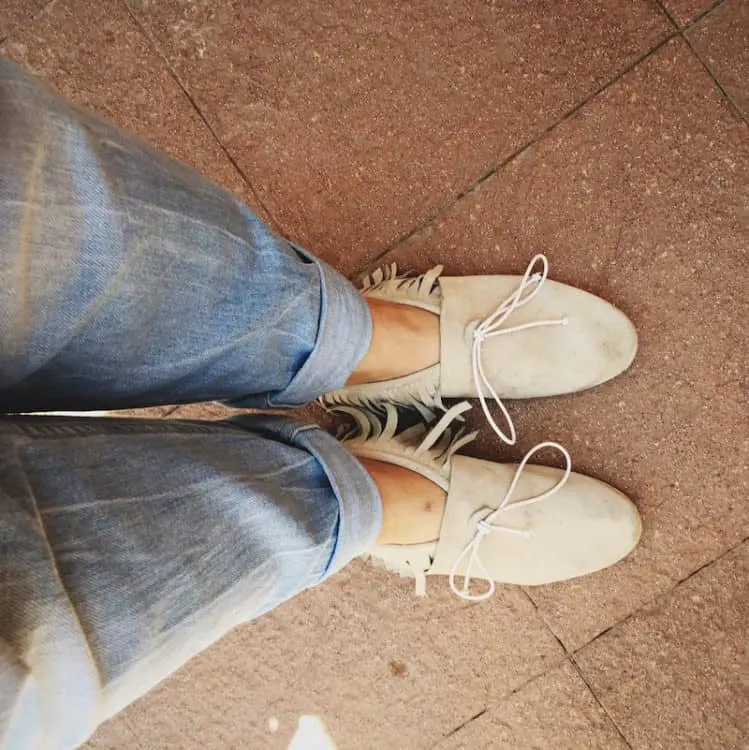 Get a custom blend of herbal medication for what ails you
Traditional medicine is a must in Morocco. Many people will first use herbal medications before using medicine from a pharmacy. There's a remedy for everything and by my own experimentation it often works. Stop into any herbal pharmacy and explain your symptoms – they'll have something for you!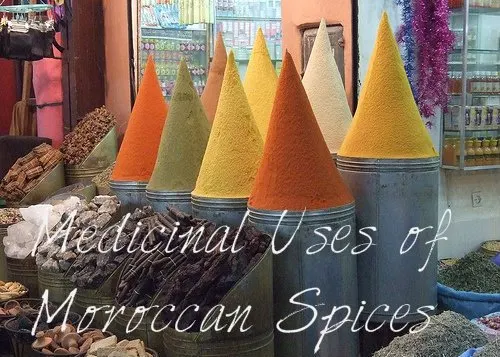 There you have it 40 new things to do in Morocco and experiences to have when you come to Morocco. I hope that this list gives you some new ideas and makes your Morocco vacation even more meaningful.