What do you do when you get really tired of seeing your tweens faces plastered to a screen every second their home? Tired of the battle we faced every time we took them away we staged an intervention. I'd argue this might not be the best solution every time but we were determined to show our kids they could actually have fun without the tablets. I did what any mom would do…I threw them in the ocean. No, not the tablets – the kids! Maybe I didn't throw them directly in the ocean but we did pack up the car and make the drive to Tagahzout and our favorite beach resort with the goal of getting our kids outside and have them learn how to surf in Morocco.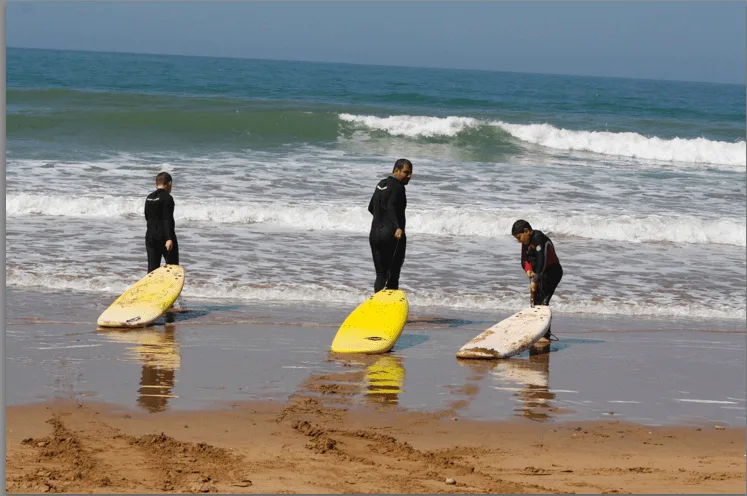 Paradis Plage is a resort that has something for everyone – which is why we love it. The first time we visited it was too cold to get into the ocean but this time, thanks to some wetsuits the boys did venture in. I on the other hand preferred to spend my time in the spa getting a massage. What can I say I'm more into relaxing! You can take surfing lessons or rent a surf board here but since my boys had never tried this before we went for lessons. They really thought it would be easy…they found out it's a little harder than they thought!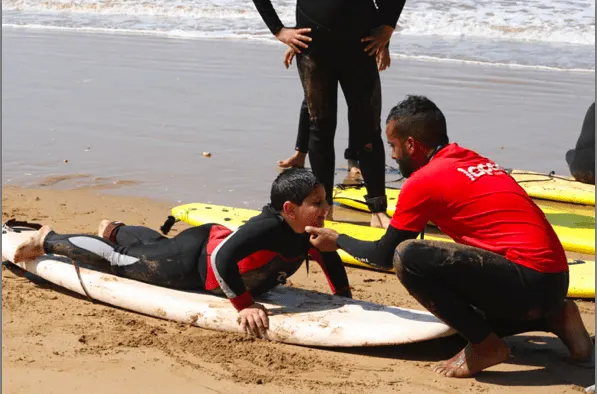 What impressed me right away was how professional and thoughtful the staff were. The surf instructor working with the kids (and MarocBaba) was attentive and truly wanted to teach them how to surf instead of just sending them into the water to play. He was able to connect with K and get him not only to pay attention to what he was teaching but..get him up in the water too!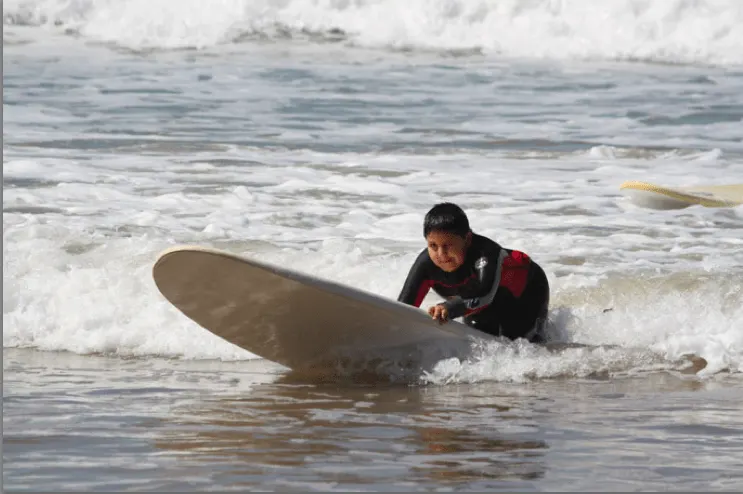 MarocBaba and M were a little more skilled in the water. I would chalk that up to age and a little more coordination. After a thirty minute lesson on land they went into the water. The waves were big enough to get up and practice but not so big that it was overwhelming. Thankfully both of our kids can swim (yes swim lessons, the best investment we've ever made with our kids!) or else I wouldn't even consider this.
The surf lesson was two hours long and by the end the kids were not quite on their feet but up on their knees. Enough that they felt accomplishment and wanted to do it again!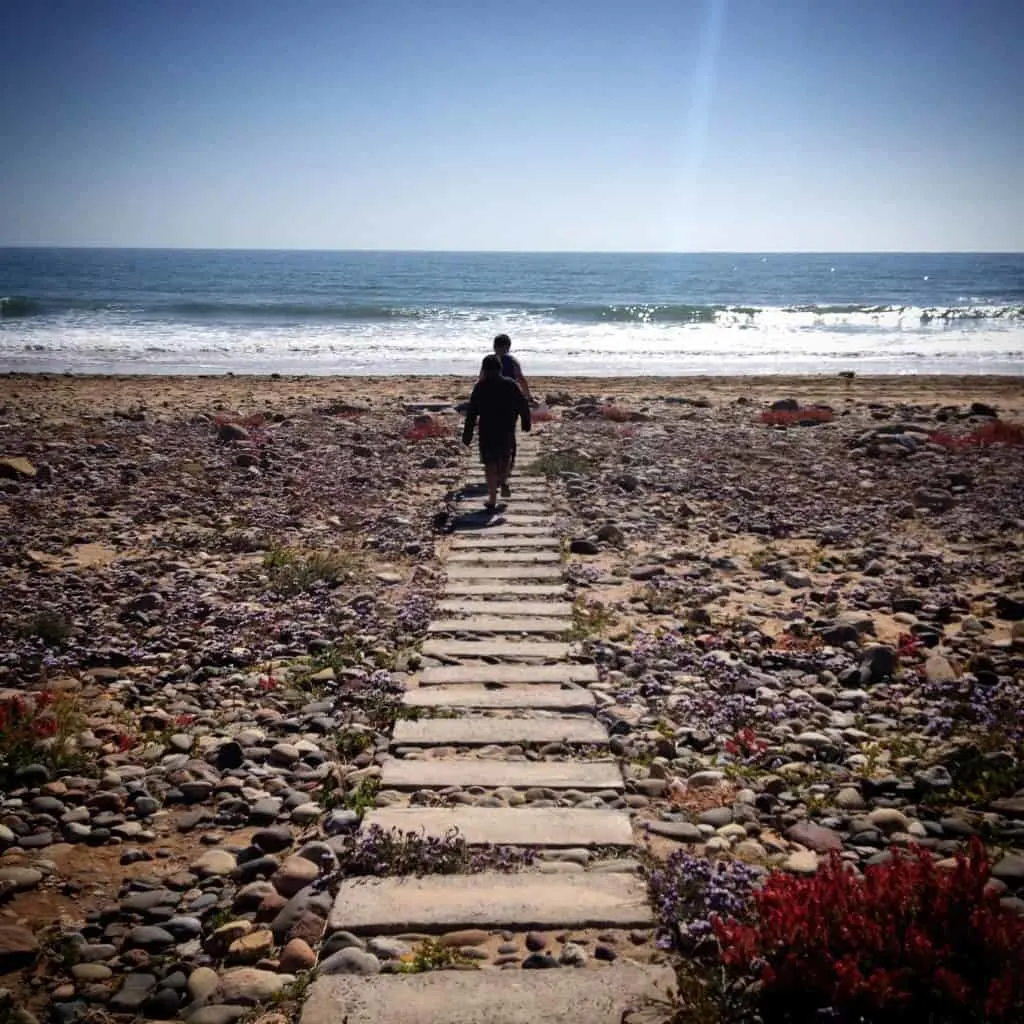 Along with learning how to surf we spent a beautiful afternoon just walking along the beach and exploring the resort. It was the perfect time of year to visit, before the summer crowds showed up. Who wouldn't want to wander on a beach like this?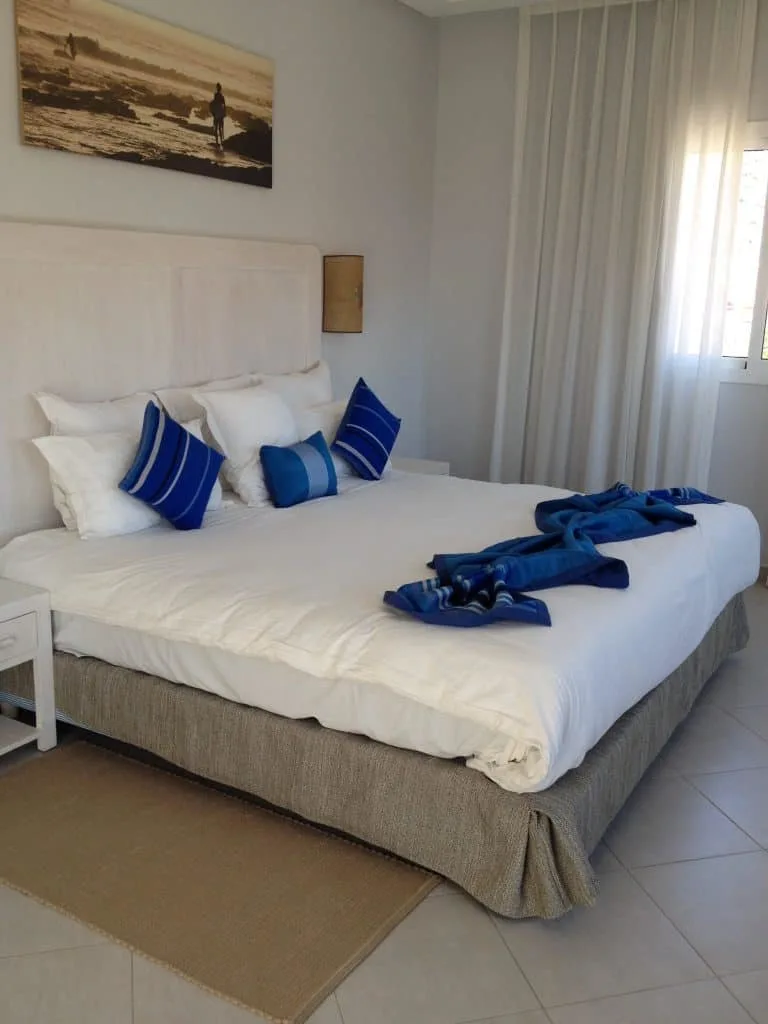 We had a huge room with two separate bedrooms, a kitchenette and living room plus a wrap around balcony. I only wish we would have stayed an entire week instead of just two days! On site there's also a pool and restaurants so you never have to leave. Breakfast is included each morning and at night you can choose from a buffet or sit down restaurant. Both offer a mix of Moroccan and Mediterranean dishes. Paradis Plage is about 20km from Agadir and is surrounded by a small village. Down the road there are a few shops (in walking distance) where you can pick u snacks and staples as well as a few grills and snack shops should you just want something simple.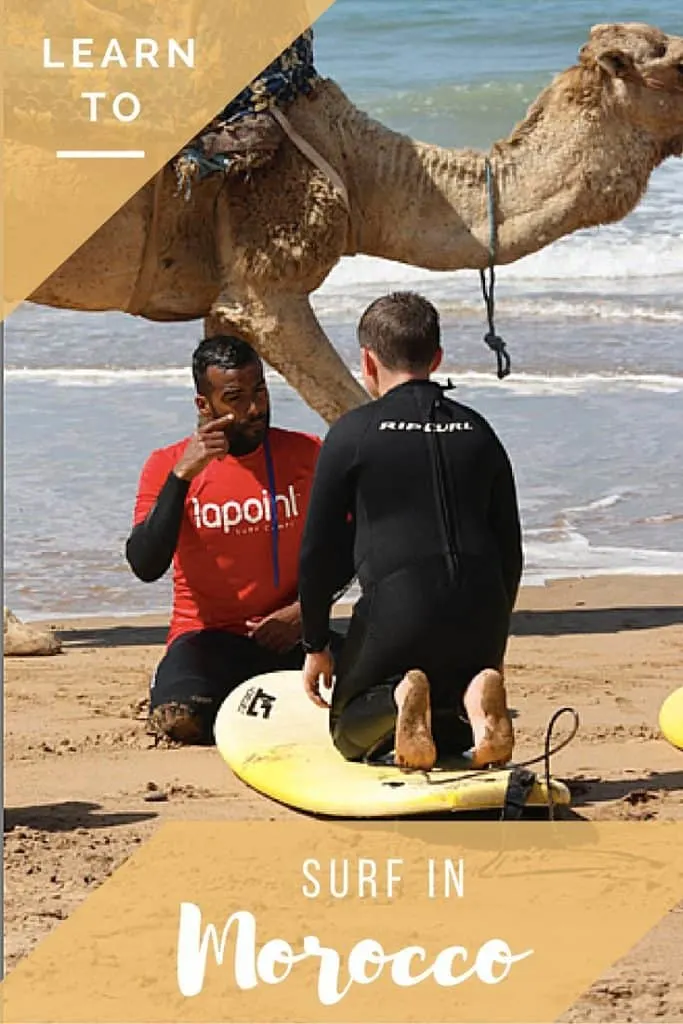 Morocco might not be the first place that comes to mind when you think of learning how to surf however the southern Atlantic coast is a great place for all ages and levels. More advanced surfers can visit other areas where the waves are higher. We can't wait to go back!
Book It: Paradis Plage, Taghazout Morocco