The first time we arrived in Ifrane was on a whim. We had gone to Fez for a long weekend with the kids and were visiting a cheese farm in Immouzer, a city between Fez and Ifrane. A quick search told me we weren't too far away so why not go? When we arrived, all of our jaws dropped. It was so unlike anywhere else in Morocco that we had ever been!
ALL ABOUT IFRANE
This shouldn't have been a complete surprise. Ifrane was built during the French protectorate by the French as a hill station or "home away from home". Not only were buildings designed in a similar style to French Alpine villages but plants and trees were also imported to give the city a European feel. The name however is taken from the local Amazigh language Tamazight and means caves. We visited during the spring but I'm certain with snow the contrasts are even more stark.
Where is Ifrane, Morocco?
Ifrane is located in the Middle Atlas mountains between Fez and Azrou. The drive from Fez is about 45 minutes depending on the weather conditions. It is at over 1600m elevation in the mountains.
GETTING TO IFRANE
By Train
The train does not run to Ifrane but will get you to Fez. From there you can take an alternative form of transportation to reach Ifrane.
By Bus
The CTM bus runs once a day from Fez to Ifrane and takes only 45 minutes to reach the city. It does arrive at night so you should plan to spend the evening if you will be traveling this way.
There are also local buses that leave from different cities to Ifrane including Azrou, Fez, Beni Mellal and more. This will be the least expensive option but can be very difficult to navigate and not the most comfortable.
By Car
Taking your own car, taking a taxi or hiring a driver is the easiest way to reach Ifrane. If you do take a taxi there are shared or private options – make sure to negotiate the price before you leave. If you're driving it's a direct route from Fez to Ifrane and a fairly easy drive. One thing you will want to keep in mind if using the roads in winter, there can be road closures due to snowfall. It has happened that people have been stuck so watch the weather and plan for this!
Ifrane can be a great, easy day trip but take time to arrange transportation as the options are a bit limited.
Make sure you check the snow forecast for Ifrane before you go!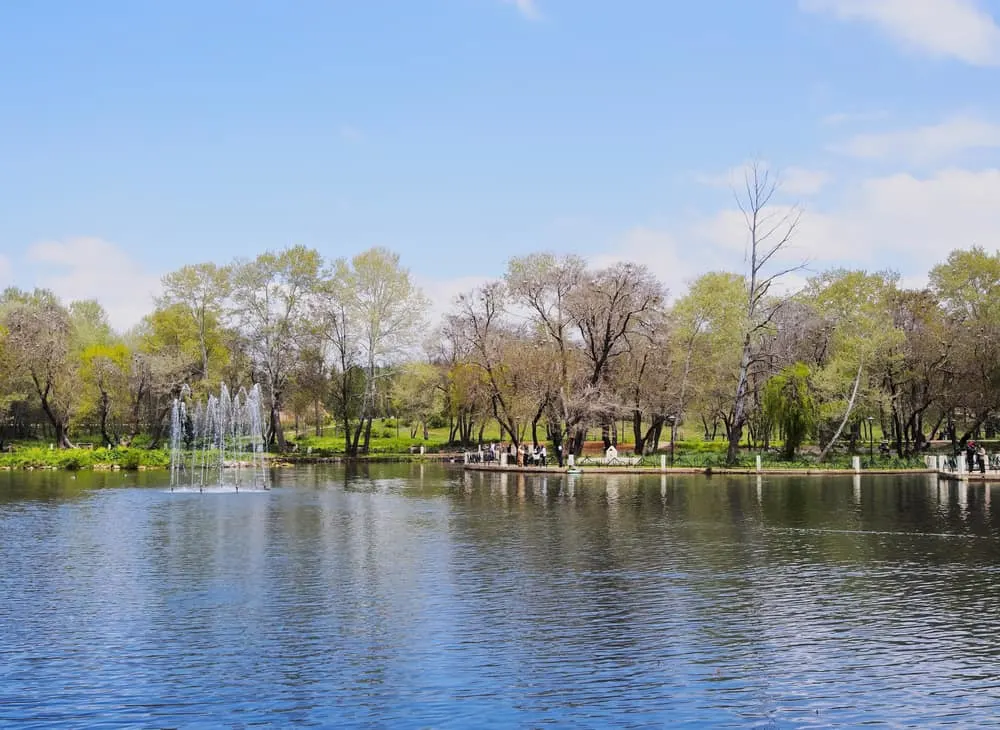 WHAT TO DO IN IFRANE
Not only are the styles of the houses different but we immediately saw the city was nearly spotless. No floating plastic bags or garbage strewn around. When we sat down for lunch we could hear plenty of English around us, another thing that is uncommon in Morocco. Ifrane is the home of Al Akhwayn University, Morocco's only English language university making it as common to hear as French.
But what makes this place really special is the ability to be outdoors. The Cedre Gouraud Forest is just outside of the city and this is where you will find my boys!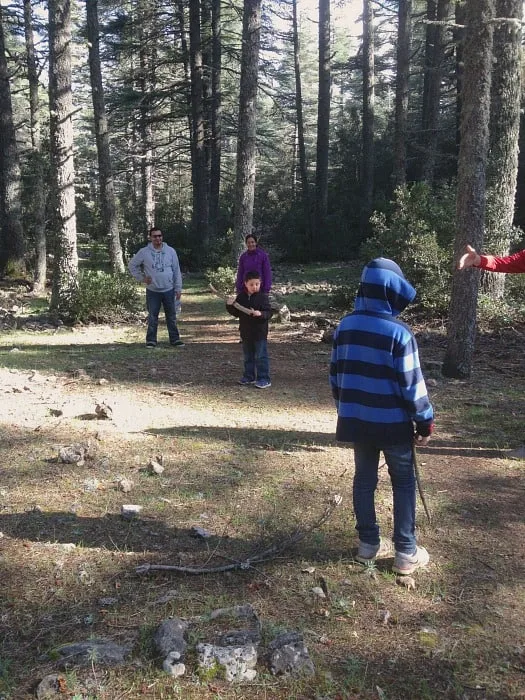 There are countless walking paths that are very easy to walk. As soon as we set foot in the forest I felt at home. M and K were thrilled at the prospect of running through the woods and even put together a game of stick + rock baseball (make do with what you have!) The cedar forests are really beautiful and you can spot wildlife such as Barbary Apes and wild boars – though I advise walking the other way if you see the later.
Of course if you decide to visit in winter you can hit the Michlifen "ski" hill. I'll use the term loosely as your experience may vary. It's not fancy but you can sled and if there's enough snow fall you can actually ski down the hill (there's a ski lift too). Just don't expect too much! Locals rent out sleds and ski equipment on any snowy hill.
You'll also discover the omnipresent resort by the same name overlooking Ifrane. Trust me it looks completely out of place for Morocco! You'll find prices to be in line with what you'd pay in Europe, and keep in mind winter is the high season here. For a winter visit also double check before you depart. The road to Ifrane closes in the event of high snowfall.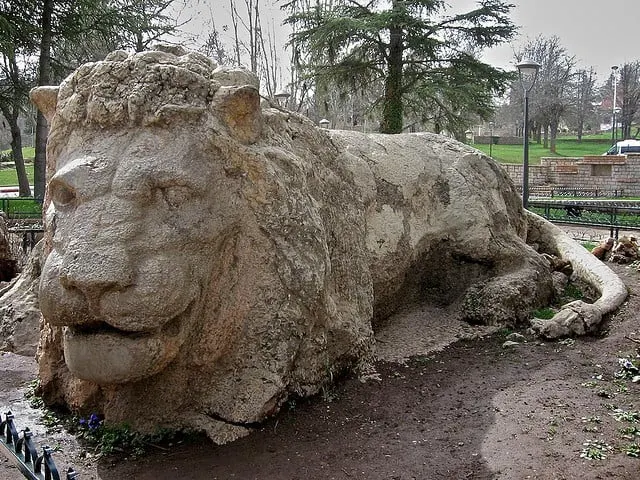 In the very middle of town is a very famous lion statue. No matter what time of day you pass you will see people lined up to take their picture with it. I wondered what the significance of the statue was but can find absolutely nothing about it! There is a rumor that it was carved by an Italian prisoner of war during WWII (Ifrane was home to a POW prison), but there are other claims that it dates to 1936 and was possibly carved by a French legionaire. If anybody knows the real story, I'd love to know!
If you're a golfer, the Michlifen Golf & Country Club is another option for something to do. The golf course is very nice, 18-hole course set in the beautiful landscape of the area.
Source Vitel is another popular spot to visit where you can find walking trails and waterfalls. Some can easily be reached even from the town center while others you'll need motorized transportation to reach.
Just in case you were wondering if the souks escaped Ifrane, fear not! There is a souk here but it's geared much more towards local residents than tourists, which is an experience in and of itself.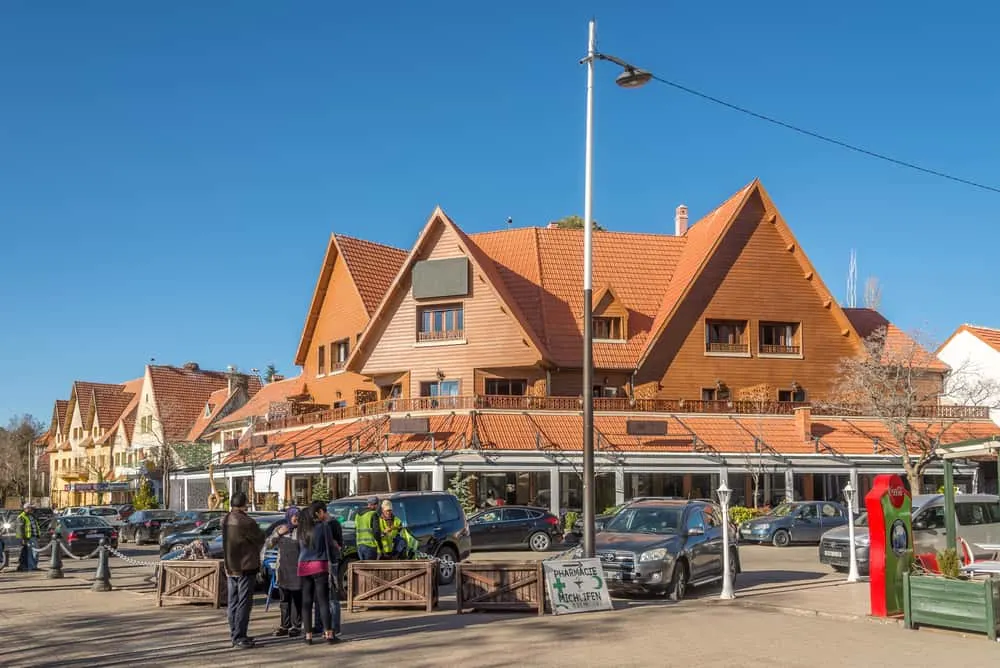 WHERE TO EAT IN IFRANE
Forest Restaurant
This is located right in the middle of town and has a variety of Moroccan and international dishes. The pizza and pasta are surprisingly good. If you're traveling with kids or people with a mixed palate go here. It's also popular with the local student population.
La Paix
This is a patisserie that's good for breakfast or an afternoon snack. It can be a bit hit or miss with quality.
Don't be surprised to see, especially in the souk area, small stalls preparing tajines and other foods. If you want Moroccan, then look to these to get your meals.
WHERE TO STAY IN IFRANE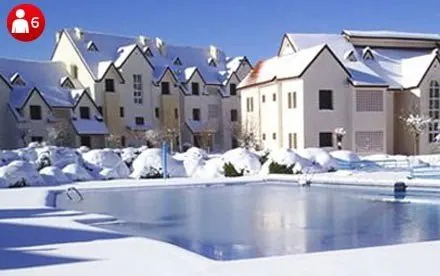 Farah Inn – great affordable rooms especially for families. There are single, double and family rooms available. There are also multiple on-site swimming pools (including one indoors) and a restaurant making it as much a hotel as a resort.
Michlifen Suites and Spas – Ifrane's ultimate luxury hotel! This is a five-star property with a chalet experience. It truly feels like you are in the mountains of Europe but with touches of Moroccan style and design. Swimming pools, on-site dining, a kids club and sporting activities are all available.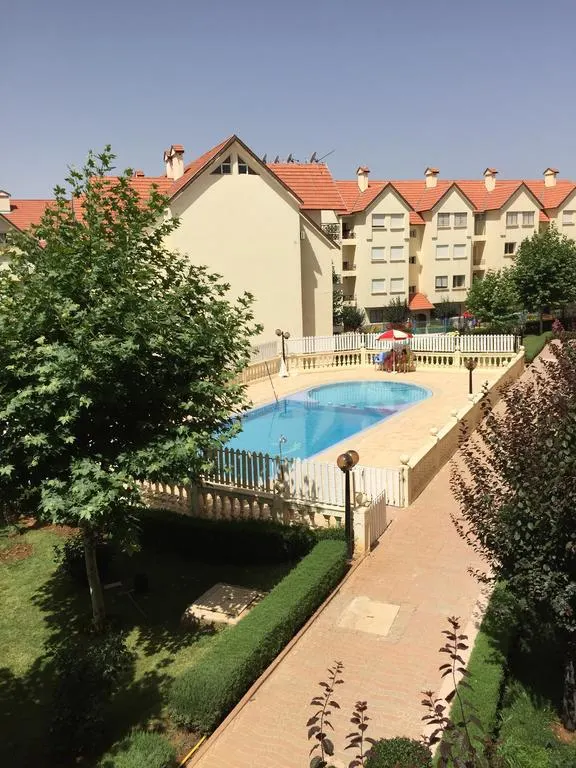 A two bedroom apartment rental for travelers who are seeking a self-catering option this central apartment is worth considering. Live like a local instead of a visitor!
If you're looking for a wild, bustling city Ifrane is not it. But if you want somewhere to get away, experience the beauty of Morocco's natural environments but still have the comforts of a modern city nearby than Ifrane is a must!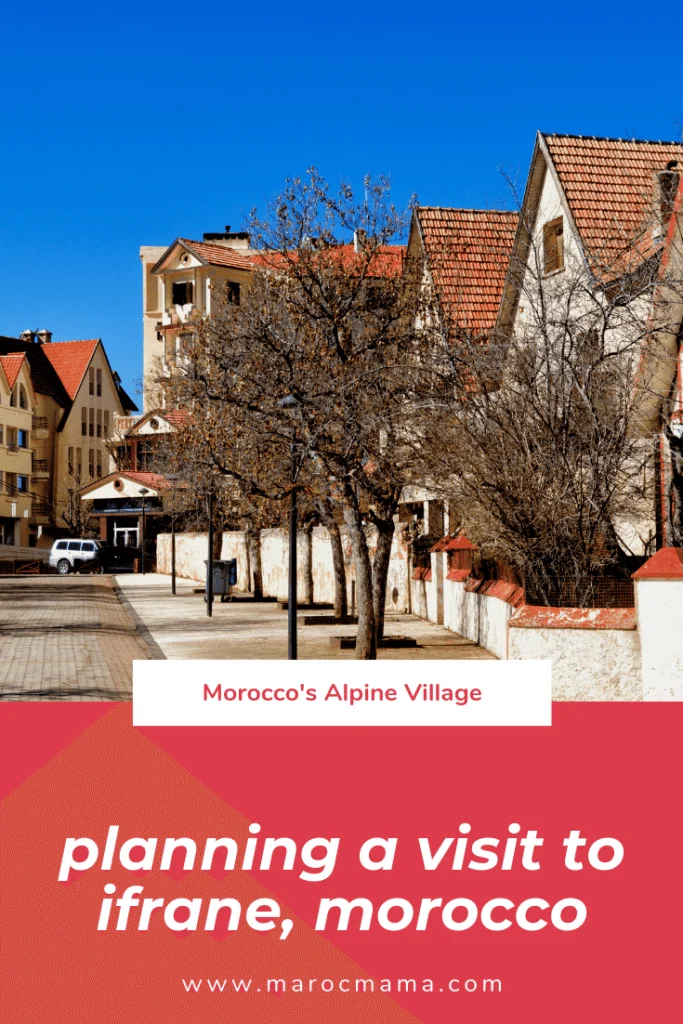 Be a part of the MarocMama family!
Do you want access to all things MarocMama? Join our community of readers to get updates on new posts, inside information that won't go on the blog and so much more!
Sound good? Pop your email below and you're in!