Eid is just around the corner! Eid al-Adha, or the "Festival of Sacrifice," is an important Islamic celebration that marks the end of the Hajj pilgrimage and commemorates Abraham's devotion to God. It's a time of joy, generosity, and reflection that is shared by Muslims around the world. When celebrating Eid al-Adha, there are many important steps to take when planning your own successful party.
Planning an Eid party can feel overwhelming but it can be as complex or simple as you like. Remember it's your party so you get to do things the way you want!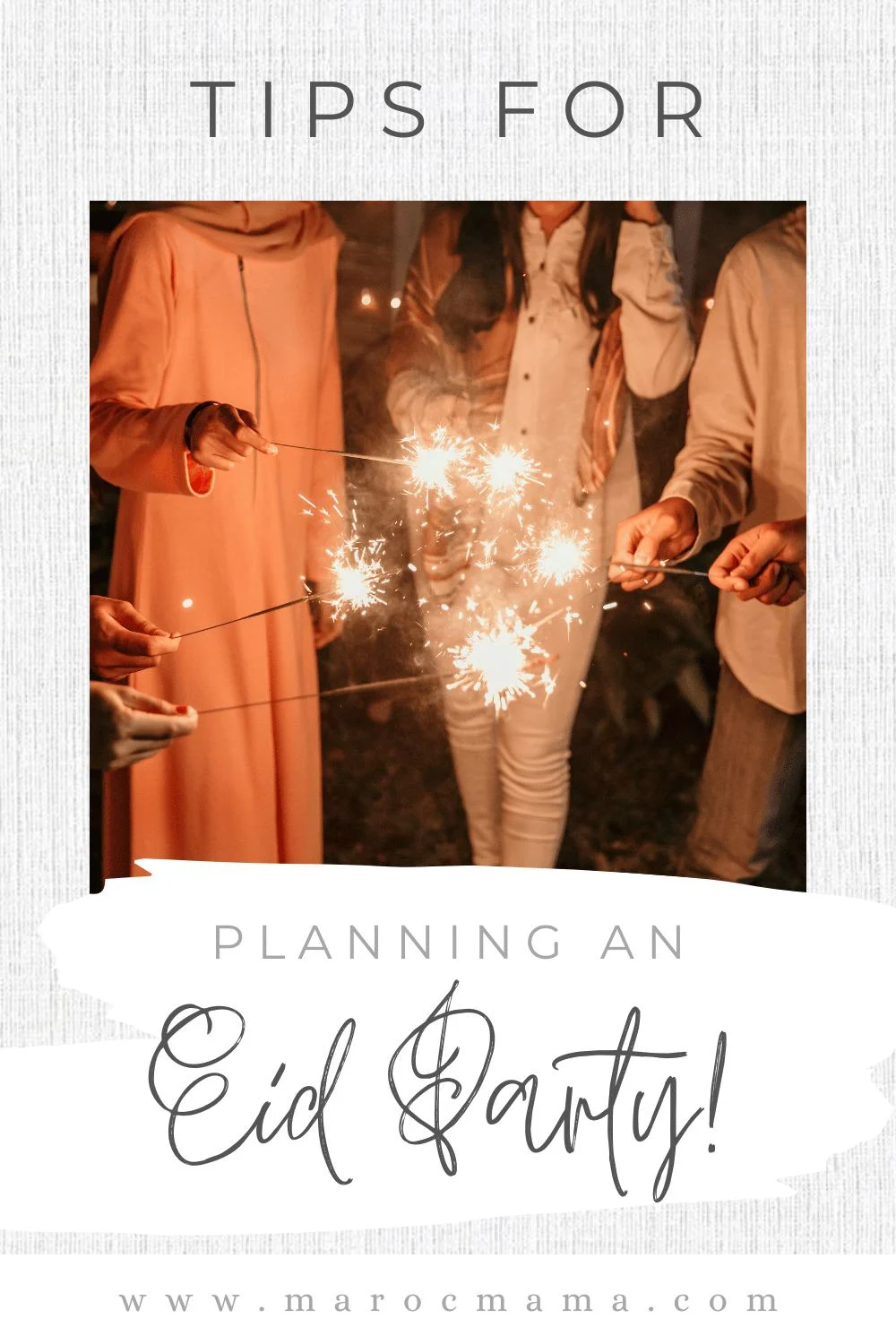 How to Prepare for an Eid Party
When planning for an Eid al Adha party, it's all about knowing your crowd. Are you thinking of a big bash with all your friends and relatives? If so, consider booking a larger venue, maybe a community center or even your local park. If it's a smaller, intimate gathering, your home might be just perfect. Make sure to send out invites in good time – everyone's schedule tends to fill up quickly around Eid!
Moving onto the food, tradition plays a big role during Eid al Adha. The meal is typically based on a special meat dish, using lamb or goat. But don't be afraid to mix things up and include crowd favorites – dishes like biryani, couscous, or roasted lamb always hit the spot. Don't forget the sweet finale – desserts! Baklava, cookies, or your family's favorite sweet treats will be the perfect ending.
Remember to consider any dietary restrictions your guests might have.
Lastly, think about the ambiance of your party. Decorations can totally set the mood and make your place feel festive. Lanterns, balloons, or streamers in green and gold can add that Eid feel to your space. And for that little extra, consider adding party favors or personalized name cards for a special touch. The goal is to create a space that radiates the joy of Eid and the pleasure of good company.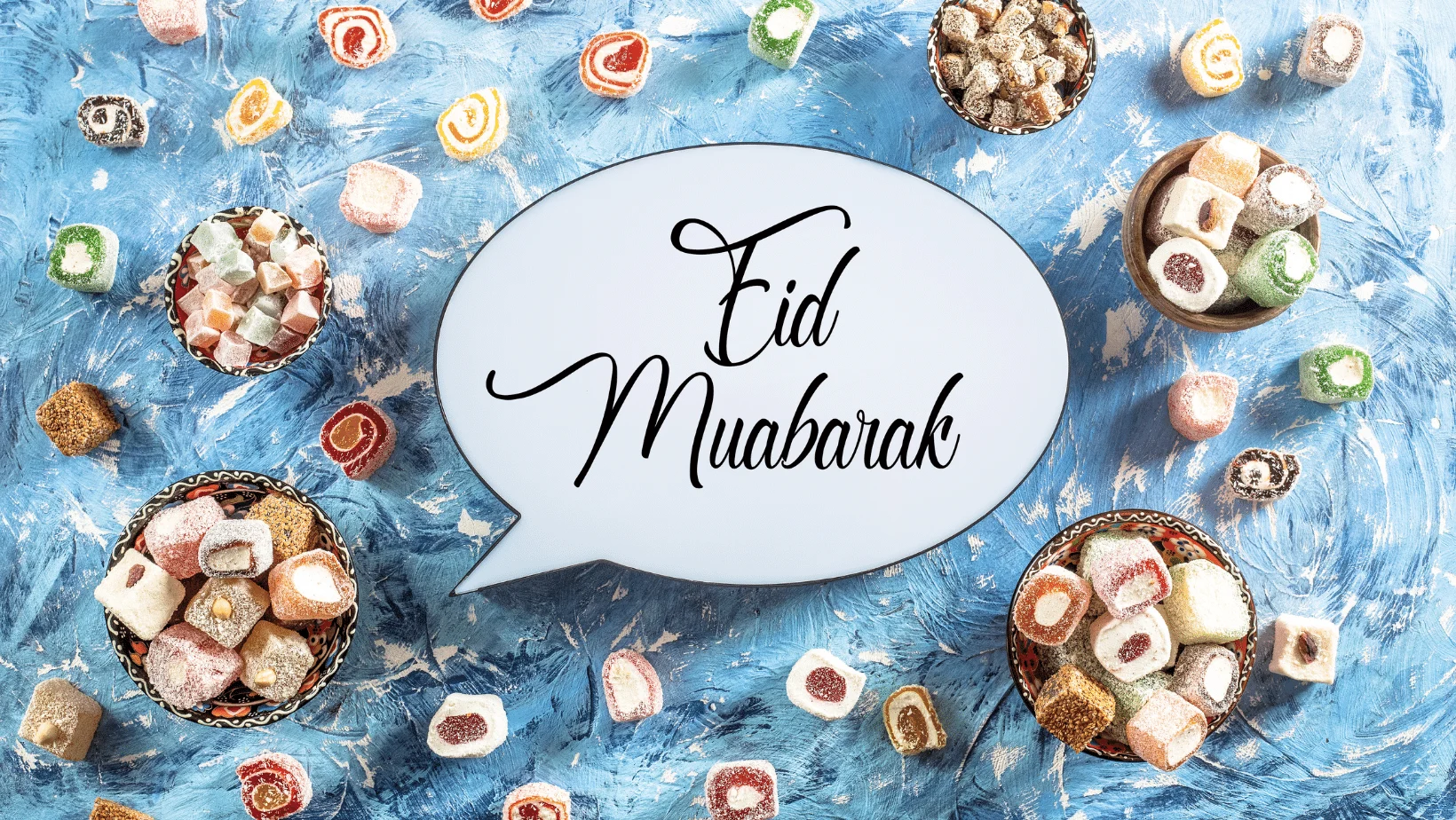 Easy Decorating Ideas for Eid
There are now a lot of different places you can purchase Eid decorations however it's also really easy and inexpensive to prepare and decorate yourself.
One of the most recognizable symbols of Eid al Adha is the crescent moon and star, a staple in Islamic culture. Use this as your primary motif for decorations. Cut out crescent moons and stars from metallic gold and silver paper and hang them around the room. You could also look for some twinkling fairy lights to drape over your furniture to give the illusion of a starry night.
Another fantastic way to make your space feel festive is with color. Traditionally, green is associated with Eid al Adha, but you can also use other vibrant colors like blue, gold, or silver. Consider buying some colored tablecloths, napkins, and balloons in these shades. They'll add a burst of color and bring that festive feel to your party.
Let's not forget about flowers! They can brighten up any space and add an elegant touch. Opt for some beautiful bouquets of roses, tulips, or any other flowers you love. Place them around the room, maybe on the dining table, near the entrance, or even as a centerpiece on your coffee table.
Lastly, candles can set the perfect mood for your party. Scented candles in particular can create a welcoming atmosphere. Opt for scents that are soft and warm like vanilla, cinnamon, or amber. If you have children around, you might want to consider using LED candles as a safe alternative. Place them around the room and watch as they bring a warm glow to your Eid al Adha party.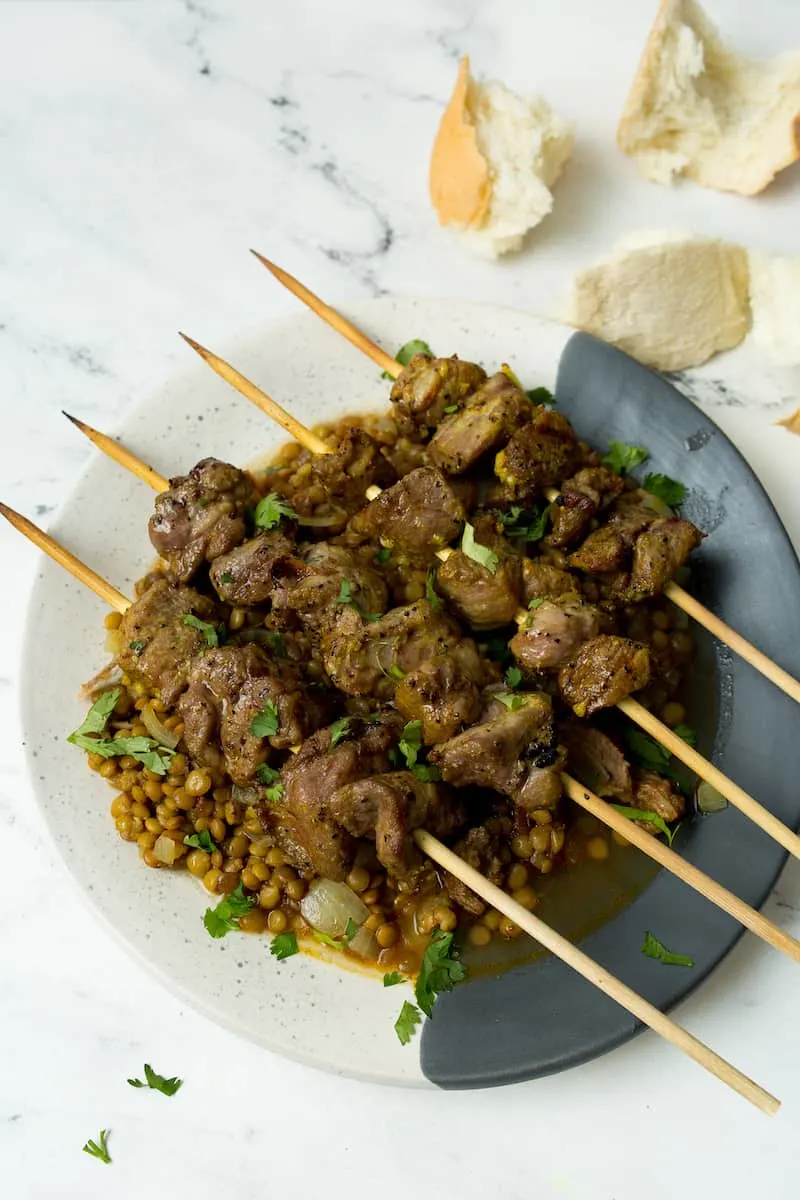 Eid Menu Ideas
What is served on the menu really varies depending on the family and culture. There is no wrong or right for this! Here are some recipe ideas you can consider for your Eid party.
The star of the Eid al Adha table is of course the lamb. Instead of preparing it multiple ways (as is sometimes the case), stick with something easy. For something super easy, lamb kebabs marinate quickly and can be grilled outside or under the broiler.
Eid Menu Ideas for a Party
Eid Dessert Ideas
Who can forget dessert?! I'm busy in Morocco making cookies for next week and I know these gluten-free ghriba will be on our table.
Almond, Vanilla, Preserved Lemon Ghriba are a unique take on their traditional counterparts but kids and adults love them!
Peanut Butter Chocolate Covered Dates are a really quick and easy dessert that requires little effort.
I also love this Orange and Cinnamon Crumb Cake is an impressive centerpiece.
One more super simple dessert idea is to make shortcakes with fruit. Use of the last of summer's bounty or opt for some cooked-down apples or pears in cinnamon and cardamom. Shortcake mix can be bought in a box mix or can be easily made at home too. A little whipped cream and everyone is happy.
Looking for more easy Moroccan recipes? I've got a bunch!
What's on your Eid menu this year? Consider inviting over a family or someone that may be alone or in a difficult time to celebrate. It really can mean a lot!
More Eid al Adha Ideas
Eid Gift Ideas for Everyone on Your List