Lamb kebabs are really the only part of the Eid sheep I look forward to. But we regularly have meat leftover. Instead of cooking it all I put part of it into the fridge for another meal.
But we're often really kebab'ed out when the holiday festivities have passed.
I came up with this recipe to use up small amounts of meat that were left. It's for when you have some meat, but not enough to really make it as a main component of the dish.
I hate to say it's a tajine because really it's not – even thought it does look like it! This lentil dish is commonly made as a main dish so I took inspiration from it and combined it with the leftover meat.
It was pretty healthy and satisfying and got rave reviews from my husband. We also had a round of garlic Afghani bread that I had picked up earlier in the week. They really complimented each other well. We of course always eat with bread as our utensil but you can eat with a spoon or fork too.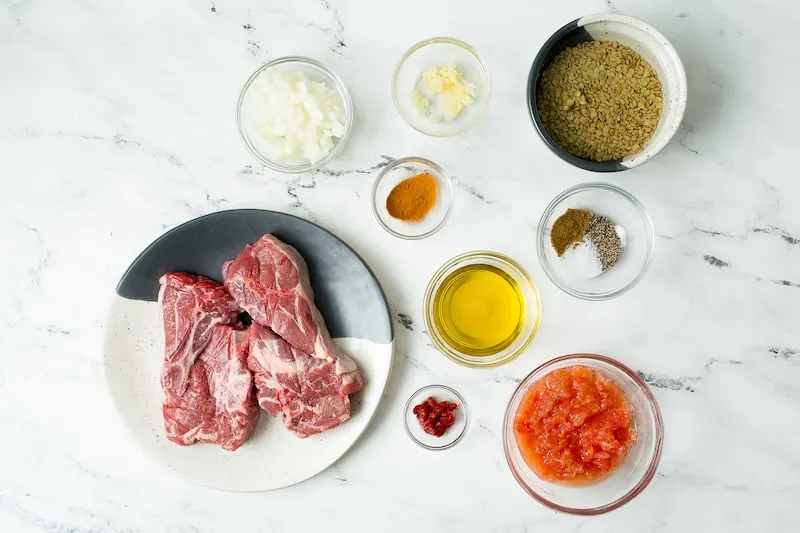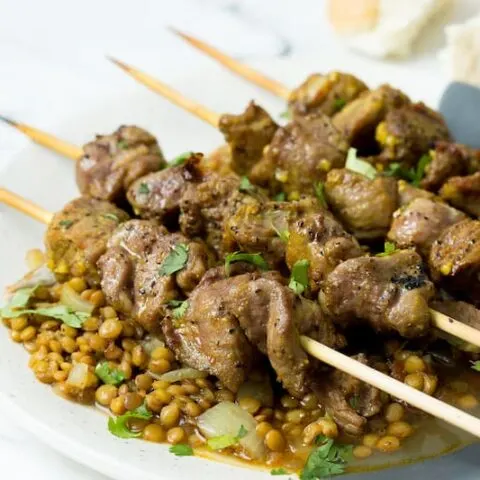 Yield:

4-6 servings
Lamb Kebabs with Lentils
When you've got lamb meat left over and you just can't handle another kebab, try this lentil dish!
Ingredients
1/2 lb lamb kebabs, in spice mixture
1 cup brown lentils pre-soaked for 1-2 hours
3 tsp olive oil
1/2 tsp garlic chopped
1 tsp each cumin, salt and pepper
1 Tbsp tomato paste
1 large tomato, insides grated (discard skin)
5 cups of water
Instructions
In a pressure cooker or large pot add olive oil and garlic. Allow to saute for 2-3 minutes.
Add meat and brown. Add remaining spices, tomato paste and grated tomato.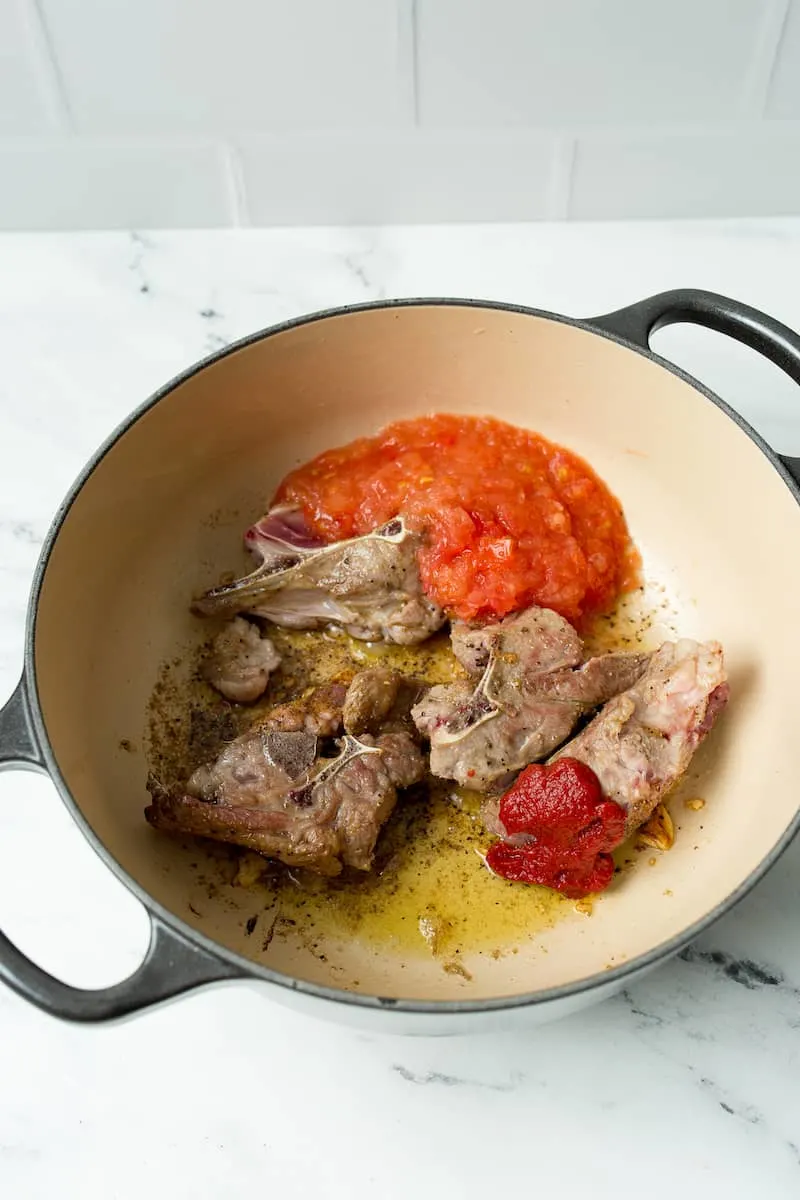 Add lentils and water. Bring to a boil and reduce to a low to medium heat.
Cover either with pressure cooker top or cover for pot. If using a pressure cook, allow to cook for about 40 minutes, making sure to check water occasionally.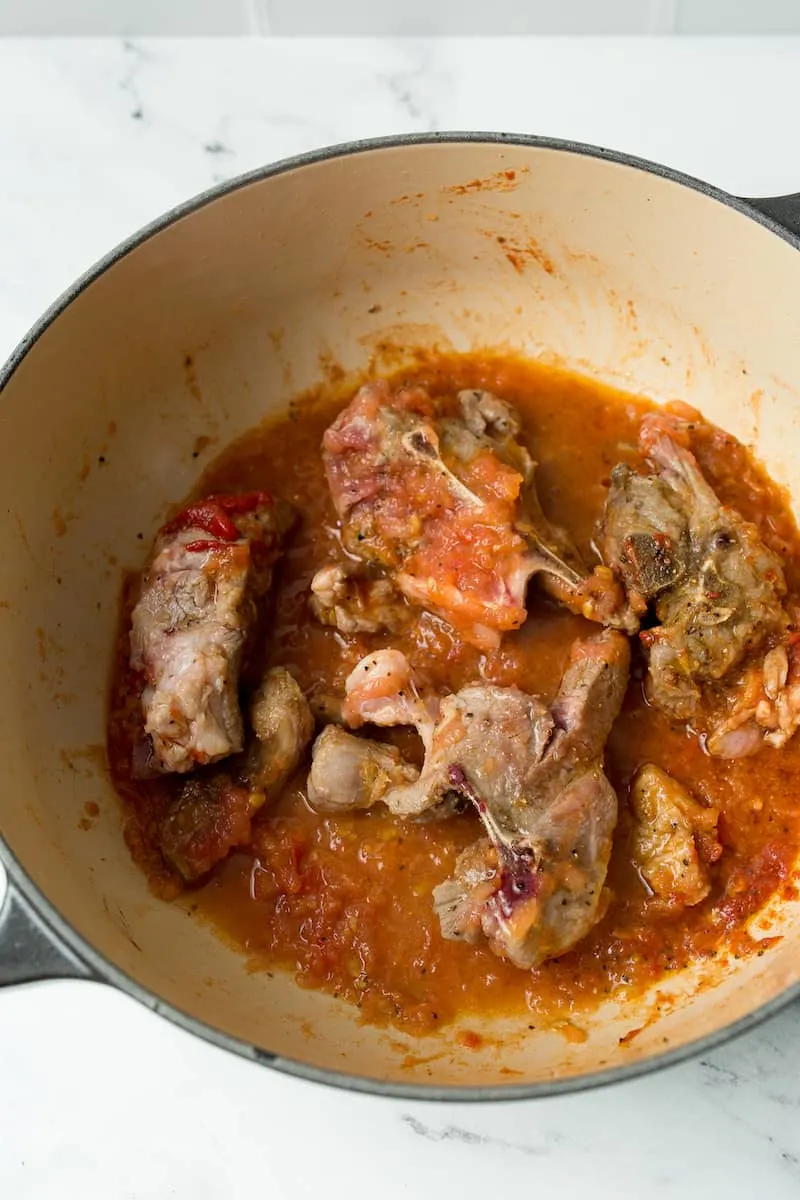 The lentils should be soft, not firm, although if you like them with a little bite that is fine. In Morocco lentils are always soft.
Notes
The main component of this dish is not the meat, it's there as an addition but should not be center stage - that's why this is a great dish when you just have a little bit of meat left over!
You can also cook just the lentils, omitting the meat completely and eat the grilled kebabs with the lentils.