If you're looking for a new idea for your next breakfast or brunch spread, this is a great idea for a main dish. Take regular eggs and jazz it up by incorporating tomato and onion salad, a Moroccan salad that's full of flavors. Both recipes are very simple. You could also use the leftover taktouka or zaalook from your lunch or dinner mains another day.
What is this tomato and onion salad?
My recipe is for a Moroccan salad that is made using tomatoes, onions and a very simple dressing. It can also be made using chopped up fresh bell peppers. While the original recipe doesn't use hot peppers, there's no reason that you couldn't if you wanted to.
You'll find this simple recipe in a lot of different countries, especially in the Mediterranean and Middle East.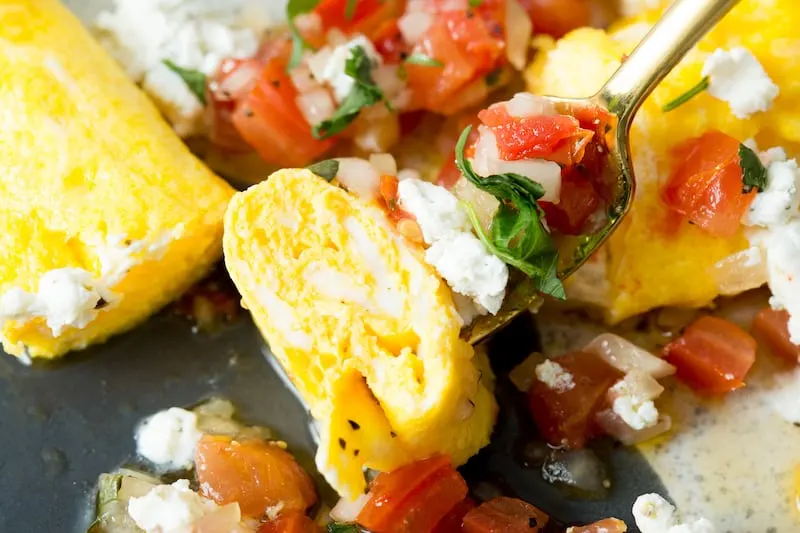 What if I don't like omelettes?
While this recipe pairs the salad with an omelette you can serve it with any sort of egg you'd like. It's a good side for fried eggs, use it as a base and top with some poached eggs or even boiled eggs. It's completely up to you.
How do you make a French omelette?
French omelettes are different then other types of omelettes. They consist of just two ingredients; butter and eggs. There are no fillings. Because they are so simple you really need to use good quality ingredients. I prefer salted butter over unsalted and room temperature eggs instead of eggs straight from the freezer.
You'll also need some basic equipment. (Note: I linked to some of my favorite products here in case you're looking for something new!) A non-stick pan and a rubber spatula make cooking and folding the omelette much easier. An 8" skillet is ideal for omelettes because it gives enough room for the egg to spread out and cook evenly as well as room for you to roll the omelette without it becoming squished. You'll also want to have a bowl and whisk ready.
How to Make Your Omelette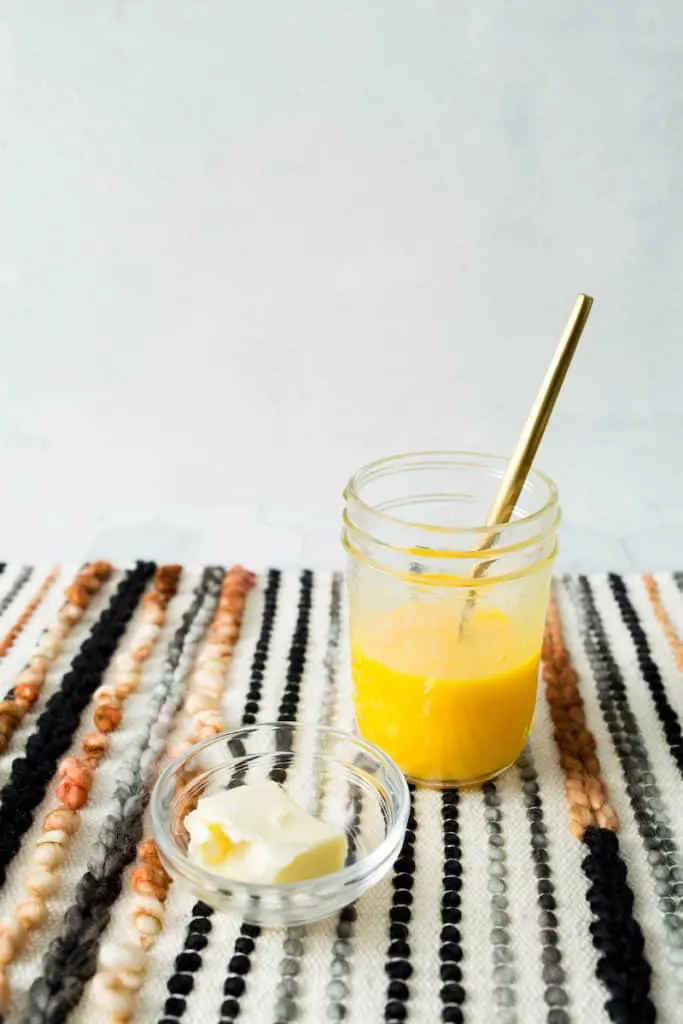 Crack two eggs into a bowl and whisk until everything is well combined and smooth.
Set your skillet over low heat and add 1 Tbsp salted butter. The butter should melt slowly, it shouldn't make a sizzling noise when you add it to the pan. Once it's melted pour the eggs in, again they shouldn't make any noise when hitting the pan.
Using your spatula, continue to mix the eggs while also shaking the pan. This combination of movements helps the omelette to set up properly and not just become scrambled eggs. Make sure to also scrape down the sides of the pan so everything is incorporated. Once you notice the top of the eggs get a tacky look, remove from the heat and let it sit for about one minute.
To roll the omelette, tip the pan at an angle and slide the spatula under the edge, folding the egg onto itself in 1" increments. After the first inch has been folded place a half teaspoon of butter (or more up to you!) in the pan. It will run under the rest of the omelette making it easier to remove.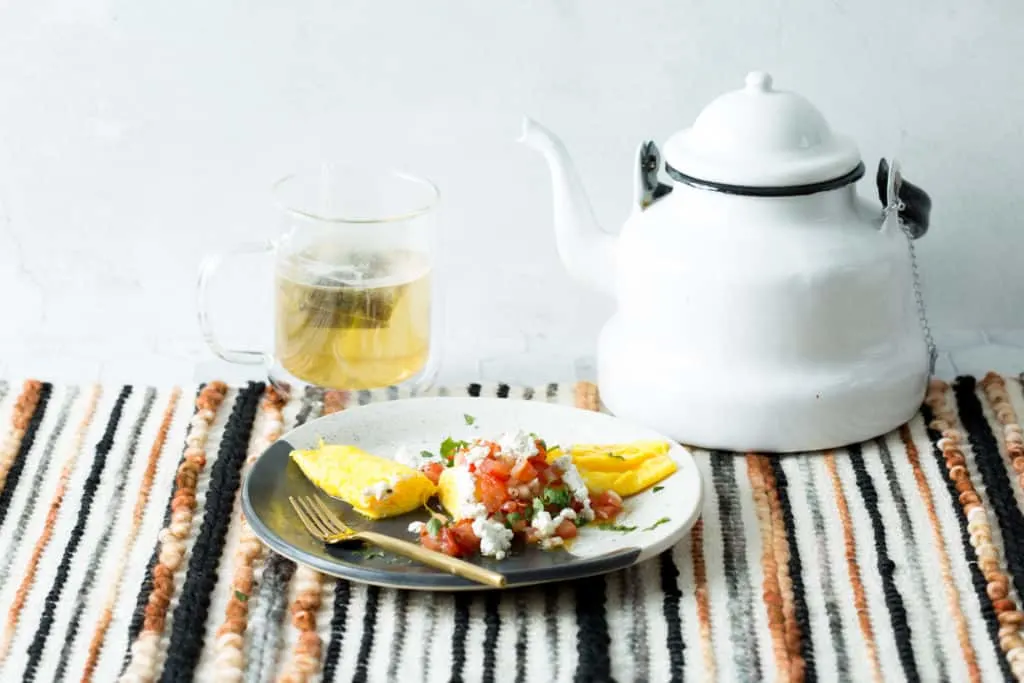 Continue folding until all the egg is used up. Place onto a plate and serve with the salad and some goat cheese for an added touch. Of course don't forget the Moroccan mint tea as well.
Looking for more Moroccan breakfast ideas? I've got a bunch!