Moroccan salads are so important to the dinner table. One of the easiest, is this tomato and onion salad. It's always on the table if there is fish being served and you're likely to find it in regular rotation with many other meals as well. It may become a new favorite after you give it a try.
I made this to go with Braniya, one of our favorite recipes but it really can go with so many dishes. It can help balance out heavier meat like beef or lamb.
Why do these flavors work together?
They all share a common flavor profile, which is the vinegar, or acidic quality. The eggplant topping with the braniya includes vinegar for an added punch of acid, and the side salads have a vinaigrette dressing, and this is a great flavor to go with fish.
This type of salad exists in so many cultures. I've often seen it called a Portuguese tomato and onion salad. Growing up my grandma made a Sicilian tomato and onion salad that was very similar. It makes sense considering how important, and inexpensive, these crops are in these regions.
Learning how to make tomato and onion salad really couldn't be easier. All you need are good tomatoes – that's really key – onions and high quality olive oil. The better your ingredients the better the final result.
Yield:

4 small servings
Tomato and Onion Salad
An easy to make fresh salad recipe. A great accompaniment to fish dishes.
Ingredients
2 large, fresh tomatoes
1/2 Vidalia or other sweet onion
1 1/2 Tbsp white vinegar
3 Tbsp olive oil (good quality)
1/2 tsp salt
1/2 tsp pepper
Instructions
Begin by washing the tomatoes and removing the seeds inside. You only want the exterior flesh.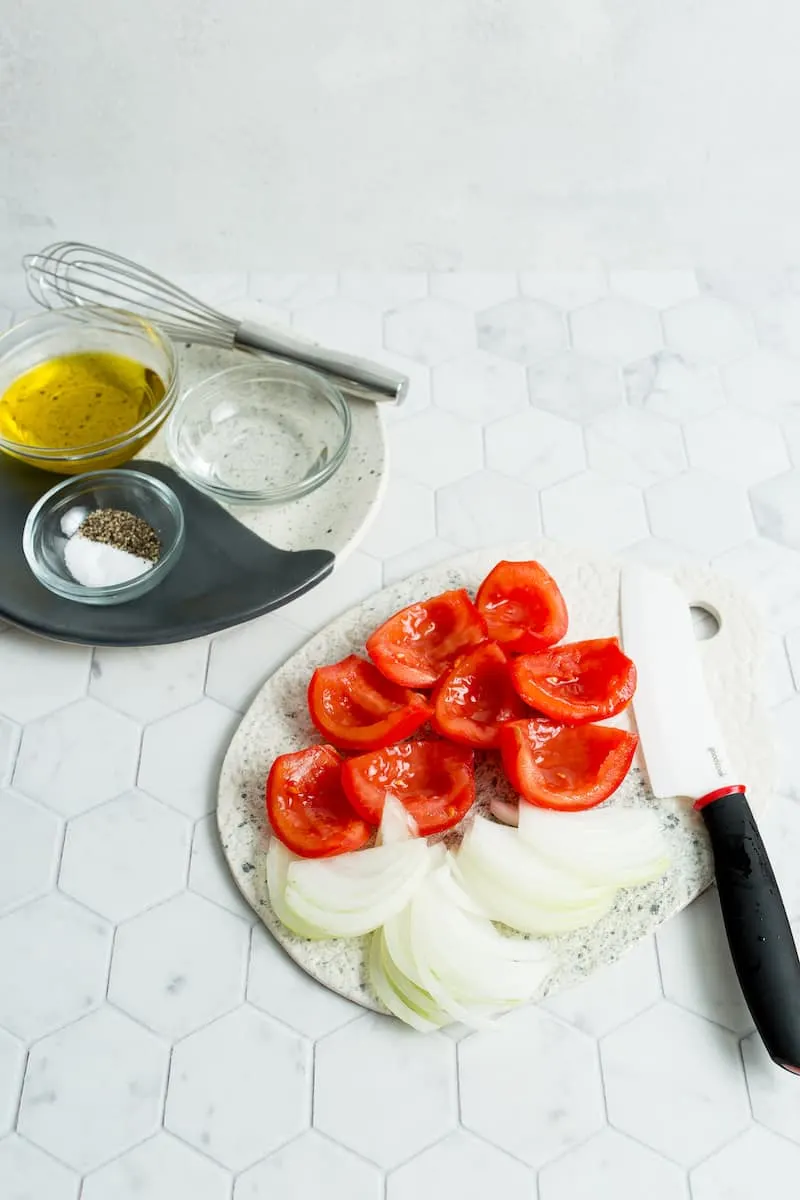 Slice into strips and then very finely dice the strips.
Cut the onion into very thin strips, as thin as you possibly can cut them. Dice the strips.
Mix the onion and tomato together in a bowl.
To prepare the dressing, whisk together the olive oil, vinegar, salt, and pepper.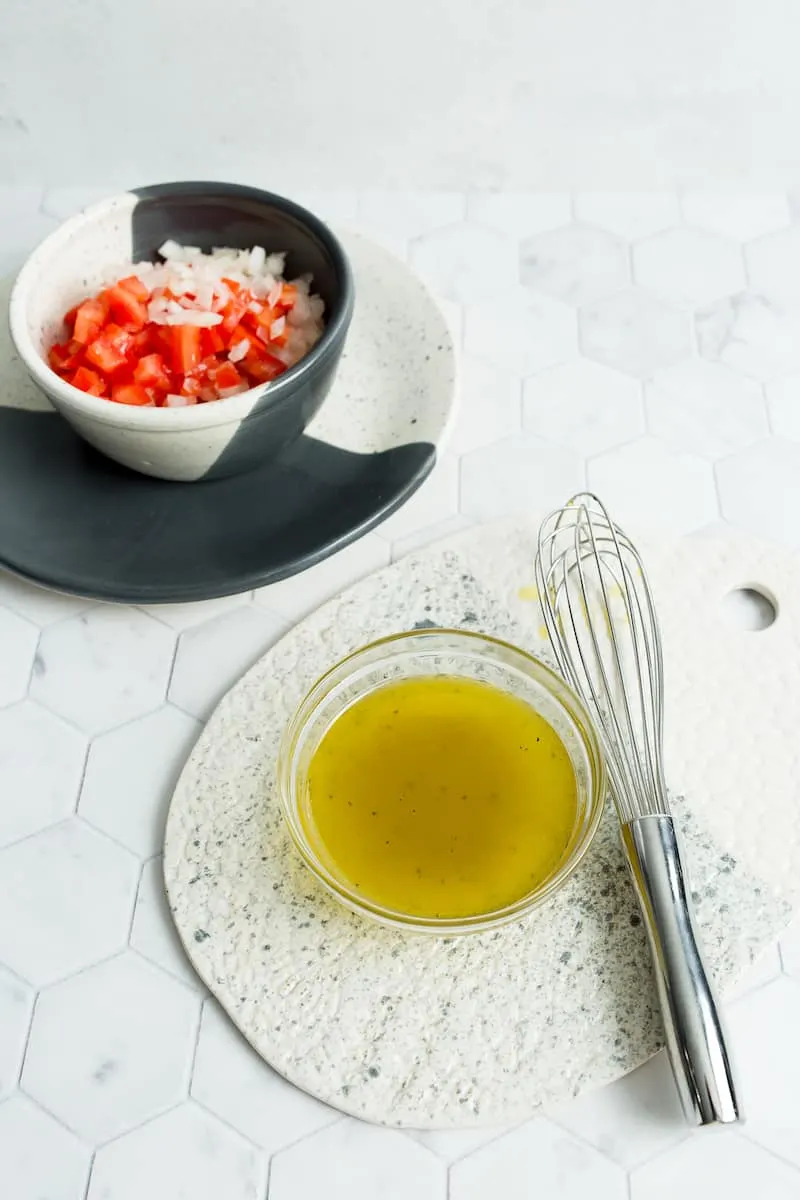 Drizzle the dressing on top of the tomato and onions. Adjust seasoning as needed.
Serve cold or at room temperature.