Planning a trip to Fez and in search of the right budget hotels in Fez for your stay? There are plenty of luxury hotels and riads but if you are wanting to trim your budget a little there are some nice places to stay that won't cost a fortune.
There are a few things you should look for when booking where you'll stay, especially in a place like Fez, Morocco that can be difficult to navigate.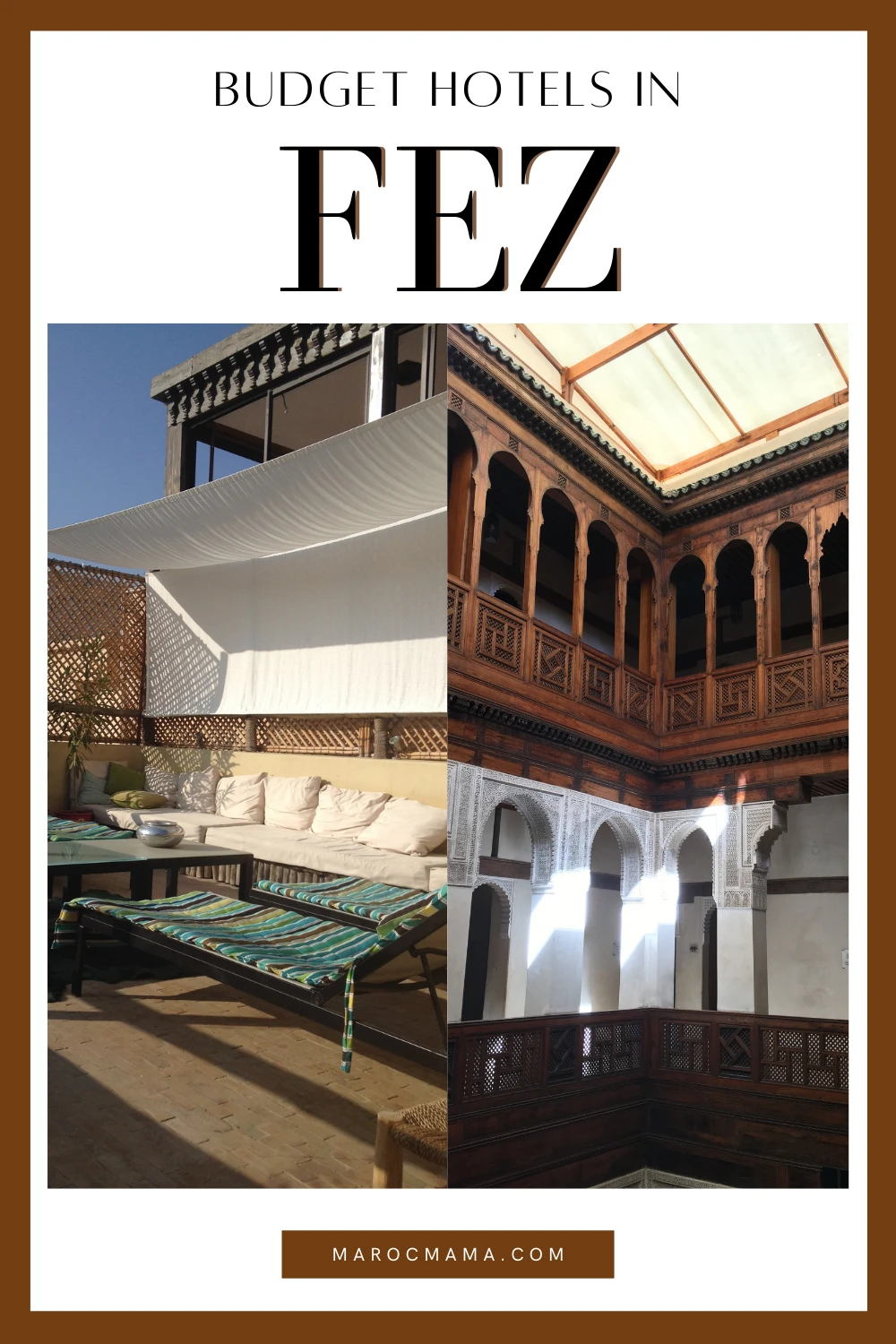 Tips for Booking Accommodation in Fez, Morocco
One of the biggest things to consider when booking in Fez is if you are staying in a hotel, hostel or riad. These are different types of accommodations and they could have a big impact on your stay. You can read more about accommodation types in Morocco in my post specifically about this.
Make sure you read the reviews of other travelers and get recommendations from others whenever possible. All travelers have different experiences and the more information you have the better informed your decision will be.
Read the fine print to ensure the price you're paying is the final price. You may find there are other charges like local taxes and sometimes even linen fees. You don't want any last-minute surprises.
Double-check the area where you are staying. If you are traveling alone or plan to be out late at night, you may want a more centrally located accommodation. In cities like Fez, the streets are very confusing and if your hotel or riad is in a complicated location this can become very frustrating.
7 Best Places to Stay in Fez on a Budget
Dar Lalamoune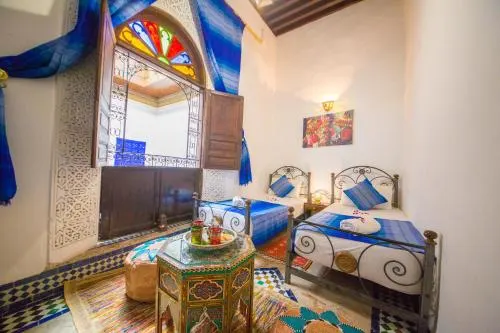 Dar Lalamoune is a short walk from Batha Square. They have multiple room configurations available: standard double or triple room, budget single room, or a bed in a 6-bed dormitory room.
Breakfast is included with all room types and includes continental, vegetarian, halal, and gluten-free options.
La Casa Espanyola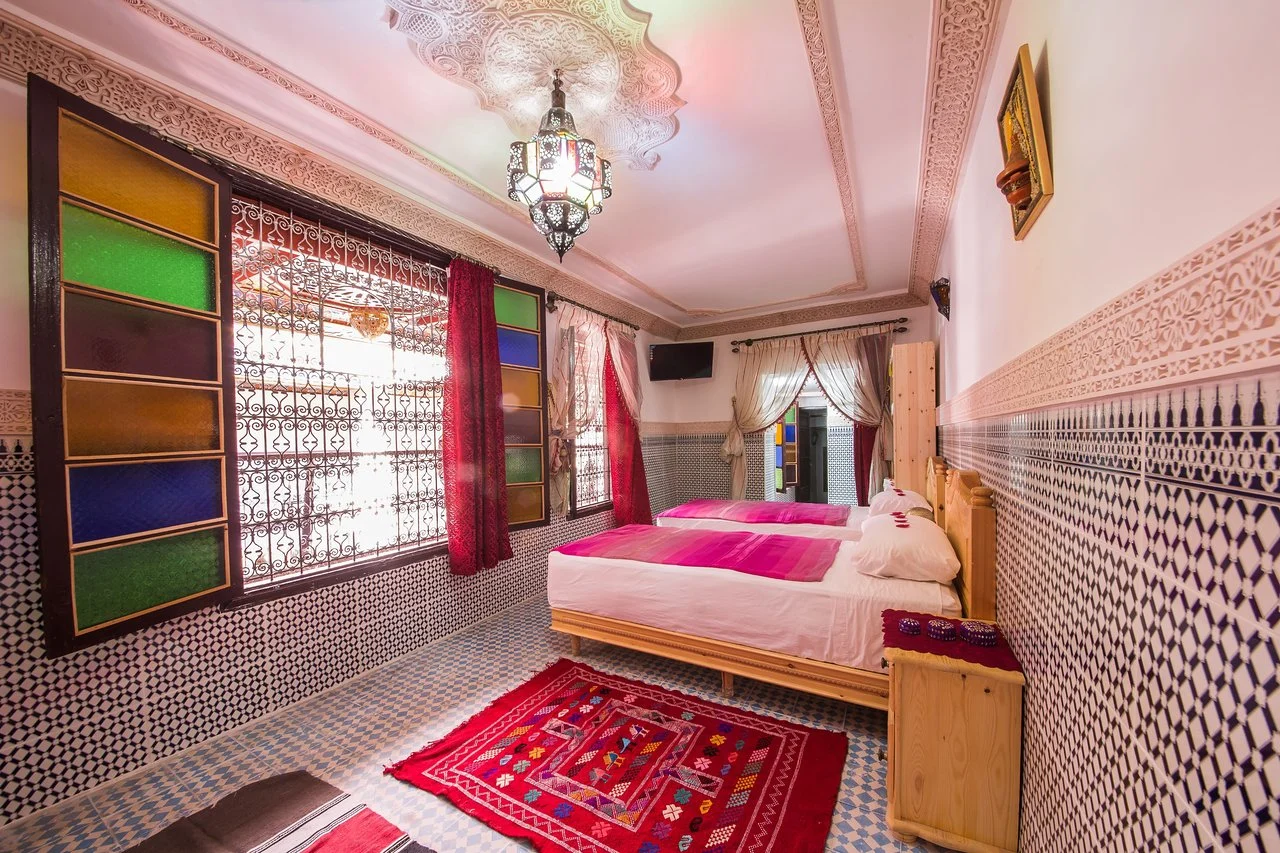 La Casa Espanyola is a guest house that is located in the Fes El Bali district and is near the popular sites of Batha Square, Medersa Bouanania, and Bab Bou Jeloud Fes.
Family rooms are available at this site as well as doubles and triples in budget, superior, and deluxe options. The property features a children's playground, meeting facilities, banquet facilities, and entertainment staff.
Dar Lala Yeddouna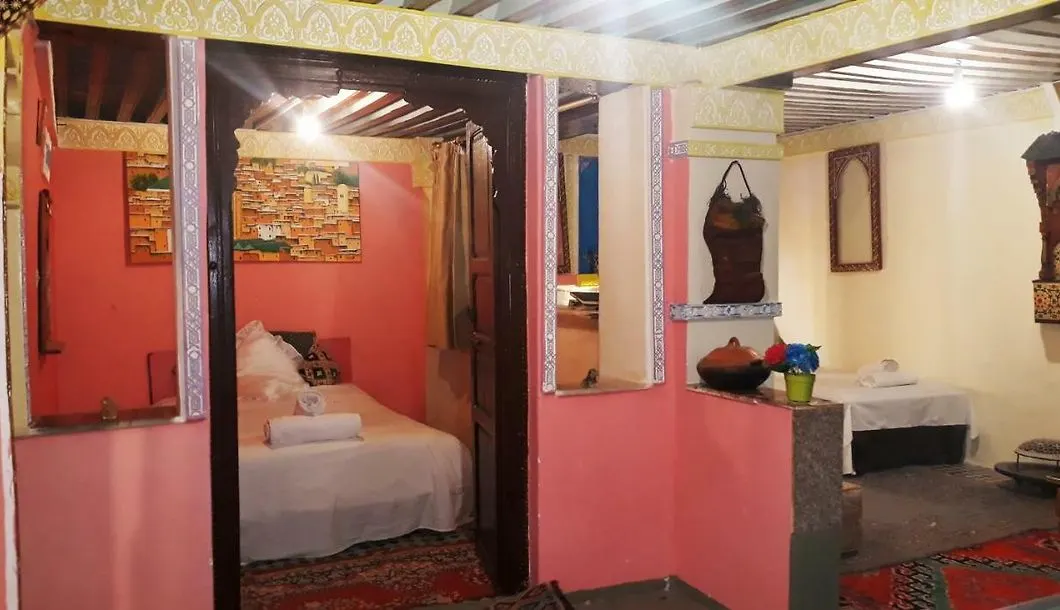 Dar lala yeddouna is located 1.4 miles from Royal Palace Fes near other popular points of interest including Karaouiyne, Medersa Bouanania, and Batha Square. The units offer double or family-style accommodation and each unit comes with a kitchen including a fridge, oven, electric kettle, tea/coffee maker, and a dining area with a dining table.
Parking is available onsite which is not common at budget hotels in Fez.
Dar Mfaddel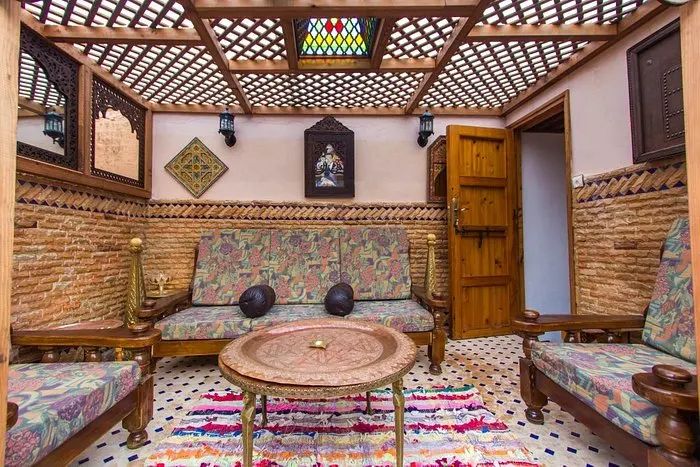 Dar Mfaddel is located 2.1 miles from Royal Palace, 0.7 miles from Fes Medersa Bouanania, 0.7 miles from Bab Bou Jeloud Fes, and 1 mile away from Batha Square. The nearest airport is Fès–Saïs and the guest house can arrange a paid airport shuttle service.
The property is allergy-free and all rooms come with a mosquito net, heating, air-conditioning, and a terrace. There is a currency exchange service for guests on-site.
Hostel Amir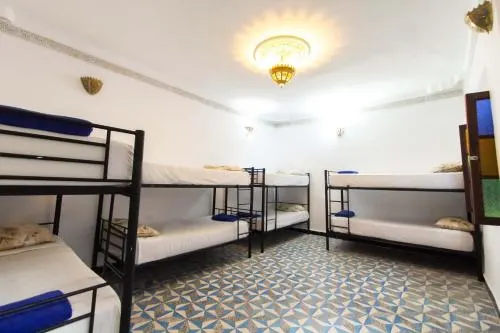 Hostel Amir is a 2-minute walk to Medersa Bouanania. The hostel has various room configurations available: budget double room, budget twin room, comfort triple room with shower, comfort quadruple room, and a bed in an 8-bed mixed dormitory room.
A buffet breakfast is included in the room price daily in its restaurant. There is a 24-hour reception and a tour desk at the property.
Dar El Ouedghiri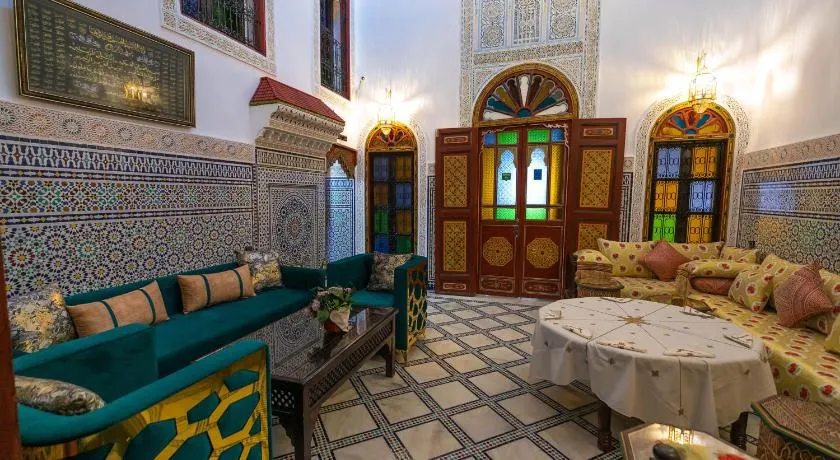 Dar El Ouedghiri is located within the Medina and is on a street just off Talaa Sghria, one of the main medina streets. The guest house has a Moroccan lounge on the terrace where guests can enjoy the view of the Medina.
All of the rooms feature Moroccan architecture and have traditional Moroccan tiles, plus they all come with a private bathroom. There is also a restaurant that serves traditional Moroccan cuisine.
Dar Sunrise Fes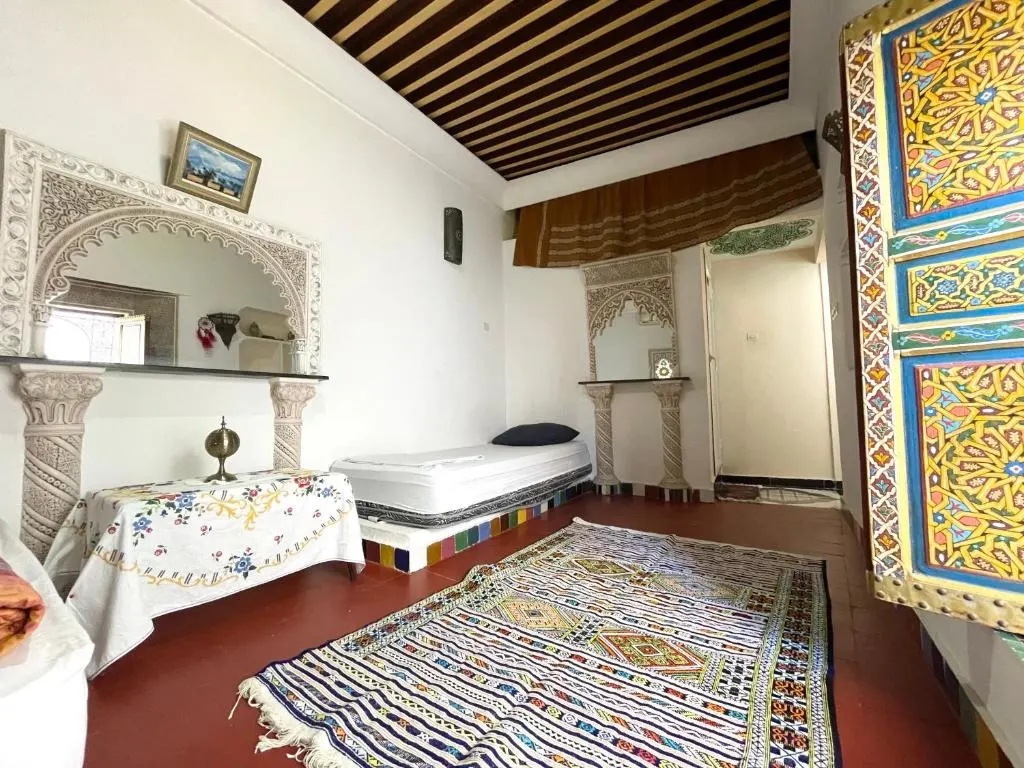 Dar Sunrise Fes is very close to Talaa Kbira, the largest street that runs through the Medina. It is also close to the Bou Inaia Medrassa.
This homestay-style property offers complimentary Wi-Fi and has a shared lounge that all guests can use as well as a garden. All guest rooms are soundproof, come with extra-long begs (>6.5 feet long), and a wardrobe or closet. Free toiletries are also provided.
Searching for Hostels in Fez?
More Morocco Budget Travel Information
If you're planning on backpacking or just looking for budget travel options when you plan a trip to Morococ these posts can help you make the most of your time.
What You Need to Know for Your Morocco Trip
How to Save Money When Traveling to Morocco
How I Visited Morocco for Super Cheap