Morocco is a country of color, heat, and rich culture. From the endless dusty landscapes to the ancient old cities and contemporary cityscapes, Morocco is a country like no other.
If you're planning on doing some backpacking, this is the country for it. Cheap doesn't translate to bad in accommodation, food, and activities. So you can make your budget stretch far, while still having the time of your life.
Make sure to check out this backpacking checklist before you head out on your Morocco adventure. If you're still looking for the right pack, you'll find some great backpack options in this post.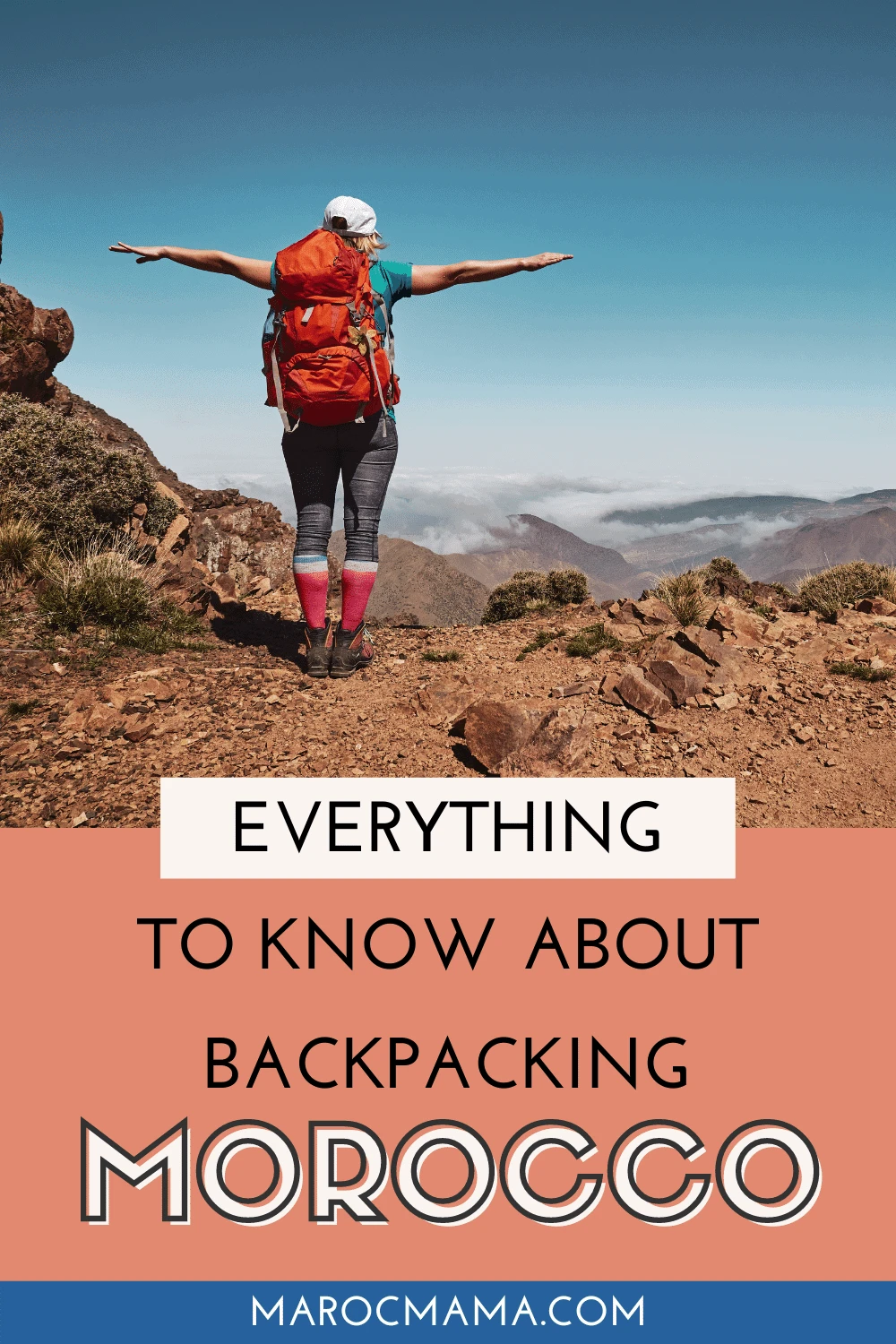 Morocco Highlights – Best Activities and Sights
Morocco is a big country. But if you're backpacking, you'll be able to see a lot of it and tick off all the top sights across the North African country. So here are a few of the best things to fit into your Morocco itinerary when backpacking.
Kasbah of the Udayas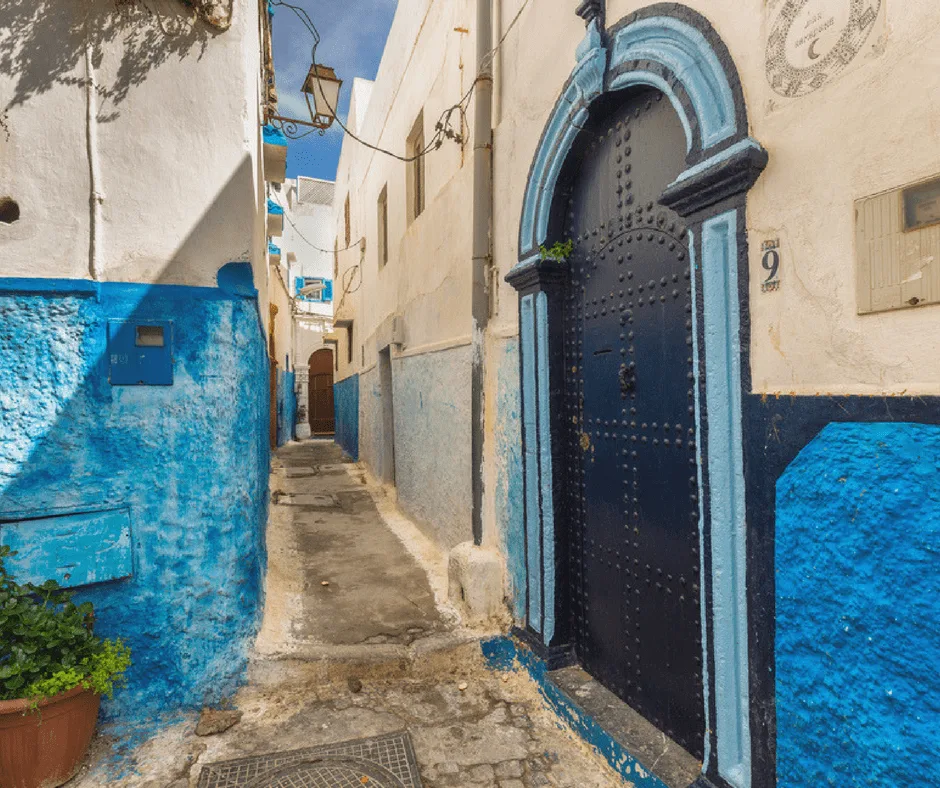 Rabat, the capital of Morocco, has a number of UNESCO Heritage Sites scattered throughout the city. But none so majestic and enduringly interesting as the Kasbah of the Udayas.
Walking down the 12th-century lanes is completely free and will allow you to see how impressive Morocco's history is with your own eyes. Stop at a little cafe for some traditional Moroccan mint tea, and then continue making your way to the top of the hill, where you'll have a stunning view of the Atlantic Ocean and the old town.
Hassan Tower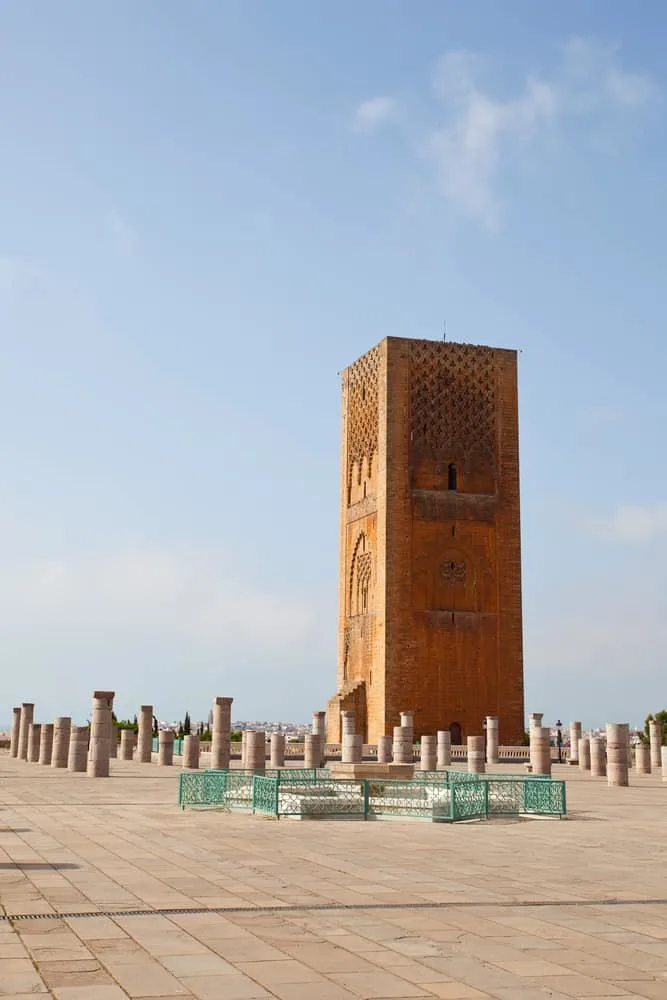 Also located in Rabat is Hassan Tower, an incomplete 11th-century minaret that forms an important part of Morocco's historical and religious legacy. Entrance is free, and you can take a few photos of the ornate, impressive interior. Just be sure to be respectful with photo taking, and don't get people in your photos.
The Mosolée Mohammed V mausoleum is on the same grounds and is the final resting place of the Moroccan Kings Mohamed V and Hassan II.
Ouzoud Falls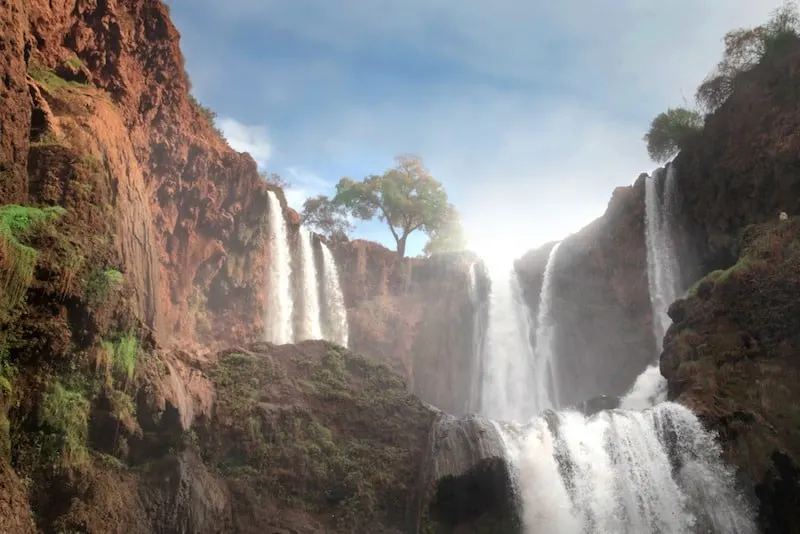 Head to the Middle Atlas village of Tanaghmeilt to enjoy this natural wonder. The stunning contrast between the flowing water of the waterfalls, the greenery that surrounds them, and the red earth and rocks is a sight you won't soon forget.
Here you can walk around and explore, swim, or even take a little boat ride at the bottom of the falls, where it empties into the beautiful El-Abid River's gorge.
Bahia Palace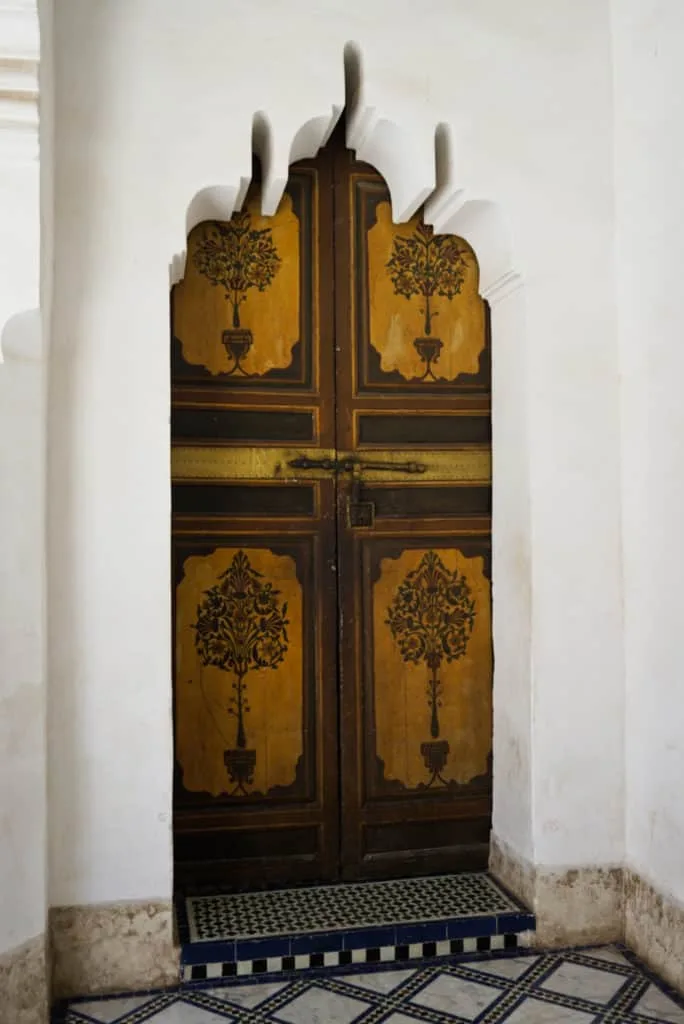 This palace is quite a piece of art and a must-see in Marrakech. It's relatively new by Moroccan standards, as it was built in the 19th century. If you can, take a tour of the palace, so that you can learn about its fascinating (if recent) history while marveling at its beauty.
Jemaa el-Fna
While in Marrakech, be sure to head to this square and market place. It should actually be visited twice, in the day and the night, as the atmosphere is totally different.
Stroll through the medina market and pick out delish traditional street foods and fresh juices. You're also likely to have some interesting entertainment, like snake charmers and talented drummers. Locals and tourists alike love this market.
Hassan II Mosque
As the largest functioning mosque in Africa and the 7th largest in the world, this stunning space is both religiously and architecturally significant. The mosque exhibits stunning artworks and is one itself, representing Morocco's impressive art culture.
Located in Casablanca, this is a great place to visit during the sunset, as the views over the water are wonderful. This is one of the very few mosques in Morocco that allow non-Muslims to enter and look around, so be sure to take advantage of this opportunity with a guided tour through the interior.
Al Attarine Madrasa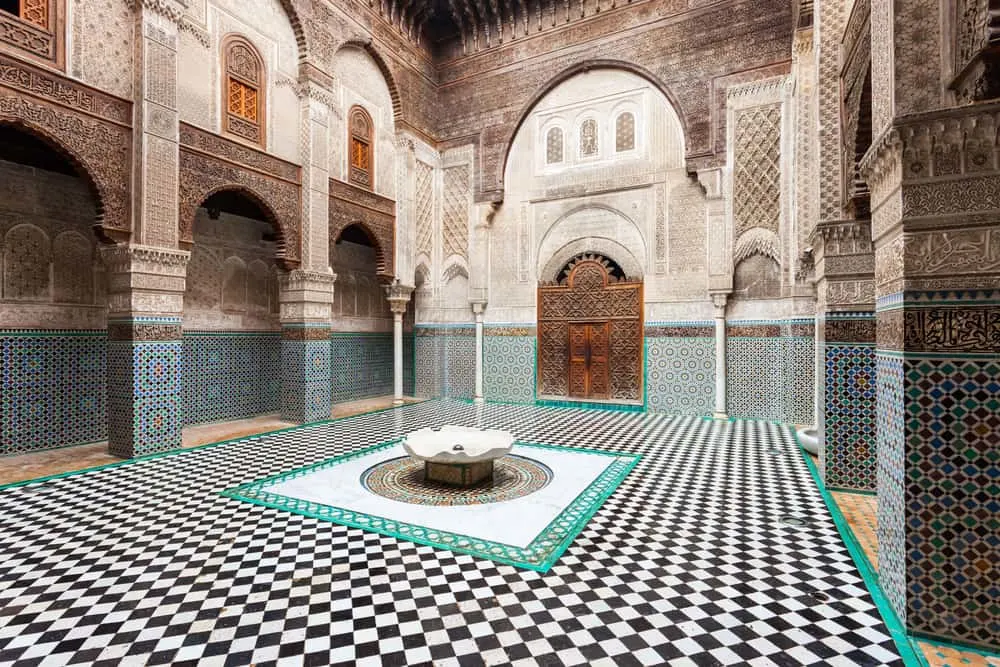 If you're visiting Fes, be sure to find this stunning mosque. You might need to bring out a map in order to find it through the winding streets of the old town. But the journey is half the fun.
You'll cross tiny old streets, fascinating markets with spices piled high, and more artisans than you'll know what to do with. If you're looking for cool things to buy in Morocco, your search will be satisfied in these meandering paths.
Once you've found the madrasa, consider getting a guided tour. It's lovely to learn about this mosque, which used to be a school for Muslim scholars that are widely recognized today.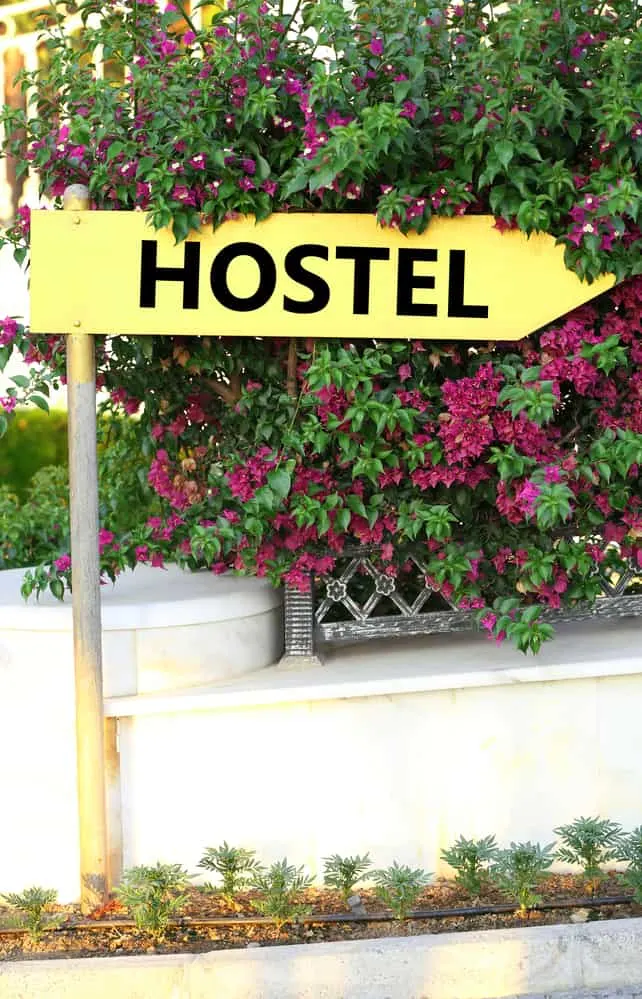 Best Morocco Backpackers Hostels and Riads
There are so many reasons to backpack a country, beyond simple budgetary restraints. It's a more authentic way of traveling, as you're much more likely to make use of local ways and means. Whether that's with food, transport, or experiences.
When it comes to accommodation, you may find that you can't go all the way local. After all, hotels and such were created for the tourist. But you will find that staying in a backpackers is a great way to meet like-minded explorers. Plus, it's a whole lot cheaper than other more luxurious options.
Whether you're traveling to Morocco alone or with others, these are the best backpackers in a few of Morocco's most popular destinations.
Marrakech Rooftop Hostel
Situated in the heart of Marrakech, this vibrant hostel is one of the best places to stay in Morocco. There are a number of attractions, including Jemaa el-Fna, just a short walk from the door. It's definitely one of the best areas to stay in Marrakech.
Cheap, clean, and boasting comfortable beds, you'll have everything you could need here. There is also an on-site restaurant. So if you're not sure what the different Moroccan dishes are, this is a good place to learn, as the friendly staff can help you with your choices. Or whip up something that you're familiar with. Their smashed avocado with eggs is delicious!
Essaouira Berber Hostel
Suppose you're heading to Essaouira to explore the fascinating seaside old-town or to get involved in its popular surfing, kitesurfing, and windsurfing culture. In that case, the Berber Hostel is where you should rest your head.
One of the most well-situated backpackers Morocco has to offer, this spot is close to food markets and popular bars and eateries. And you can choose how much privacy you'd prefer, with dormitories and private rooms available. Whichever option you pick, you're sure to have a ton of fun.
Rabat Riad El Ghali
Located right on the beachfront, Riad El Ghali is a great base for adventures in the capital. It's under 1km from Kasbah of the Udayas and 2km from Hassan Tower. So if you're wanting to do some sightseeing, this Riad is ideal.
It may not be a classic backpackers, but there are budget rooms available. And since this is Morocco's capital, accommodation prices go up accordingly. With a view like this, it's certainly worth it.
LHOSTEL à Casablanca
If you're searching for where to stay in Casablanca, look no further! This bright, colorful backpackers will have you feeling the vibrancy of this country without even having to step foot outside.
One of the best aspects of this backpackers is its wonderful and free breakfasts! You can make this a cheap stay by choosing a dorm bed, or treat yourself to a private room. Either way is affordable and sure to add to your Moroccan experience.
Best Month to Visit Morocco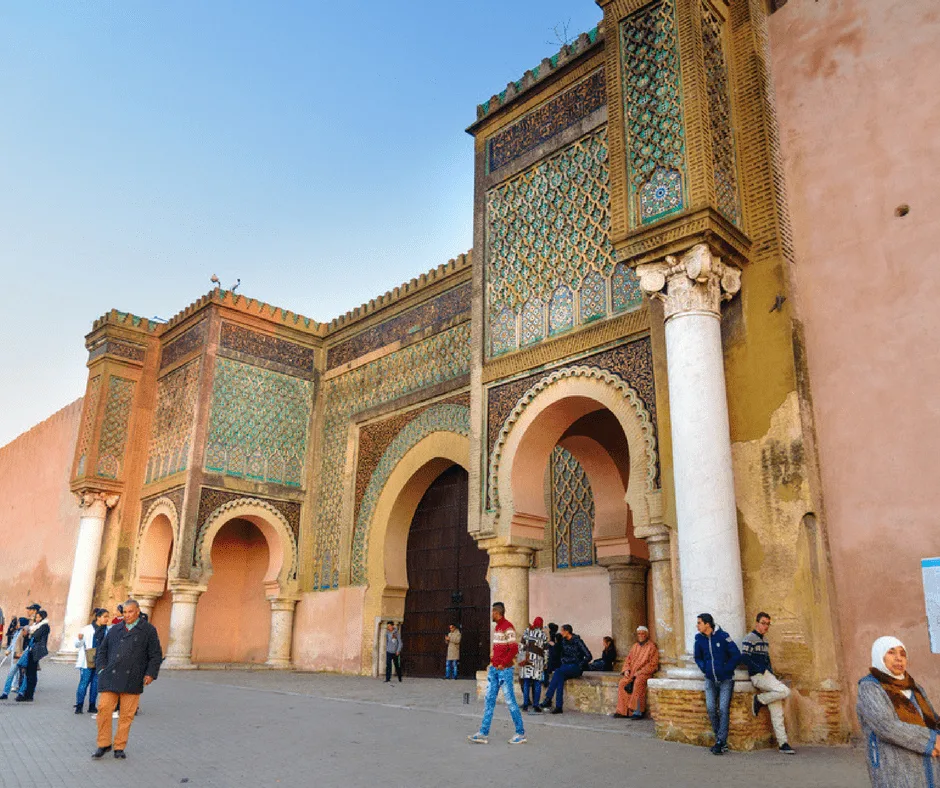 As Morocco is so close to the Sahara, it can get very hot and dry. However, it is also on the Atlantic ocean and the Mediterranean Sea. And as such, gets cool breezes and a calmer climate.
If you want to make the most of your time, it's wise to find the best times to visit Morocco. That way, you can explore to your heart's content, without melting into a puddle of sweat, or getting a little chilly in your T-shirt.
The best time to visit Morocco is during spring and autumn, in the less extreme months. Mid-March to May is when you'll experience spring, with a few flowers popping up in the dry landscape.
Autumn runs from September to October. The trees turn to orange and red, and it gives the natural world highlights that are as bright as you'll find in the cities.
During these moderate seasons, you'll be comfortable in jeans, and likely just a T-shirt, with a jumper in your bag just in case. This is also helpful because you may come across beautiful sites that beckon you inside, and your shoulders will likely need to be covered for you to enter.
Morocco Solo Travel Safety
Morocco is considered a reasonably safe country. Overall, it's safe to visit, and you should have no issues backpacking through the land. However, as a solo traveler, or even with a travel partner, you should be vigilant, and preferably keep your belongings on you.
Morocco is a Muslim country, and visitors should be aware and respectful of their customs and culture. If you are a woman visiting Morocco, take a look at my Morocco blog to see what to expect.
Whether you're spending 5 days in Morocco or months, backpacking is the way to do it. You'll see more than you would if you were flitting from one resort to the next, and it'll certainly be a more authentic experience.
And when the country looks like this one does, with a rich history and contemporary culture, authenticity is definitely what you want. So pack your backpack, take one last look at your Morocco travel map, and get ready to hit the road. It's sure to be an adventure you never forget.