Think you can't come to Marrakech unless you've got the pocketbook of a sultan? If you're searching for where to stay in Marrakech but you're on a budget these hostels in Marrakech are a good option.
Think again!
Hostels aren't as common in Morocco as they are in Europe and in years past they were dingy, dirty, and overall not somewhere you'd want to spend any length of time. With more and more travelers who travel to Marrakech thanks to plentiful flights on European low-cost carriers, there are more budget options available. Be forewarned because I live in Marrakech, I haven't spent the night in any of these hostels but have heard about them from other travelers and through the word of mouth circuit.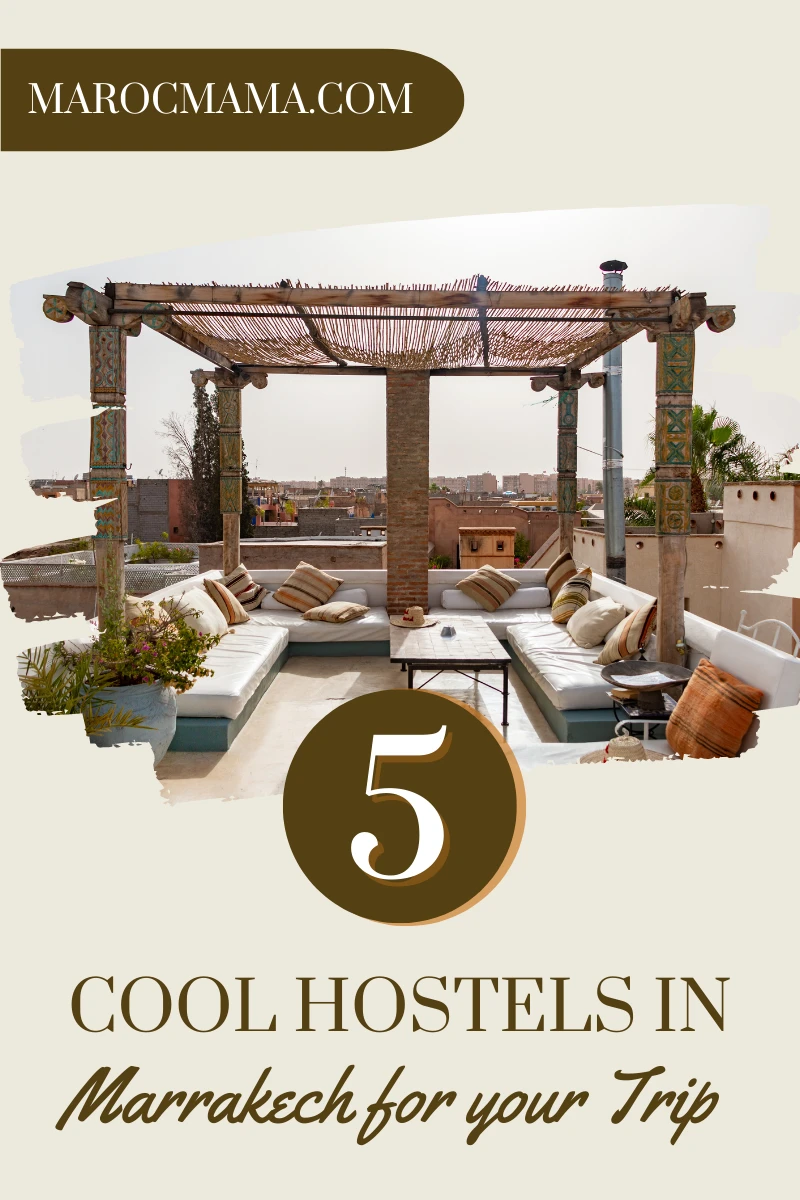 Rodamon Riads – Marrakech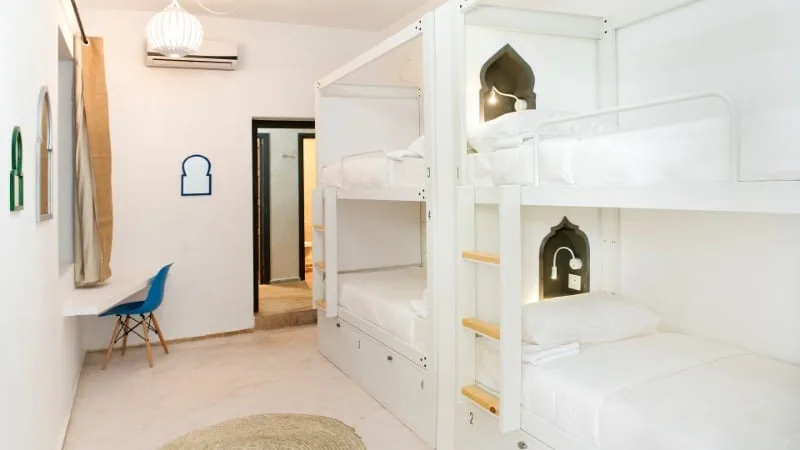 This hostel is on the higher end of what is available in Marrakech and it's arguably closer to hotel quality than what you might expect from a hostel. This Spanish chain offers dorm-style rooms as well as private rooms that work for all ages. This is not a party hostel, though you'll certainly have a good time. It's safe and clean for families traveling as well as solos or couples.
Boho 27 Hostel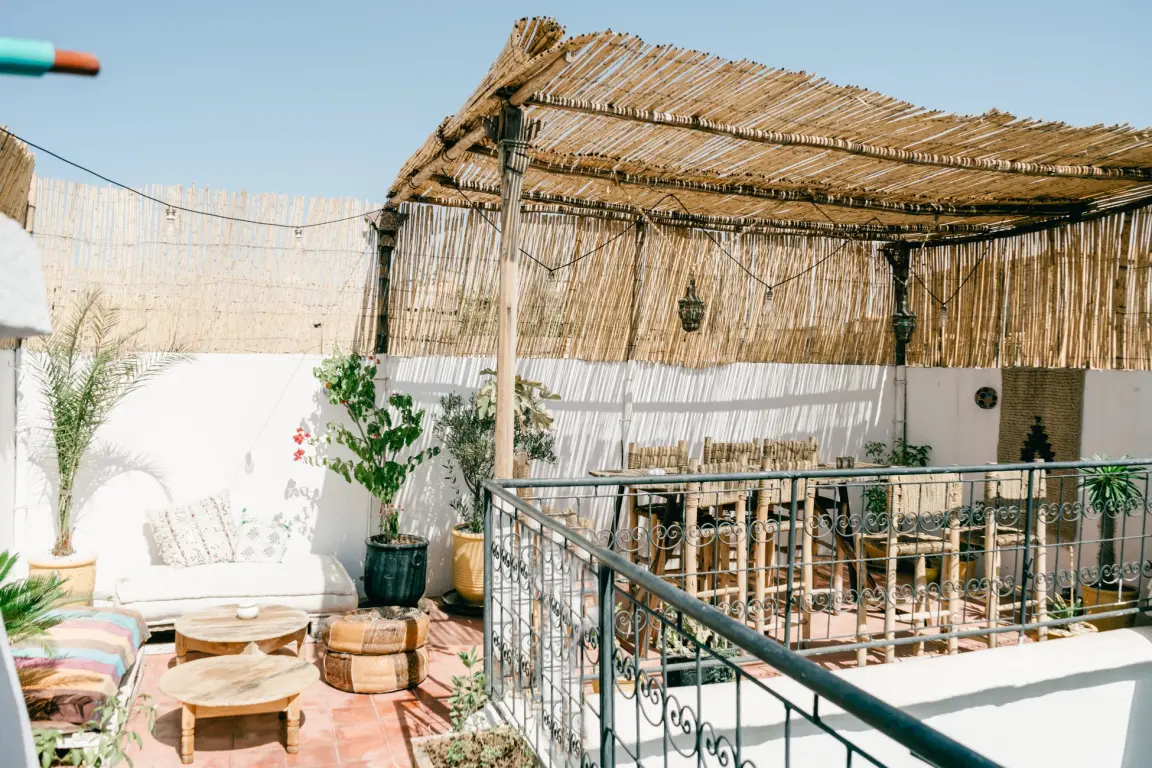 This small hostel is a good option for people who want to have a hostel experience but aren't looking for a huge space. The hostel is non-smoking but there are cats so it's not completely allergen-free. They have outdoor areas for sitting. It's also an easy walk to most of the main interests of Marrakech.
Rooms: 10-bed mixed dorm, 6-bed mixed dorm, and 6-bed female dorm. person private ensuite rooms, 8 person ensuite rooms, or 12 person ensuite rooms
Equity Point Hostel – Marrakech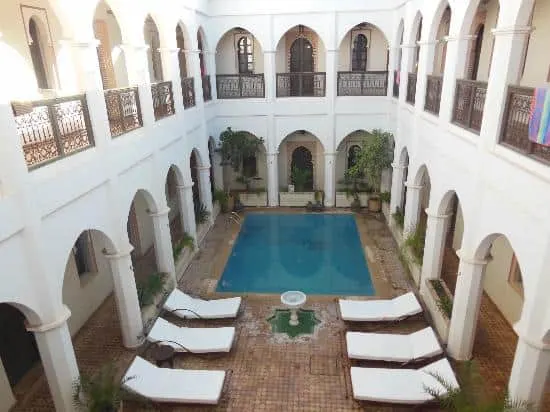 While many budget accommodations are found surrounding Djem al Fna, Equity Point is set back in the medina in a real neighborhood. It's size is impressive and is a good choice for all travelers, including families. Free breakfast, WIFI, and linens are included. There is also a swimming pool in the hostel that's free for guests to use. You can also book cooking classes or hammam/spa treatments and henna application as well as excursions in the city and surrounding areas.
Rooms: Private: 3 bed, twin, and double. Dorms: 4, 6, and 8 Bed Mixed and Female Dorms.
Hostel Marrakech Rouge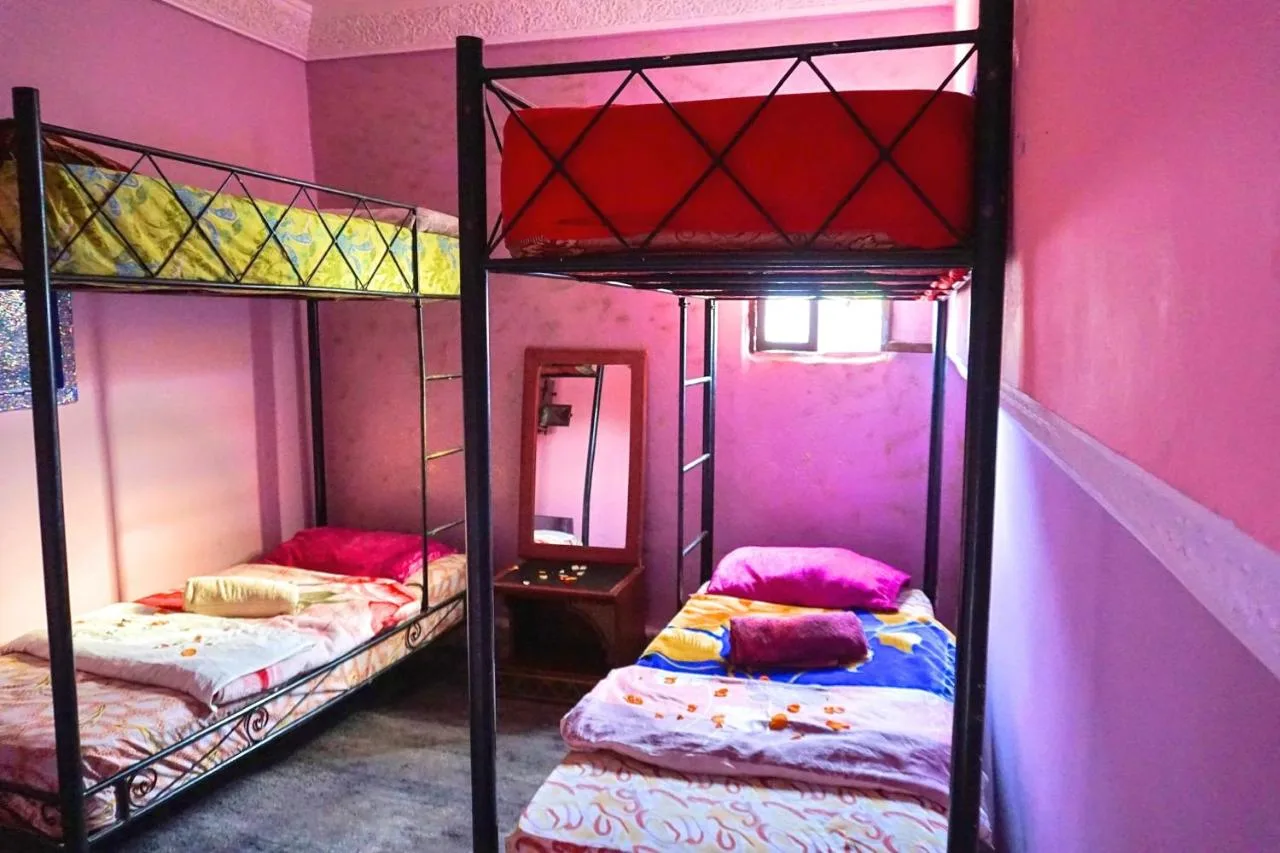 One thing that is certainly not missing at Marrakech Rouge is color! This hostel prides itself on bringing all of the colors of Morocco to life under one roof. There is no shortage of things to do and included in your stay are breakfast, WIFI and linens, buffet dinners, and entertainment evenings.
This hostel is much larger than some others and guests should expect with more people comes more noise. It may not be the best option for those wanting a quiet place to kick back and relax. It is a more traditional hostel environment.
Rooms: Private: 3 beds, twin, and double. Dorms: 4, 6, and 8 Bed Mixed and Female Dorms.
Mosaic Hostel Marrakech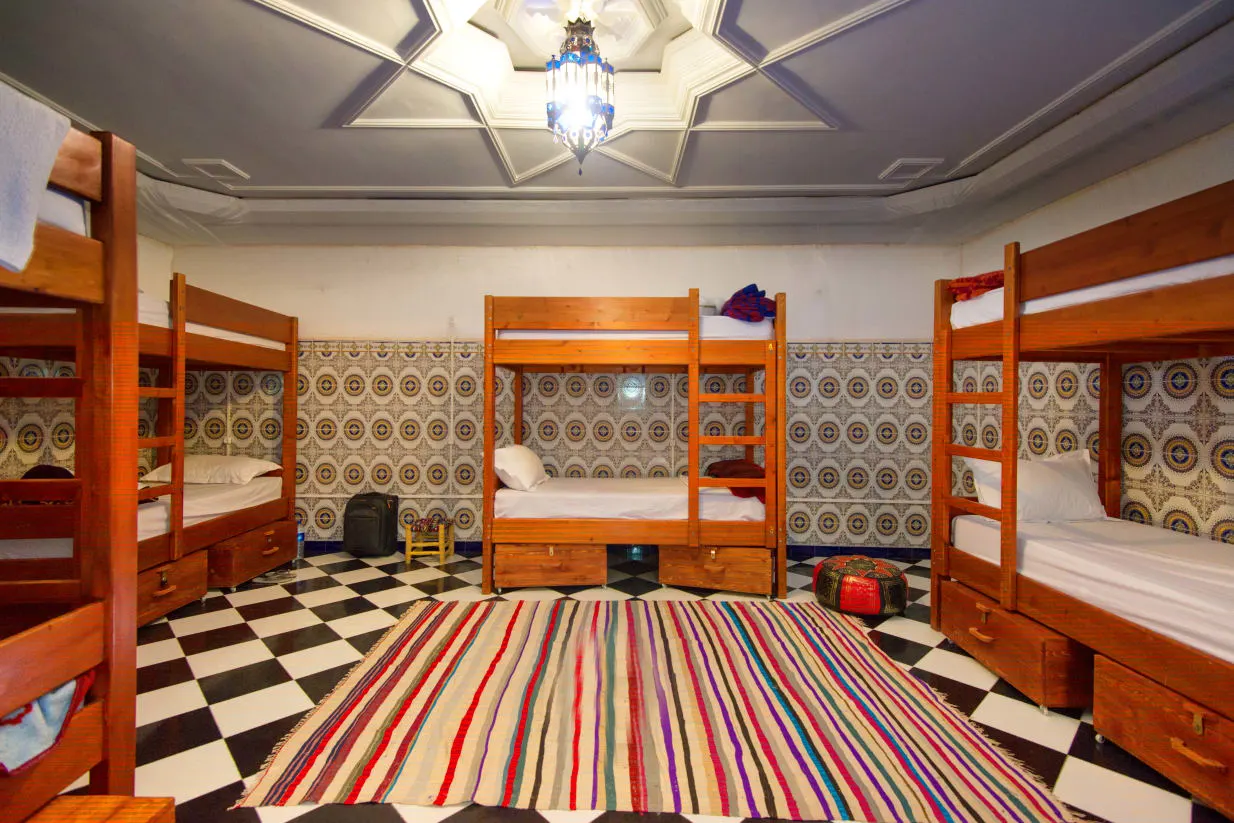 This might be one of the least expensive hostels on the list with rates as low as 8 euros a night. Of course with such a low price some things will not be part of the package. Overall travelers give this hostel high praises for being clean, having consistent hot water, and having private room options available.
It's a typical backpackers hostel, so if you're wanting to visit and are on a tight budget this is the place for you. They are more than happy to help organize any activities that you would like to participate in and can arrange airport and train transfers as well.
Rooms: 6 bed and 8 bed dorms of mixed gender available. Female 4 bed dorms and private rooms with private bathroom options.
BONUS!
If all the hostels above are booked, here are four more to consider instead.