DATES!!!! Is there really anything that says Ramadan more than a giant plate of dates? While there are so many different types of food and traditions found across the Islamic world, the one thing that is the food glue holding it all together is dates.
There's nothing wrong of course with just a date but let's be honest a month of them can get monotonous. So instead of serving them plain why not dress them up a little? These stuffed Medjool dates are SUPER easy to make and are also so tasty you'll make them year-round.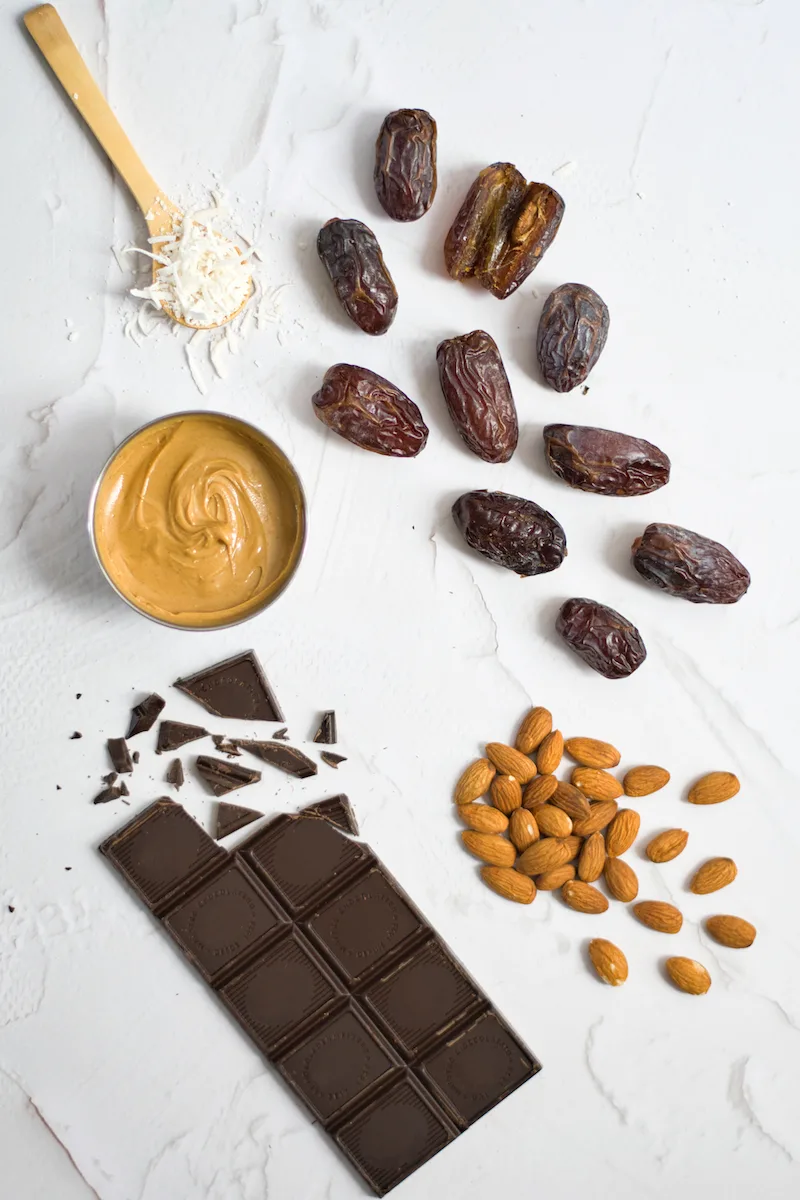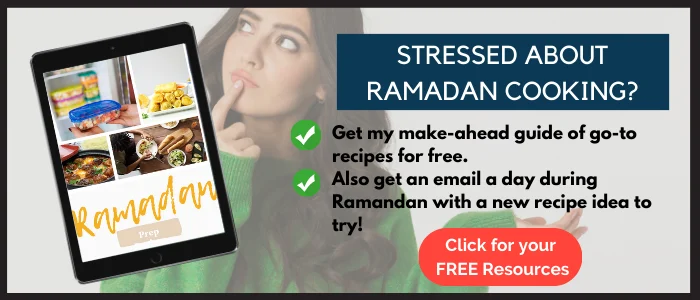 The ingredients are really simple; just chocolate, dates, and peanut butter. You can dress them up then with whatever sprinkles you'd like on top. Coconut, almonds, rose petals, crushed peanuts, gold leaf – seriously anything!
Best of all you can make them in advance. If you're having guests over for iftar and want to put them out, make them up to a week in advance and keep them in the fridge. They can also be frozen and defrosted before serving though the texture of the date itself may change a little.
These stuffed dates for Ramadan are the perfect, easy addition to any table.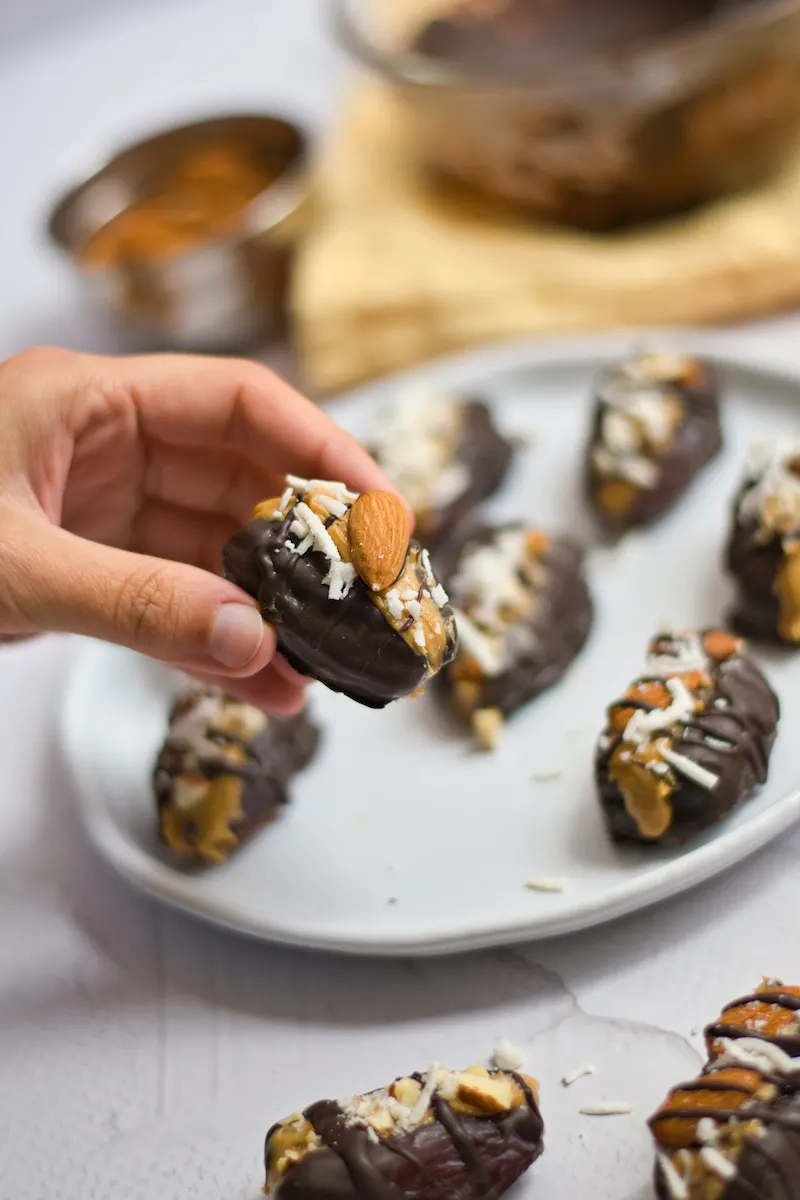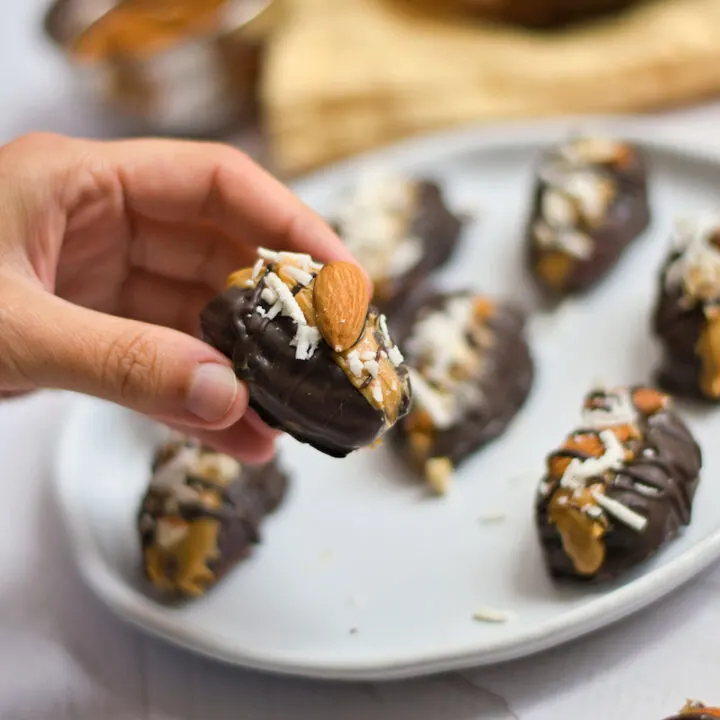 Peanut Butter Stuffed Medjool Dates
Additional Time:
15 minutes
Make these stuffed medjool dates for a sweet treat or a fantastic Ramadan surprise.
Ingredients
16 Medjool dates
16-17 Tbsp unsweetened peanut butter
8 oz dark chocolate
1 Tbsp dessicated coconut
9-10 almonds
rose petals (optional)
Instructions
To prepare these stuffed dates start by slicing all of the dates the long way with a small paring knife. Do not cut through the date, just cut deep enough to remove the pit in the middle.
Remove and discard the pits.
Melt the chocolate in a double boiler over medium heat. Stir occasionally until the chocolate is completely melted. Remove from the heat.
Dip each date into the chocolate until it is completely covered. You can choose to dip them completely or halfway.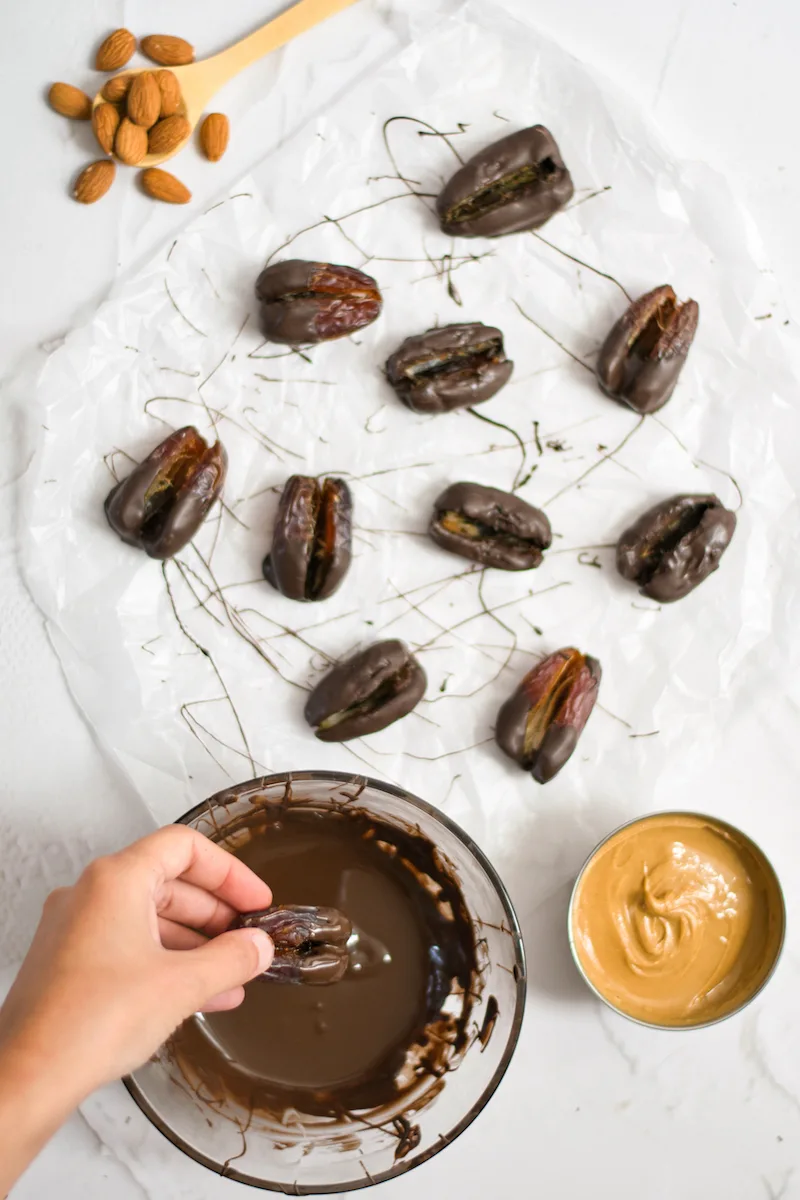 With a knife or fork open the date at the cut to make room for the filling. Do this before the chocolate sets.
Arrange the dates on a piece of parchment and place them into the fridge for approximately 10 minutes
Fill each date with peanut butter and top with desiccated coconut and rose petals.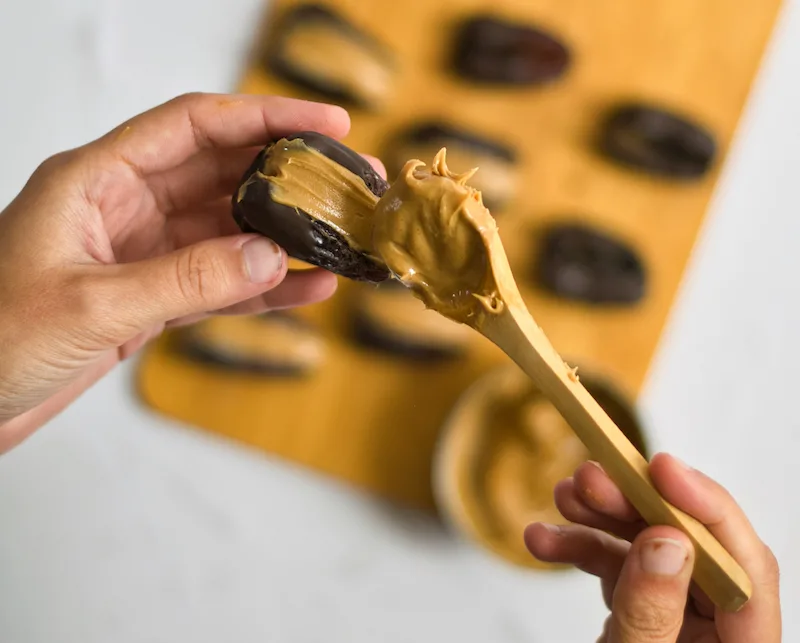 Pop back into the refrigerator until the chocolate is completely firm.
Notes
These can be stored in an airtight container in the refrigerator for a week. They also can be frozen and thawed as needed.