Casablanca is the largest city in Morocco and full of flurry and activity. We've compiled a list of the best things to do in Casablanca with kids; so grab your hat and sunblock and get started!

La Sqala
This picturesque site, which was once a proud 18th-century Portuguese fort, has been converted into a lovely restaurant and café. Take a moment to sit down and order some Moroccan snacks or food in the beautiful Andalusian garden, dotted with outdoor seating and picturesque fountains.
Order a Moroccan mint tea and your children can enjoy a delicious fresh fruit cocktail; Sqala is also only a few block's walk from the lovely Casa-Port train station, if your destination is going south towards Marrakech or north towards Rabat and beyond.
Boulevard des Almohades, Casablanca

Parc de la Ligue Arabe (Arab League Park)
Stroll with the kids in this gorgeous setting; the trails are a fabulously relaxing destination for families. Start or end your day in this park and your inner zen will thank you! The park is easy to find on Boulevard Moulay Youssef; not far from the Cathedrale Sacré Coeur and just down the block from the American Consulate.

Villa Des Arts
Check out this magnificent display of 1930's pristine art deco in the Villa Des Arts, where Crescendo Baby Music often performs (check out Crescendo's Facebook page for upcoming fun shows for younger kids,). The sculpture
garden of Villa Des Arts is a wonderful oasis away from the grit of the
city of Casablanca.
Right next door, is NKOA, a unique family- friendly restaurant with ethnic-fusion cuisine and a lovely terrace.

Tamaris Aquaparc
If your kids are looking to cool off during the summer months, head over to the Tamaris Aquaparc for the day (or two!). The park boasts several fun slides for all ages, a lazy river (called the 'slow stream') and the wave pool are well-maintained and the park is a clean, safe environment for families in a lush setting.
Route d'Azemmour Km 15, Dar Bouazza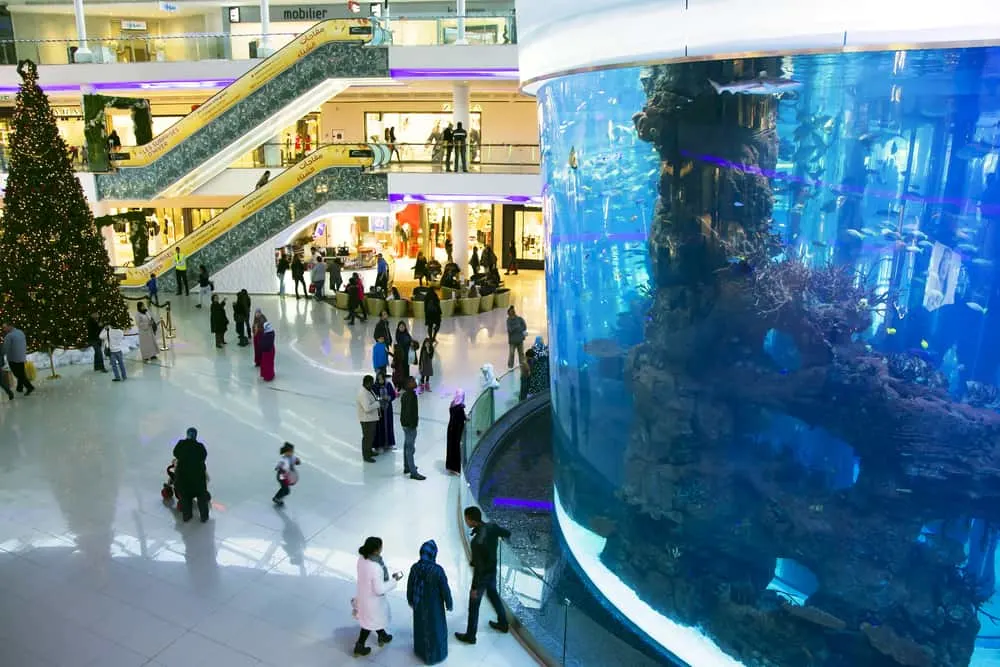 Morocco Mall
The second-largest mall in Africa is a fun spot for kids and families in Casablanca. Children of all ages will love the 360-degree unique cylinder aquarium; take the elevator to the top and gaze at the aquarium view along the way. 25 dh for adults, 15 dh for children.
Another kid-perk in Morocco Mall is Adventureland; an interactive venue with over 100 activities and games to keep your kids busy. The 'park' even has an ice-skating rink as well as a climbing wall and three-level playground. Plus birthday venue space if you want your child's
birthday to be all-in-one! There's also a musical fountain light show, which is sure to entertain. In addition, the mall's bountiful food court is just next to Adventureland; for those needing a snack or lunch break.
All activities have varying prices, check out their website for more information. The mall also offers regular free events as well; mostly located in the 'Place Centrale'.
Morocco Mall 1, Bd de l'Océan, Ain Diab Casablanca, 20180
La Grange
Possibly one of the most kid-friendly locales just on the outskirts of Casablanca, this unique restaurant setting has all of the means to relax you and your family after the hustle and bustle of the city. La Grange will keep your kids busy as your enjoy your lunch outside, enjoying the peace and quiet.
The vibrant venue offers a playground, pony + donkey rides, as well as a petting zoo in a farm-like setting. Kids will love the menu and adults can enjoy a mix of Moroccan, American and European cuisine. Staff is helpful and friendly.

Weekends tend to get busy so book ahead or try to go during the week.
La Promenade de la Corniche
This newly constructed park is an ideal place to let the kids blow off some steam outside. Bring scooters and bikes for your walk if desired and pop the little ones in a fun electric car (for rent) if they get tired or cranky Lemonade stands as well as ice cream in the hotter months make this a go-to for families when Casa starts to warm up. There is a long stretch of clean, green park + walkway that is perfectly family- friendly. And for parents, a lovely birds-eye view of the famous Hassan II mosque.
Anfa Place Shopping Center
This innovative shopping space is a mall that is designed to feel more like an open-air space instead of the confinements of a typical shopping area. Designed by famed British architect Norman Foster, the sleek planning is intended to not feel like a traditional mall, with access to the beach, which is a lovely bonus for families.
Pony rides on the beach are also offered. Anfa has a Gymbo; a cute and clean fun and games area where you can easily drop your kids off (ages four and older) for an hour to have a bit of free roaming time to yourself.
There's even a Paul café right across the way from the Gymbo, for parents who might need a touch of caffeine and a pastry after all of the fun. Boulevard de la Corniche Ain

Sindibad Amusement Park (Parc Sindibad)
Sindibad is just a bit further along the Corniche towards Morocco Mall; nestled away from the busy road and along the waterfront. Sindibad has something for kids of all ages. For younger ones, the good-sized park comes complete with a carousel, spinning teacups, playground and slides, a miniature zoo, plus much more.
For older kids, Sindibad has roller coasters, bigger amusement rides, a zip line and interactive activities like go-karting. All of this fun is located in a friendly, clean, pleasant forest setting where 'Sindibad' goes on his mythical hunt for riches. The park gets very crowded during the summer months so prepare ahead.
Boulevard de l'Océan Atlantique 20052

Iseco Park
If you are seeking calm and tranquility in the midst of the Casablanca city chaos, check out Iseco Park with your kids. The park is well-maintained and comfortable benches adorn this space; there are also sports fields for those interested.
Victor Hugo Boulevard, Omar El Idrissi 20000

Forêt De Bouskoura
This massive green forest is conveniently located just outside the city of Casa. Bring a picnic and blanket and enjoy the breezy shade in the warmer months. Let the kids run and roam free and maybe even take a snooze on your blanket! There are even picnic tables and paths for jogging.
Bouskoura, Casablanca, 20100
Oliveri
We can't create a best of kids list in Casa without mentioning an ice cream store. Oliveri is the cream of the crop for yummy ice cream; creating delicious sorbets and ice creams since 1950! There are several locations spread throughout Casablanca. Added bonus: There's an Oliveri also in Anfa Place Shopping Center.
While we are at it, here's another ice cream shop!
Venezia Ice
Perfectly situated on the oceanfront where you can always catch a much-needed breeze from the Casablanca heat in spring and summer, this ice cream shop is quintessentially located along the picturesque Corniche and the lovely Atlantic Ocean.

Boulevard de la Corniche