Rabat is the quiet, cozy capital of Morocco and it's the ideal spot for
families and kids. Green, clean and filled with culture, history and fun for children, we love exploring with kids. If you're planning to visit Rabat or call it home here are some of the best things to do with young ones.

Rabat-Sale Ferry Boat Across the Bougreg River
This is such a fun activity for children of all ages. Grab a ferry from
Rabat and pop over for lunch on the lovely marina in Sale on the
other side.
Ferries leave from the waterfront in front of the Rabat medina, between the kasbah of Oudeyas and the restaurant, Le Dhow. The 'ferries' are the little blue row boats powered with an engine.
Cost is the best deal around at 2.5 dh per person!
The Sale marina has an array of restaurant choices for breakfast, lunch or dinner; all of them with magnificent views of Rabat and its historic sights. There is also a nautical center where you can find all sorts of water sports
activities from rowing, kayaking to sailing. Lastly, there's a Segway rental because what family doesn't want to try a Segway!

Exotic Gardens At Bouknadel
These quiet, beautiful gardens are on the road between Sale and Kenitra. The gardens were once the home of a wealthy French family and they are well-maintained and reasonably priced to go inside.
Jardins Exotiques
Place Pietri
This large square in the heart of Rabat's bustling Hassen neighborhood is the ideal place to let kids run free while having a coffee or Moroccan mint tea. Bring scooters or rollerblades for added fun.
CinéAtlas
For movies in English, check out the newly renovated Ciné Atlas in Hassen. This movie theatre shows regular movies in English; just look out for 'VO' under the movie description. It means 'version original' and the movie will be in English if it's an American film.
The building is cute, cozy and clean and there is also a stand for buying popcorn (sweet or salty), candy and sodas.
CineAtlas 279, Ave Mohammed V Rabat, Morocco 10000 tel. +212 5376-60940


Forest Maamora
There's never enough outside time for kids and Forest Maamora is a wonderful area for children to run free. Just on the A1 autoroute northeast of Rabat and on the road to Khenitra, this famous cork tree forest is a unique, shaded spot for families and outdoor fun with over 120,000 acres of terrain. If you are lucky, you might even get to have a picnic with the goats that wander around the grassy knolls.

Bee Museum (Musée de l'Abeille Vivante)
Tucked quietly behind the Oulja Sale Potteries, you will find this spirited little gem of a museum. A fun spot for kids and adults alike, immerse yourself in the charming and fascinating world of bees.
34 bis complexe artisanal El Oulja, vallée du Bouregre Salé 11000
Musee de l'Abeille

Rabat Zoo
The Rabat Zoo is the quintessential hotspot for kids in the capital. A lovely, quiet, clean attraction for the entire family, the zoo is also perfectly shaded with a vast array of trees and bushes for the warmer months.
Picnic tables and food/sweets/ice cream kiosks are located around the zoo when you need a break. Be advised that the zoo gets very busy during Moroccan school holidays and over the summer; best to go right when they open at 10 am and enjoy your day!
Open at 10 am, 50 dh per adult, children 3-12 years 30 dh, families 140 dh, Annexe 23eme, (Ceinture verte), Cité Yacoub El Mansour, Rabat
Rabat Zoo

The Little Workshop, Harhoura
An adorable little locale for kids to enjoy art and pottery, the Little Workshop is found in equally quaint Harhoura, a beach town just over 10 minutes from Rabat.
The Little Workshop 349 Villa Mimouna, Rue Casablanca,
Harhoura plage, Témara [email protected]
+212 666 698 699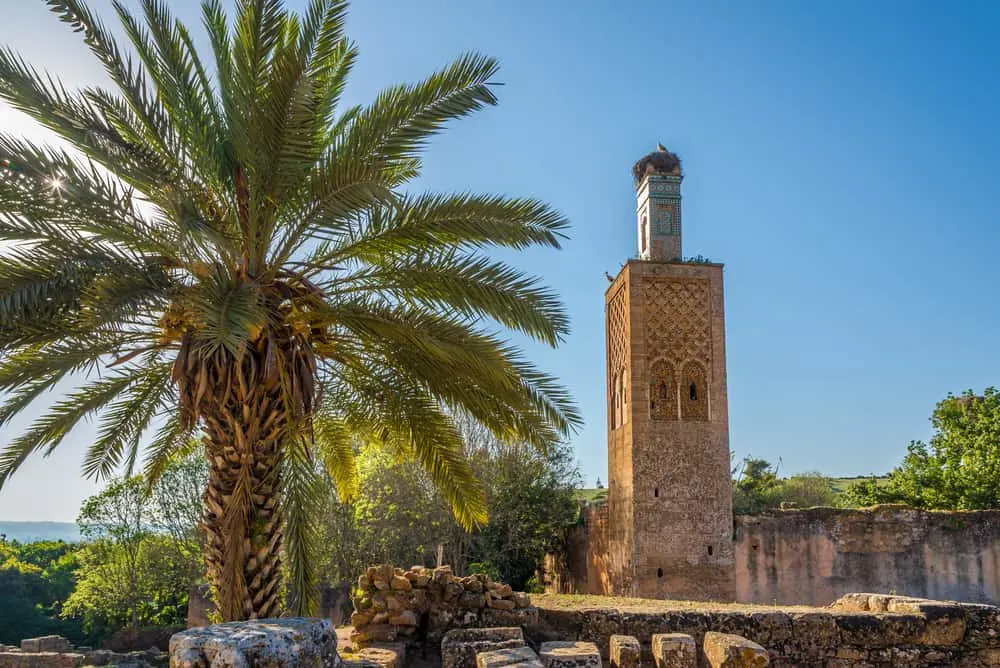 Chellah
This extraordinary spot dates back to the Phoenicians, but was also widely used by the Romans and Arabs over time. The ruins of Chellah, sitting grandly over the Bougreg River, are one of the most family-friendly of popular tourist sites, with wide-open spaces and fascinating history.
The fort is filled with beautiful structures (don't miss the remains of the Roman city) as well as a gorgeously peaceful Andalusian garden. Check out the slightly spooky 'eel pond'; where for just a few dirhams, you can watch an old Moroccan lady throw hardboiled eggs into the water to attract eels. And if you are a cat lover, this is also the place to be as a bevy of well-fed strays hover over the pond, waiting to be fed by anyone and everyone.

Amorino Gelato
It's not a real list for kids without ice cream or gelato! Your best bet for families is Amorino, in the neighborhood of Hay Riad. A bit pricey but certainly worth the stunning taste and presentation; servings come in the most exquisite shapes of rose petals.
Amorino Gelato Résidence Les Camelias, Immeuble 3, M7, Hay Riad, 100000


Ludothèque Nature et Eveil
For little ones and younger kids, this is the best spot in Rabat. This 'ludothèque' meaning 'games library' is a special venue for children to enjoy activities and events. The mission of the teaching center is for kids to learn in an imaginative, interactive way. There are art workshops as well as outdoor activities. The center is set in a cozy walled villa with a nice little garden for children to run around.
There is also a little library and play space inside. Be sure not to miss Crescendo Baby Music's fun shows at the Ludothèque, where your kids will love the lively and colorfully interactive presentations. Take a peek at Crescendo's Facebook page for regular classes and shows. Do sign up as spots tend to go quickly for this popular group!
8 rue Achafi, Angle Rue Hamza – Haut Agal – Rabat tel : +212 53767 3685
https://www.facebook.com/crescendobabymusic/

Mohamed VI Museum of Modern and Contemporary Art
Recently opened in 2014, this impressive structure is the ideal museum for older children and families interested in contemporary Moroccan and international art. Entry price is reasonable and the cozy museum café is a must.
Mohamed VI Museum of Modern Art
2 Avenue Moulay Hassan, Rabat, 10030


Biking/Roller Blading/Scooting on the Corniche
Grab the family and head for Rabat's quiet Corniche on a sunny day; there's even a skate park that's popular for kids along the way.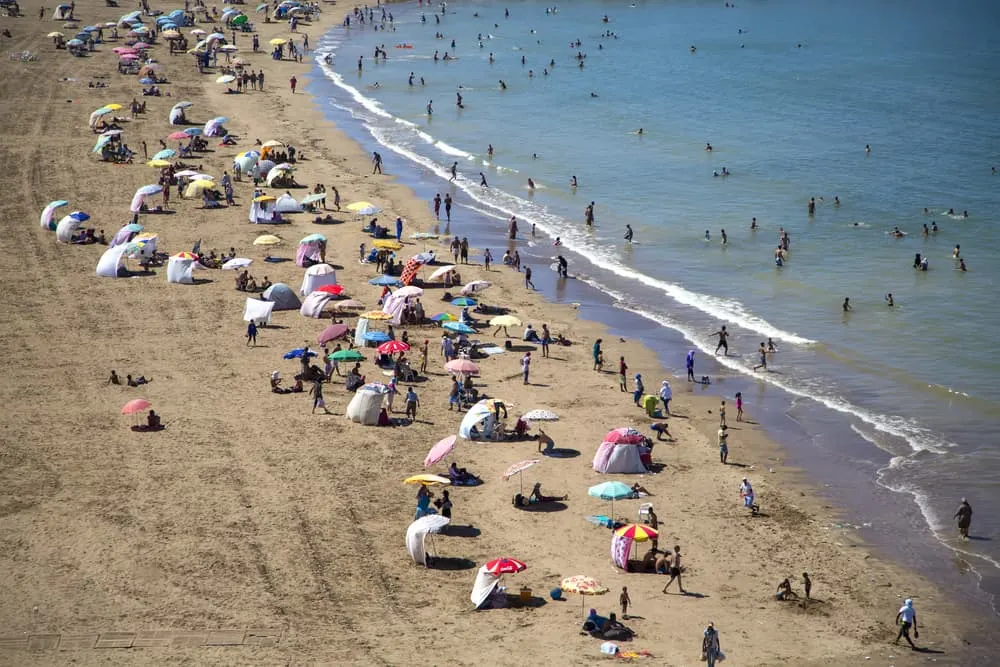 Beaches and Surfing
There are plenty of beach choices in and around Rabat and most of them have options for surfing lessons, even at the last minute. From Harhoura to the Plage Des Nations to Skhirat to Bouznika, you will find plenty of waves, rocks and fun in the sandy sun for families.

Marylin Bottero Studio
Marilyn Bottero, talented sculpture, ceramicist and pottery teacher has perhaps one of the most inconspicuous studios in Rabat. Nestled at the back of Oulja, Sale Potteries, Marylin's cozy studio is upstairs above her workspace.
The building can be difficult to find, though. Drive to the back of the first potteries area (coming from Rabat) and look out for the blue sign on the wall to your left. Marylin's studio is just down the dirt road at the end on the right. The building is not marked.
However, once you get inside, you will see the incredible work of this skilled artist. And best of all, Marylin is a wonderful teacher for children of all ages; she is extremely warm, patient, creative and helpful. Your kids will LOVE her and they will thoroughly enjoy her ceramic workshops. Marylin offers classes during most school holidays and she also does birthday parties in the studio.
Bonus: Marylin's studio is the perfect place for gift shopping; her ceramic pieces, inspired with a touch of Morocco, are gorgeous and prices are reasonable.
Marilyn Bottero Studio

Station Shell Aloumam, Sidi Bouknadel
This unlikely mostly outdoor venue is actually the perfect spot for a relaxed lunch after a hike or beach day at the nearby Plage Des Nations; (a 10-minute drive down the coastal road). Aloumam is on the national road between Rabat and Kenitra; just under 30 minutes drive from Rabat.
If you are taking the autoroute, follow signs to Sidi Bouknadel and it will be on your right. Spend a day outside with your family and then head to Aloumam for some delicious food in a kid-friendly garden setting after everyone works up a good appetite.

Family-owned and well-known by locals as being a cozy location with quality food and a picturesque setting, Aloumam specializes in 'grillades' or bbq, tagines and salads.
Note that the restaurant and amenities aren't visible from the roadside, look out for the Shell Station in Sidi Bouknadel. The children's play area will be renovated during Ramadan but there is plenty to keep kids busy regardless, including a lovely fountain with fish, smaller garden courtyard as well as large grassy play area. Aloumam even has a bouncy castle and
ice cream stand during the summer months.

Visiting Rabat? Read our full guide for more ideas to plan your stay.